While 2020 was a tough year for a lot of aviation, that wasn't so for Lakeland Linder International Airport (KLAL) in Florida.
Home to the annual SUN 'n FUN Aerospace Expo, KLAL had "probably one of our best years ever," reports Gene Conrad, airport director.
That's due to explosive growth at the airport, which just welcomed a new air cargo hub for Amazon, as well as the completion of a $12 million expansion for the National Oceanic and Atmospheric Administration (NOAA), which has based its hurricane hunters at the airport since 2018.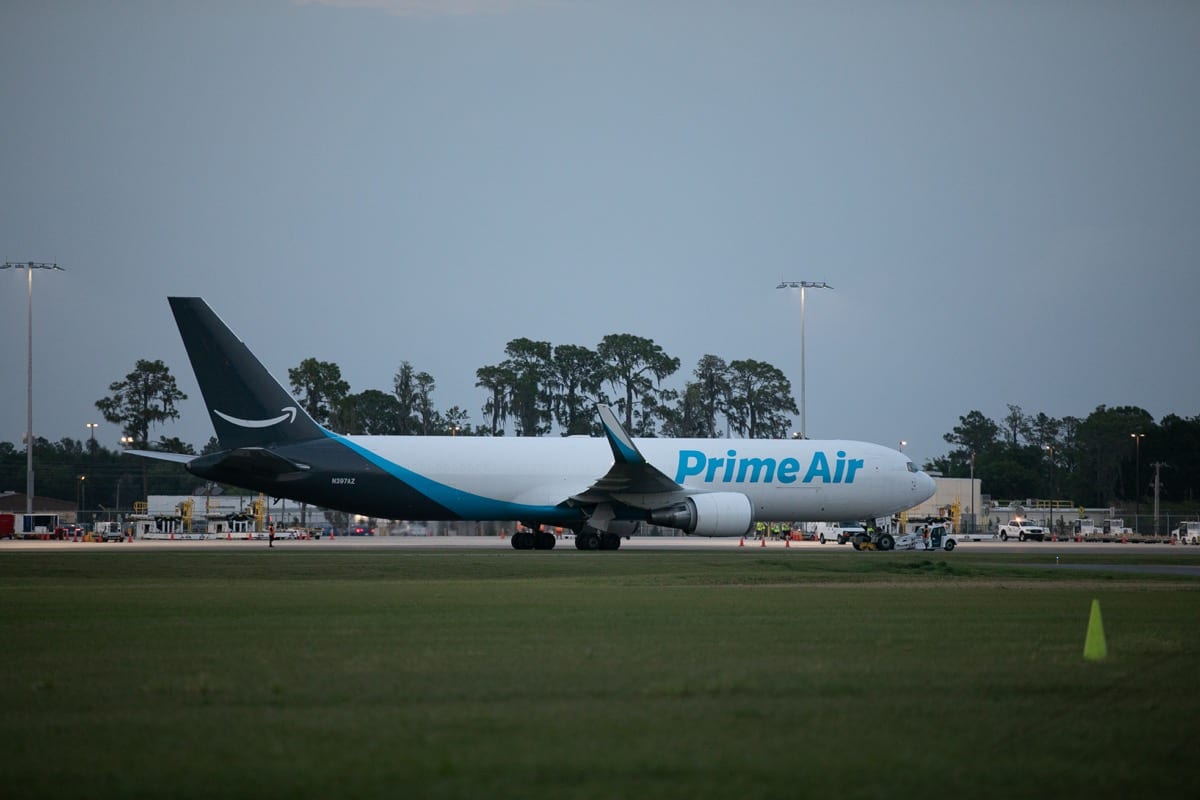 "Several of our tenants have added significant job growth here on the airport, and we've only lost one tenant through this whole pandemic," he adds. "So when I say we're fortunate, we've been very fortunate."
And the good fortune continues. Ground was just broken on a second FBO for the airport, called Aero Center Lakeland, which is expected to open later this year.
"That's great, because we have 2 million square feet of facilities, but we're still 100% full, and in order for us to continue to accommodate additional based aircraft here on the airport, we need new facilities built," he explains. "It's a good time for them to come in and have new hangars built. And even Sheltair, our existing FBO, is getting ready to start on two 20,000 square foot hangars up on the north side, so they're expanding as well."
Having SUN 'n FUN on the airport has helped fuel the explosive growth, according to Conrad.
"Having SUN 'n FUN has helped us attract a lot of what we do," he notes, pointing to the impact of having the Central Florida Aerospace Academy, a public high school, and the Lakeland Aero Club, on the grounds.
"When I got here (in 2010) we had zero flight schools, we now have five. When I got here we had 64,000 operations a year, last year we did close to 110,000," he enumerates. "It's just the synergies of all the things that are happening here and the uniqueness of what we do."
Along with the flight schools, the airport is home to A&P shops, avionics shops, including Gulf Coast Avionics, paint shops, Draken International, a company that provides fighter aircraft for military and defense industry customers, and more.
About 25% of the airport's tenants are not involved in aviation, he adds.
"We can't fill all the space with just aviation tenants," he explains. "But the non-aviation tenants help us pay the bills and make sure this airport's self-sustaining, which again, we've been able to accomplish."
Having Amazon at the airport has been a game changer for KLAL, according to Conrad. The revenues generated from the giant retailers' deliveries helped fuel the strong 2020 numbers for the airport, he says, noting Amazon has regularly scheduled flights several times a day.
Those flights continued during the 2021 SUN 'n FUN Aerospace Expo.
And while some attending the show voiced complaints about the Amazon planes interrupting the airshow, Conrad notes it was just business as usual for airshow week.
"Our FAA folks and our tower are here on a year-round basis and they do a great job working all the unique traffic that comes in during the event," he says, adding the Amazon flights did not impact anyone's ability to fly in or out of KLAL during the show.
"It's no different than during the event you'll have a U.S. Air Force C-17 come in, or a Gulfstream, or a PA Poseidon, which is essentially a 737, one of the aircraft that Amazon's flying in and out, and they get worked in just like anybody else," he adds.
Those flying into SUN 'n FUN this year probably noticed the $25 million upgrade to the main runway, 9/27, as well as some changes to the taxiways at the airport.
And now that the show is over, work at the airport has continued on the ILS, which is being upgraded to a full CAT3. That means "aircraft will be able to land that are capable of zero-zero visibility," Conrad explains.
Those aren't the only changes coming to KLAL. Over the next 20 years, as the airport implements its latest master plan, there will be a lot of changes, specifically to the airfield.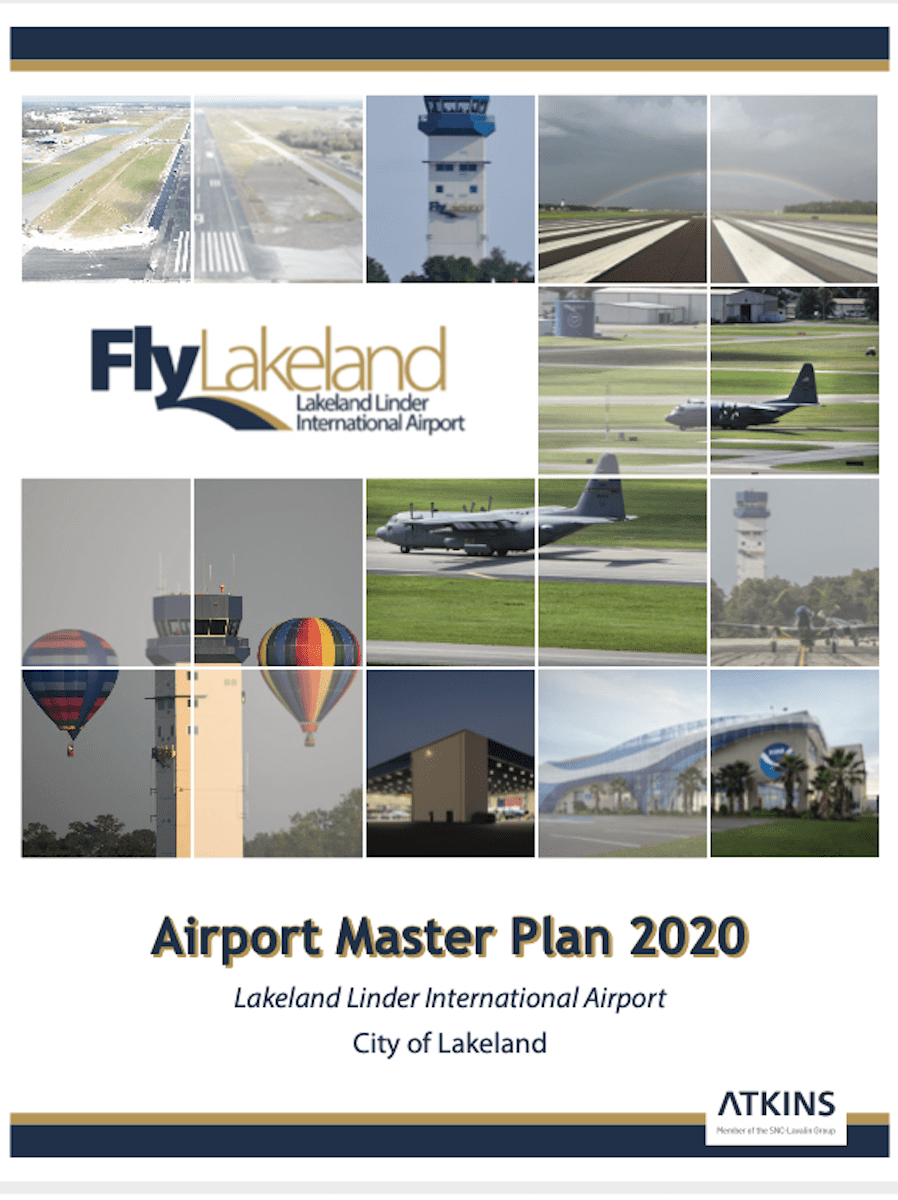 One of the biggest changes will be the removal of Runway 5/23 and the addition of a parallel runway to 9/27.
And 9/27 — which will be lengthened from 8,499 feet to 10,000 — will eventually have a new identifier.
"Based on a reevaluation of the runway identification compared to changes to the magnetic declination, it has been determined that the primary runway, Runway 9/27, will need to be re-designated to Runway 10/28 within the planning period," according to the master plan, which runs through 2038.
The master plan also forecasts that total based aircraft will increase from 247 aircraft in 2017 to 390 aircraft by 2038. That includes increases in every category of aircraft, including rotorcraft (156% growth), followed by jets (95%), then multi-engine (82%). Single-engine aircraft will experience a more moderate increase of 38% over the planning period, the master plan states.
Annual operations are forecast to reach 223,300 by 2038, more than double the number of operations in 2020.
As the airport realizes the vision of its master plan through 2038, there will be a lot of changes for SUN 'n FUN. Airport officials have been working with SUN 'n FUN officials to develop their own master plan as SUN 'n FUN buildings and facilities will have to be moved as the airport evolves.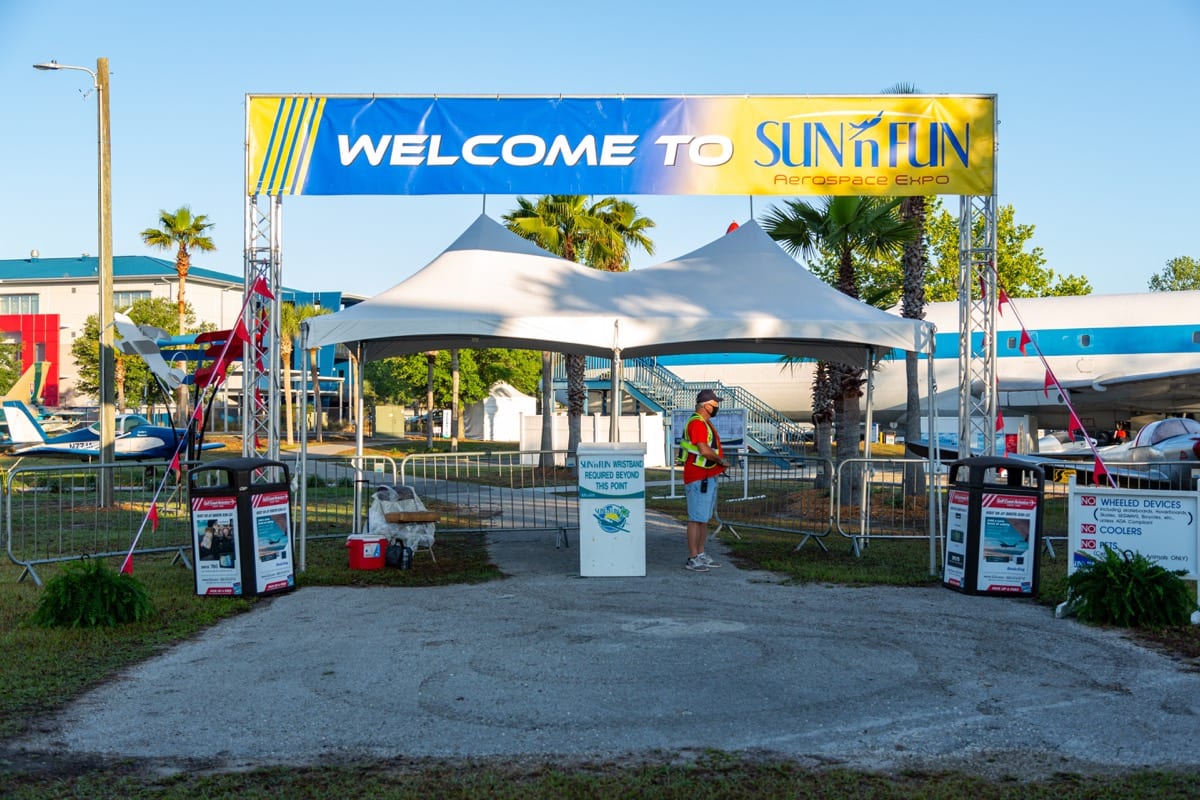 "It's really an opportunity for them to start over," Conrad says. "If you run a large event, you're always like, 'if I could start over, I'd put this here, put that there, and then this would work better.' And so right now, we collectively have the opportunity to set them up for the long term to provide the best customer and visitor experience for all the folks who come here for the event."
He acknowledges that the upcoming changes can be "a challenge and a little scary" because of the unknowns.
"But we look at it as an opportunity to make the event better long term for all the participants," he adds.