In June, after Ben Templeton graduates from J. L. Mann High School in Greenville, South Carolina, he will begin a super cross-country journey to 48 states in the 1946 J-3C-65 Piper Cub (N88073) owned by the Triple Tree Aerodrome in Woodruff, S.C.
Ben estimates it will take a little over 8,300 miles and between 130 to 140 flight hours to stop at 100 airports.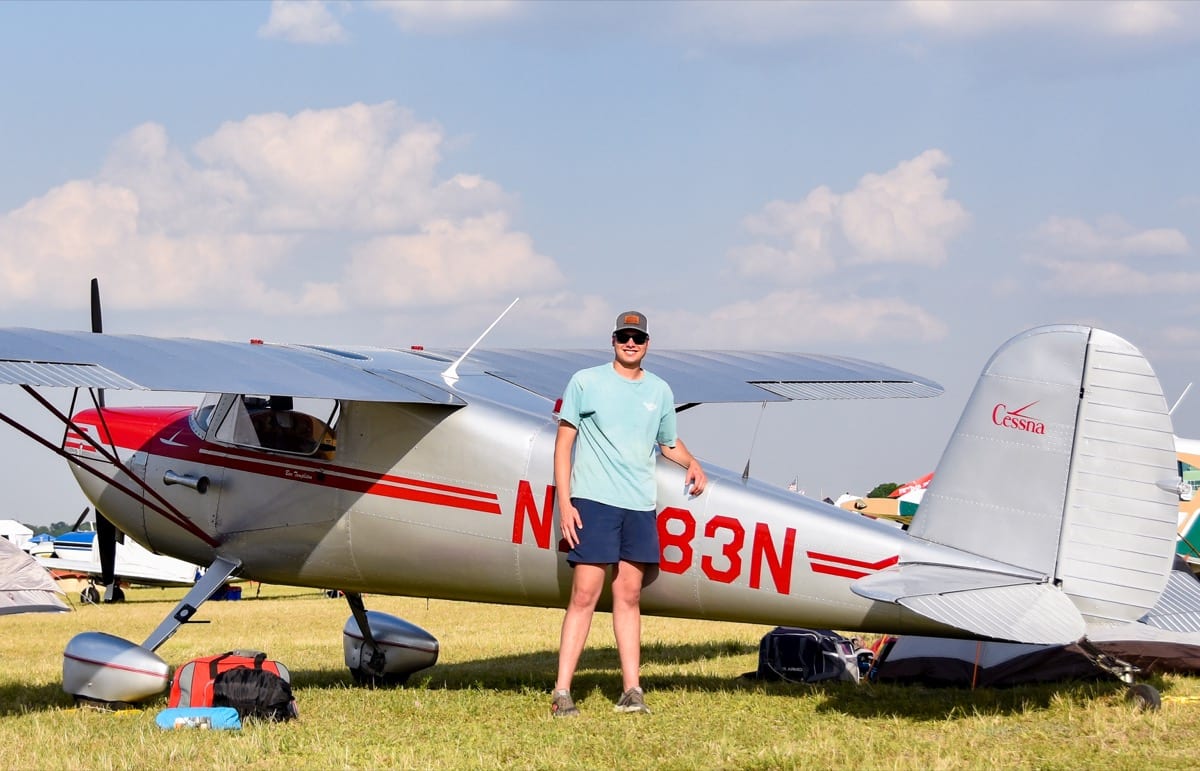 Ben's voyage is inspired, in part, by Ryan Hartness, who flew across the U.S. and back at age 18 in the same Triple Tree Aerodrome J-3 Piper Cub. The son of Triple Tree Aerodrome founder Pat Hartness, Ryan is now a Boeing 777 pilot employed by FedEx.
Another inspiration for the super cross-country came from the novel "Flight of Passage" by Rinker Buck, which tells of the historic flight of brothers at age 15 and 17 who flew a Piper Cub from New Jersey to California in the summer of 1966.
Along the journey, Ben will serve as a youth ambassador for the Triple Tree Aerodrome, which has a mission to "ignite and expand the passion for aviation."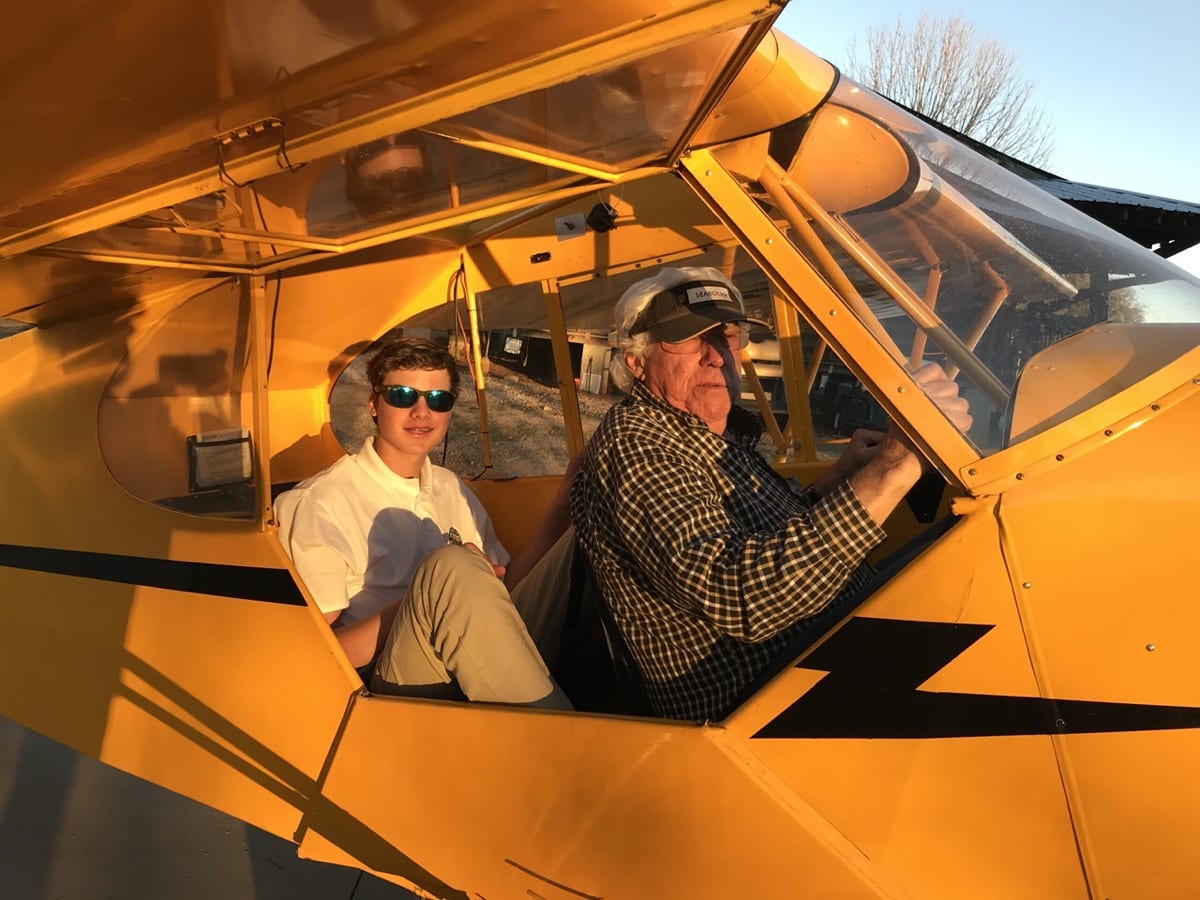 Ben grew up surrounded by aviation, but when he got involved at Triple Tree that took his involvement to a whole new level.
"My dad's been flying for 30 years. He used to fly for a living, but he flies for fun now," Ben explains. "I've been flying RCs since I was nine. I compete nationwide in RC competitions. I've been flying in real airplanes all my life. I soloed at 16 on my birthday in a 172 and a Cub on the same day. I got my license at 17. Getting involved with Triple Tree helped a lot, getting to fly airplanes and work around them."
"Triple Tree gave me several scholarships based on essays. That helped with a lot of my flight lessons and they also helped me get my tailwheel endorsement," he says. "I work out there for flying time — anything from working on airplanes to building model airplanes to ground maintenance and upkeep of the property."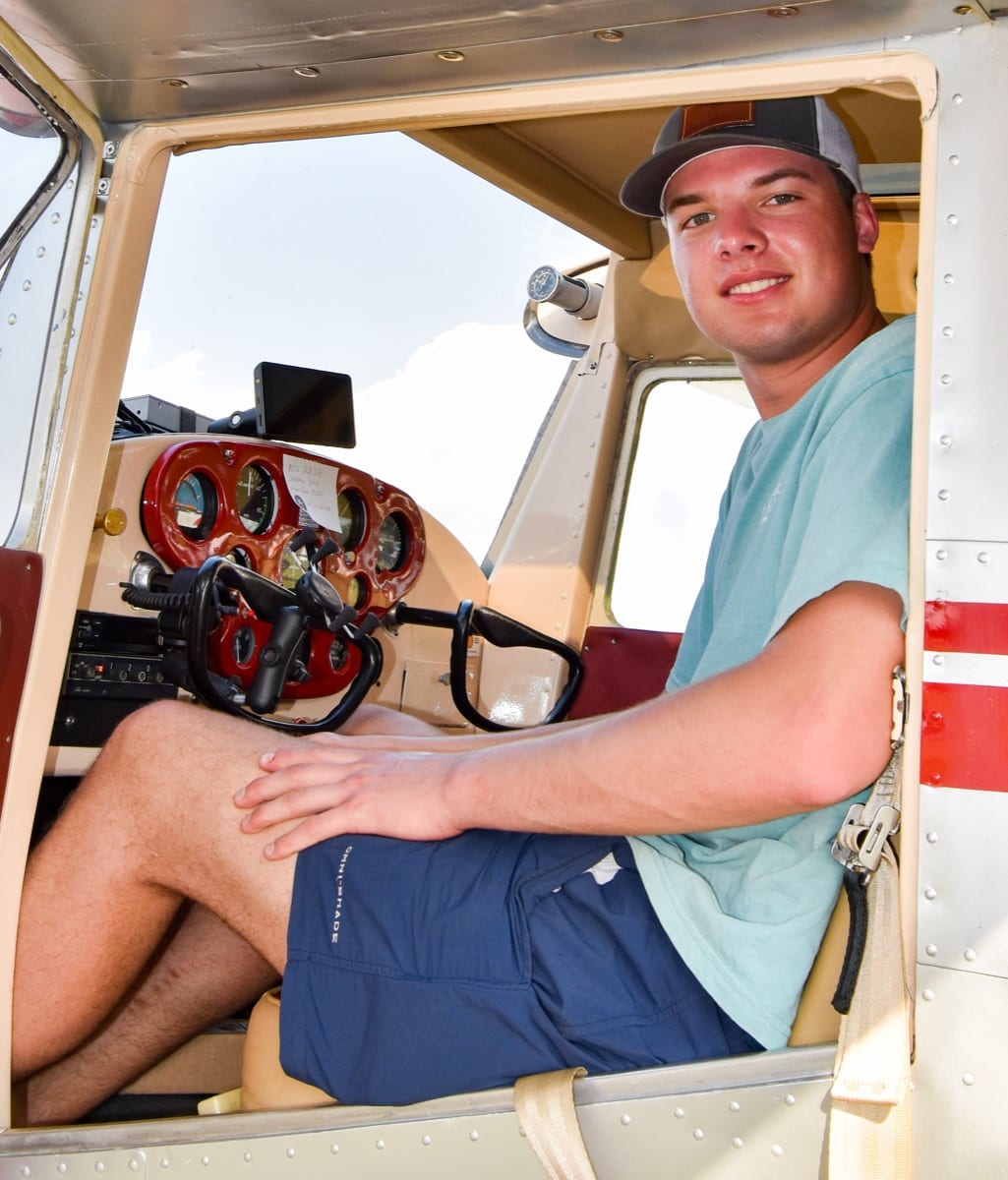 When he first brought up the idea of the cross-country adventure, Ben says his father thought the trip was a great idea. But his mother was concerned until he told her, "It's one short trip after another. It's not one huge flight."
He plans to share his experiences through blogging on his website, BenFlies.com, and by posting photos and recordings on his Instagram page (bentempletonn) and the Triple Tree Aerodrome page on Facebook.
"There will be people helping me out with phone calls, sort of flight-following me, but no one will be flying along with me," he said. "The front seat will have baggage in it."
His planned route begins and ends in Greenville, South Carolina, and runs counterclockwise north, then west, south, and east.
"My biggest concern is mountain flying and weather. I'm working on getting some training on mountain flying. All the mountain flying is following roads that I have mapped out now," he says.
To get through the Rockies, he plans to go "south of Idaho to Jackson Hole and if that doesn't work out, I'll go through Missoula, Montana."
Ben's personal minimums are 3,000-foot ceilings, five miles visibility, and under 15-knot winds. He will carry a hand-held radio, spare oxygen, a personal emergency locator, and five days of emergency supplies of food, water, and gear.
"I shouldn't have to go above 11,000 feet, but I'll have an oxygen bottle if I need it," he says.
His goal is to fly 200 to 250 miles a day depending on weather. He has set a route, but not a schedule. He explains: "You could go four weeks straight or two weeks and hit weather."
Along the journey, Ben would like to stop at Muncie, Indiana, to compete in the International Miniature Aerobatic Club (IMAC) competition at the Academy of Model Aeronautics headquarters.
At the end of summer, Ben will begin his studies at Middle Georgia State University, where he plans to pursue a degree in Aviation Science Management.
To follow Ben's 48-state cross-country journey, go to BenFlies.com
Godspeed, Ben.