uAvionix has been granted a new patent for its tailBeaconX ADS-B transponder.
U.S. Patent 11,011,830, "Wireless Communication System within an External Enclosure for Attachment to a Vehicle," provides the ability to leverage the wing and tail locations of a general aviation aircraft for the installation of a transponder to gain optimal performance from both ground and space-based infrastructure, according to company officials.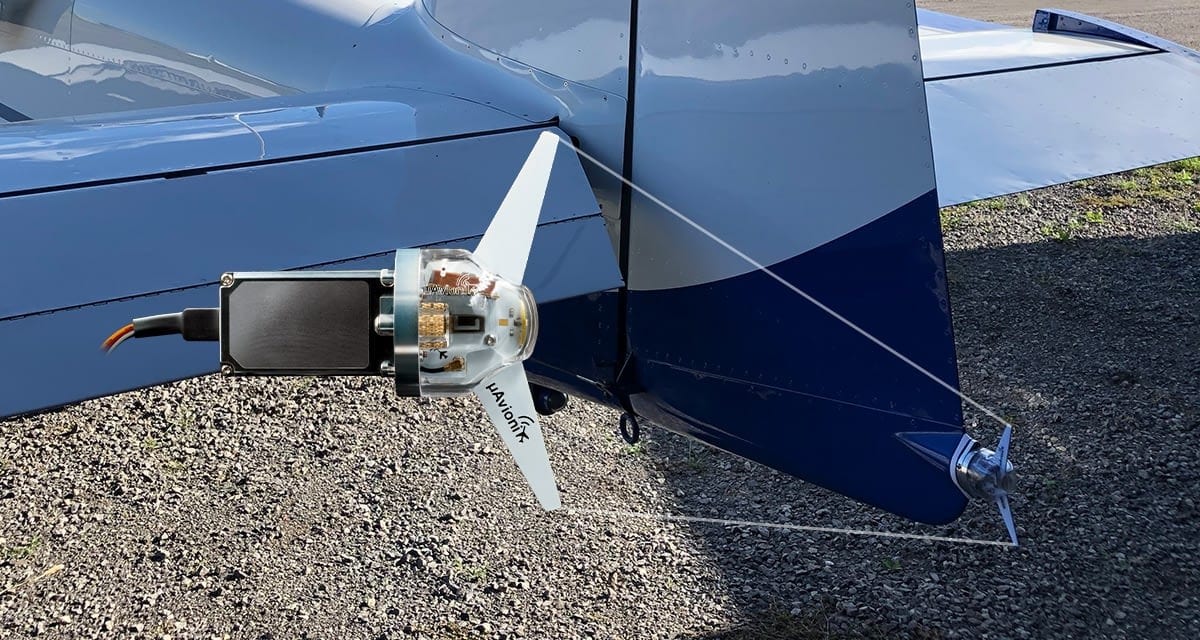 uAvionix recently released an article, "Diversity Transponders and Space-Based ADS-B", which discusses the uAvionix tailBeaconX's advantages and its performance compared to traditional belly-mounted diversity transponders when tracked by the Aireon space-based ADS-B surveillance network.
tailBeaconX received TSO authorization from the FAA in 2021, with preorders now being accepted pending STC approval this summer, company officials added.