I met Riley Speidel at EAA Oshkosh AirVenture in 2019. She was all of 14 and hanging out in front of a Pipistrel Sinus, which is a motorglider.
Oh, and she had just completed a solo coast-to-coast cross-country flight from Marina, California, to Sanford, Maine, as a student pilot. Full disclosure: Riley wasn't completely alone as her father, Jake, followed in a chase plane. But Riley, "led the way, made the decisions, navigated and communicated exclusively."
Fast forward two years, 16-year-old Riley now holds a Glider Private Pilot certificate. Her first passenger, according to a Monterey County Weekly story, was grandma Jo.
Congratulations Riley.
From Young Eagle to CFI
Back in 2016 I took Sam Bolotin up for a Young Eagles flight in a Piper J-3 Cub. After that, Sam joined the Puyallup-based Teen Flight program, attended AirVenture, and studied up for his Private written.
He passed his written as a high school junior and earned his Private certificate during his senior year at Stadium High School in Tacoma.
Not long after his virtual graduation in 2020 he packed up and moved to Texas where he enrolled in ATP Flight School. Throughout the late summer, fall, and winter I received updates from Sam's dad, David, and Sam himself regarding his progress.
Commercial, check.
Instrument rating, check.
Multi-Engine rating, check.
CFI, check.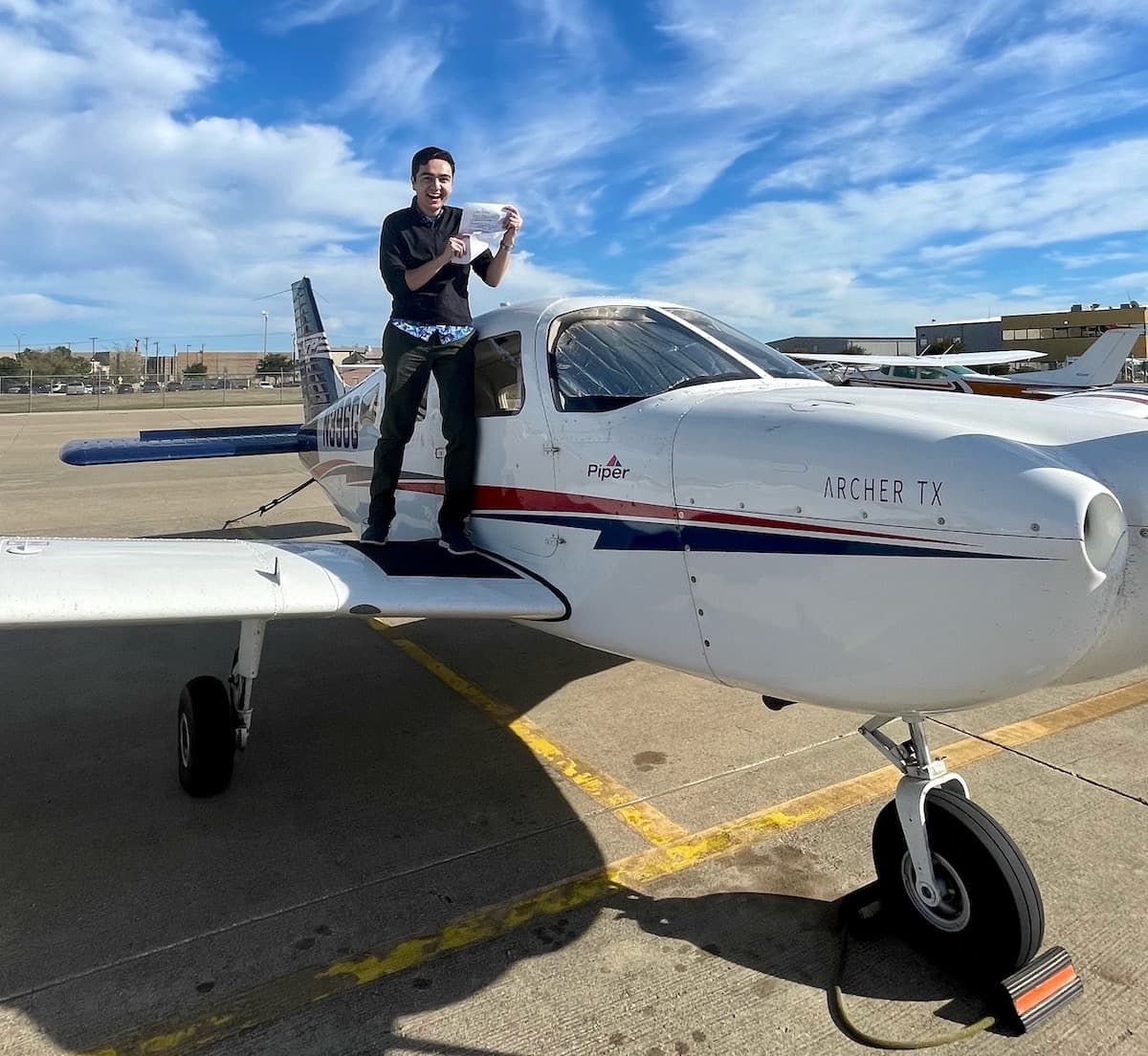 He earned his various certificates and ratings quickly — the point of an accelerated program like ATP.
Today, just a little over a year out of high school, Sam is a full-time flight instructor in the Dallas area, has also earned his tailwheel endorsement, picked up a plane in Boston and delivered it back to Dallas, and is nearing 450 flight hours.
Way to go Sam. Keep it up.
And it goes far beyond the ones I've met. In case you missed yesterday's Picture of the Day… that's a proud grandpa after his grandson soloed.
The young ones… they are coming along.