Ever since the Golden Age, Monocoupes have enjoyed the air racing, record setting, and aerobatic limelight time and again as their pilots — including Johnny Livingston, Louise Thaden, Annette Gipson, Woody Edmondson, and Frank Price — demonstrated the winning prowess of the breed.
At one time, these small and nimble monoplanes were the swiftest two-seater production airplanes available, and they continue to captivate the admiration of antique afficionados today.
There were three mighty Monocoupes at Antique Airfield (IA27) during the 2020 annual invitational Antique Aircraft Association/Air Power Museum fly-in. These pilots could all chime in with a wide grin to coin a lyric from an old song rendered by Peggy Lee, "you give me fever!" Monocoupe fever, that is.
It started for pilots long ago — as far back as the 1928 Ford Reliability Air Tour and the National Air Races at Los Angeles — and Monocoupe fever is still contagious.
N52271
Retired corporate pilot Richard Smith, who has had Monocoupe fever since he was a teen, has logged just over 1,000 hours in Monocoupes to date.
He currently owns N52271, which was originally powered by a 90-hp Franklin engine. It's now powered by a 150-hp Lycoming O-320, carries 28 gallons of fuel, and can cruise at 145 to 150 mph while burning 9 to 10 gph. Its gross weight is 1,610 and empty weight is 1,150 pounds.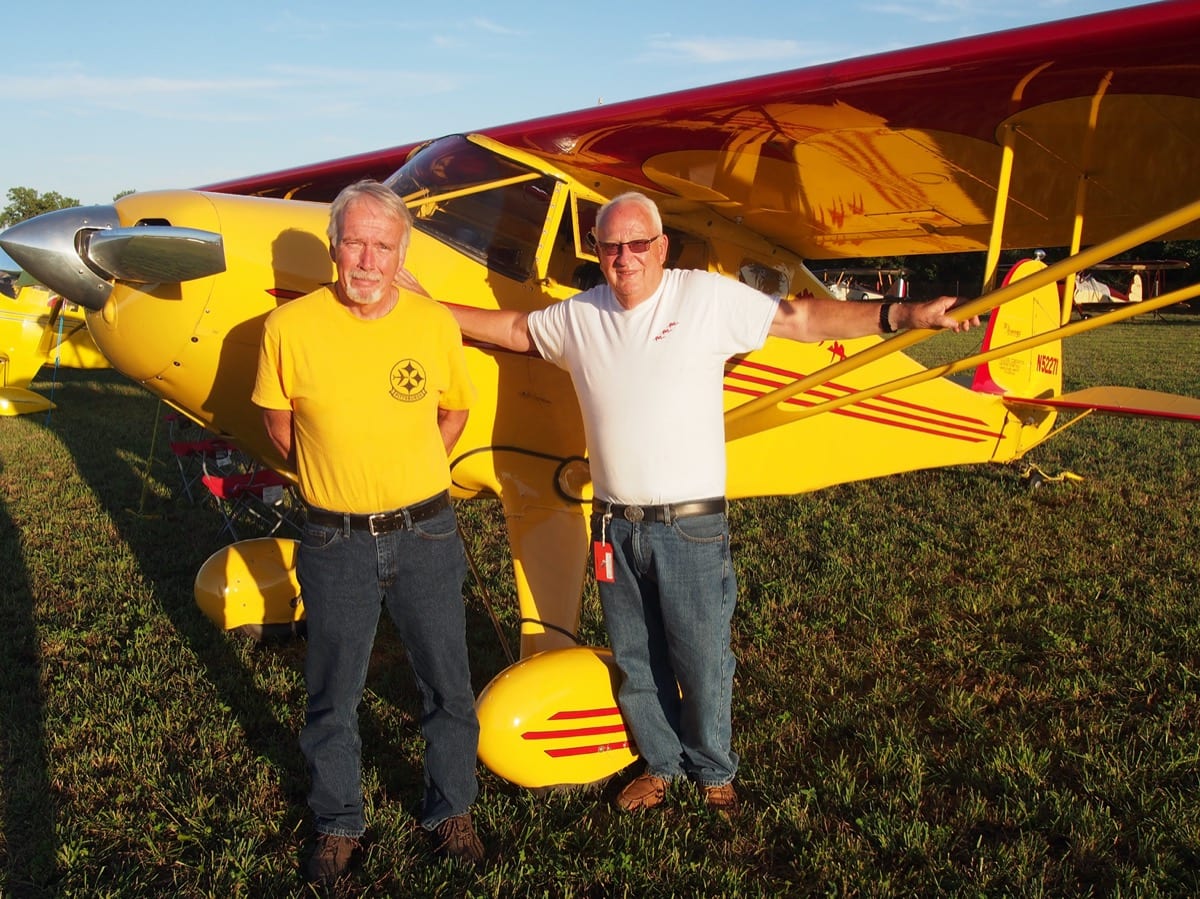 The flight from his home base of Venango County Airport (KFKL) near Franklin, Pennsylvania to IA27 took just short of six hours total flying time.
Richard, 78, soloed when he was 16 and has been flying ever since.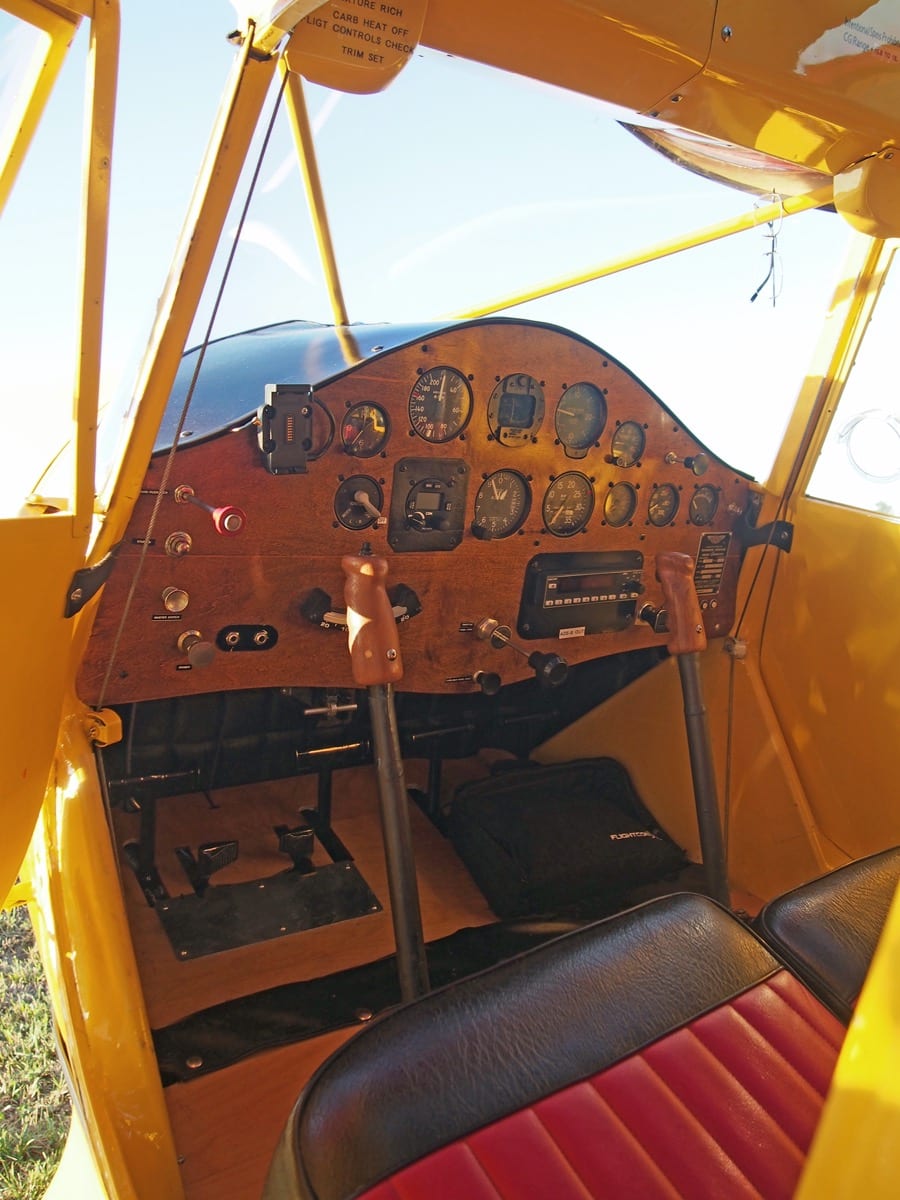 "When I was 14, I'd go to the Lynchburg airport seven miles from my home — I'd either hitchhike or bicycle there — and I'd beg, borrow, and steal rides. The pilots there sort of became my fathers, and I had a bunch of them. That's where I got hooked on Monocoupes and Pitts," says Richard. "When aerobatic champion Woody Edmondson retired, he left his Monocoupe 110 Special, Little Butch, at Lynchburg. It was sitting in the back of the hangar, dusty, and the tires were flat. So I cleaned it up and he took me up in it twice."
"I always said if I ever get to where I can afford one of these, I'm going to have one," he continues. "Well, I never got to where I could afford one, but I've had six Monocoupes! I've owned a 125-hp 90AW NC1002, 145-hp 90AW NC18056, Clip Wing 110SP NC2064 with a 165-hp Warner radial, 135-hp Lycoming 90AL NC38905, and my current one, N52271."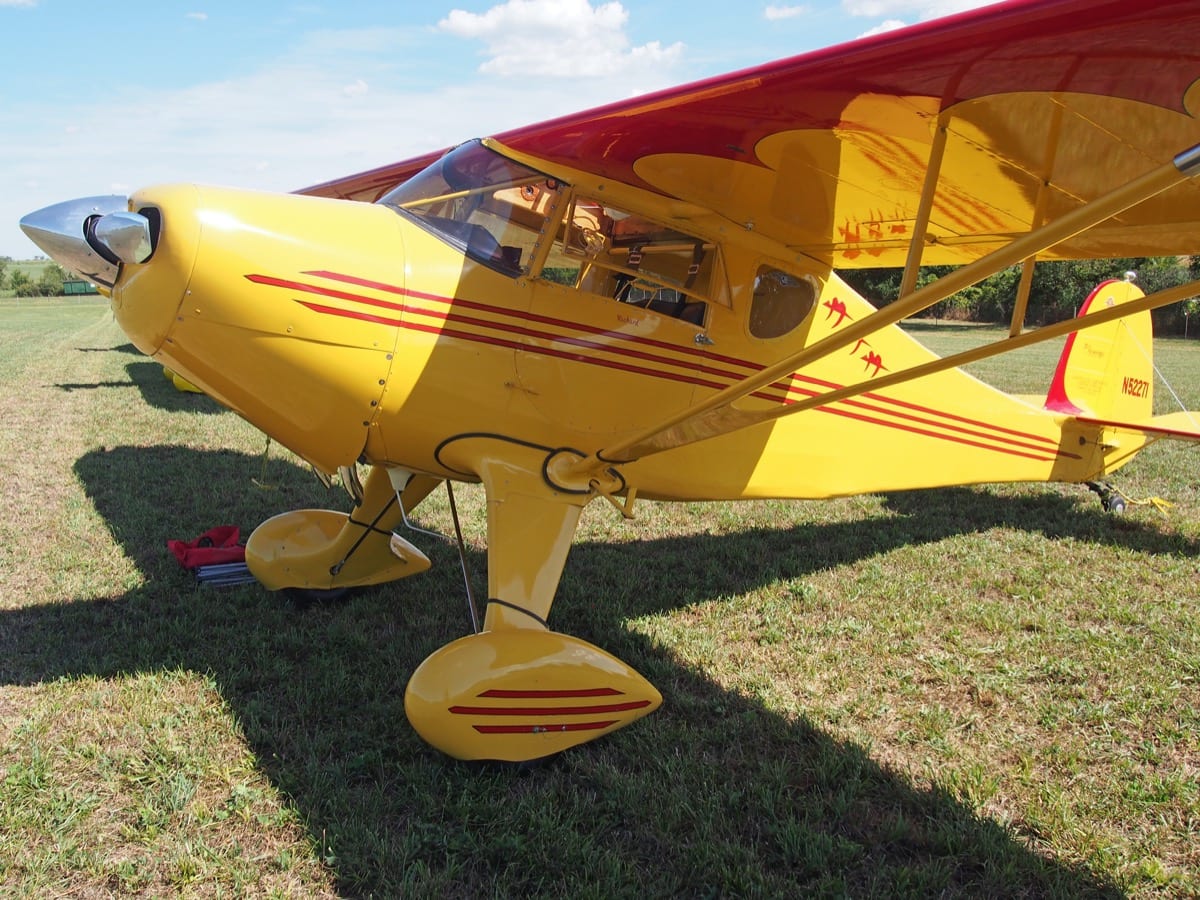 He's owned N52271 about four years now, and highlights a bit of its history: "This restoration is 25 years old. It was done by John Haldeman in Creve Couer, Missouri. He built up three of these, and I've owned two of his restorations. It's a sexy airplane! They were designed to go fast for racing, so everything is faired in very nicely to make the airframe streamlined. The Monocoupe logo is of three teal ducks — the teal is the fastest of all the ducks."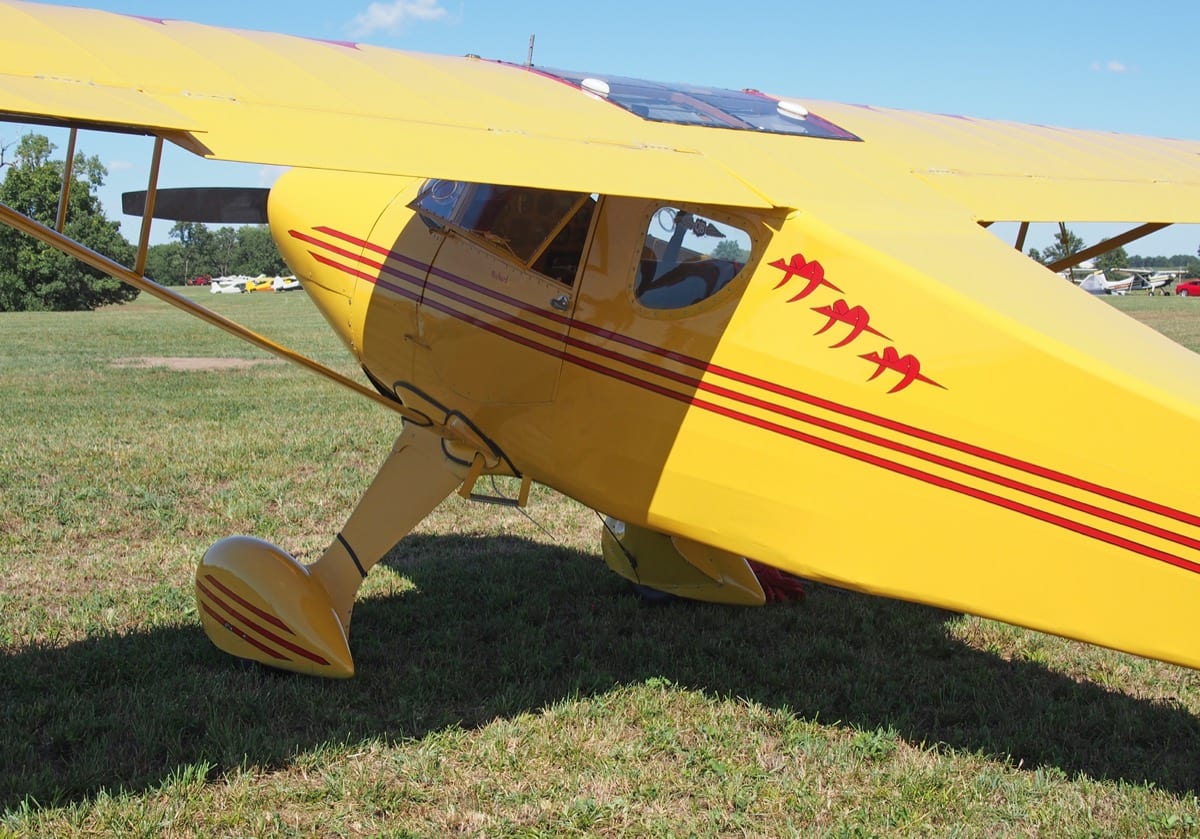 The clip wing Monocoupe 110 Special, known as Spirit of Dynamite, that Richard owned for 13 years didn't like to slow down, even for landings.
"I loved that airplane, and she demanded a lot of respect. Coming in to this short runway, I'd approach at 90 mph and touch down around 80 mph, but the normal approach was to turn final at 110 mph, cross the fence at 100 mph, which gave me just a little bit of time to make sure it was nice and straight. In contrast, the 90AF has an approach speed of 70 to 75 mph with a touch down at 55 mph."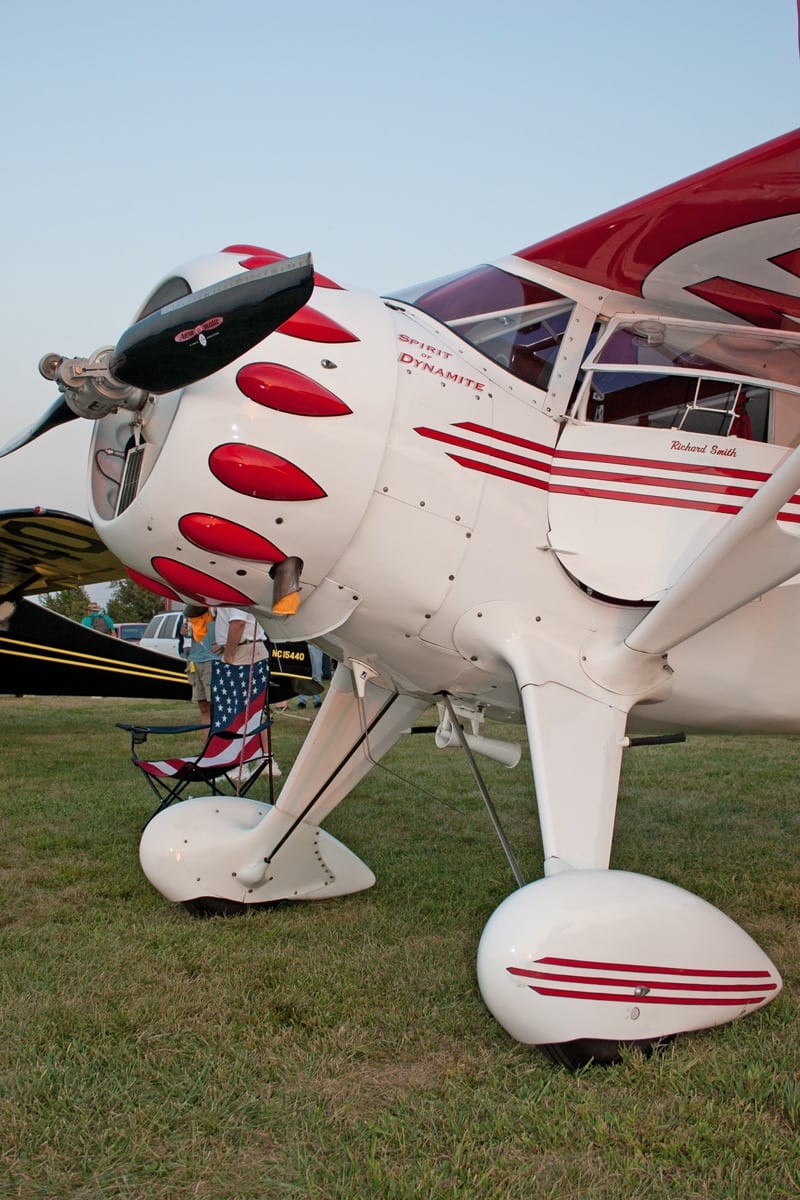 NC11760
Kelly Mahon has owned NC11760, a Monocoupe Model 90A, since early 2020. Built by Monocoupe Corporation of Robertson, Missouri, it rolled off the production line in November 1934. Originally powered by a 90-hp Lambert R266, it was later modified for the installation of a 135-hp Lycoming O-290.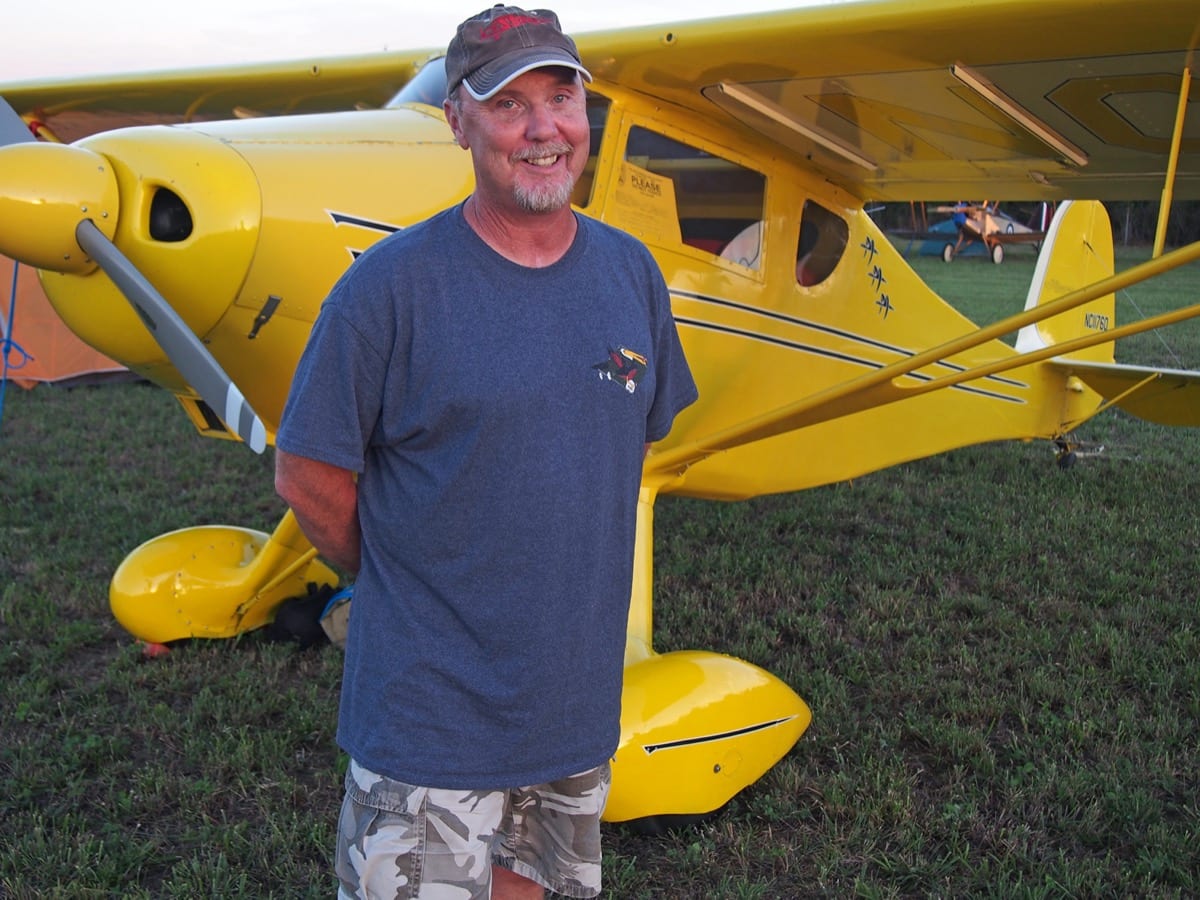 At 49, Kelly has been up in the air all his life, soloing his mother's Aeronca Chief at an early age. Soon afterward, he was flying a PA-11, C140, and a Bücker Jungmann. As Director of Operations for Scott Glover's Mid America Flight Museum in Mount Pleasant, Texas, he enjoys the privilege of flying a wide variety of unusual aircraft. Yet the Monocoupe is rather special to him, and he may even be inseparable from it.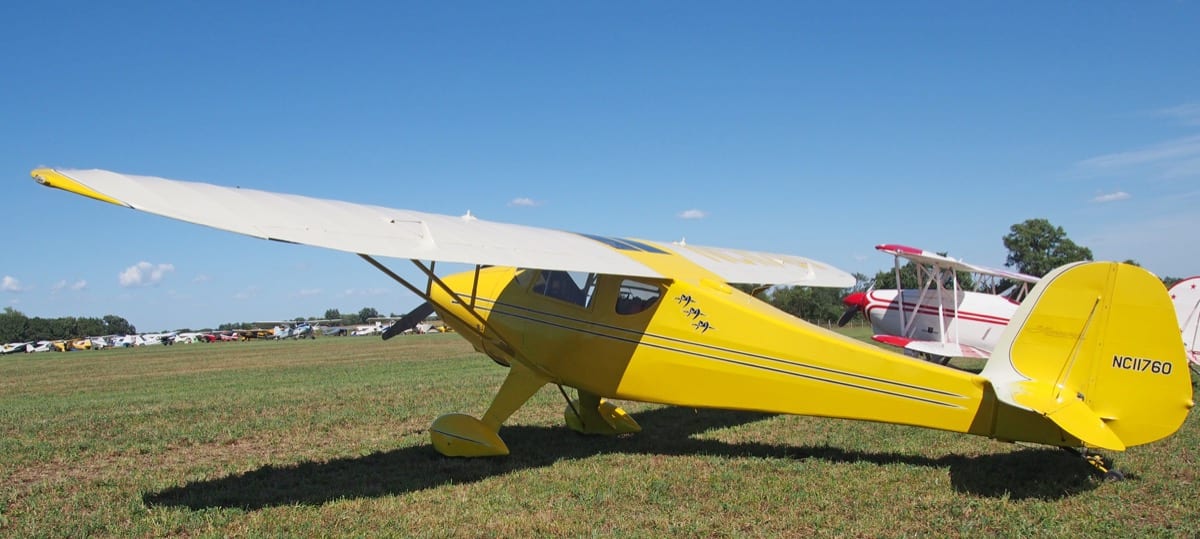 "They put the Lycoming on it in 1952 and at the same time they doubled the fuel capacities, so this airplane has a 1,000 mile range. It cruises at 130 mph, burns 7 gph, and has a gross weight of 1,825 with an empty weight of 1,125 pounds," says Kelly.
Kelly first became aware of NC11760 in 1994.
"It was restored down in Florida by the Eichers. I've always liked it, because if you look at the front of it, you'll notice how tiny the windshield is compared to other 'Coupes. That's because mine still has the round firewall on it from the radial Lambert. I've always loved the look of it because it has that real sloped cowling."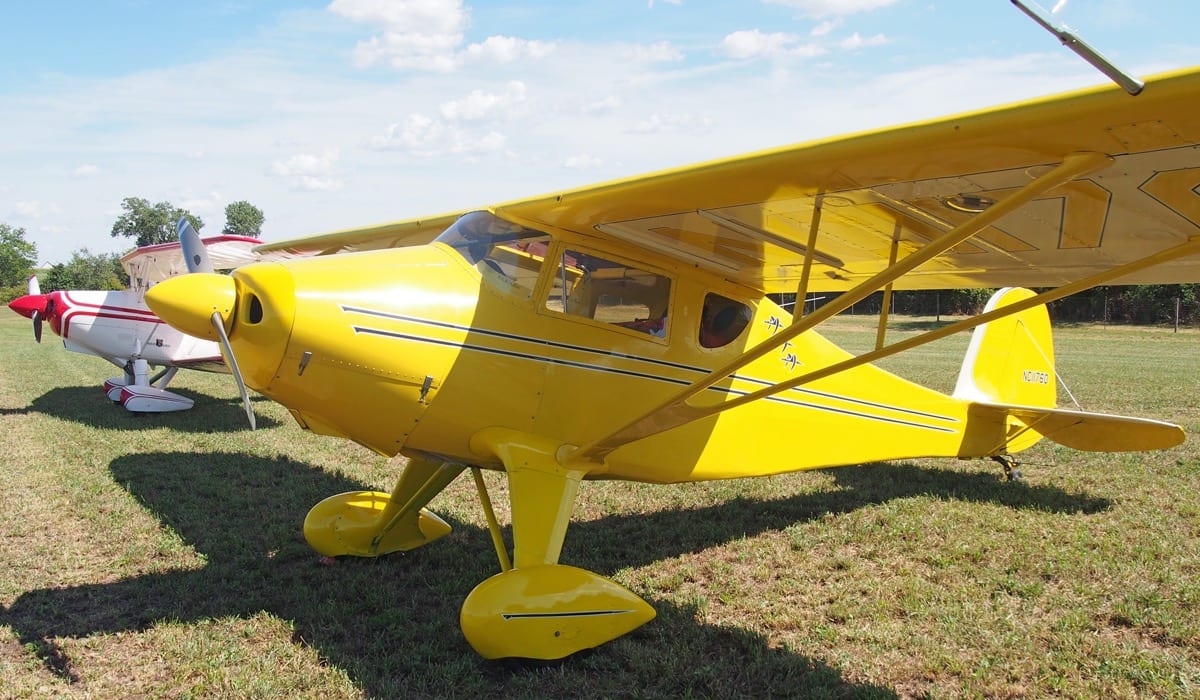 NC11760 has a bit of unique history that predates its engine modification, according to Kelly.
"This was Bill Lear's original test vehicle for his early rudder-only autopilot," he shares.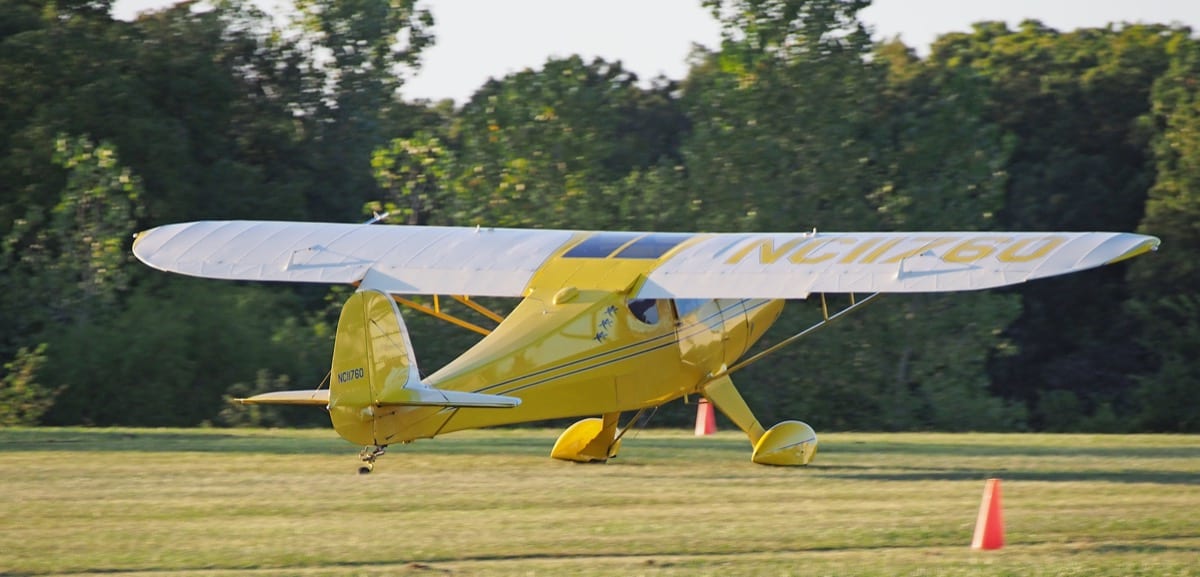 Additionally, NC11760 was highlighted in the August 1938 issue of Southern Flight. A photo caption reads: "Here is proud owner Roy McGuire of DeFlorez Engineering Company beside his new Monocoupe, about the most completely equipped ship for its size to be found anywhere, as the instrument panel bears out. Note the Learadio compass turning unit, control unit and four frequency transmitter selector unit — part of the radio installation that weighs only 72 pounds complete."

Kelly, who enjoyed giving buddy rides during the fly-in, says he first caught "Monocoupe fever a long time ago from Bud Dake and his clip wing Monocoupe. NC11760 was bought from the Eichers by a guy that grew up with me at Justin Time airfield in Justin, Texas. I've known him 40 years, so when I bought a Bird biplane in 2019, he asked me if I'd trade him the Bird for all of his Monocoupe stuff. I said, 'Deal!'"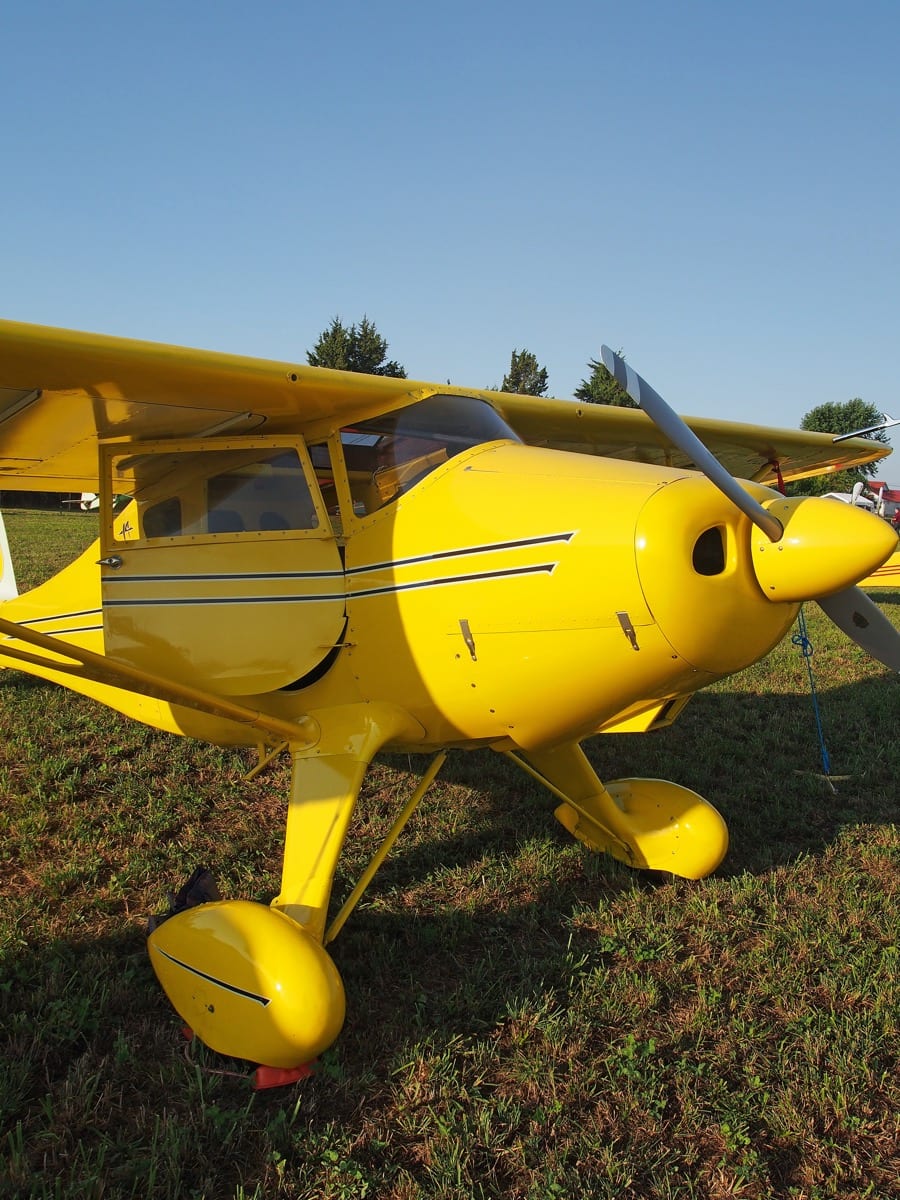 NC38905
Longtime Waco owner Andy Heins of Dayton, Ohio, made the switch from his faithful old cabin Waco he'd flown for 21 years to a sporty Monocoupe in October 2019.
When he opens his hangar doors and beholds NC38905, he thinks, "Wow!"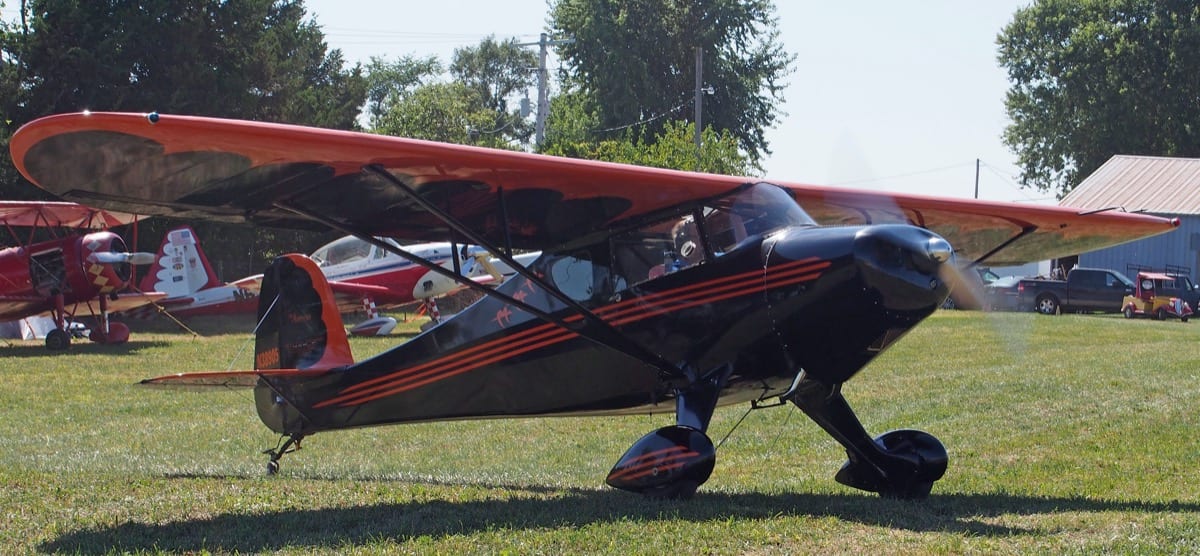 It isn't that he didn't love his Waco — it's just that the Monocoupe fever has claimed him, and this aerial steed nurtures a different type of aviation passion.
NC38905 was manufactured in October 1941 by Monocoupe Aeroplane and Engine Corporation of Orlando, Florida. Powered at first by a 90-hp Franklin engine, this Model 90AF now has a Lycoming O-290.
The fellowship of Monocoupe aviators is a small one, and Richard owned this airplane at one time. At the same time, Andy and Kelly maintain a friendly banter about whose 'Coupe is faster.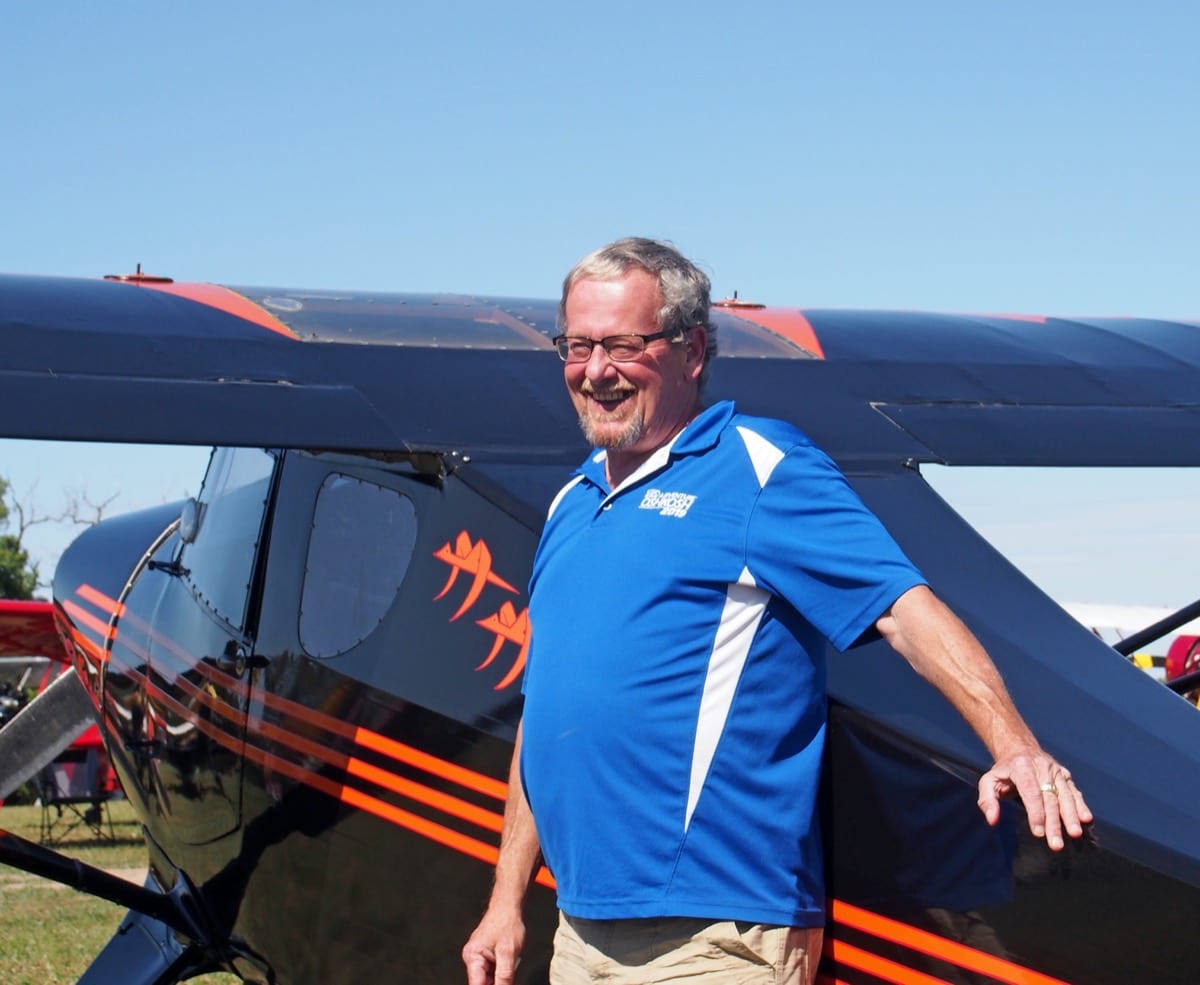 "They're basically the same airplane, but mine originally came out with the flat engine," says Andy. "1941 is when Monocoupe switched to putting flat engines instead of radials on the airplanes, so you could either get a Lycoming or a Franklin. Mine wasn't built in St. Louis like most of the Monocoupes. It was built after they moved the factory to Orlando. After World War II the factory moved to Melbourne, Florida, and they were built right into 1950. The very last one was a tricycle gear, believe it or not. And the last few also came out with control wheels instead of sticks."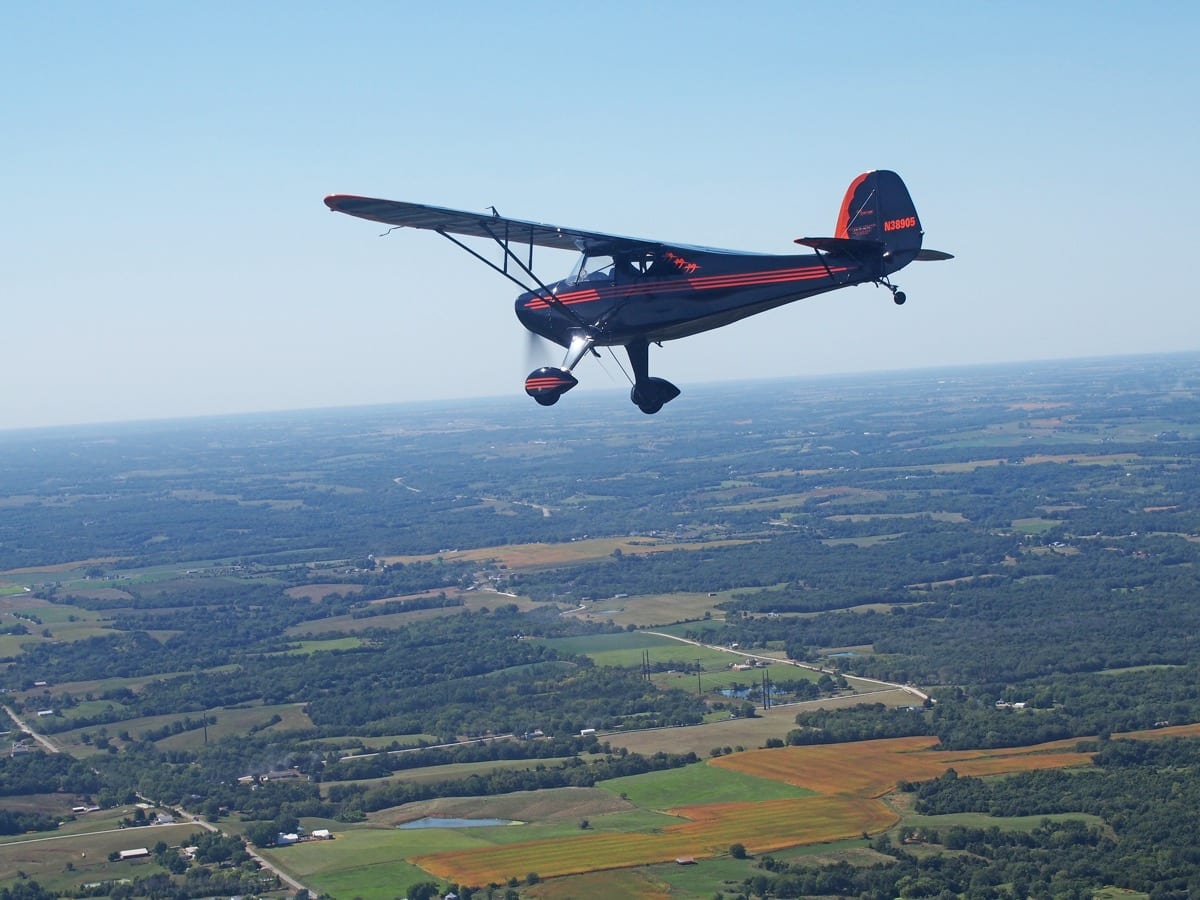 Andy's Monocoupe has a distinctive bit of history, too.
"It was owned by Frank Price, the national aerobatic champion, and he taught flat spins in this airplane to other aerobatic pilots," says Andy. "He owned this airplane from the mid 1960s until about 1989 or so."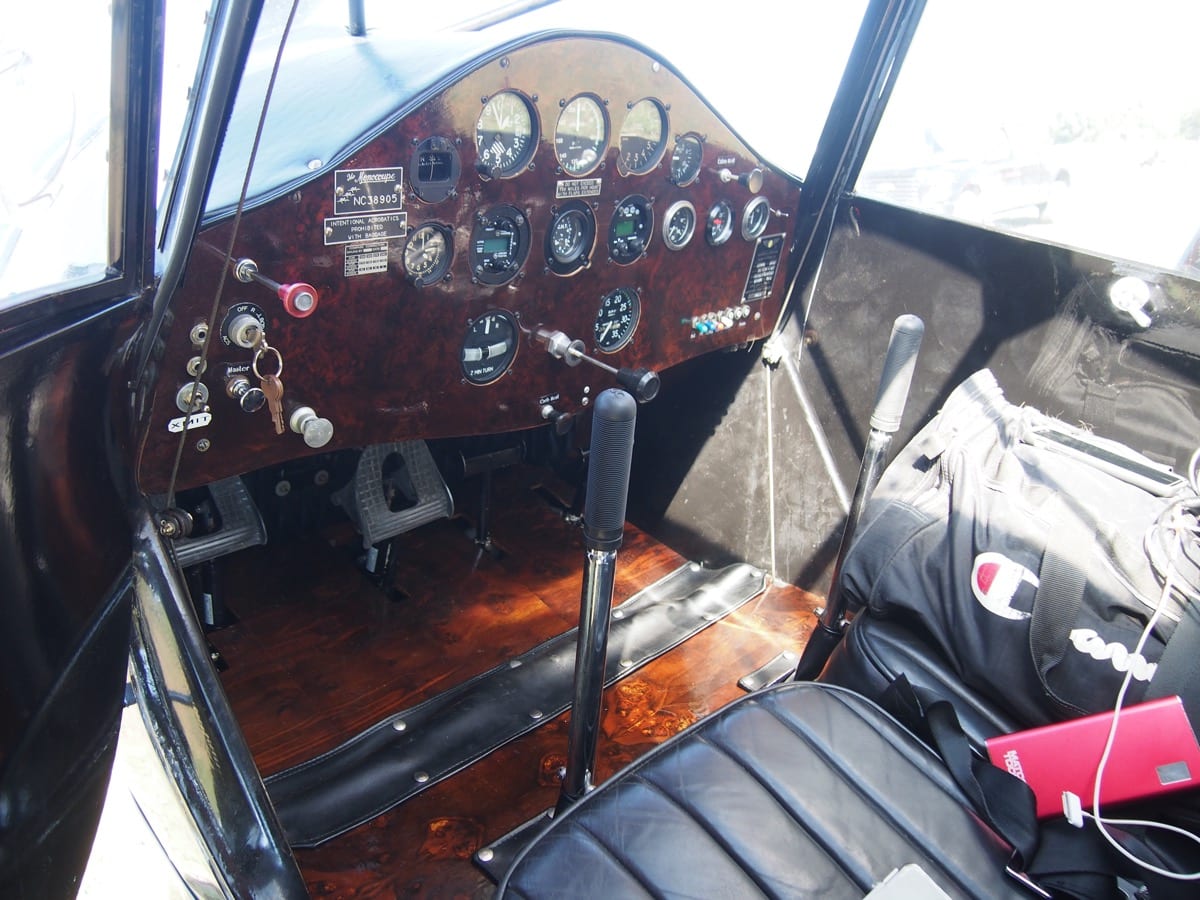 Andy's acquisition of the Monocoupe was a rather spontaneous event.
"I love the Monocoupe, and I always wanted one," shares 58-year-old Andy, "so I traded my Waco to the Koerner family in Illinois. We've been friends for 30 years and this literally happened on a whim. We both showed up at Brodhead in 2019, and I was looking at their Monocoupe and said, 'Well, I'll trade you the Waco for it.' I was just joking! And then he came over to me later that afternoon and asks, 'Are you serious?' So the next morning we each went for a flight, and I didn't like the Monocoupe that much because it's super heavy on the ailerons. It's not that fun until you really start playing with it, and then it feels natural. This one had everything on it that I wanted in a Monocoupe. The Waco was at that age where it was going to need things, and I'm just done working on airplanes. I want something that's turnkey, get in it and go and have fun!"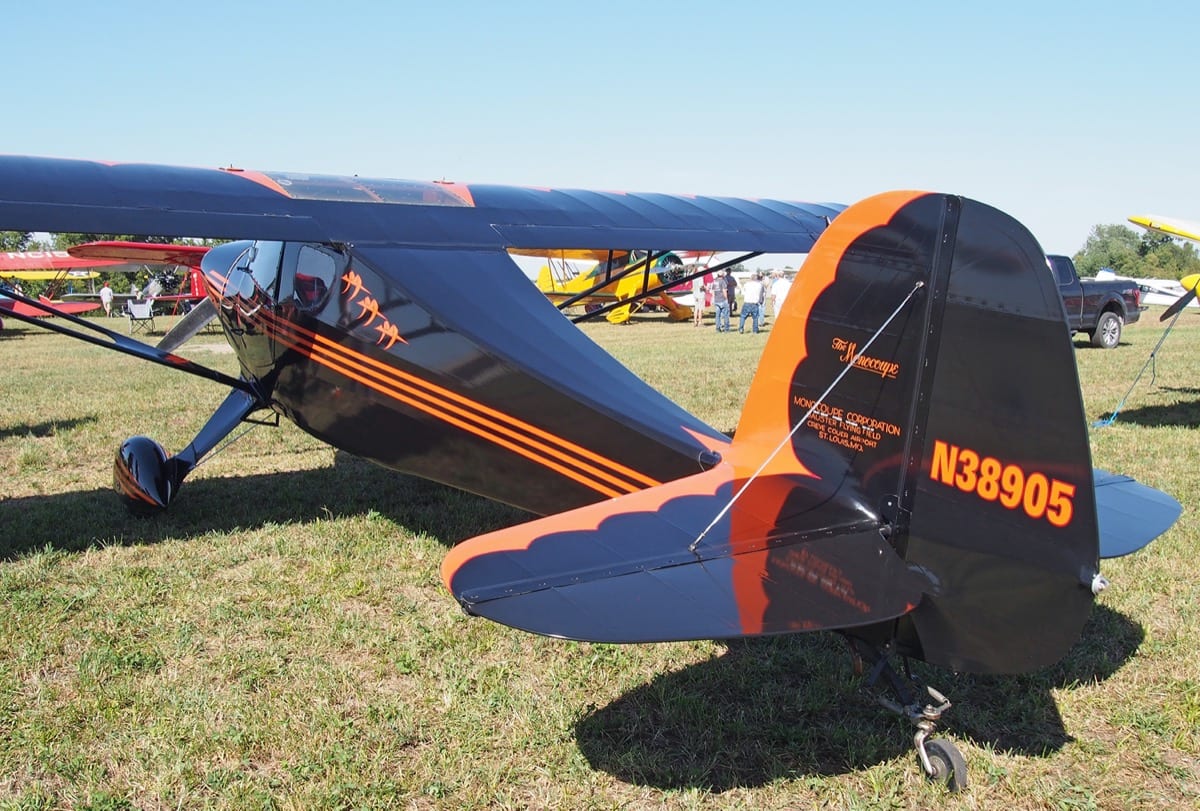 Flying the 'Coupe home from Blakesburg, Iowa, turned into an all-day adventure for Andy, due to weather along his planned route.
"I love my little black speedster and enjoy flying it," says Andy, "which is good, because I had to almost fly to Kentucky to get to Ohio!"