In Spring 2021, LightHawk, an international non-profit conservation group that uses volunteer general aviation pilots, recently participated in a "monumental effort" to place captive-born Mexican gray and red wolf pups in wild dens.
This process is called cross-fostering and it is critical to increasing both genetic diversity and overall numbers in wild populations, according to officials with Lighthawk, who coordinated efforts with the Mexican gray and red wolf Species Survival Programs (SSPs), US Fish and Wildlife Service, and participating zoos and facilities.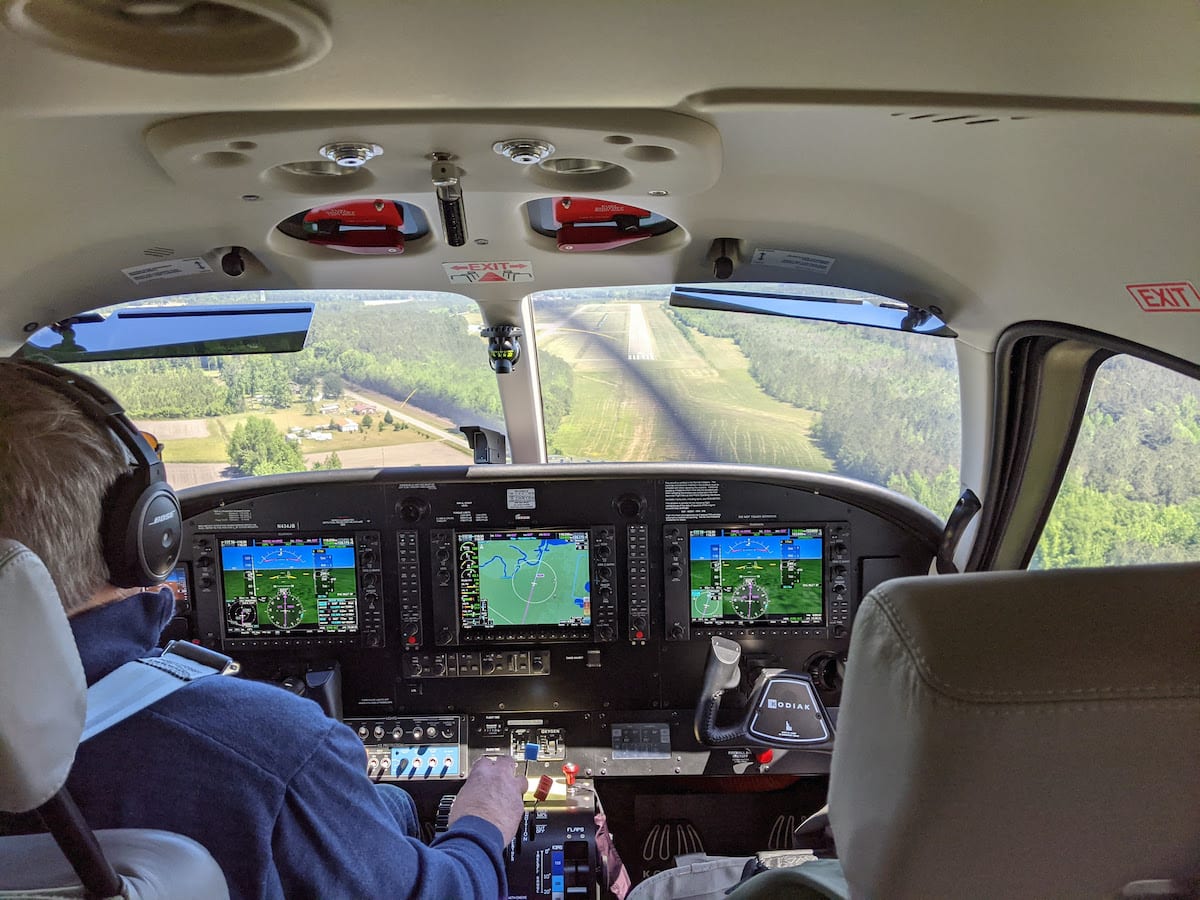 As commercial airlines have become more strict about which species they transport — many even halting wildlife transports during the pandemic — programs were left with few options to move pups quickly and safely from captivity to the wild.
And because of the logistical challenges these transports present — active den locations that aren't confirmed until the last minute, and the need for donor (captive) and recipient (wild) litters to be close in age — sometimes itineraries aren't finalized until 48 hours before the flight is needed. That makes organizing other means of transportation difficult and sometimes impossible — and what makes general aviation the best option for these efforts.
Why it Matters
The Mexican gray wolf or "lobo" is the most genetically distinct lineage of gray wolves in the Western Hemisphere, and one of the most endangered mammals in North America. They were eradicated from the wild in both the U.S. and Mexico due to extermination campaigns as the wolves came into conflict with livestock. A captive breeding program saved the Mexican wolf from extinction and there are now around 180 animals in the wild.
The red wolf is one of the most endangered mammals in North America and was declared extinct in the wild in 1980 due to aggressive predator control, habitat loss, and hybridization with coyotes. While recovery efforts initially brought the wild population up to 130 at its peak, that number is now down to 19 due to human-caused mortality.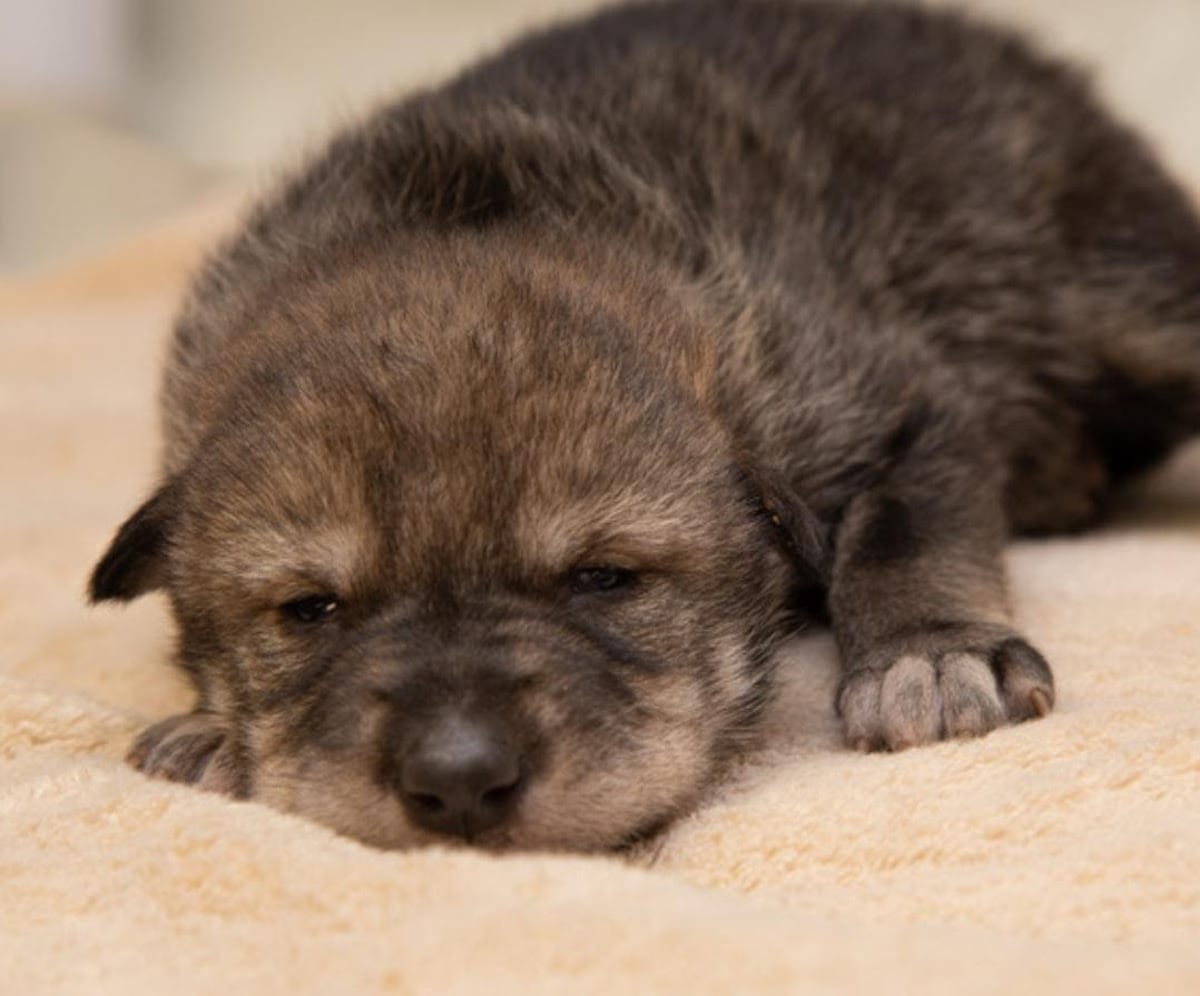 How GA Makes a Difference
LightHawk provides "safe, convenient and customized flights that significantly reduce the amount of time the pups are away from a mother," according to officials.
In April, LightHawk transported 11 Mexican wolf pups that were placed in four wild dens within hours of landing. In May, four red wolf pups were transported to a wild den less than six hours after being taken from their mother at the captive facility.
So far in 2021, a record 22 captive-born pups have been transported into the wild — up from 20 in 2020. LightHawk transported 11 of the 22.
"This flight was critical in achieving the goal of cross-fostering the four pups to a den in the red wolves' native habitat in North Carolina," said Eric Albers of the Akron Zoo, who was the pup handler on the red wolf flight. "It could not have been done without LightHawk. Because of their work the pups were able to be placed in the North Carolina den within six hours of being removed from the den in Akron… It made a critical difference in the success of the cross-fostering."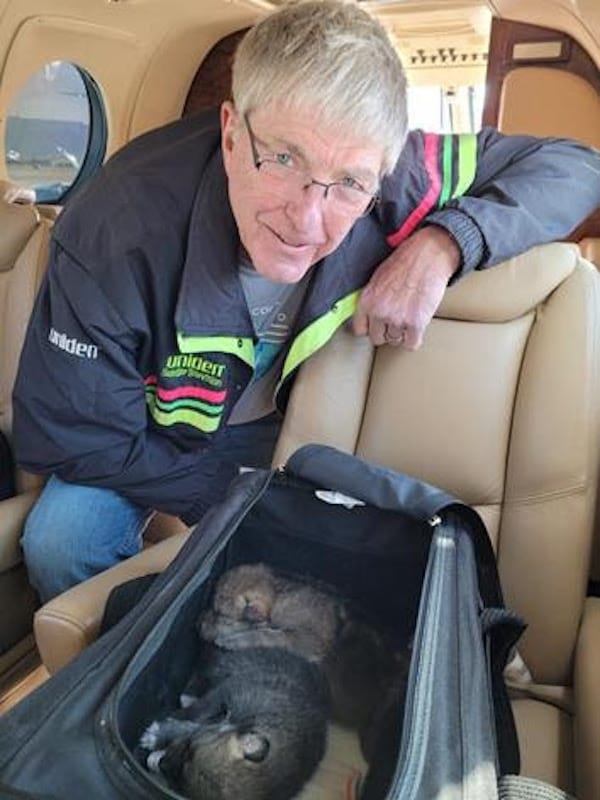 Susan Dicks, a veterinarian with the US Fish & Wildlife Service's Mexican Wolf Recovery Program, echoed those thoughts.
"I believe that what LightHawk does by significantly shortening travel times is akin to an important medical/biological step in the process of pup fostering," she said. "It is best medically and biologically for a pup to be with a wolf mother, and with LightHawk, we can accomplish this process quickly, which is better for all the individual animals, as well as the population of endangered Mexican wolves."
LightHawk volunteer pilots Frank Steeves, Reg Dowdall, and Michael Schroeder participated in the pup transfer flights.