You could just feel it — people in Washington state were ready to get outdoors and enjoy an air show after more than a year of pandemic lockdown. Moses Lake provided the venue June 17-19, 2021, after some spirited negotiations with the state on COVID-imposed restrictions.
"We were the first big event coming out of COVID in Washington," said Moses Lake Air Show Manager Terry Quick.
For awhile, the state insisted the show could only proceed as a drive-in venue, with attendees parked along the show line in their cars in an effort to limit exposure to others. Then just a few weeks before the air show, the state allowed a hybrid format, with some oversize parking spots for vehicles, plus a pedestrian showline area where distancing and masking were to be employed.
And then a funny thing happened — the drive-in tailgate party-style parking caught on. Terry said families liked it, and just about everyone was pleased with the ease of watching an air show from the comfort of their own vehicle. What started as a pandemic workaround is now being considered as a convenient option for next year's Moses Lake Air Show.
Terry lauded Grant County Airport Manager Rich Mueller for his undaunted support of the air show throughout its sometimes rocky pandemic planning period and on through the final execution of the event.
Terry and his crew faced an uncertain start to the air show season. Their first full-on show in 2019 was followed by the 2020 shutdown of all such events. So 2021 was a reboot planned at a time when nobody knew what social-distancing mandates might still prevail.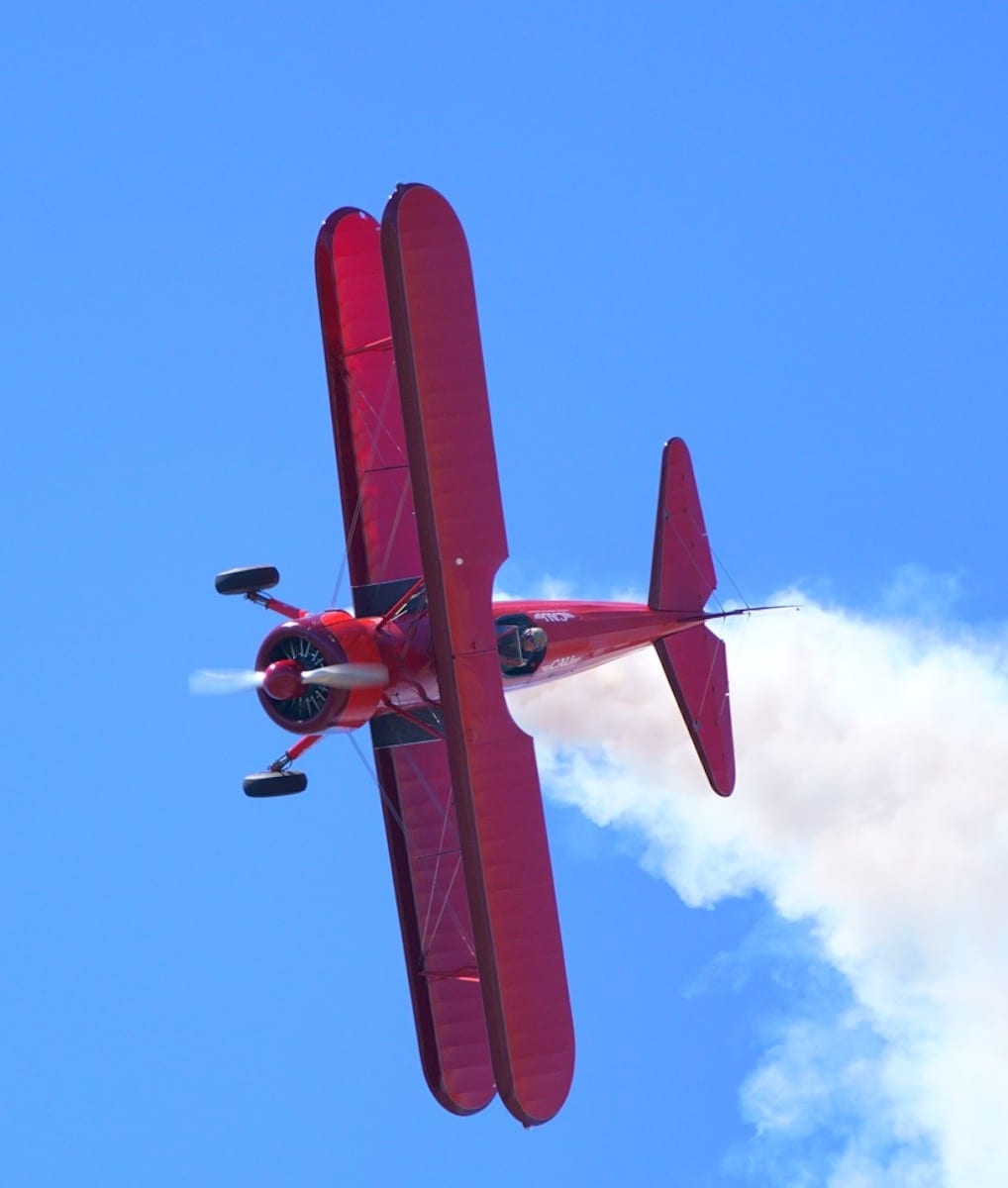 In that climate of uncertainty, the Moses Lake air show secured the talents of aerobatic performers like Vicky Benzing, always a hit with her snarling red Stearman biplane aerobatics. Other civilian acts included Mini Jet Air Shows featuring Tom Larkin's SubSonex lightweight aerobatic jet; the Vanguard Squadron flying ethanol-powered aircraft in four-ship aerobatics; Go-EZ Aerosports with Kyle Fowler's smoke-spewing yellow Long EZ; Jim Bourke's Extra 330SC; and Orca Flight in an RV-7 and RV-8.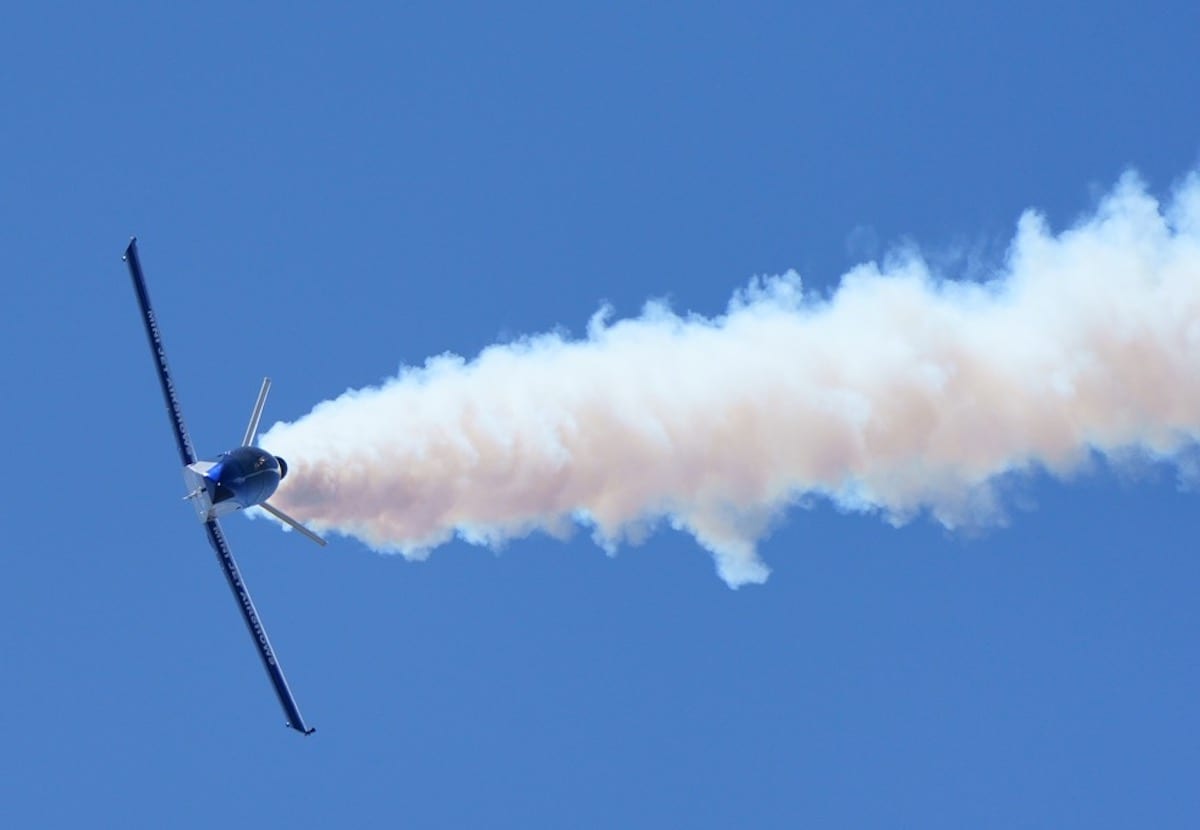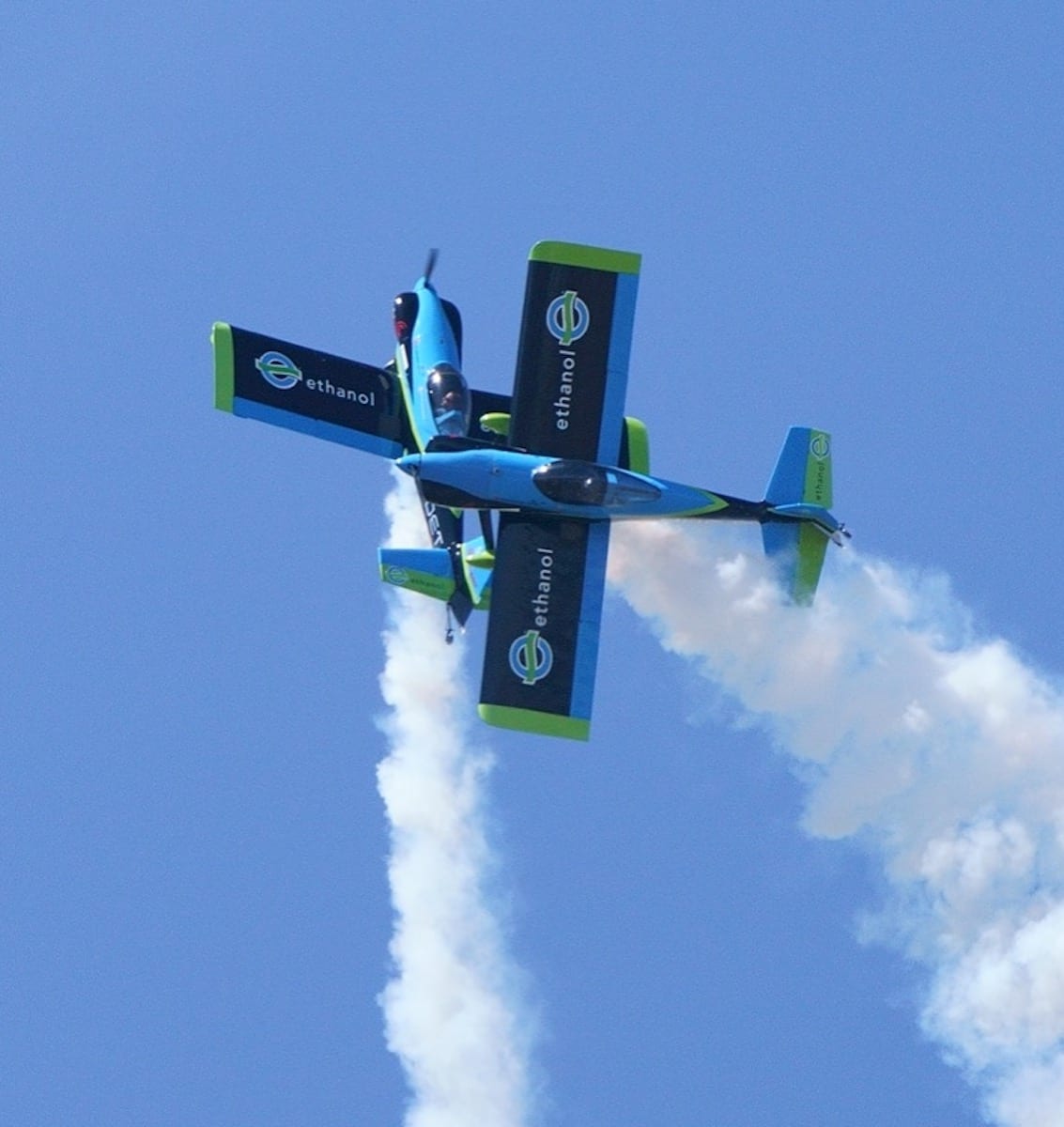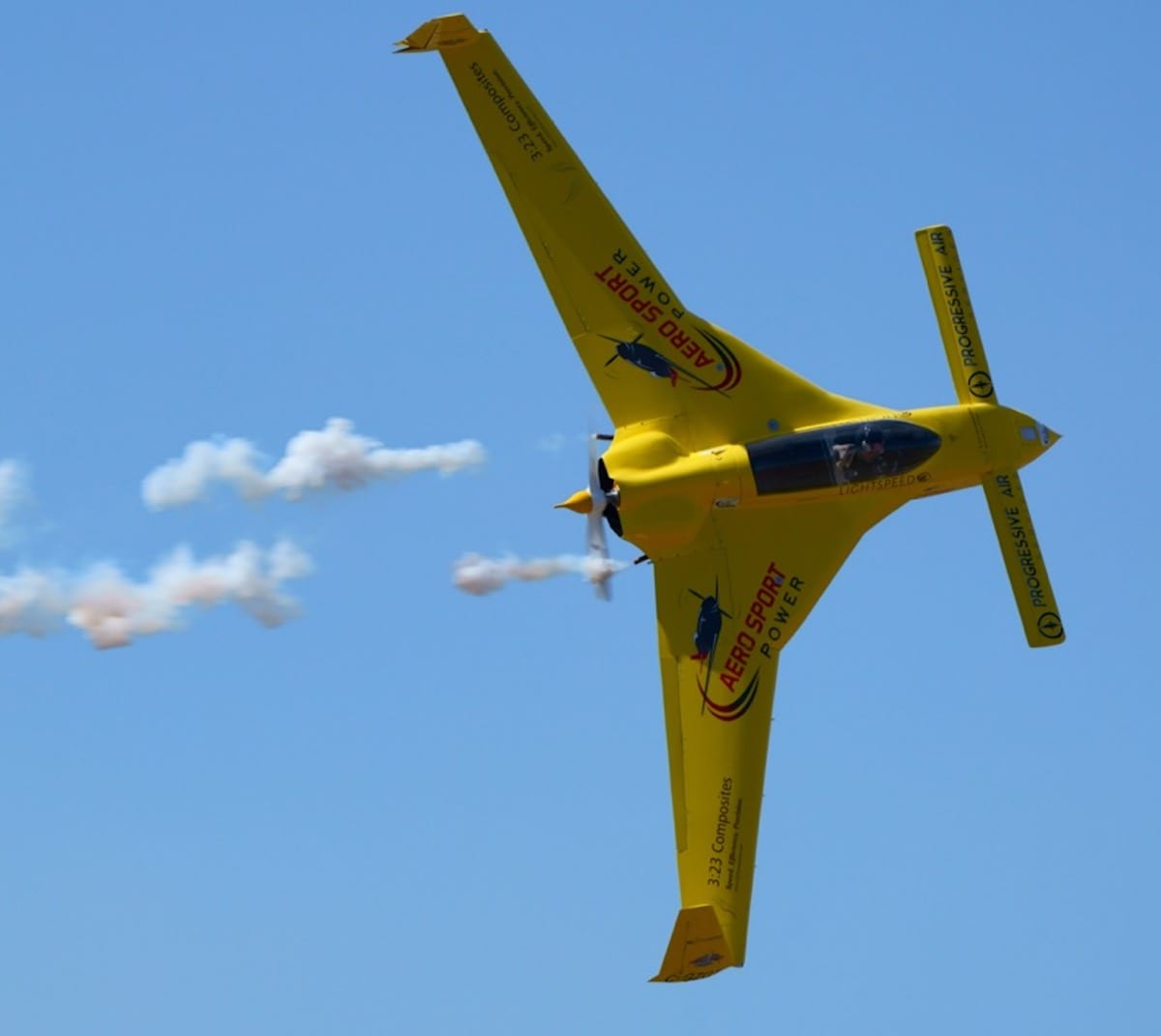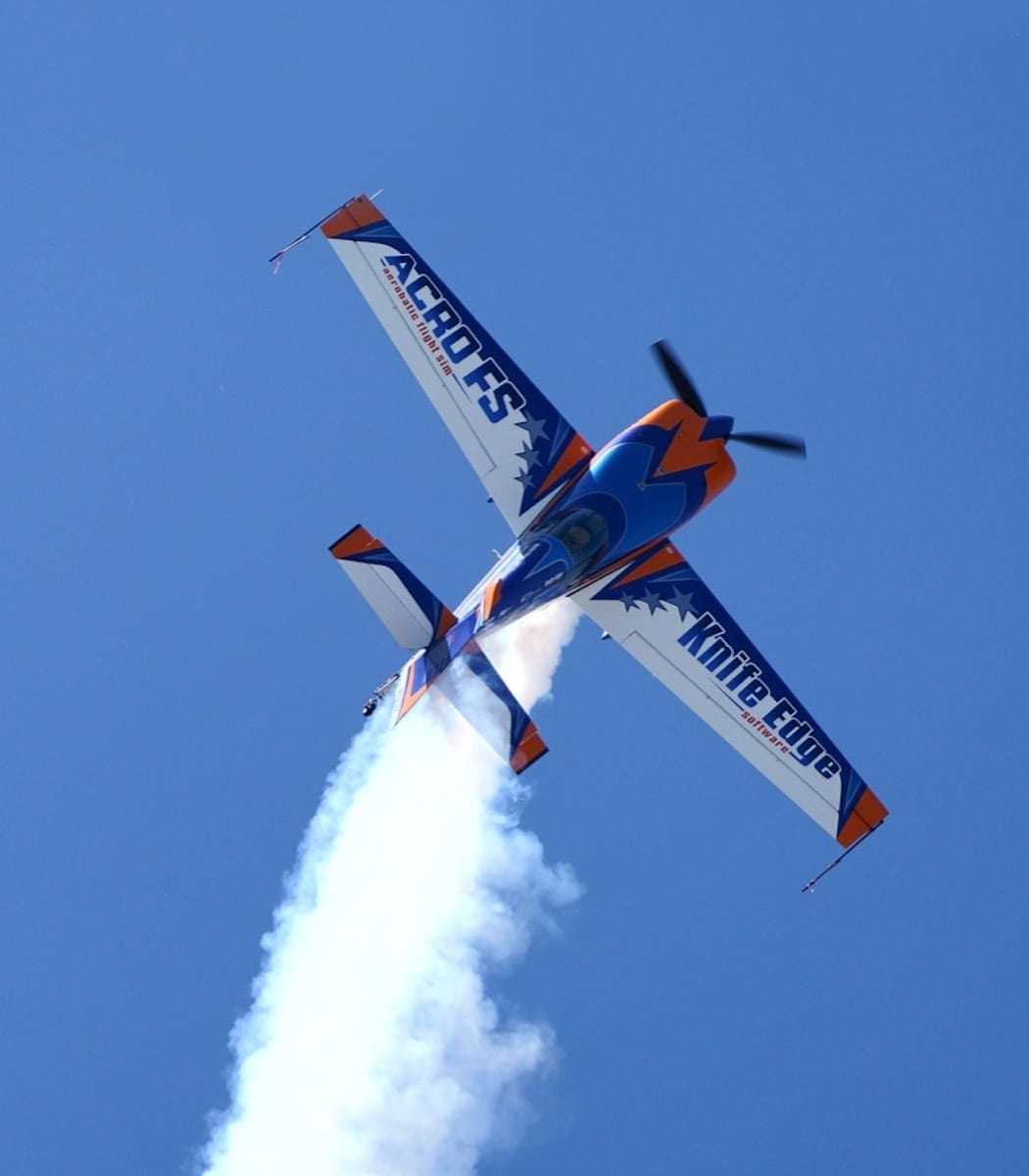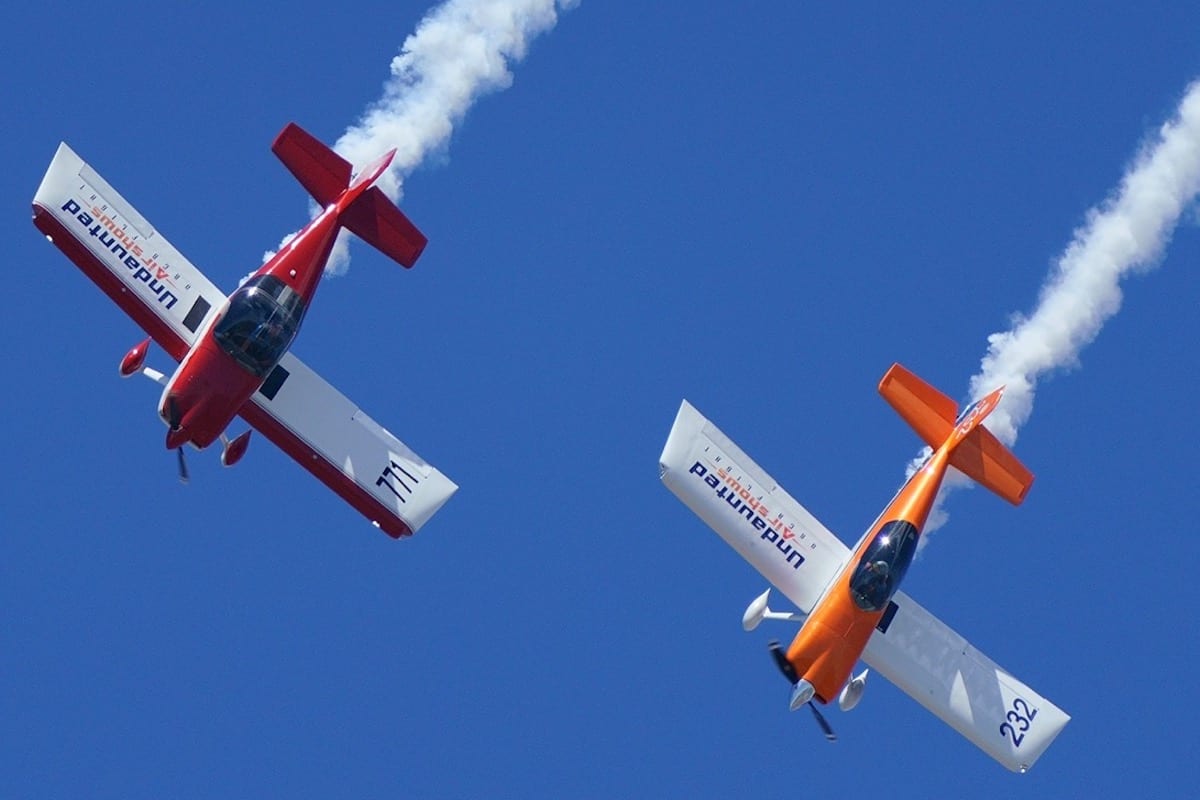 U.S. military aviation stepped up with a C-17 flight demonstration performed by a McChord Field crew, including a parachute jump by the Army's Black Daggers Special Operations Command team.
From Whidbey Island Naval Air Station an EA-18G Growler electronic warfare aircraft flew solo and also in a heritage flight with a warbird T-28.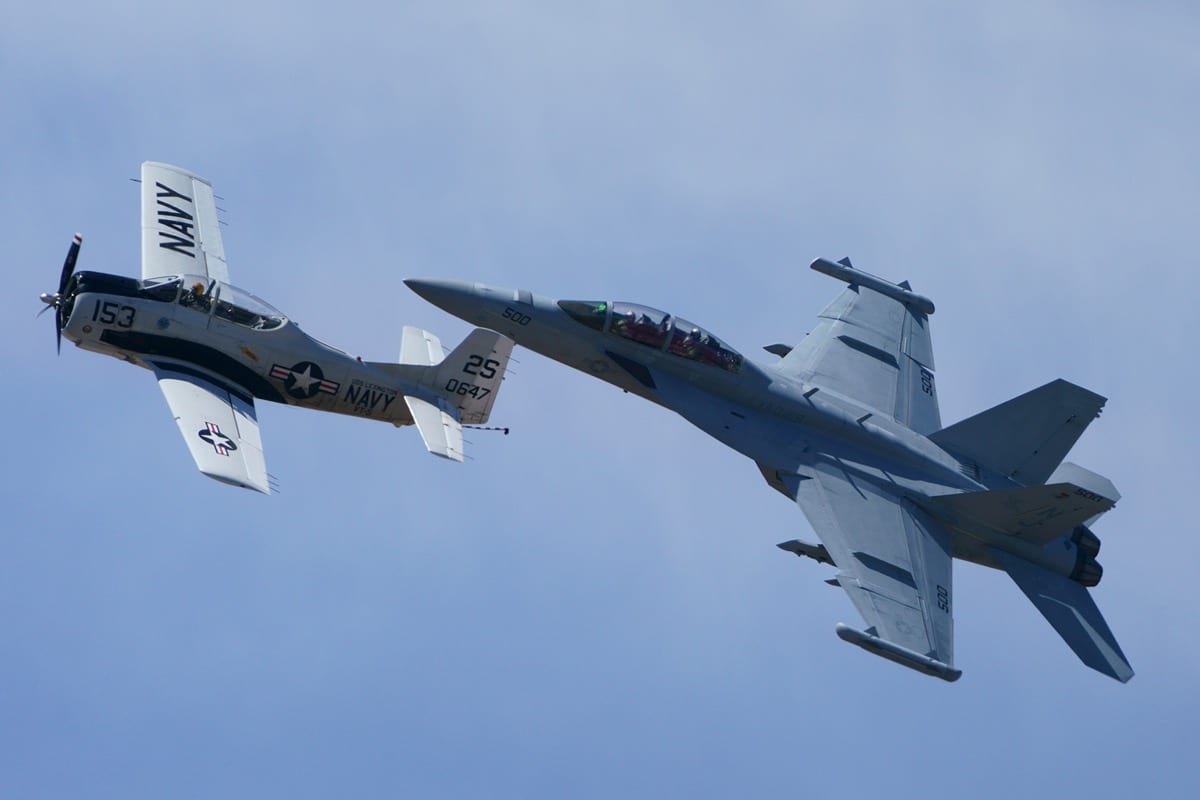 The Air Force's A-10 demonstration team closed out the flying daily with a show of that jet's maneuverability followed by a heritage formation with the F-51D Mustang Val-Halla from the Heritage Flight Museum of Burlington, Washington.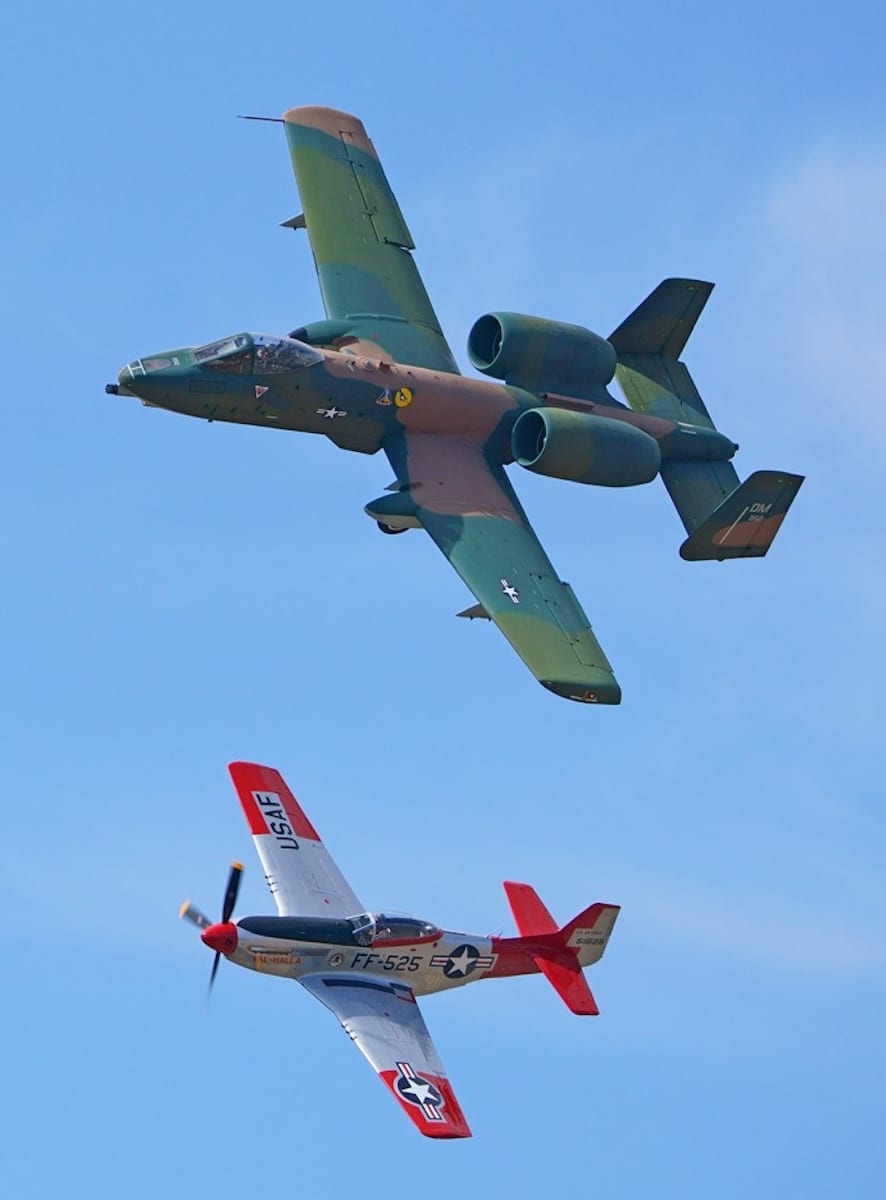 Terry said he is still conducting a final attendance count, but it looks like it will be about 10,000 people for all three days of the event, "which is better than we expected."
But, he acknowledged, the days when air shows were boosted by large numbers of Baby Boomers in attendance are waning. Younger audiences may not have as much exposure to aviation, and Terry is looking at other ways to attract a younger crowd.
"We're still hell-bent for leather on figuring out how to get younger people to air shows," he says.
Terry said he is looking at some kind of action sports event and possibly radio-controlled aircraft demonstrations in conjunction with next year's show that could attract a younger crowd who would then see the air show as a logical extension of edgy action sports.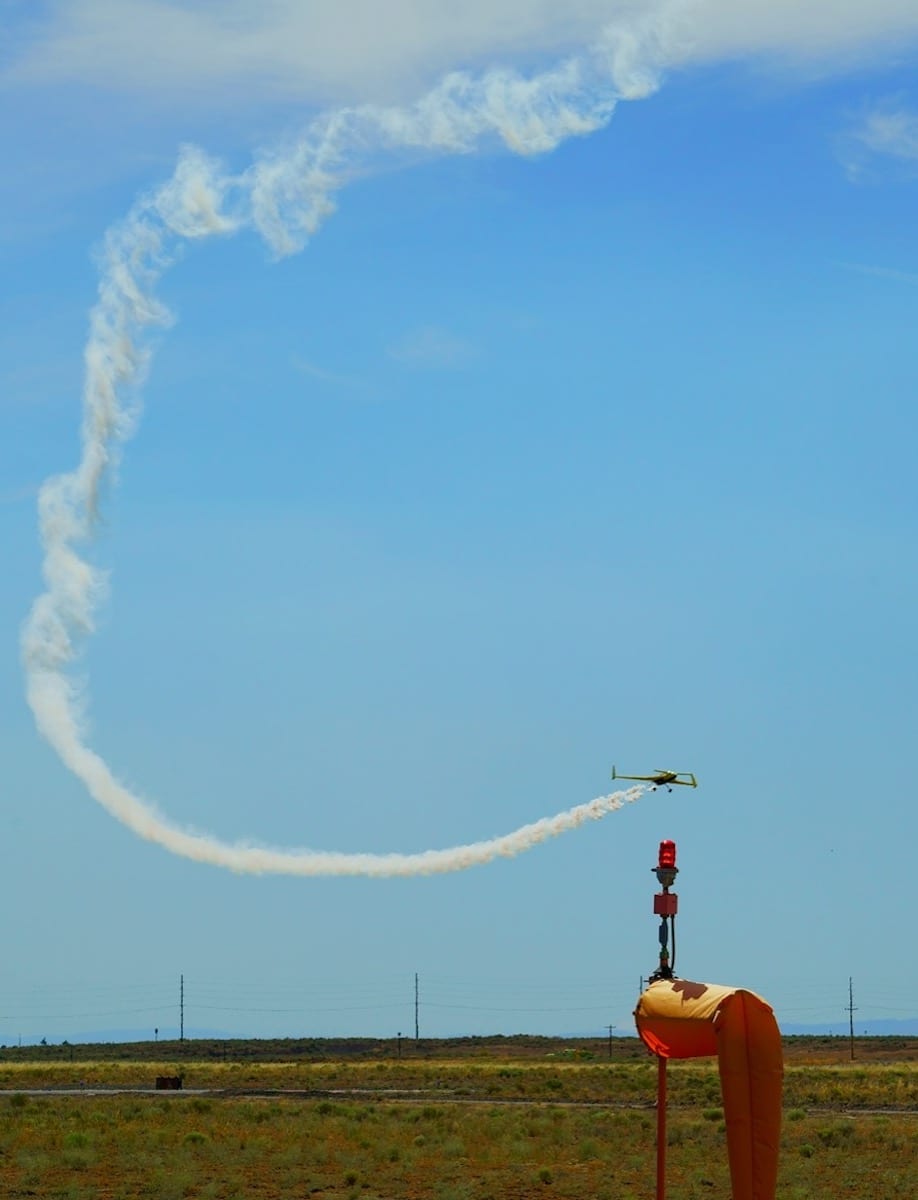 Terry, an event producer for many years, sees promise for the air show in a variety of experiences that could bring people to central Washington over the summer months. He looks to other action events where audiences would be likely to make central Washington a vacation destination, cross-pollinating with the Moses Lake Air Show.
And he doesn't think small — he says well over a million people come to Seattle annually to board cruise ships, and many of these are foreign tourists with weeks of vacation time. Why not entice them to linger in central Washington for classic canoe races, or motor sports and, of course, the Moses Lake Air Show?