There is no doubt simulation plays a key role in learning and maintaining crucial skillsets in aviation. Embry-Riddle's Daytona campus is taking simulation a step further.
"All first-year students enrolled for the fall 2021 semester on Embry-Riddle's Daytona Beach Campus will begin hands-on flight training by mid-spring 2022. To improve flight readiness so that time in the air is well spent, students will first complete routine, compulsory requirements in virtual reality (VR) environments in newly acquired, dedicated software and hardware platforms."
Embry-Riddle will leverage simulation technology to help first-year students become familiar with the aircraft they will fly; the preflight and operational procedures for the aircraft; and the protocols for communication with air traffic control.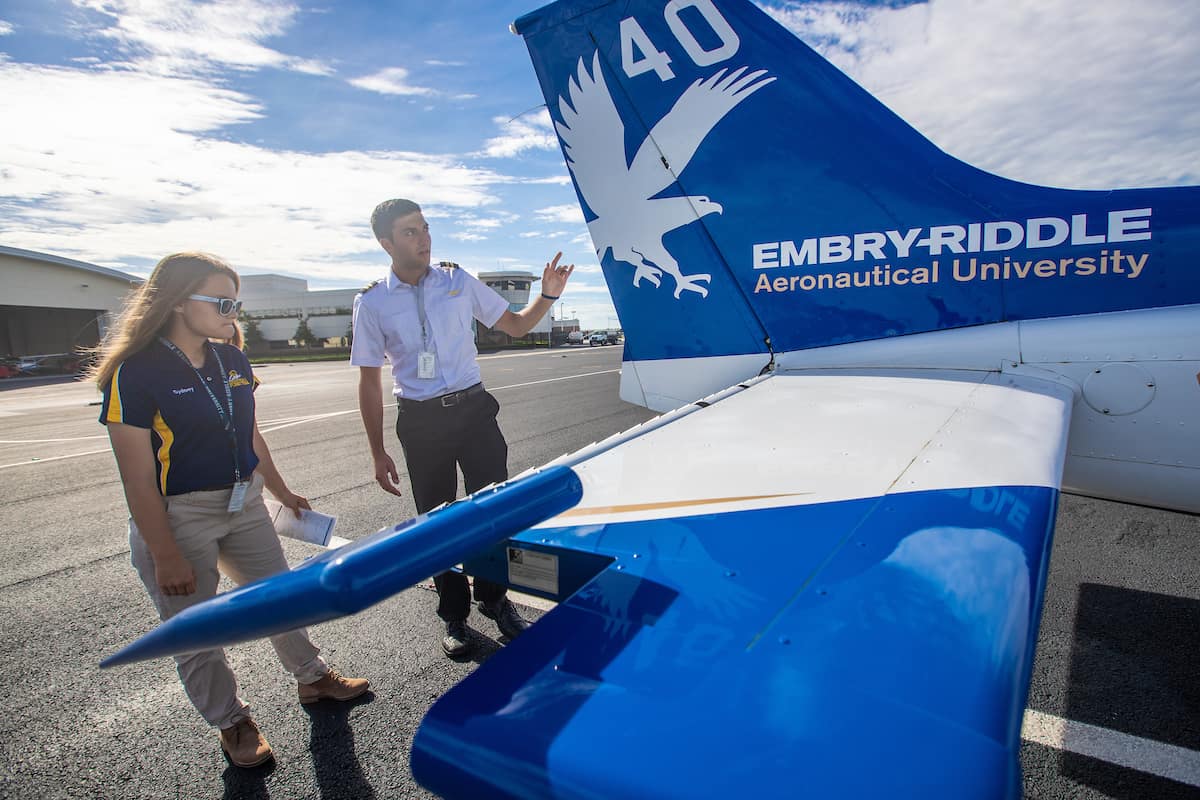 This four-week readiness program will include daily activities in Embry-Riddle's Frasca level 6 Flight Training Devices. "These devices provide a high-fidelity experience that match the flight deck and flight characteristics of Embry-Riddle training aircraft," said Dr. Ken Byrnes, chair of the Flight Department and assistant dean of the Daytona Beach Campus College of Aviation. "In addition, students will receive daily one-on-one knowledge instruction with their flight instructor."
All of these activities will be enhanced and reinforced by completion of the VR training.
Embry-Riddle's new approach to flight training will allow students to practice in virtual reality (VR) devices using interactive, state-of-the-art simulation software. The U.S. Air Force's Pilot Training Next program has touted improved student learning and reduced training time using VR.
Following successful completion of this first phase of their training, students will transition to hands-on flight training in aircraft. "Students will be fully prepared for training in the aircraft, which will allow them to perform at a higher level with a deeper understanding of every aspect required for primary flight training," Byrnes said. "In addition, students will be scheduled in aircraft more frequently, which will allow them to maintain a high level of proficiency. Ultimately, students will complete their flight training faster and at a lower cost in this program."