STOW, Mass. — More than 80 aviation advocates, including members of the state legislature, FAA, MassDOT Aeronautics Division, the Massachusetts Airport Managers Association, and industry leaders, gathered at Minute Man Air Field (6B6) on June 25, 2021, to kick off July as General Aviation Month in Massachusetts.
The state's 37 public use airports support 199,000 jobs and more than $24 billion in annual economic output, according to MassDOT. They are a home to public safety agencies including the State Police Air Wing and Boston Med Flight, aviation workforce development including The National Aviation Academy, Cape Cod Community College, Bridgewater State University, and business and recreational flying.
Dr. Jeffrey DeCarlo, administrator of MassDOT Aeronautics Division, read a proclamation (watch video) issued by Governor Charles Baker declaring, "General aviation and community airports play a critical role in the lives of our citizens, as well as the operation of our businesses and farms."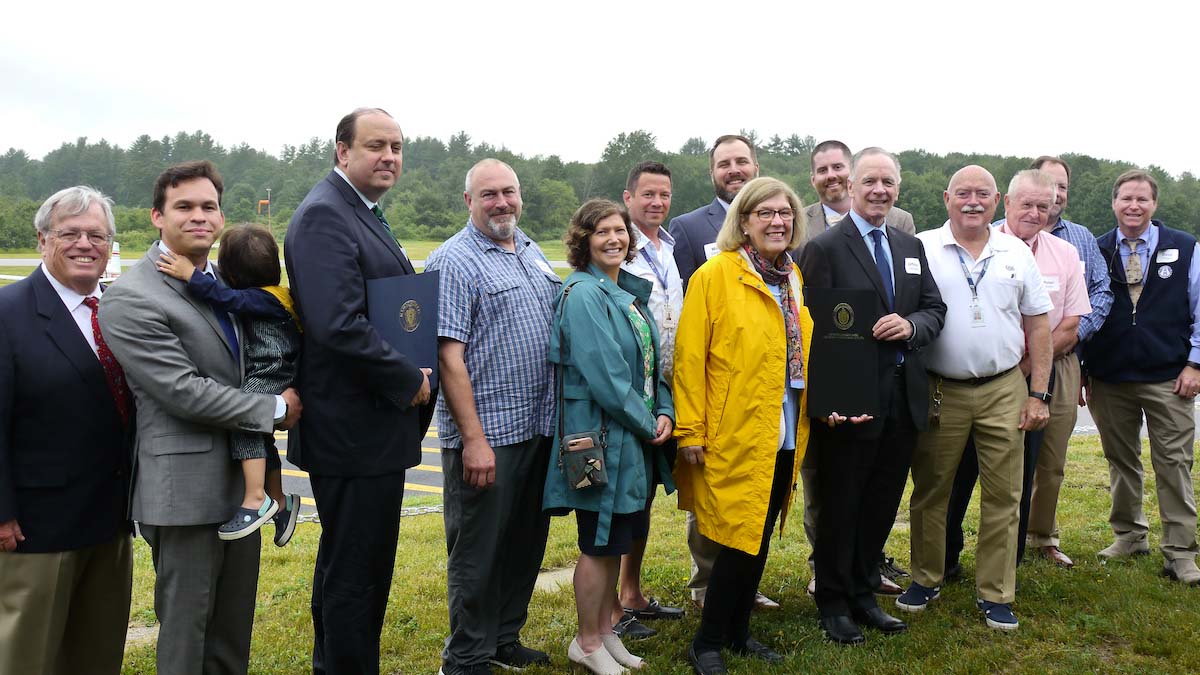 Among other positive impacts of the state's 37 public use airports, the proclamation also acknowledges that "General Aviation improves the overall quality of life by supporting emergency and medical healthcare services, law enforcement, firefighting and disaster relief, along with investments in sustainable fuels and emerging technologies."
DeCarlo went on to say that changes coming soon to general aviation, led by emerging technologies, will be as profound as the coming of the jet age decades ago and that Massachusetts will remain a leader in aerospace development.
Speakers acknowledging the value of General Aviation included Senator Jamie Eldridge, Representatives Kate Hogan and Dan Sena, FAA New England Deputy Administrator Kenneth Knopp, MBAA President David Richter, Aircraft Owners and Pilots Association (AOPA) Northeast Representative Sean Collins, and local Select Board Chairpersons from Stow and Boxborough, Ellen Sturgis and Les Fox.
The event was sponsored by the Massachusetts Airport Management Association (MAMA), which advocates for the state's 37 public use airports.