Aftermarket upgrades, concierge-style flight training, and a new cargo management system for the Cirrus Vision Jet were reported by Cirrus Aircraft on opening day of EAA AirVenture Oshkosh 2021.
Appearance Upgrades
Interior and exterior aftermarket upgrades for the SR Series are offered in a variety of options that allow owners to upgrade the appearance of their aircraft. The upgrades are performed by Cirrus Aircraft's Factory Service Center in Knoxville, Tennessee. Design appointments can be made by at upgrades@cirrusaircraft.com.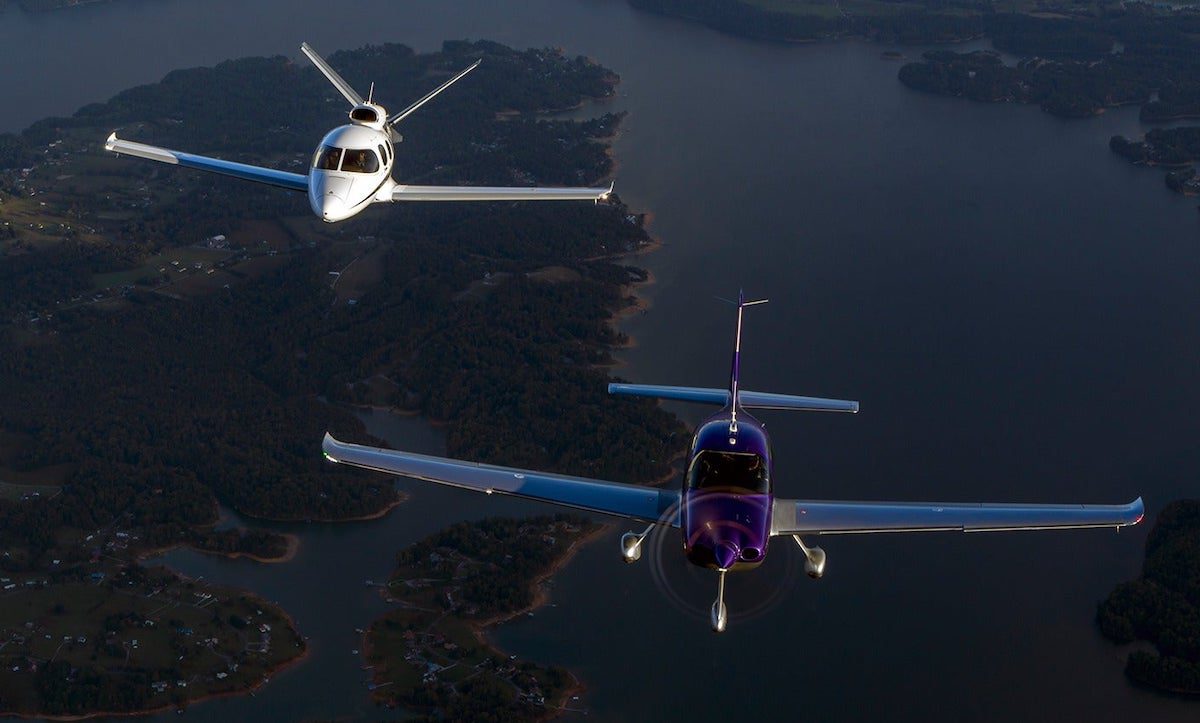 Concierge Flight Training
Launched at the company's facilities in Knoxville and McKinney, Texas, the new Cirrus Flight Training program gives customers a "concierge experience, focused on concentrated learning on your schedule," company officials said. Cirrus Flight Training includes the ability to earn your private pilot's certificate or instrument rating, as well as recurrent or specialty training.
Cirrus Flight Training includes scenario-based learning in a new G6 SR22 equipped with the Perspective+ by Garmin flight deck. More information about the program can be found at CirrusAircraft.com/Learn-To-Fly.
Cargo Solutions for the Vision Jet
The new FLEX Cargo Management System adapts to the seat positions in the Vision Jet cabin to stow a variety of cargo, including bikes, luggage, golf clubs, coolers and more.
Expansion of Maintenance and Support Services
Cirrus Aircraft also has a new Mobile Service Team serving aircraft on ground (AOG) customers in the areas surrounding Orlando, Florida.
Company Expansion
Growth in overall facilities and employment was also noted across the company's locations, including expansion of career opportunities in engineering, flight training, and production. This growth includes the addition of new engineering centers in Chandler, Arizona, and McKinney, Texas, according to company officials.