Audio Authority Corporation of Lexington, Kentucky, has introduced three White Lightning power units (GPUs) designed specifically for 12/14V Experimental Amateur-Built (E/A-B) aircraft and 12/14V and 24/28V certified aircraft.
The portable GPUs provide airframe power without the aircraft's engine or battery for:
Avionics demonstration and testing
Database and firmware updates
Flight planning and cockpit procedures training
Troubleshooting and maintenance
Battery top-off charging
Powered preflight inspection
All three models use color-coded, polarized, and keyed output connectors to prevent aircraft damage from voltage mismatch — yellow 12V plugs and 24V red plugs cannot connect to each other, company officials note.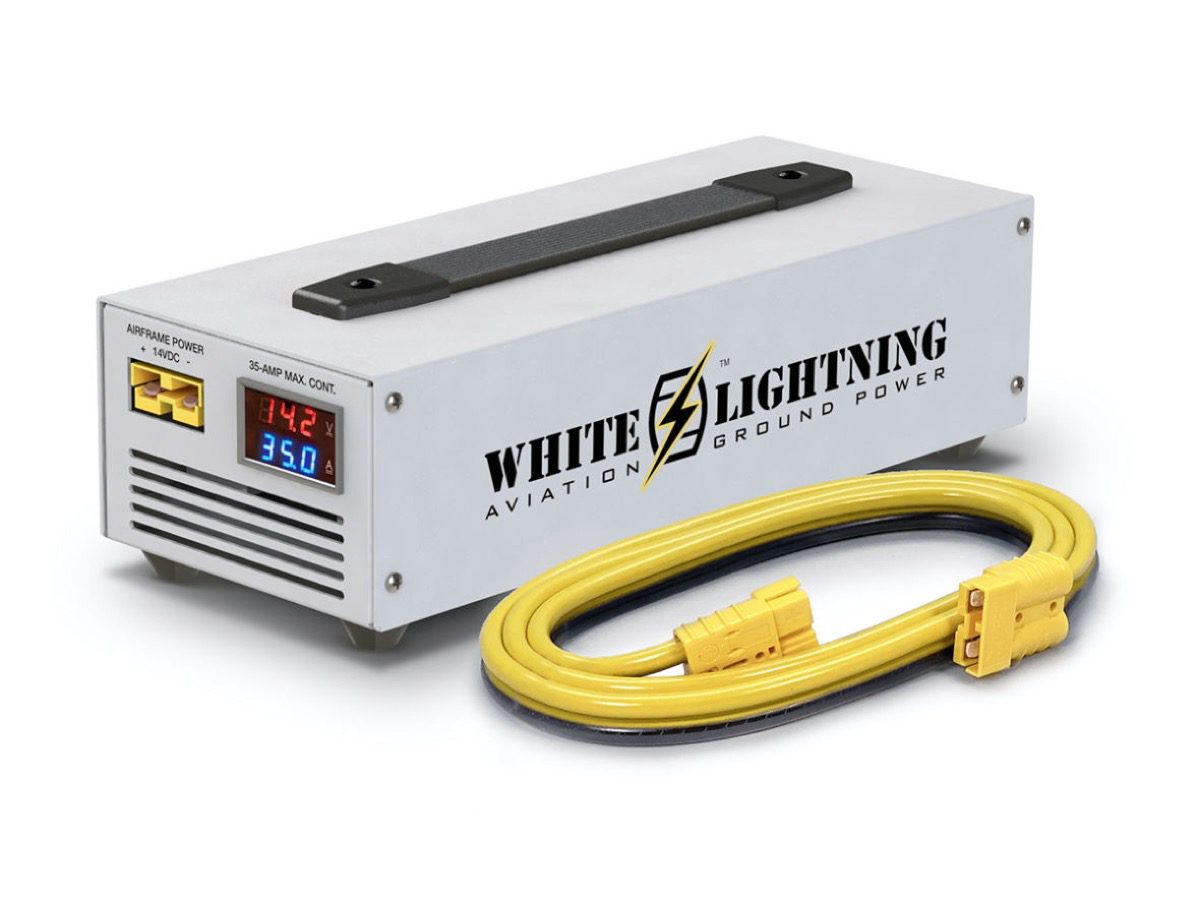 Model M1435-EXP: Tailored to the needs of the E/A-B market for aircraft with 12/14V electrical systems. Includes an Airframe Interface Kit to permanently wire a quick-connect polarized receptacle to the aircraft's battery/electrical bus. Output is fixed at 14.25VDC and can supply up to 35A maximum continuous power. An 8 foot output cable is included. Price: $445.
Model M1435: For 12/14V certified aircraft. Similar to above, but output cable is terminated with standard AN2551 3-pin oval plug, common to most certified aircraft. A round single-pin Piper plug is also available. Price: $495.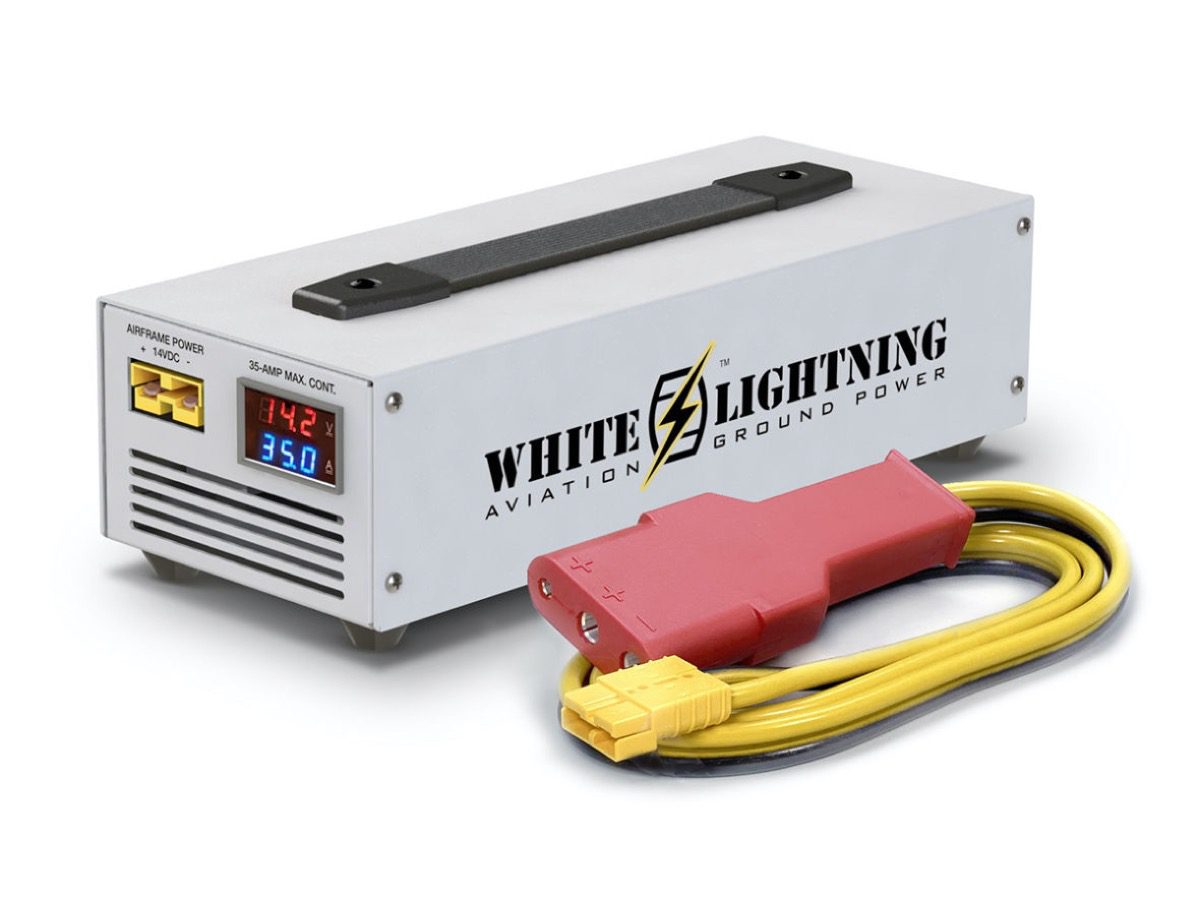 Model M2827: For 24/28V certified aircraft. Output is fixed at 28.5VDC with a maximum continuous output of 27A. Supplied 6 foot output cable terminates with standard AN2551 3-pin oval plug. Price: $595.
Pre-orders are being accepted for early fall delivery at AudioAuthority.com, or through Aircraft Spruce & Specialty, and Sporty's Pilot Shop.