Brian King submitted this photo and note: "This is Brenna, my daughter and glider student pilot, at her first EAA AirVenture Oshkosh in 2021. Brenna is autistic and was a little apprehensive about her trip. The atmosphere and camaraderie soothed her! Now all she wants to know is "when can we go back?" It was a wonderful father daughter trip."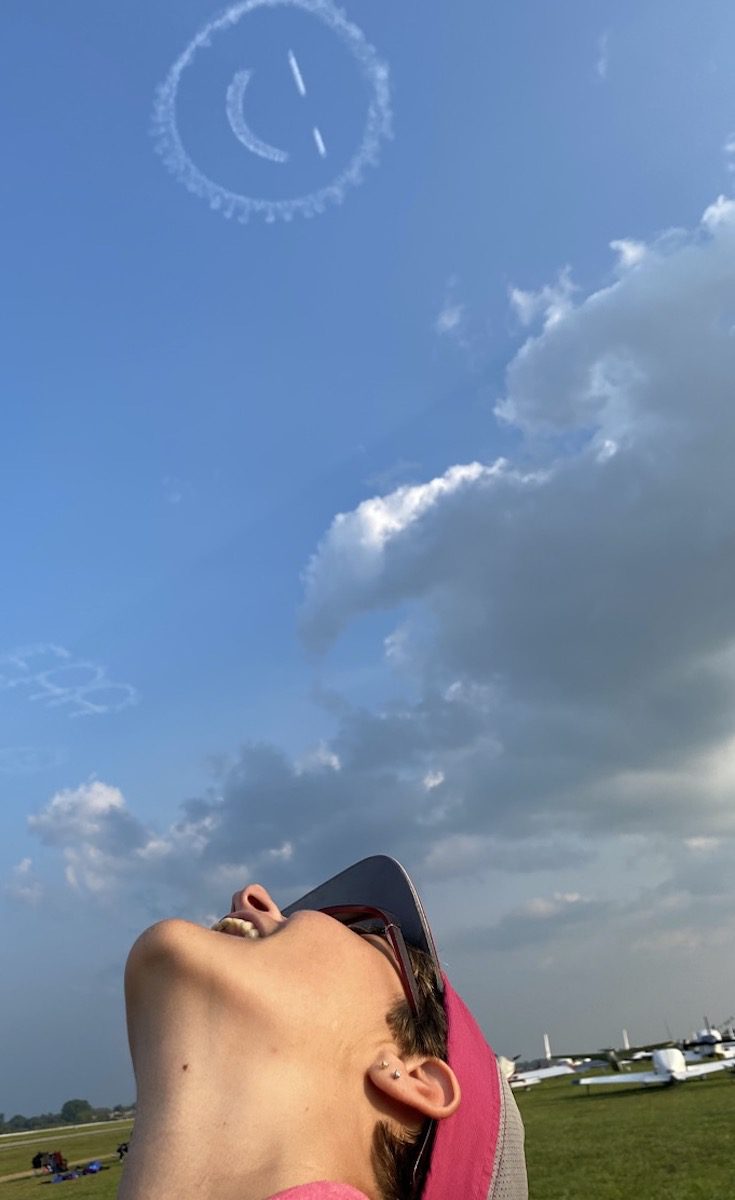 Would you like to have your photo featured as Picture of the Day? You can submit it via this form.
All photos sent in for Picture of the Day are also considered for our new Page 4 photo feature in the print issue of General Aviation News, as well as A Year in Pictures in the December issues.