King Schools has released a new tool for those preparing for an FAA Knowledge Test: The King Flashcard Companion App, a free download from the Apple App Store or Google Play app store.
"Student pilots today have very high expectations for their written test results," said King Schools CEO Barry Knuttila. "They want to score a 100% or close to it. The Flashcard App is just one part of the King study method designed to achieve that high score."
King ground school courses have always included a test-prep question database, he continued. "The Flashcard App provides a new way to review those questions to ensure higher knowledge retention for your test," he said.
"Flashcards will never replace the knowledge and understanding that comes from a quality video ground school, but flashcards sure can help prepare for the way the FAA asks the questions. It's a big boost toward achieving a high score on your FAA exam."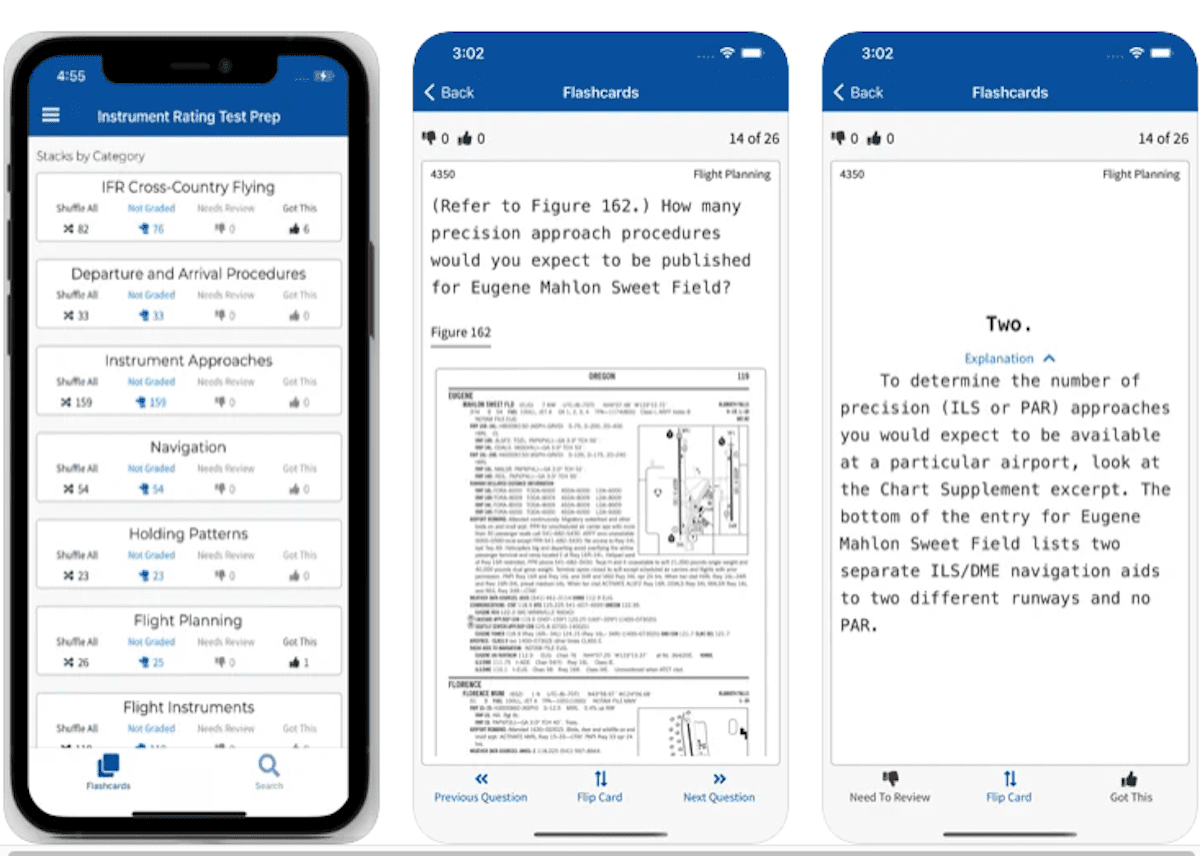 Features include:
Flashcards are downloaded allowing use when off-line.
Search finds cards on any topic.
Cards are marked "Got This" or "Needs Review" to keep track of progress.
Compatible with King Ground School and Test Prep courses for Private, Instrument, Commercial, CFI, CFII, ATP and A&P.
Compatible with iPad, iPhone and Android devices.