"We should pass a law to require every U.S. senator to spend two days at Oshkosh," said Senator Jim Inhofe (R-Oklahoma) in an interview during his 42nd visit to EAA AirVenture Oshkosh 2021, the world's largest fly-in convention and air show.
Although said in jest, Inhofe wishes that his fellow lawmakers could experience AirVenture and see what kind of people are in attendance.
"It's not a bunch of fat cats," added the longtime pilot, who has logged over 11,000 flight hours and currently flies his third RV-8 experimental tandem-seat taildragger.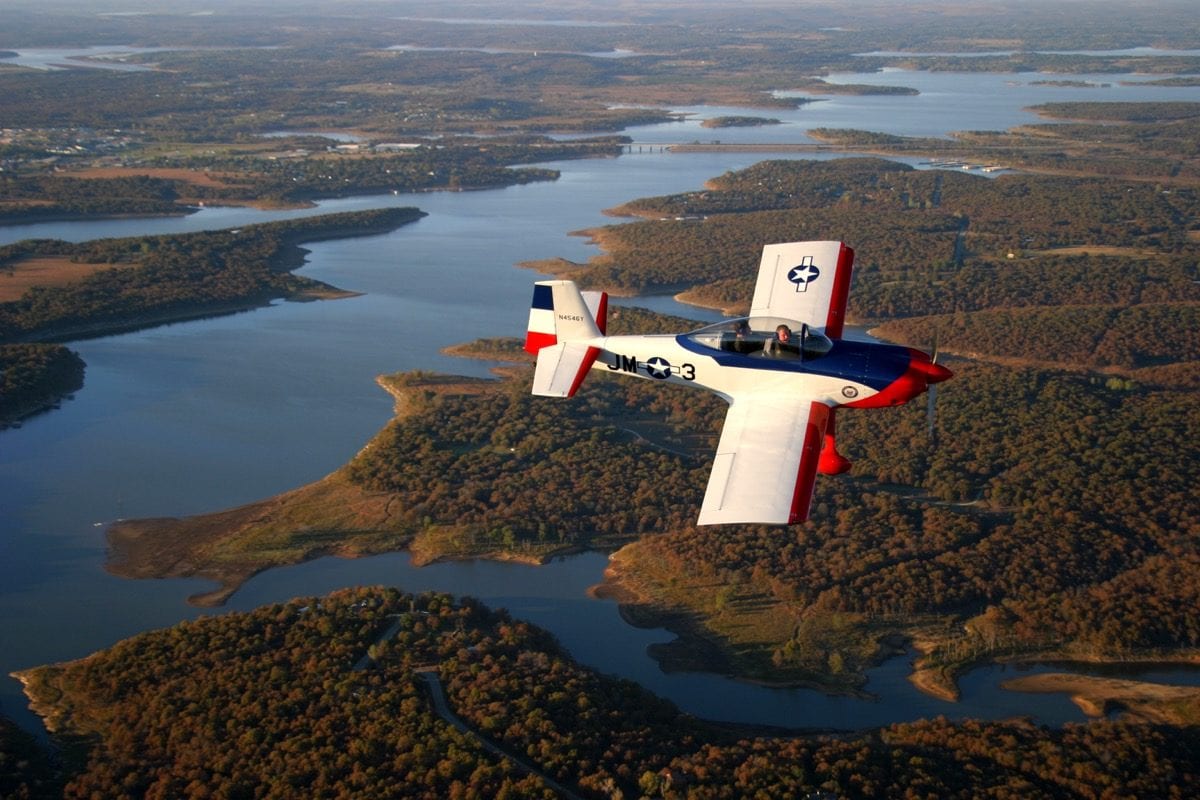 During his most recent re-election campaign, Inhofe, 86, answered his opponent's questions regarding age by saying that when he's too old to fly his RV-8 upside down, he'll be too old to serve in the Senate.
Acknowledged as general aviation's best friend in government, Inhofe still camps in the AirVenture's North 40 aircraft parking area.
"I've slept in the same tent for 20 years," added the veteran lawmaker. "If you're not sleeping in a tent, it's not like being at Oshkosh."
The hot topic for Inhofe at AirVenture this year was the newly-issued ruling by the FAA that prevents owners of Experimental, Primary, and Limited category aircraft from receiving instruction from a CFI in their own aircraft without an exemption or Letter of Deviation Authority (LODA).
Inhofe, along with the leadership of the Experimental Aircraft Association (EAA) and Aircraft Owners and Pilots Association (AOPA), are actively protesting the new rule.
In an effort to reverse the damaging impact of the FAA's recent action, Inhofe and U.S. Representative Sam Graves (R-Missouri), who is also an active GA pilot and a regular at AirVenture, jointly introduced legislation called the Certainty for General Aviation Pilots Act of 2021 (S. 2458 and H.R. 4645).
"The new FAA rule preventing flight instruction in Experimental-category aircraft without a LODA presents a safety issue," Inhofe noted.
He encourages pilots to support the bill by contacting their representatives in Washington.
On a brighter note, Inhofe was celebrating a significant accomplishment at this year's Oshkosh: The fifth anniversary of Third Class Medical Reform, commonly called BasicMed, which eased the medical certification process. More than 66,000 pilots, including Inhofe, currently fly under BasicMed.
"This key provision of my Pilot's Bill of Rights 2 has been a huge win for the aviation community," said Inhofe, who added that "we also continue to work with countries like Canada to accept pilots flying under BasicMed, as Mexico and the Bahamas have."
The list of Inhofe's other legislation related to general aviation is a long one:
Volunteer Pilot Protection Act: Provides liability protection for volunteer pilots when flying for public benefit, including medical transport, disaster relief, humanitarian assistance, and other similar charitable missions.
Securing and Revitalizing Aviation (SARA) Act: Authorized a pilot education program focusing on competitive grants to enable high schools to offer ground school courses. Other provisions included making it easier to find a Designated Pilot Examiner (DPE) and directed the FAA to provide air traffic services at no cost for events like AirVenture.
The Aviation Maintenance Workforce Development Pilot Program Bill: Authorized a workforce development program to address the severe shortage of licensed aircraft mechanics.
The Modernize Training at Aviation Maintenance Technician Schools Bill: Directed the FAA to modernize the mandatory curriculum for aviation maintenance technician schools for the first time since the 1960s.
Inhofe's legislation related to aviation that has been introduced but not yet enacted includes:
The Plane Act: Would ensure that tax receipts from all aviation fuel sources are deposited in the Airport and Airway Trust Fund, which supports aviation infrastructure and designates qualified GA airports as "Disaster Relief Airports" so that they will have the facilities needed when a disaster occurs.
The National Center for the Advancement of Aviation (NCAA): If created, it would promote the development and sustainability of the civil and military aviation workforce through youth aviation programs.
The Hangars Act: Would fund $1 billion in hangar improvements at general aviation airports across the country to address the growing hangar shortages and support economic development in rural communities.
Inhofe also played a key role in defeating ATC privatization several years ago. As he said at the time, "privatization of our nation's airspace would have effectively taken the freedom to fly away from general aviation pilots."