Beringer-Aero has released its SensAir app, which allows you to check your airplane's tire pressure on your smartphone. The app also tells you the tire's internal temperature.
"Checking your tire's pressure is no longer inconvenient, regardless where you are parked or where the valve is in relation to terrain or your wheel pants," said company founder Gilbert Beringer. "Using technology similar to automotive TPMS systems, we have developed a balanced, lightweight module that can fit into any Beringer wheel and communicate with your smartphone. Why take up panel space for a checklist item?"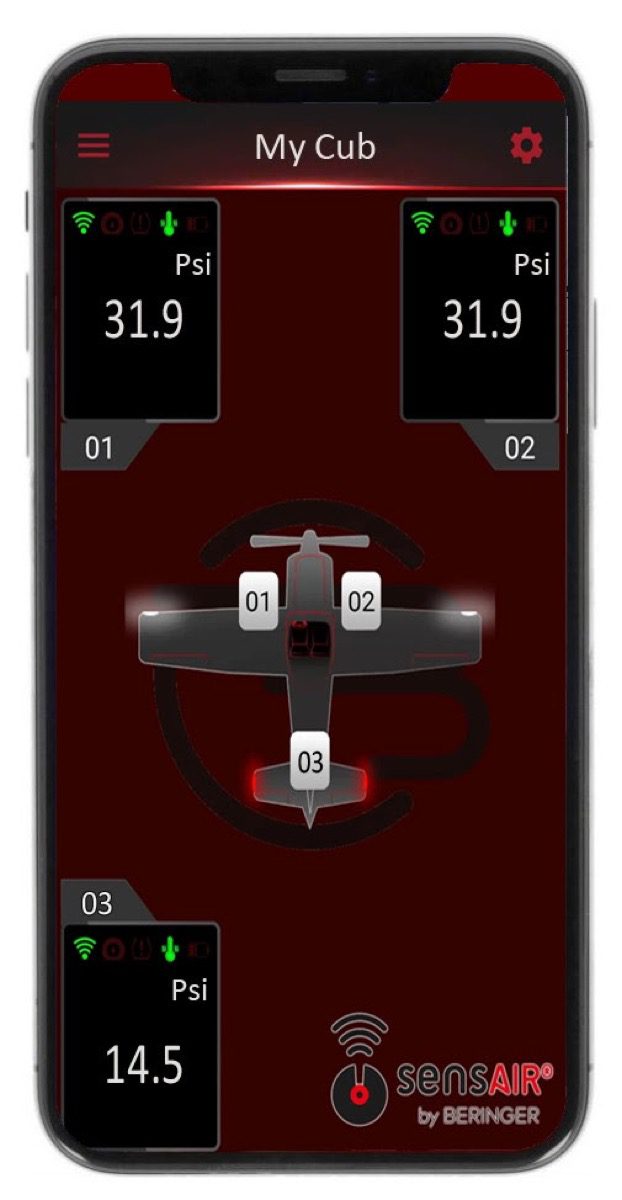 Installation is quick: Split your modular Beringer wheel and slip the band on. Batteries last for two to three years, according to company officials, who note you can change the batteries when you change tires.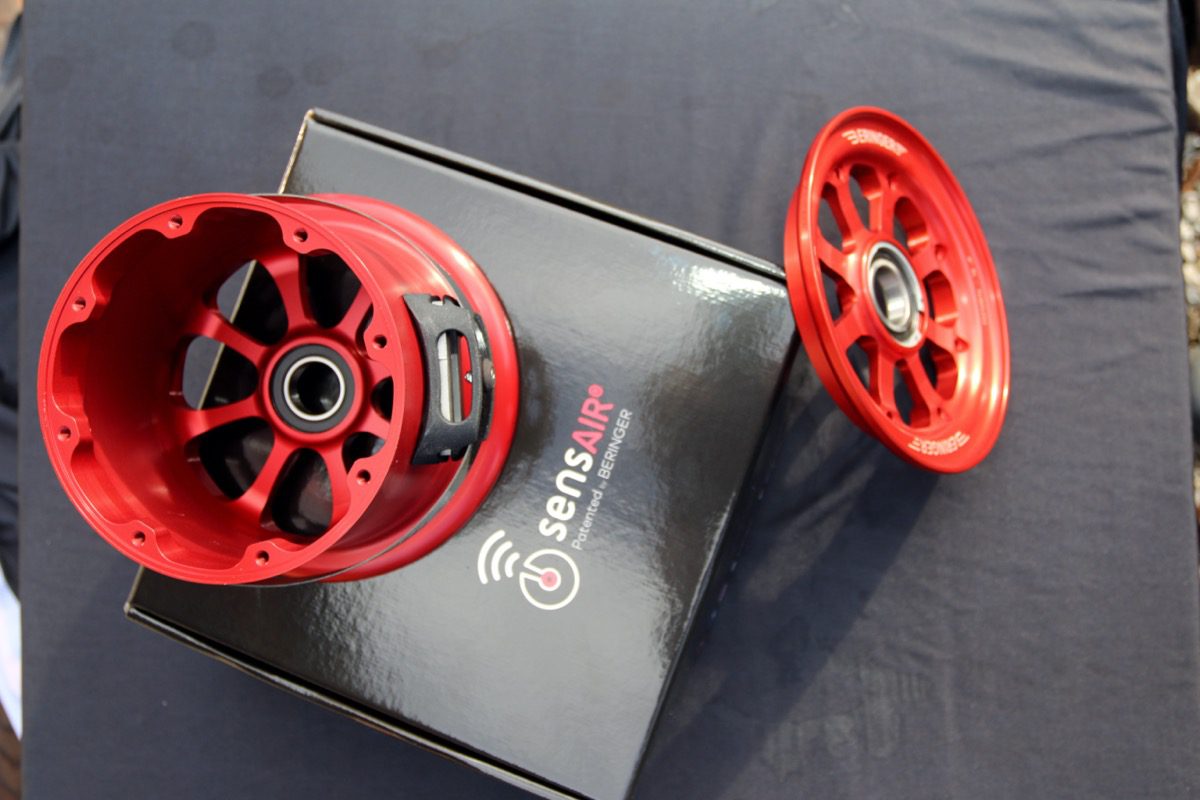 The sensors are for all Light-Sport Aircraft and Experimental aircraft, with STCs pending.
The assembly for one wheel, including batteries, weighs 3.3 ounces. Available to fit all Beringer 4 inch, 5 inch, 6 inch, and 8 inch wheels. Price per wheel: $403.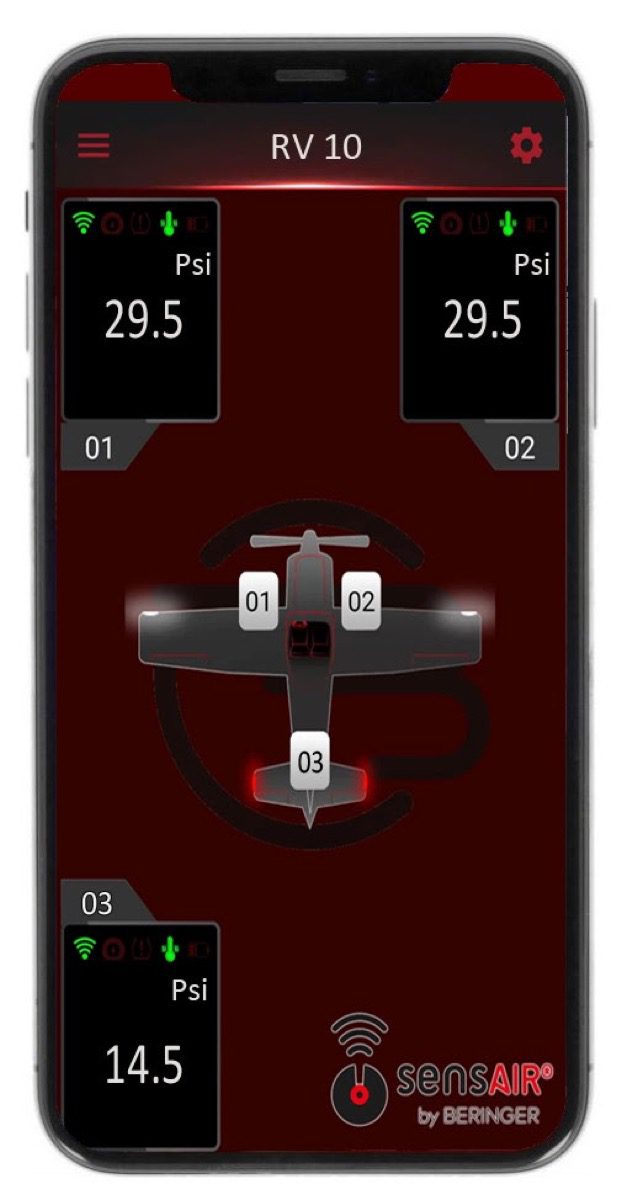 Find out more at Beringer-Aero.com or call 864-214-4274.