Okay, I said it, I'm not current.
My last logbook entry as Pilot in Command dates to June 26, 2020. I logged 1.4 hours in a Piper J-3 Cub that a good friend lets me fly. It was a Friday afternoon and traffic at Pierce County Airport-Thun Field (KPLU) in Washington was busy. I flew solo because it was the first time I had flown in nearly a year.
The entry before was Aug. 20, 2019. My daughter, Savannah, and I went up for a flight in the Cub before she left for her senior year at Whitman College. We cruised around the area, windows open. It was a warm summer day. I demonstrated a couple of power on stalls. Savannah enjoyed the experience.
Back at KPLU, I found us a bit high on final so I added left aileron and right rudder to slip the Cub downward. At that moment, the left rear window decided it had worked long enough and departed its frame. A large chunk of the plexiglass fell away, while a larger chunk blew in, around the back of my head, and lodged itself between the front seat and the right rudder pedal being held up by my right leg. Savannah grabbed it and tried to remove it. I told her to stop. I quickly tested the flight controls. I had full control of the airplane and I feared the rather sharp-looking edges might cut something important in my leg.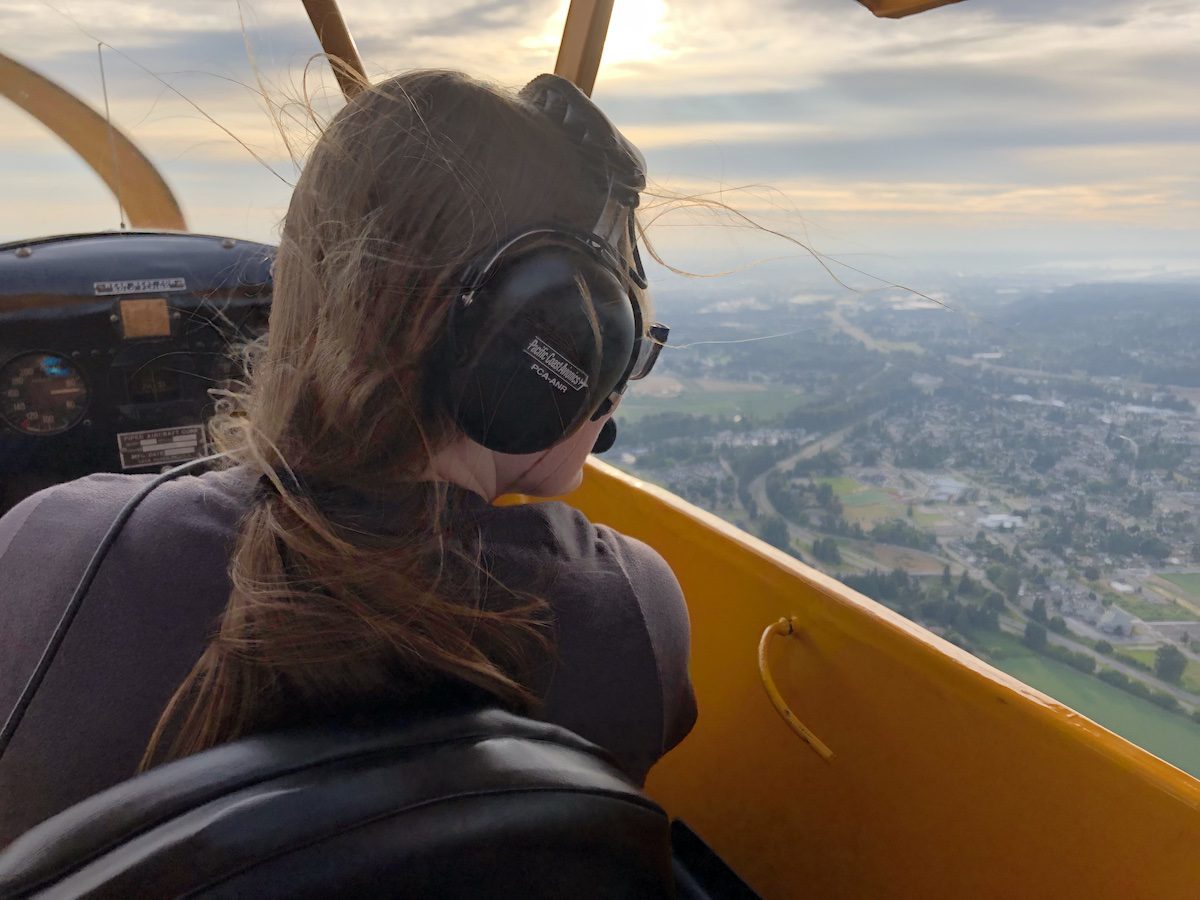 We landed safely and taxied to the hangar. Both Savannah and I were unharmed by the experience. Thankfully. Aside from the missing bit of plexiglass, I found no damage on the Cub either. Icing on the cake. I ordered a new left rear window from Univair and worked with the owner of the Cub, Jeff, to install it a few weeks later.
While flipping through my logbook while writing this column I'm reminded that I have flown far too little in the past few years.
On Sept. 27, 2002, I logged 2.7 hours in our Cessna 205, but included few details beyond the time. My next logbook entry wouldn't be until Feb. 9, 2013.
I hadn't decided to stop flying. It just happened.
Our oldest daughter, Savannah had just turned three, and Brenna was not yet two. Jack was still nearly three years in the future. I was operating General Aviation News full-time. Mom and Dad had retired. Life was full and fun. (It still is.)
When I've retold that bit of life to fellow pilots, they nod in understanding. Life has way of inserting itself — even for a guy who owns an aviation newspaper.
In 2019 I logged 11.1 hours, including the plexiglass flight. In 2020, just one flight, described above.
So what's going on?
Well, I know I'm not scared. The idea of hopping in the Cub, especially with some of the beautiful days we've been enjoying this summer in the Pacific Northwest, is appealing.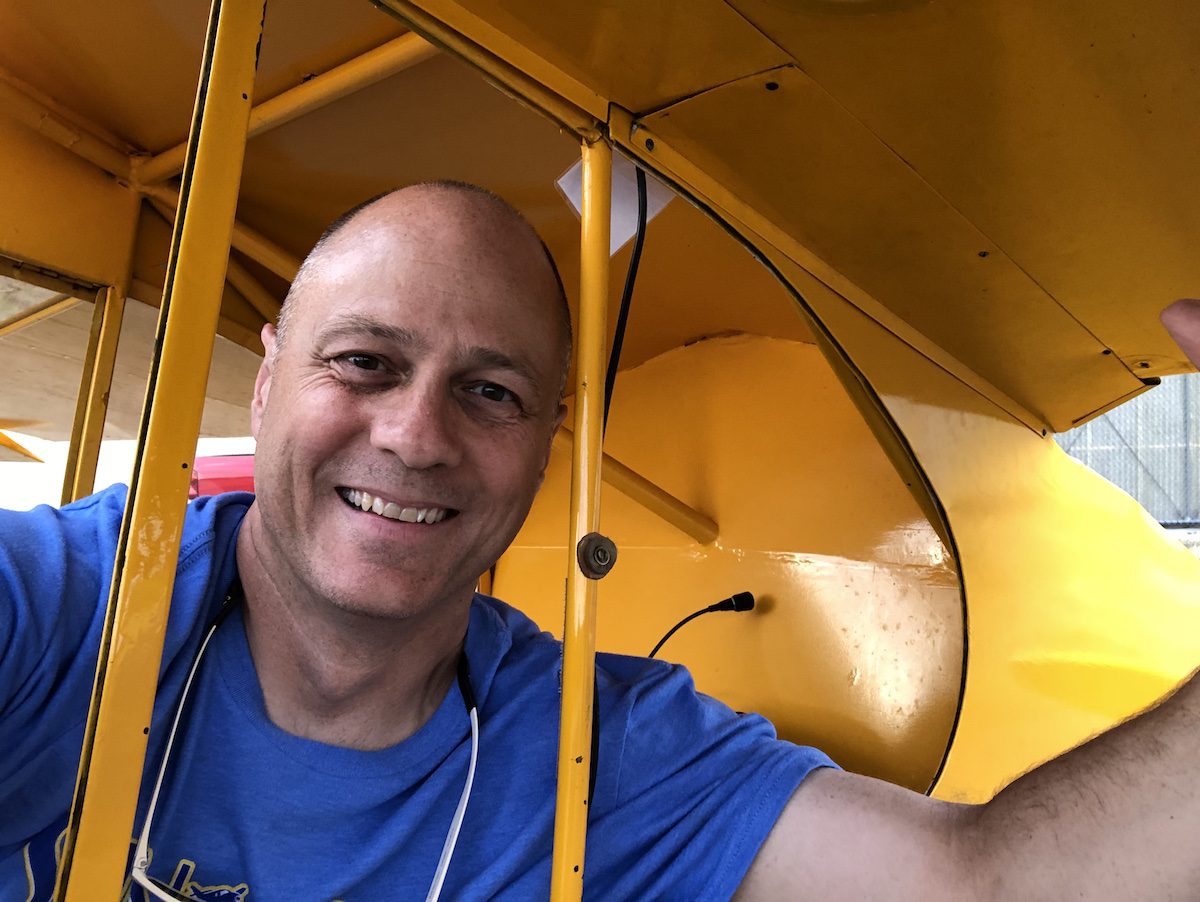 It is something else. My Mom. I've written about her before. She co-published General Aviation News with my Dad for 30 years. Today, I often have to work to help her remember General Aviation News. Some days the memory comes relatively easy. Other days, not so much.
Okay, but what does that have to do with flying?
Simply put, I don't want to put my wife in the position of having to singlehandedly manage my Mom's affairs. Deb, that's my wife, loves my Mom. We work together to make Mom's life as good as possible. I have no doubt — she's said as much — that she would carry on if anything happens to me.
And yes, I know I could slip and fall while getting out of the shower…game over.
But as John and Martha King have repeatedly taught, flying is about risk management. And the thought of flying PIC at this point in life is hard to articulate.
I've looked at the FAA's I'M SAFE checklist. I'm not ill. I'm not on any medication. Stress is well managed, even factoring in Mom. Alcohol isn't an issue. Neither is fatigue. Maybe it's emotion. Just the picture in my mind of Deb being forced to handle Mom, General Aviation News, The Suburban Times (our little community news and information website), and the remaining journey for our kids into adulthood gives me pause.
I have no doubt she could do it. She's an incredibly smart woman with compassion that knows no bounds. But I have no desire — if I can help it — to test her mettle.
So, I'm not sure what I'm calling this period of time. An unscheduled break? A weather delay? AOG? Safety Standdown? Or something else entirely.
And for the record, I'm happy to hop along with someone else who is current in their abilities to fly. This, whatever I'm calling it, applies to me alone.
I'm still as passionate and positive about flying as ever. But I'm experiencing that passion from the ground. Unless someone wants to take me for a ride.
Who knows, maybe a switch will flip inside me tomorrow and I'll find the desire to head back to the airport and get current. And maybe, just maybe, that switch will also include the desire and drive to stay current. Then again, maybe it won't happen. I don't know.
Today, I'm not current. Tomorrow? Who knows?