Oklahoma State University has launched a new institute aimed at supporting the growth of the aerospace industry in Oklahoma and beyond.
The Oklahoma Aerospace Institute for Research and Education (OAIRE) will bring the state's "aerospace innovation economy" together under one umbrella, according to university officials. OAIRE will support partnerships between university, commercial, military, and government agencies, generating high-tech jobs and cutting-edge research to the state.
The institute's scope includes K-12 outreach programs focused on STEM, building the Oklahoma aerospace workforce pipeline, and promoting community involvement.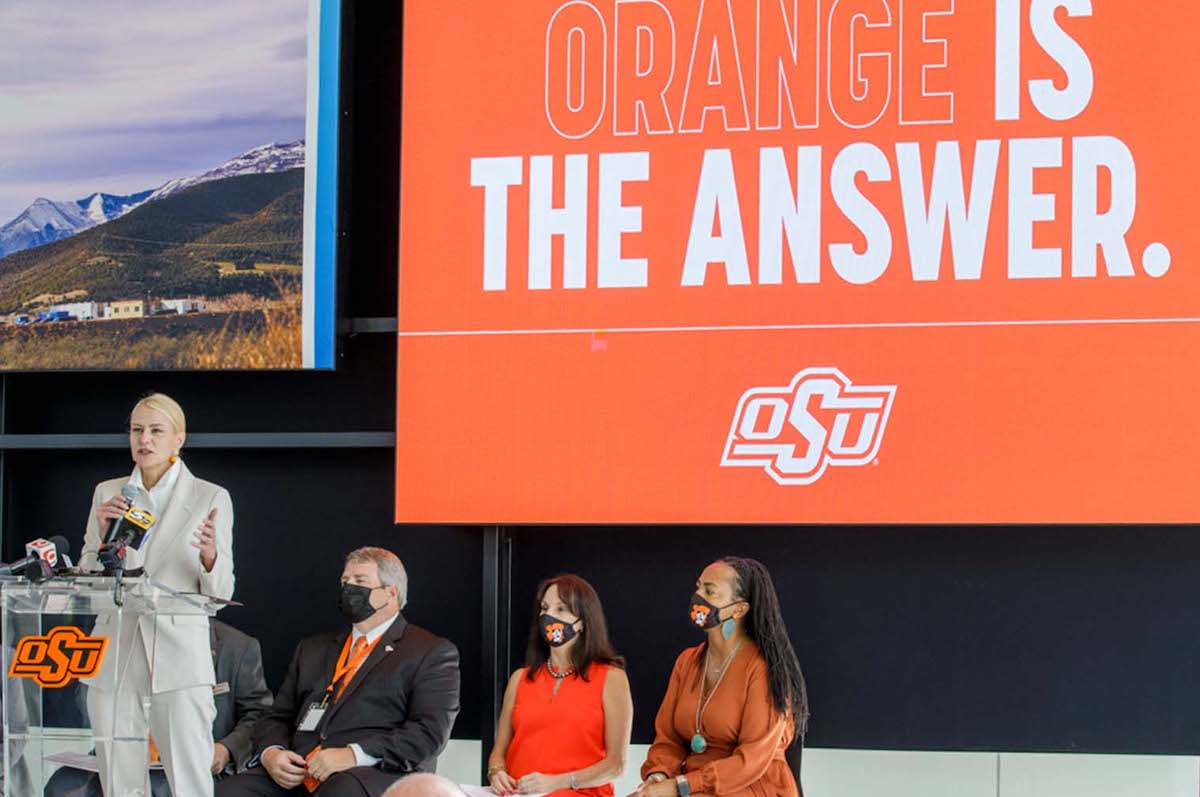 Due to industry demand, aviation is one of the fastest-growing programs in OSU's College of Education and Human Sciences. OAIRE will expand aerospace research and course offerings in Oklahoma City and in Tulsa. This will give students greater access to OSU's undergraduate and graduate programs, which will be tailored to meet the needs of the aerospace sector in the surrounding area, according to university officials. Professionals seeking aerospace-related degrees can take aerospace or systems engineering courses in Oklahoma City, Tulsa, or Stillwater.
With the largest and oldest aerospace engineering program in the state, OSU conducts research with the FAA, Air Force, Navy, Army, and Special Operations Command. OSU faculty members conduct research with industry partners such as Boeing, Pratt and Whitney, Kratos, Skydweller, Zivco, Frontier Electronics Corp., Vigilant Aerospace Systems, Toyota, and many others.
According to Paul Tikalsky, dean of OSU's College of Engineering, Architecture and Technology, OSU will have more than $80 million under contract this year related to aerospace and aerospace education.
Numbers and Fast Facts
OSU has worked on projects for NASA for more than 50 years.
70% of the state's aerospace engineering degrees are from OSU.
500-plus students are enrolled and 80-plus graduate annually from OSU's aerospace engineering program.
$5.2 million has gone into the NASA WINDMAP University Leadership Initiative team led by OSU to develop weather monitoring and forecasting for advanced air mobility.
$16.7 million in research has been done by OAIRE engineering faculty in the past three years.
$33.8 million in ongoing aerospace engineering related research awards and more than $4.8 million in aviation research and education related awards have gone to OAIRE faculty.
OSU has a special agreement with PSA Airlines, which gives students a direct path to American Airlines through the PSA Cadet Program.
11,600 square feet is the space available in the new Ray and Linda Booker OSU Flight Center. It includes spaces for individual flight debriefings, offices, student common areas, dispatch and more.
OSU is home to the historic and nationally recognized Flying Aggies, a student flying club founded in 1948 by former World War II pilot Hoyt Walkup.