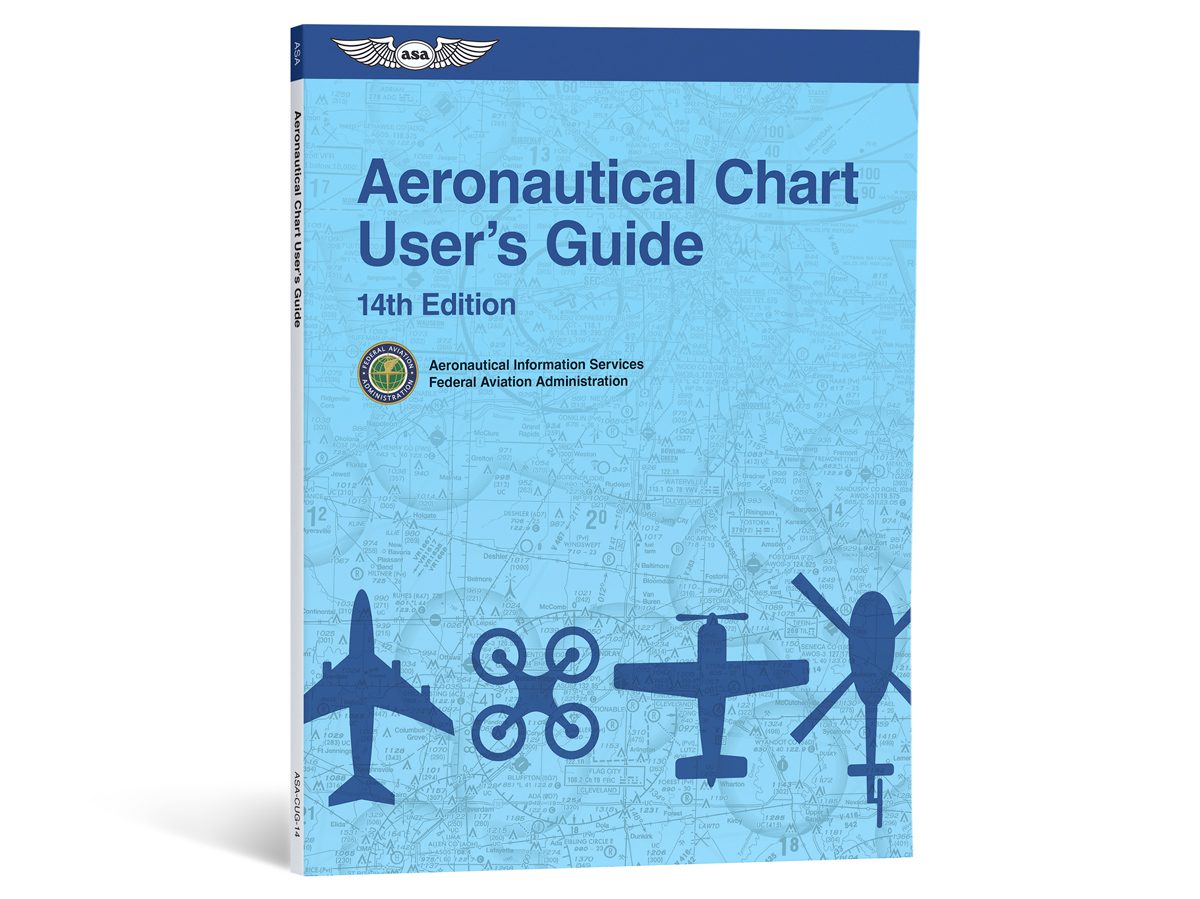 Now available from Aviation Supplies & Academics is the 14th edition of the FAA Aeronautical Chart User's Guide.
The FAA publishes aeronautical charts for each stage of visual (VFR) and instrument (IFR) flight, including training, planning, departure, en route (low and high altitude), approach, and taxiing.
Produced by the FAA's Aeronautical Information Services branch, the Aeronautical Chart User's Guide explains all the symbology for FAA sectional, terminal area, flyway planning, helicopter route, en route low- and high-altitude, and oceanic route charts, as well as standard terminal arrival routes, standard instrument departures, and instrument approach procedures.
It also includes chart legends, airspace classification tables, and is illustrated throughout with full-color graphics.
The softcover book is $16.95, while the eBook is $11.95. You can get both in a bundle for $21.95.