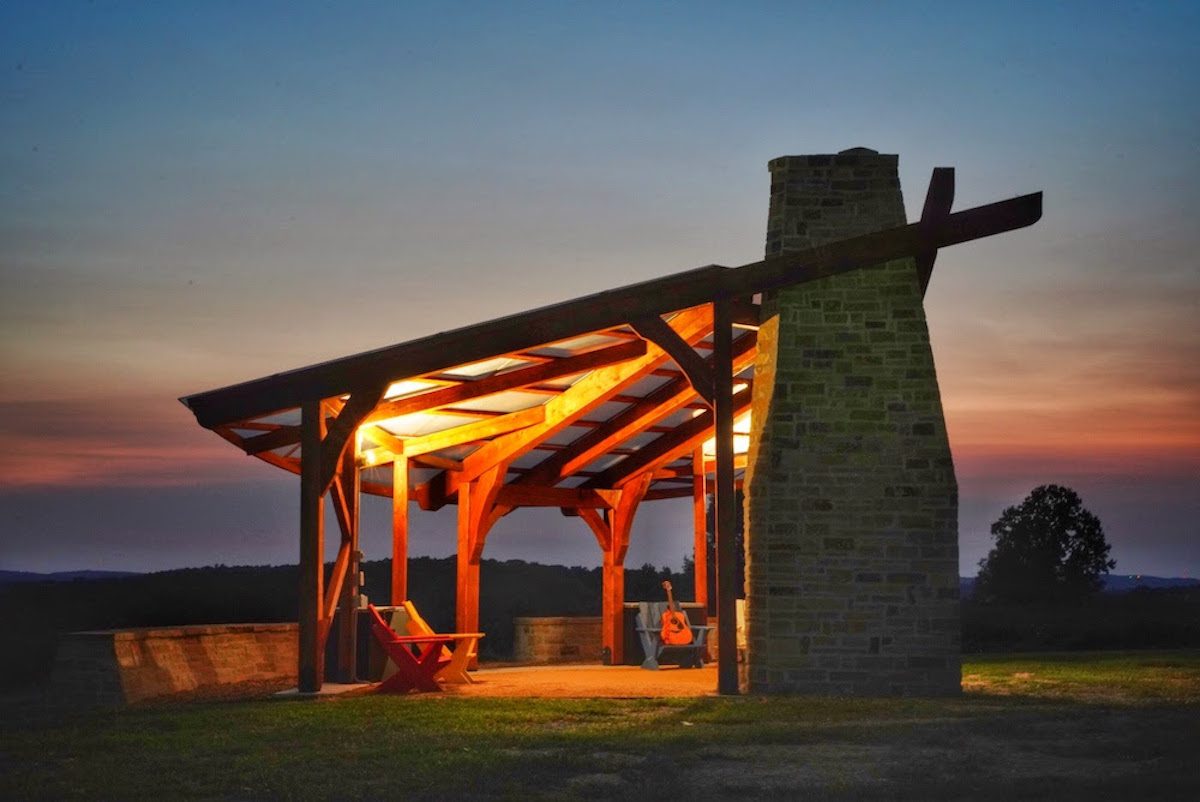 The pilot pavilion that began to take shape in spring of this year is now officially complete at Trigger Gap Airport (17A) in Arkansas.
The raising of the open-air timber and stone pavilion was truly a team effort, according to officials with the Recreational Aviation Foundation (RAF).
Volunteers came from 12 states, representing the RAF, Tailwind Aviation Foundation, and local Fly Oz friends, most of whom are also RAF members, said RAF Arkansas Liaison Dave Powell said.
"Many generous donors also pitched in by providing the necessary finances for this project," he added.
"When the swarm of volunteers leave, 95% of the work has been done. It's that final 5% that is left for the remaining few," RAF Arkansas Liaison Harper Goodwin observed. "There were many standouts among the 'Let's get this thing finished' crew."
Multiple volunteers showed up in in late summer to tackle the tasks that needed to be done, including climbing all over the roof to install panels, RAF officials.
"The RAF and the folks in Arkansas have been working on this partnership for a very long time," noted RAF Chairman John McKenna, who flew in to help at the pavilion-raising work party in May. "The pavilion is simply the culmination of the tireless efforts by all who have joined in that effort."