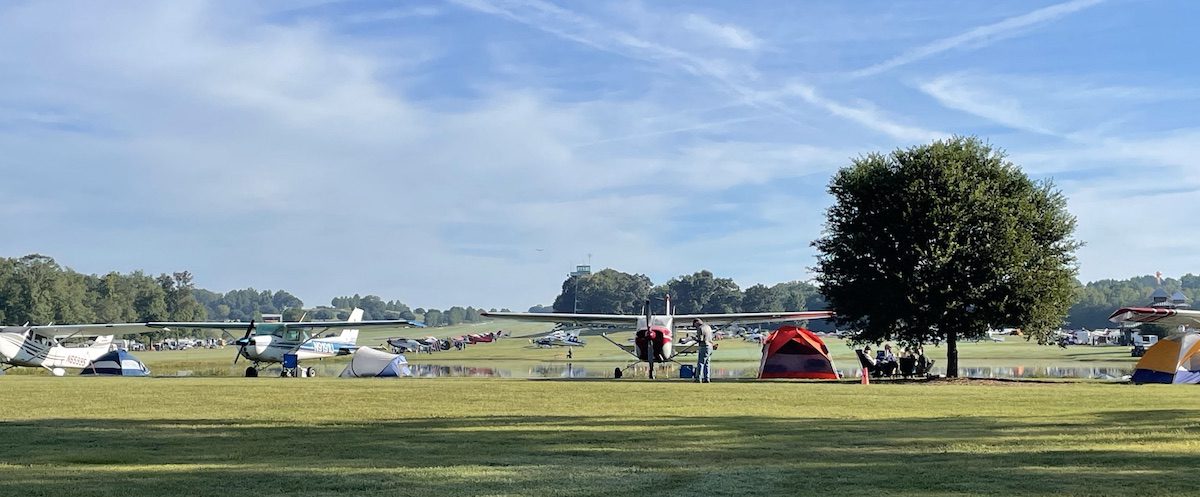 The weather was perfect for the 14th annual Triple Tree Fly-In at the Triple Tree Aerodrome (SC00) near Woodruff, South Carolina.
The volunteer FAA air traffic controllers reported 1,349 aircraft operations. Estimates of 600 to 800 aircraft flew in from Sept. 20-26, 2021, for food, fun, and fellowship at this towered grass strip.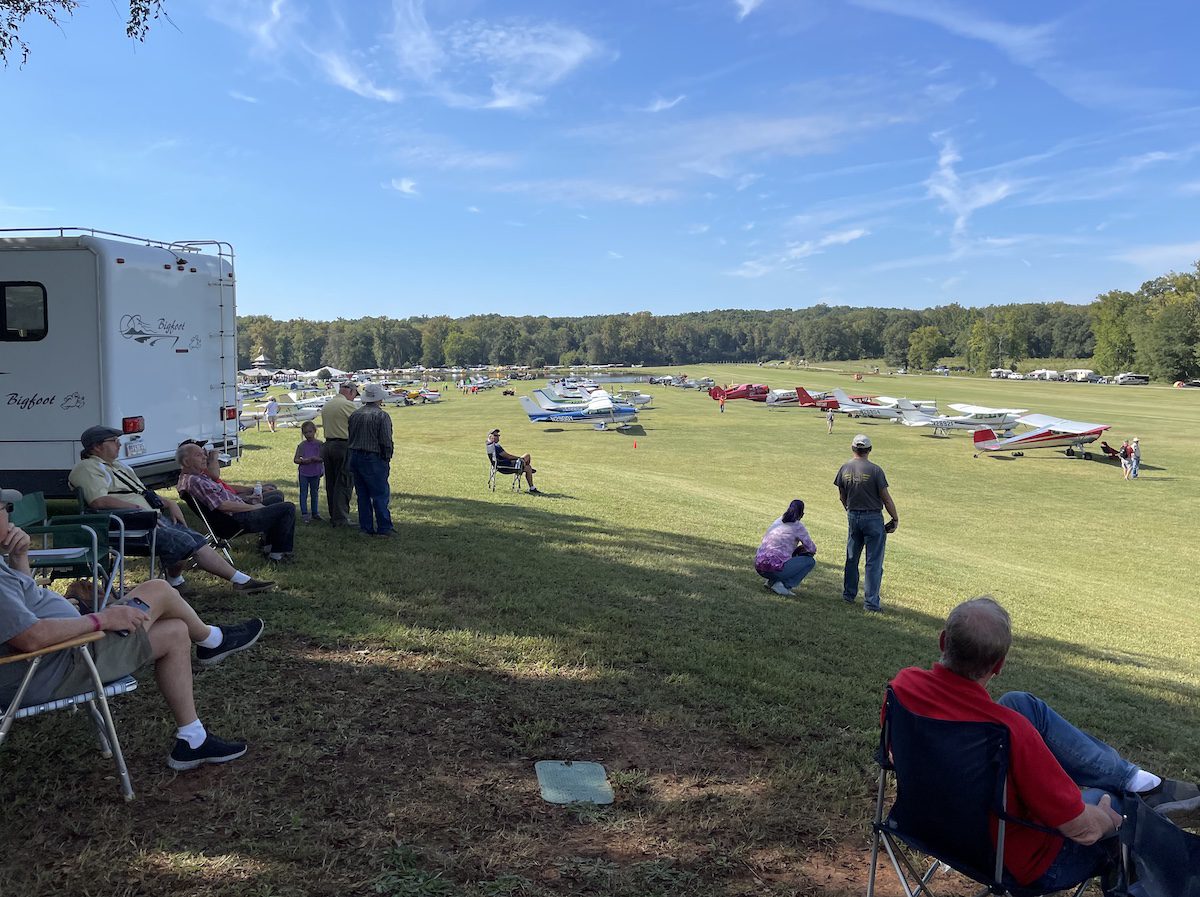 When asked how he measures the success of the fly-in, Executive Director Robb Williams said, "By the number of happy people who say they can't wait to come back. By the people who tell us this is where they come to meet their friends every year. We have a lot of repeat visitors. People put Triple Tree in their wills, so it keeps going."
Fueled By Volunteers
Volunteers have added 32 new premium campsites with access to water and electric hookups, making 100 total available. This year they moved 30,000 cubic yards of dirt to build up an area for another building to be called the Flight Deck between the great hangar and the Robert Shaw Education Center.
After severe flooding of the Enoree River at the lower elevation of the grounds in February 2020, volunteers trucked in 80 loads of rock to redirect water and prevent erosion. They also built up a berm along the river and planted willow trees.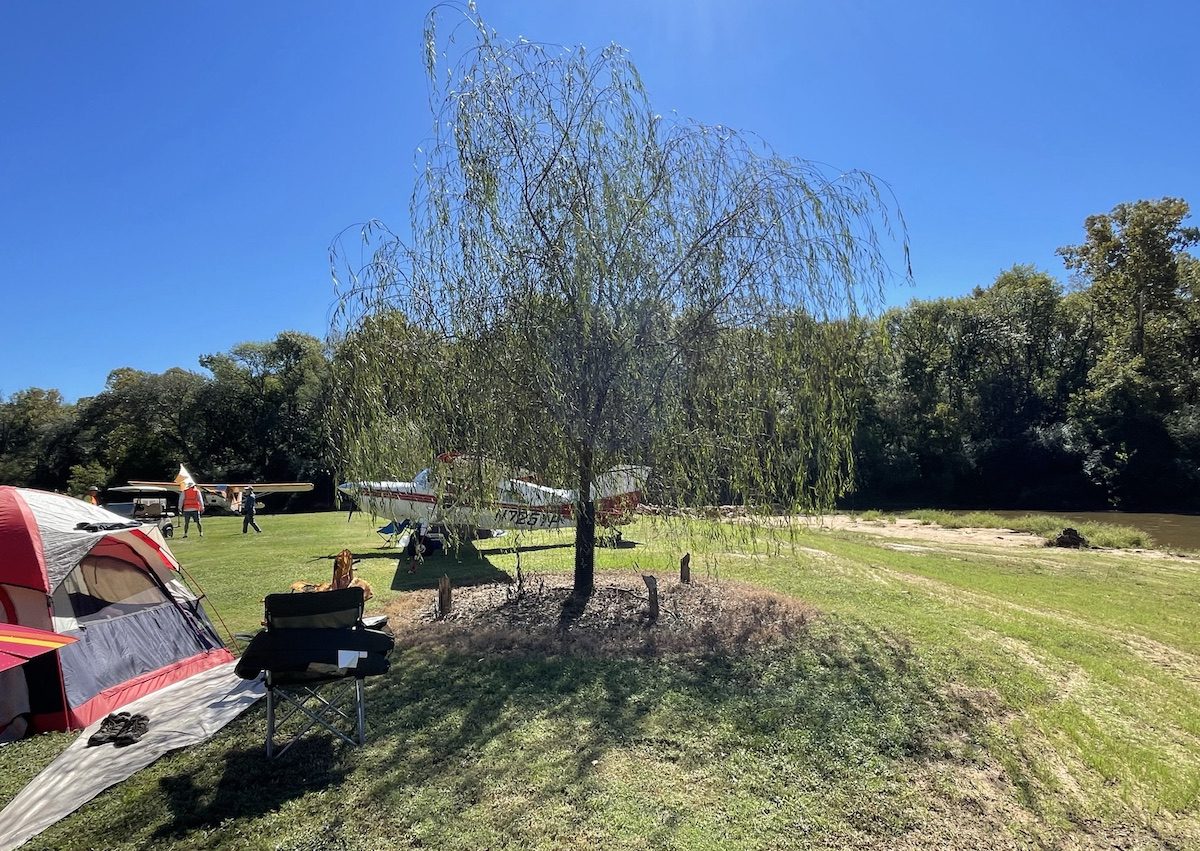 Volunteers gave 2,500 hours toward these repairs. Even Triple Tree founder Pat Hartness volunteers to mow the airstrip or shuck corn as the need arises.
Though there are portable toilets in remote camp areas, the main bathrooms feature granite countertops, hair dryers, shower facilities, and separate buildings for men and women.
People come to the many events at Triple Tree for hangar talk, fishing, camping, and meeting other aviation enthusiasts. There have been a few weddings held on-site, with another one coming up.
With three lakes, a river, six miles of walking trails, and 400 acres for RV camping and tent camping, many families participate. The serious anglers use the upper lake.
An Emphasis on Education
Williams said he's grateful people came out for events this year because they had zero events in 2020, and they need revenue for their aviation-centered education projects.
"We draw in middle-school kids to learn about RCs and aviation in general," Williams said. "The ones who get engaged with aviation then learn about general aviation. Through community service and scholarships, they can go on to work on planes and fly them."
During the pandemic, he kept kids on track with an online ground school.
In 2021, Triple Tree awarded $2,500 scholarships to Conner Thacker, Gabriel Turner, and Brian Williams.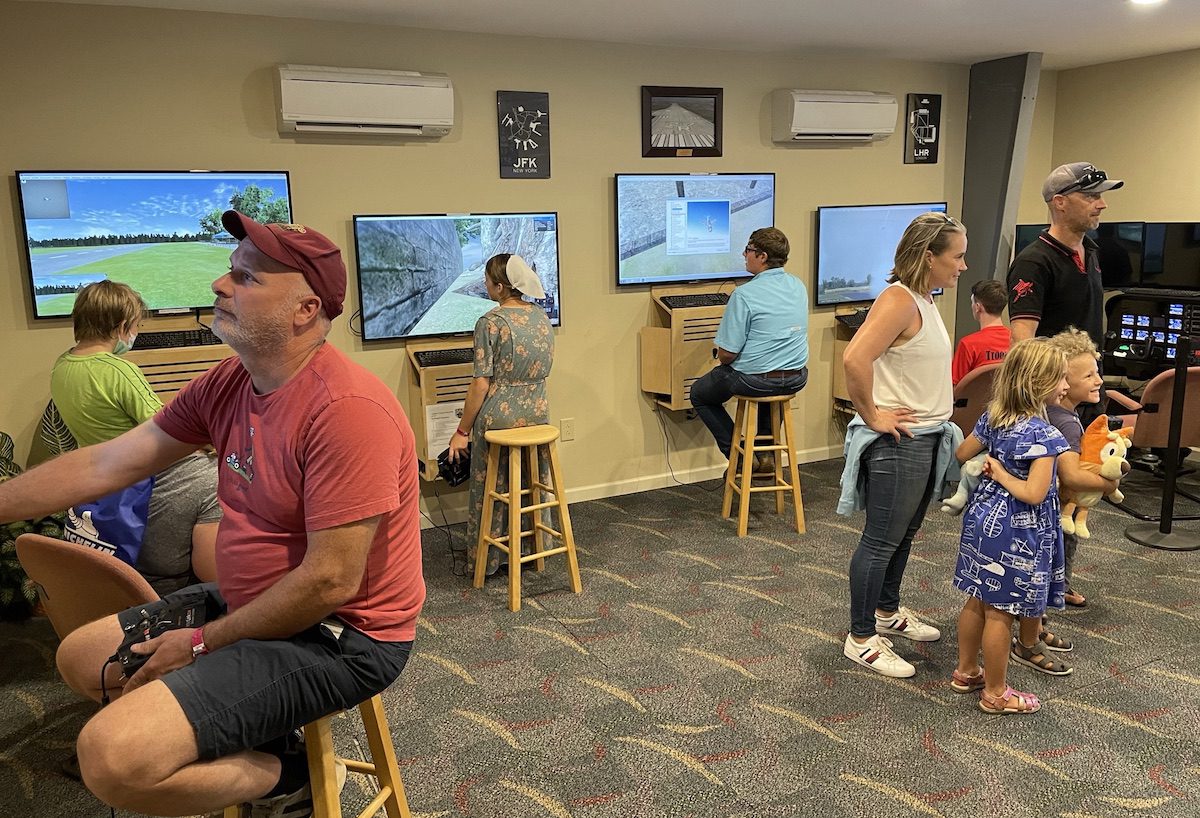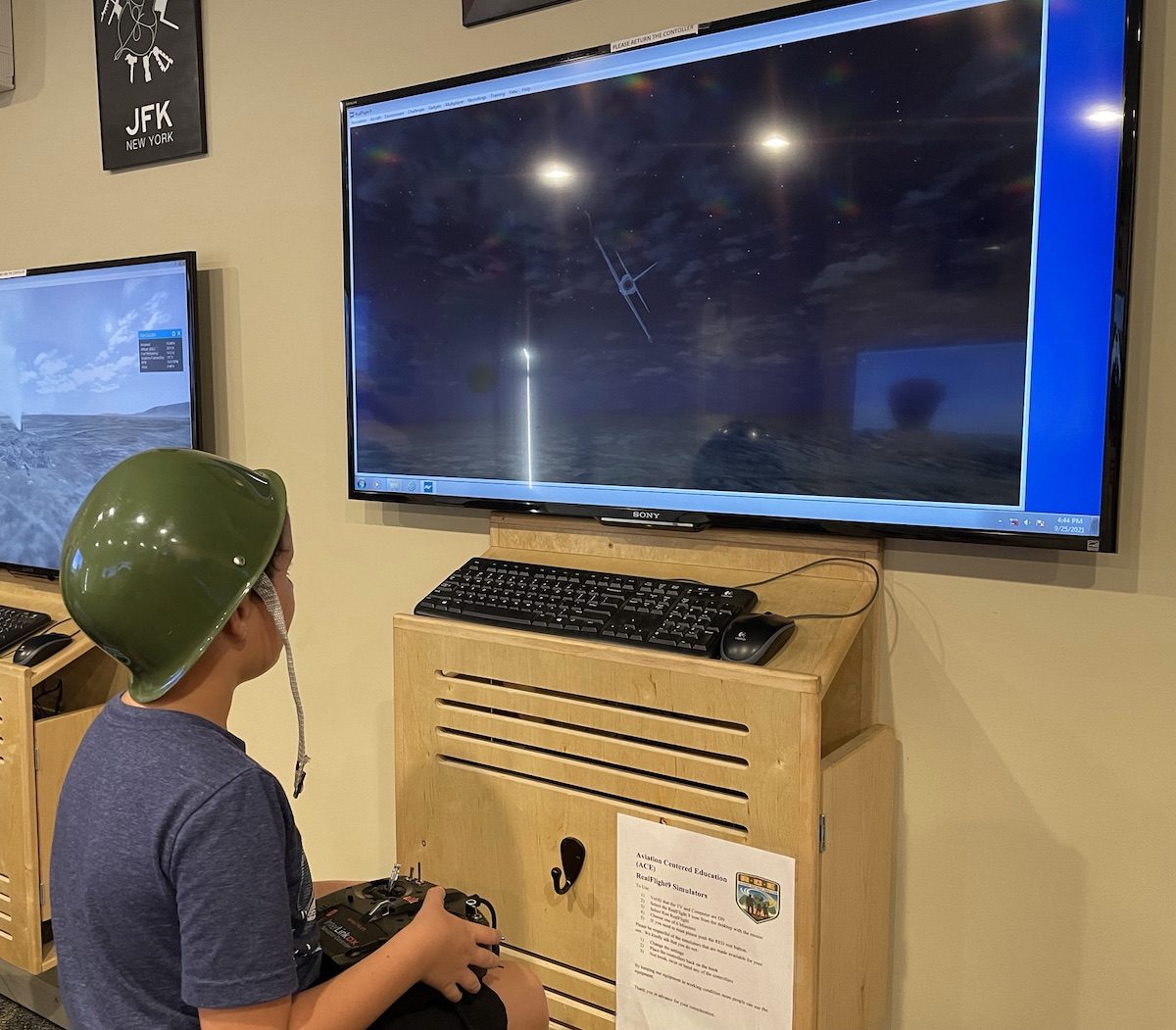 Triple Tree also hosts teacher development in South Carolina on STEM lessons to use in classrooms.
Next summer, Triple Tree will conduct a three-day aviation experience for students ages 15-18, including ground school, radio-control flying, STEM activities, basic aircraft restoration skills, and flights in a Triple Tree aircraft.
"We set up students for success," he said. "The students also learn life skills like decision-making, discipline, and planning."
Williams mentioned Ben Templeton as a success story. Templeton received a Triple Tree scholarship in 2020 and completed a 48-state journey this summer in Triple Tree's Piper Cub.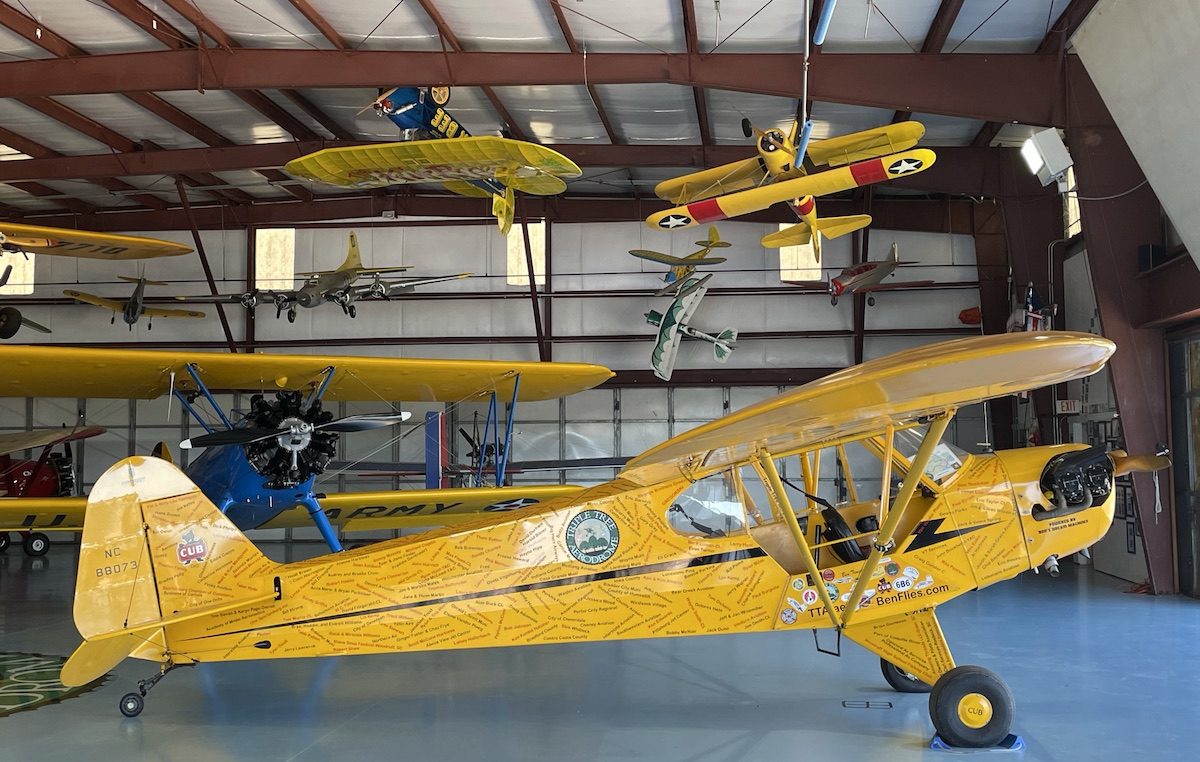 Fly-In Fun
During the fly-in, seminars were conducted in the hangar, the education building, and the maintenance hangar where participants could earn FAA WINGS credit and learn from specialists about important topics. Ben Templeton gave a presentation on his journey and answered questions.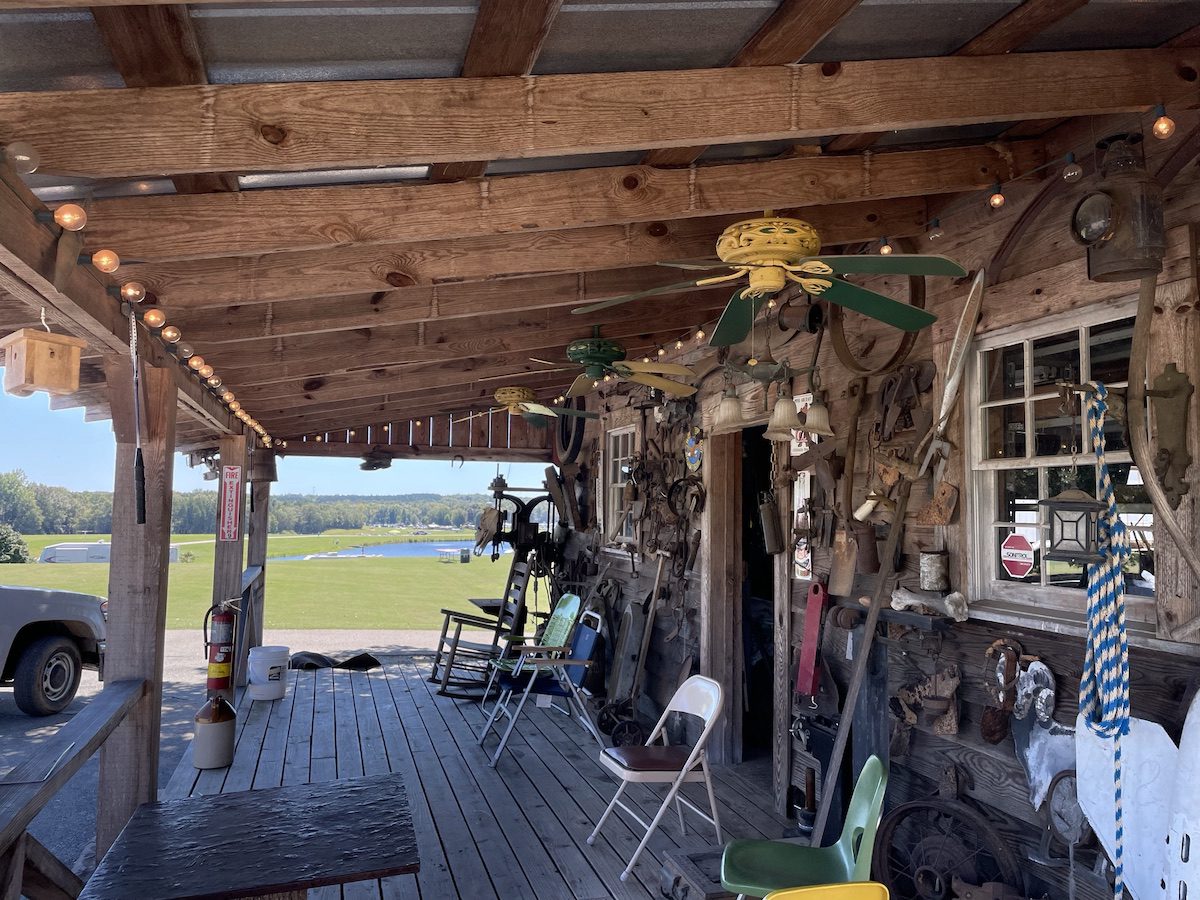 On Saturday, experts answered questions and gave demonstrations at 10 stations on riveting, fabric covering, avionics, diagnosing engine problems, and more.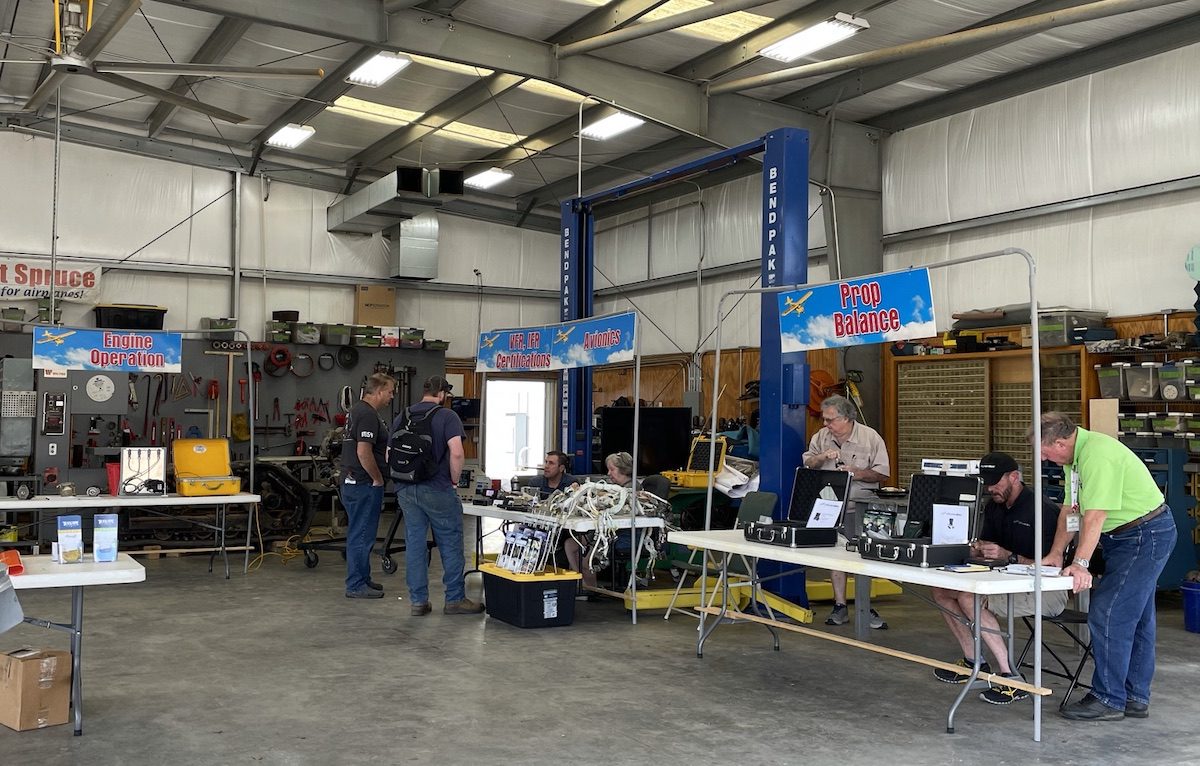 Each night featured dinner at the upper hangar. The Thursday night steak night is always popular because people cook their own steaks on a 40-cubic-foot grill.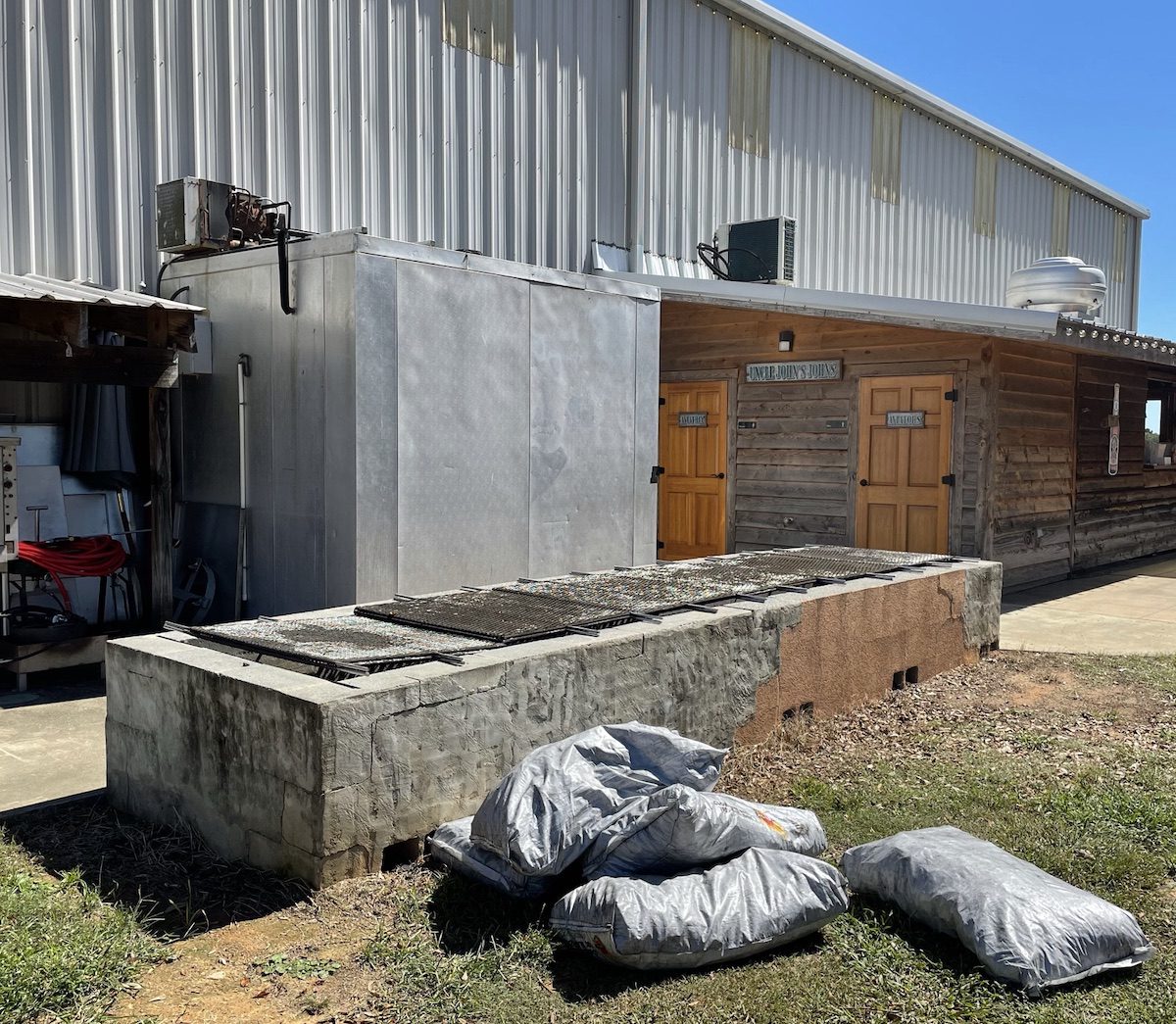 Friday night featured a Taste of Triple Tree, which had dishes from local restaurants. And after the Saturday night BBQ, people gathered at the lower pavilion for Karaoke run by DJ Jaime Blair and fueled by a bit of alcohol.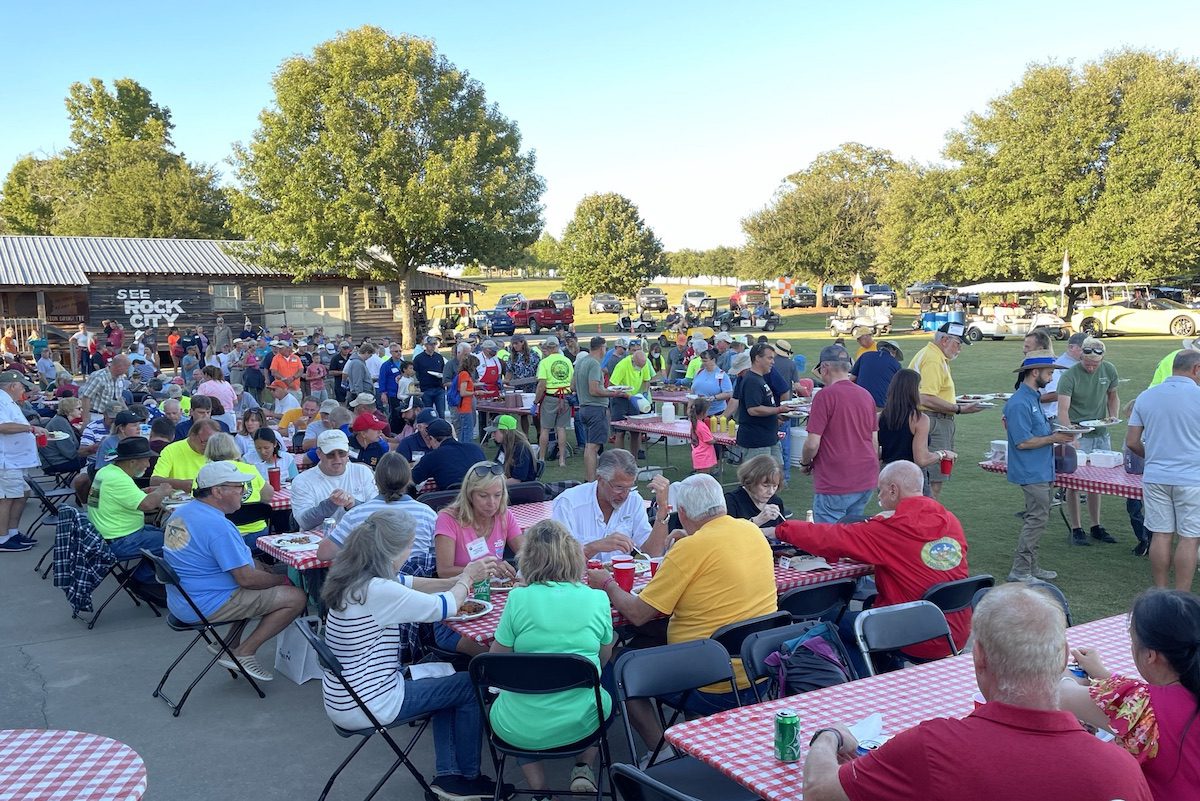 While Triple Tree hosts a variety of events throughout the year, the three big ones are the annual fly-in in September and Joe Nall Week in May and Nall in the Fall for radio-controlled aircraft.
"With our GA events, they land their toys and we entertain them," Williams said. "For the Joe Nall events, they arrive to play with their toys."