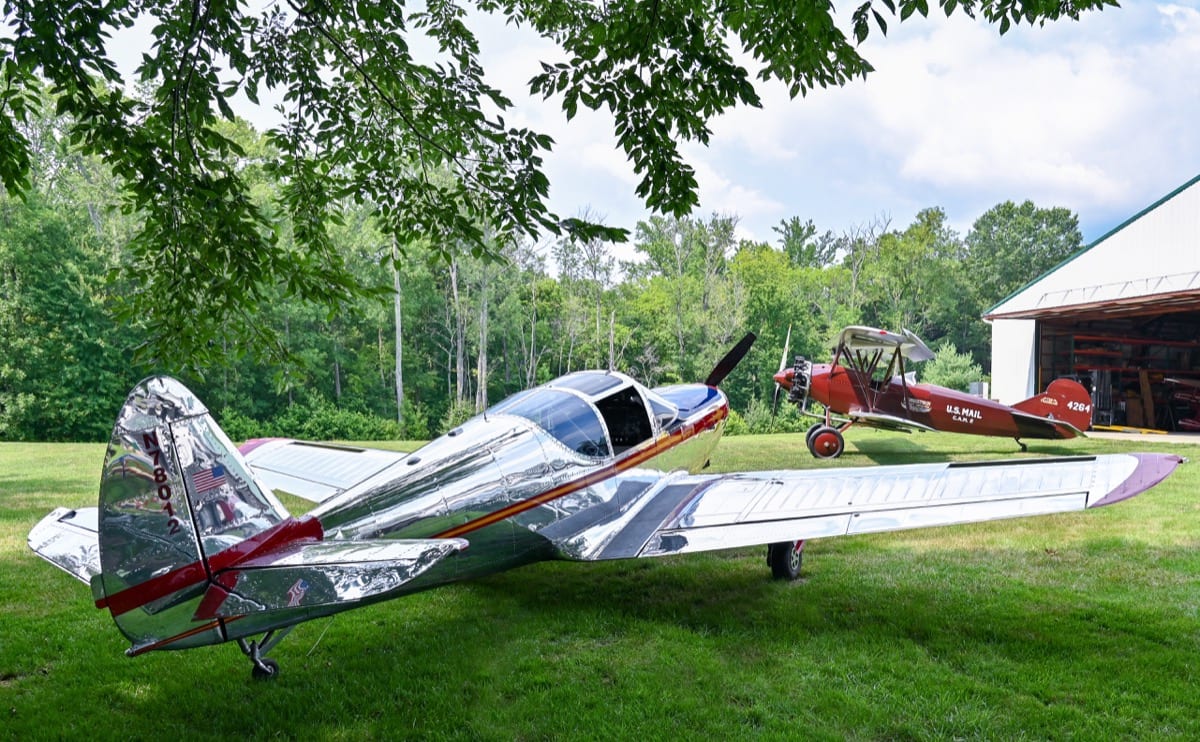 Jim Roberts submitted this photo and note: "Frank Schelling's 1928 TravelAir 4000 biplane, as viewed by a "newfangled" flying machine at Weakley Field, Tennessee. The TravelAir, which is painted in the livery it wore when flown by Charles Lindbergh at Robertson Aircraft Corporation, is under restoration by Mark Lightsey in his Aerocraftsman shop. Mark, Frank, and I spent the day hanging the wings on the fuselage, and then rolled her out for photos. Rigging, plumbing, and a myriad of tasks remain before first flight, but the wait will be worth it when she returns to the skies!"
Would you like to have your photo featured as Picture of the Day? You can submit it via this form.
All photos sent in for Picture of the Day are also considered for our new Page 4 photo feature in the print issue of General Aviation News, as well as A Year in Pictures in the December issues.