Kayla, a pilot from Florida, writes: If you'll pardon the pun, what's the 4-1-1 on N-Numbers? How do they get assigned to airplanes? And what's up with numbers and letters? Some planes only have numbers. Some have numbers and letters. Most airplanes seem to have five characters after the "N," but I saw a plane on the ramp the other day that had only four. What can you tell me?
I see so many 5-character N-Numbers in my aerial travels that I had assumed that the current regulations required them. However, as I learned in looking into your question, there are a lot more possibilities. Nearly a million possibilities.
Here's the 4-1-1 on the numbers: Currently, the required U.S. registration number for civilian aircraft is the letter "N" followed by your choice of any of the following: One to three numbers followed by two letters or one to four numbers plus one letter, or one to five numbers.
Did that one to five number thing surprise you? That you can have a single-digit N-Number?
So… who's Number 1? Not Air Force One. That's just the call sign for any airplane POTUS is currently traveling in, generally one of the twin presidential Boeing VC-25s (the military version of the 747). Since they are military airplanes, they don't have N-Numbers at all.
No, as it turns out, the FAA has hogged N-1 through N-99 for itself.
So while, theoretically, the regs allow for single-digit and two-digit N-Numbers, we can't have any of them. N-1 is the FAA's Gulfstream IV "Spirit of America."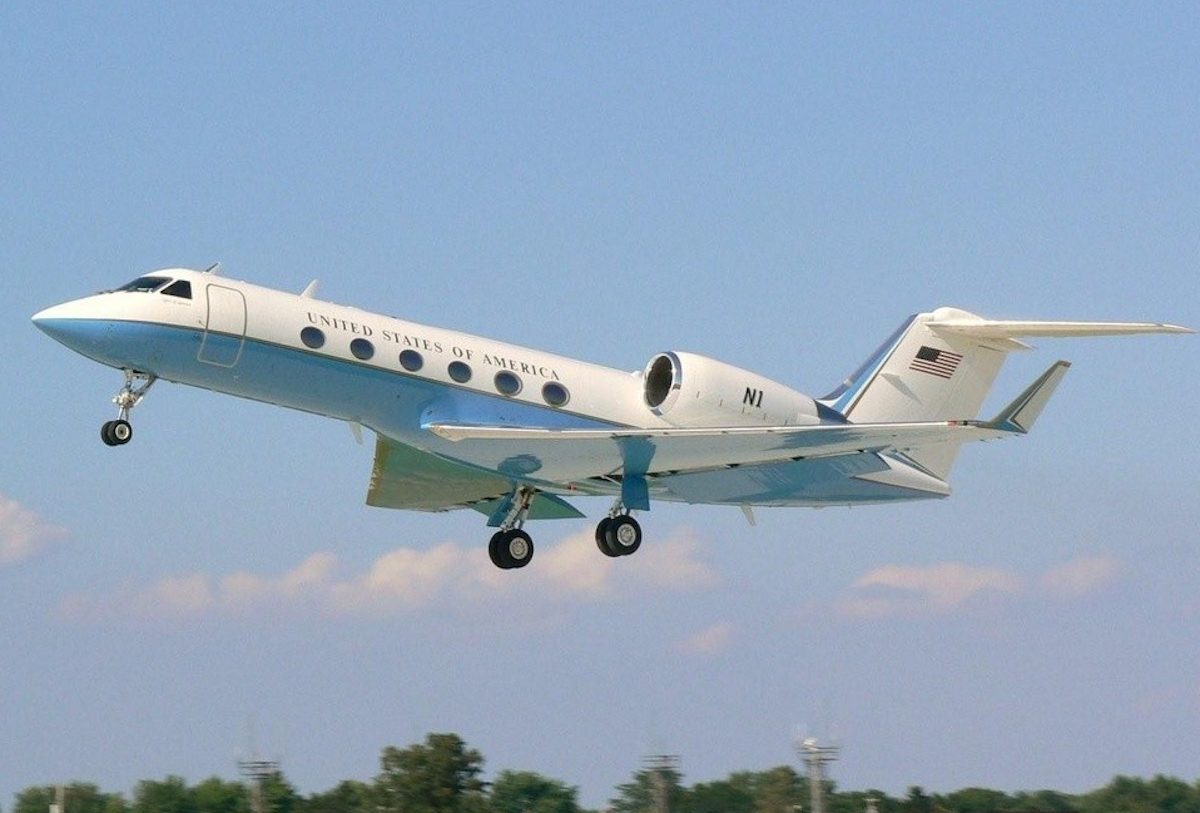 Personally, I think they should have given N-99 to the Ninety-Nines, and should let the rest of us play Rock Paper Scissors over who gets the bragging rights to N-1. 
Still, if you are a minimalist, you can get one digit and one letter. Slightly less of a minimalist, but superstitious about the number five? You can have a three-digit N-Number. Or one digit plus two letters. Or like you saw on the ramp, various combinations of four characters.
Why N?
That's a bit complicated. It starts with 1919's International Air Navigation Convention, which laid out a global marking scheme of a single letter to designate an airplane's nationality, followed by a hyphen and four "identity" letters for the individual airplane. The convention, in turn, took the country designation letters from ones established at the 1913 London International Radiotelegraphic Conference:
G for Great Britain
F for France
I for Italy
J for Japan
D for Germany. Were the Germans pissed that the Brits stole G? Not at all. D for Deutschland.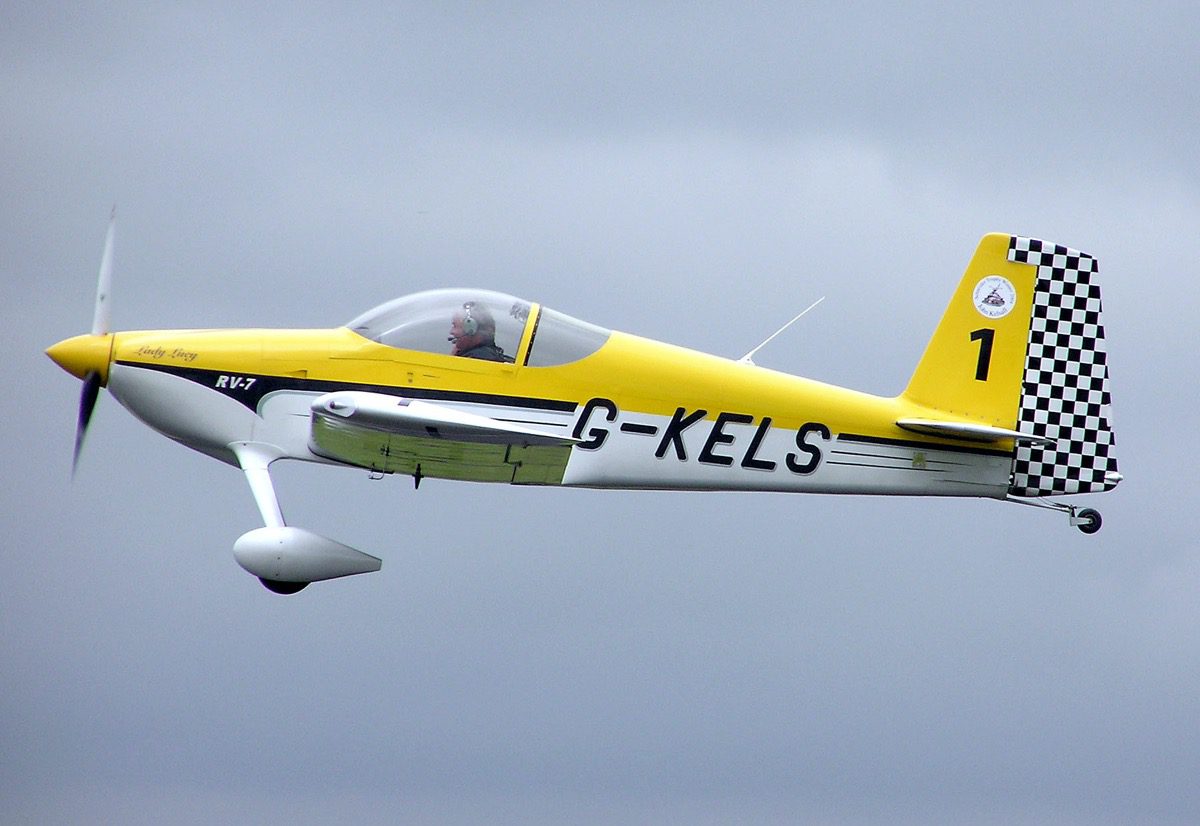 For some reason, instead of the obvious U or A, we got three letters out of this deal: K, N, and W. The rest of the world's countries (or at least the ones with airplanes) shared a somewhat random collection of left-over letters.
Why did we use N instead of K or W? The answer to that is lost to history.
One theory is that the N was selected for airplanes because K had already been doled out to radio stations west of the Mississippi River, while W went to radio stations on the east side of the river. (Which is crazy, you'd think it would have been W for west…)
Anyway, that might not have been the reason at all and, in fact, there are a bunch of other entertaining theories about the selection of N that I don't have the space for today.
But this we know for sure: At the time, the choice of the N-Number was quite the controversy. Many pilots and thought-leaders wanted American planes to use W to honor the Wright Brothers.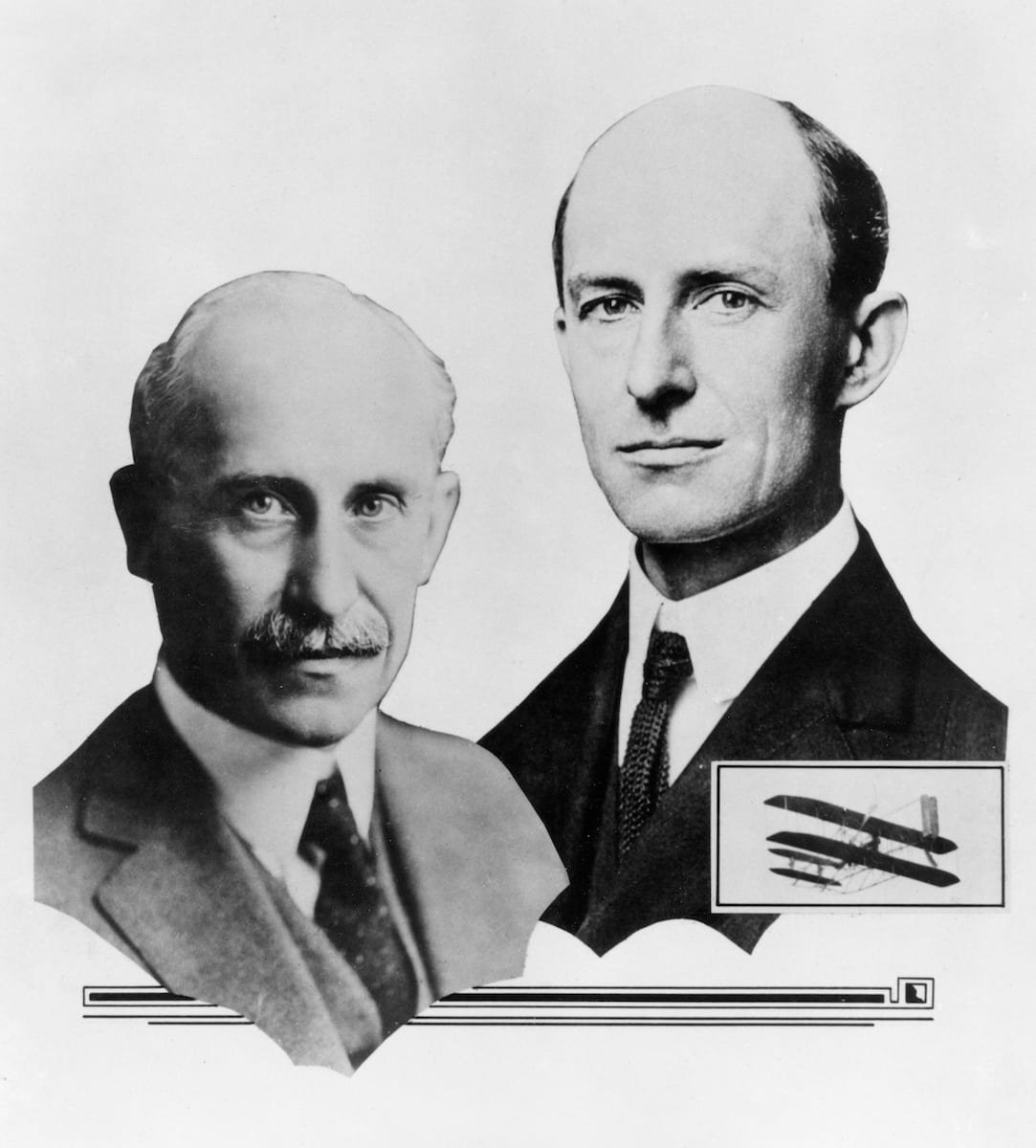 But it was moot. Congress never ratified the treaty, making the whole international numbers game voluntary for U.S. airplane owners who, for the most part, didn't comply.
And when the original Air Commerce Regulations came out at the end of 1926, they ignored the N-Number all together, requiring instead C-Numbers for commercial aircraft, S-Numbers for state aircraft, and P-Numbers for private aircraft. The N-Number doesn't show up in the regulations until they were amended the next year.
For these first regulatory N-Numbers, the Department of Commerce used a four-digit number scheme instead of the international letter standard — and the department didn't allow a number to be re-used. Ever. The result was that, with aviation booming beyond anyone's expectations, Commerce ran out of numbers.
In two years.
So they changed the scheme, adding a second letter after the N, to designate the airworthiness category of the airplane. History buffs will recognize some of these:
NC for standard: Both for private and commercial.
NR for restricted: Air racers, crop dusters, and the like.
NX for experimental.
At various times, gliders were NG, government planes NS, and NL was used for the limited category.
The department ran out of numbers again — actually more than once — over the following years, requiring further modifications.
Finally, at the end of 1948, the second letters were dropped and today's numbering scheme was adopted, along with the ability to re-use a retired number.
According to someone on the internet with more time on his hands than I have, the current numbering scheme allows for up to 915,399 possible registration numbers. With around 205,000 planes in the U.S. fleet currently, I think we'll be OK until those urban air taxis catch on. (The FAA uses a different numbering scheme for the more than 372,000 registered drones.)
Phew! So much for the numbers game! Now to the other part of your question: How are they assigned? Are they just doled out in numerical order like license plates at the DMV or…?
Actually, it's self-serve and you-choose. The FAA has an N-Number availability web tool, updated each federal working day at midnight. You can reserve any available N-Number for $10, and it's yours for a year. The only restrictions are that the letters I and O are not allowed, as they can look like numbers, and you can't start an N-Number with a zero.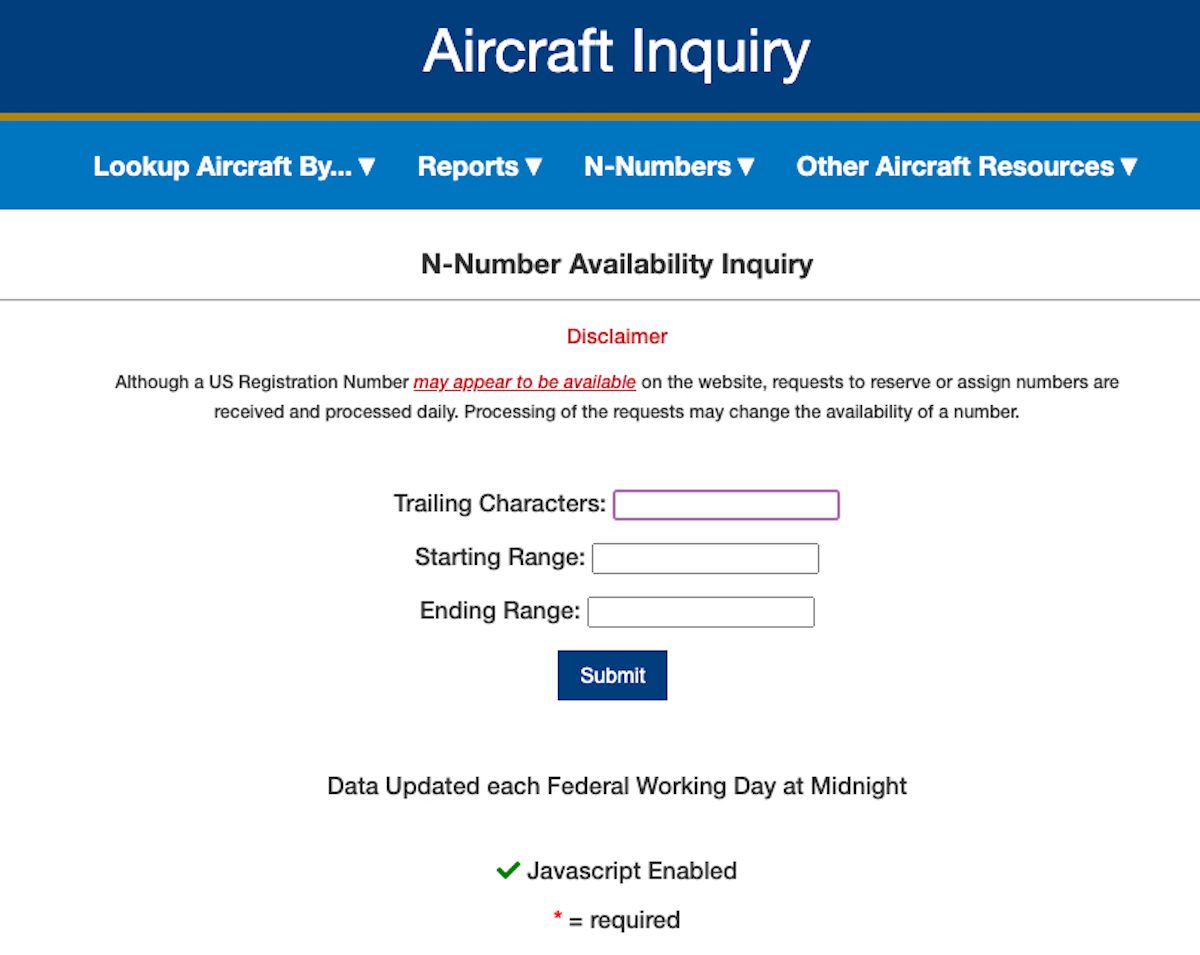 Once you've paid for your number, in theory, it can be used immediately, or it can be held for future use. I said "in theory," because there's a note on the FAA website that, due to COVID, they are still processing documents received nearly two and a half months ago.
Anyway, for another 10 clams, you can renew your reservation for another year once it expires. I guess, like those URLs people reserve and never use, so long as you keep renewing and paying, it's on hold and "belongs" to you indefinitely.
Don't like your N-Number? You can use the website to get a new one and re-register the plane. Just $10 for the new number, and another $10 for the change. That's cheaper than a vanity plate for your car! Well, minus the cost of re-painting your airplane, of course.
But if it's bad luck to re-name a boat, is it bad luck to re-number a plane? And aren't we all just sailors of the sky? Just sayin…
Now, back in the day when planes were actually mass-produced, I assume that the manufactures arranged for blocks of N-Numbers for their use, as you commonly see sequential N-Numbers on like-kind airplanes at type club gatherings. I reached out to American airplane builders to get the 4-1-1 on how the companies do this in today's world, and how big a bank of numbers they "own."
According to Sarah White, the senior manager of communications and media relations for Textron, which owns both the Cessna and Beechcraft marques, "members of our sales and delivery teams work with each individual customer to identify a registration (N-Number) out of the available directory of registrations. Once a number is identified, the delivery team will reserve it for the customer for their new aircraft, and this number will be painted on the aircraft during the paint process."
She didn't say anything about who pays the $10 to hold the registration.
Still, this was a bit disillusioning to me. In my mind's eye, I had pictured white Cessna 172s moving down a factory assembly line like black T-Fords back in the day, but I guess they are built to order nowadays.
Now remember that, back in the beginning of N-Number history, the rest of the world's countries were lumped together and shared a small pile of letters to identify the nationality of the airplane? That's changed. Today, every single country has its own unique pre-fix, and with 195 UN-recognized countries in the world, the list is long.
What country has the coolest prefix? That depends on what strikes your fancy. Some I like are: HA for Hungary, EZ for Turkmenistan, DQ for Fiji, ET for Ethiopia, OK for Czech Republic, and CU for Cuba.
But in my mind, the winner goes to Kazakhstan with UP. What could be better for airplanes than an UP-Number?
William E. Dubois is an aviation writer, commercial pilot, and two-time National Champion Air Racer. He is happy with his N-Number, but is open to changing it to N-1 should the FAA forget to renew it.