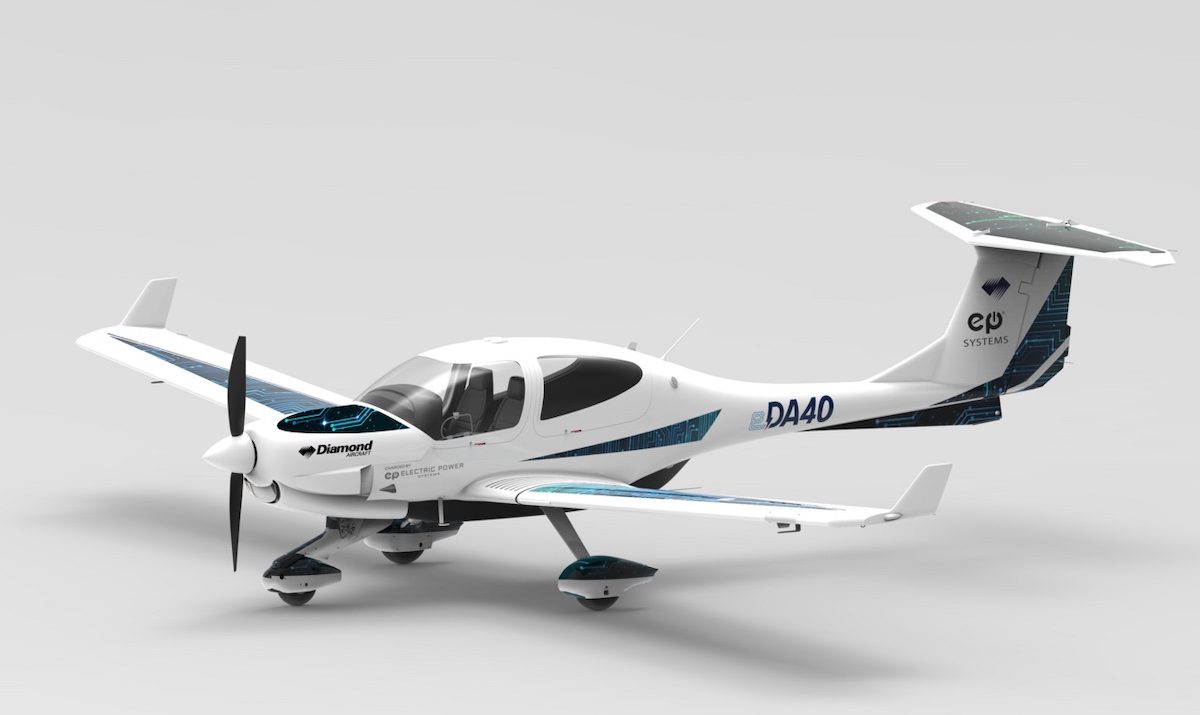 Diamond Aircraft has partnered with Electric Power Systems on the development of an all-electric training aircraft, the eDA40.
Targeted to the flight training industry, the airplane will use Electric Power System's EPiC Ecosystem in the eDA40, which will be a derivative of the certified DA40, according to company officials.
The Electric Power Systems' Battery Module will be equipped with a DC fast charging system, capable of turning around a depleted aircraft in under 20 minutes, officials add. Batteries will be installed in a custom designed belly pod and between the engine and the forward bulkhead.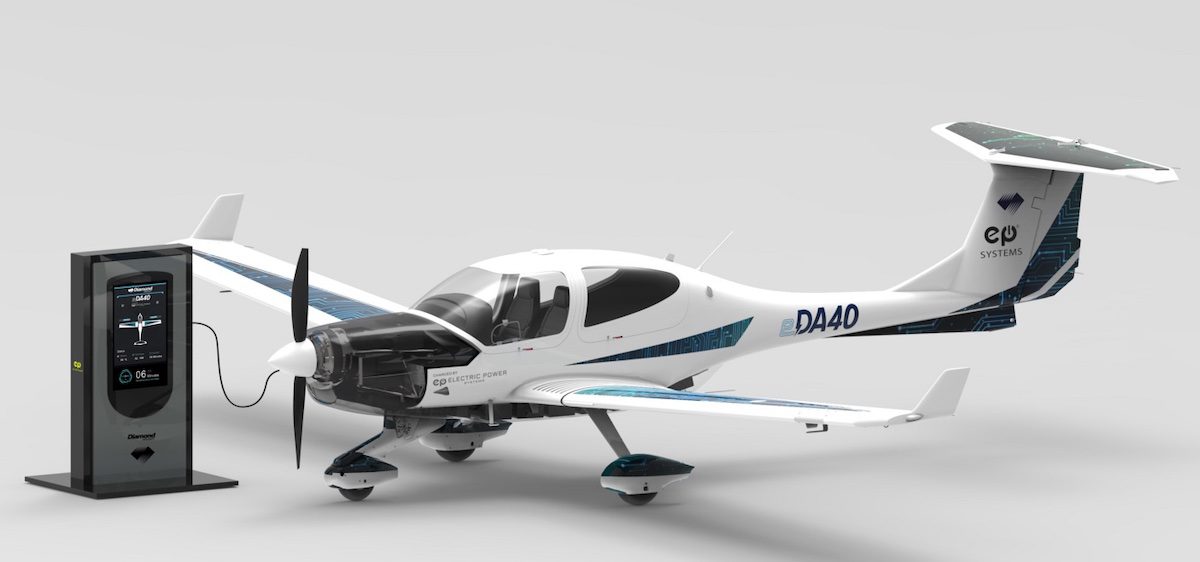 Total flight time is expected to be up to 90 minutes as the battery technologies evolve. The eDA40 is expected to reduce operating costs by up to 40% compared to traditional piston aircraft, Diamond Aircraft officials reported.
Initial flights of the eDA40 are scheduled for the second quarter of 2022. Certification is expected in 2023, Diamond Aircraft officials said.