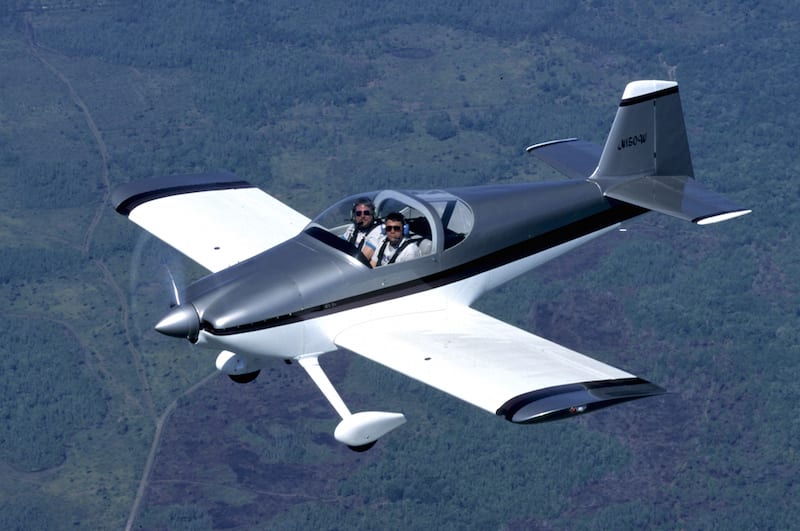 Q: I have been flying an RV-6 since January 2021. The Lycoming O-320-E3D engine had metal in its last oil change. My mechanic did a compression test and a quick inspection inside the cylinders using a borescope. The compression test was good and he could see no evidence of any scarring in the cylinder walls.
The original builder put 9.5:1 compression ratio pistons in the O-320-E3D engine and used heavy wall piston pins. This supposedly raised the engine to 172 horsepower. I have read where the E3D Lycoming should not be converted to higher compression due to its thin wall main bearings.
Also this engine had a top end with new Superior Millennium cylinders just prior to my purchasing the aircraft. However they retained the same 9.5:1 pistons.
The carb was never re-jetted and I can tell you the engine is not running rich enough when giving it full rich. I can tell this when at altitude and trying to run rich of peak. There just isn't enough difference in the EGT between peak and subsequently pushing the mixture to full rich. I maybe can get 25°.
I do not know if anything had been done with regards to changing the main bearings or if it's even possible on this particular engine case.
I'm finding myself at a crossroads on exactly what to do at this point. The metal found in the oil filter from the last oil change had us highly suspecting something going on with the main bearings—either that and/or the crankcase fretting.
Other than the new cylinders the engine has a little over 1,000 hours on it. Should I rebuild the engine? What are your thoughts?
Roy Tatarchuk
Orange, Texas

A: First of all, as you learned from what you've read, the Lycoming O-320-E3D may not be converted to a higher compression because of the "thin wall" main bearings. To be honest with you, I've never heard of anyone making this conversion on any engine models that utilize the "thin wall" main bearings, which makes me believe once they learn that Lycoming states these models may not be converted to high compression engines, they abandon the project and seek other options.
Now, this may be a bit painful for you, but I'm going to attempt to make my response as honest as possible. We already know Lycoming's recommendation, so we won't need to discuss that any further. The conversion that was made on your engine was a very dangerous one that may have ended in an engine failure.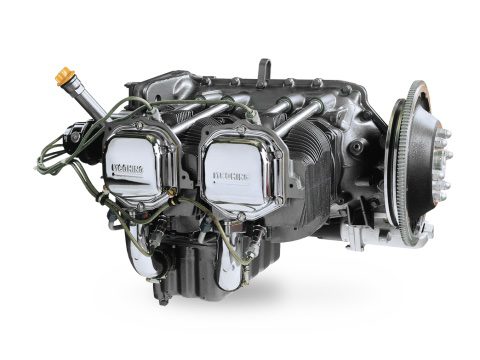 As you can imagine, if the engine conversion to 8.5:1 compression ratio pistons was not approved by Lycoming, the conversion to 9.5:1 in your engine would be, from my viewpoint, adding insult to injury.
Your statement regarding the carburetor not being re-jetted when the conversion occurred is also a matter of concern because there is no doubt the engine was putting out more horsepower. When more horsepower is taken out of an engine, there is no such thing as a free lunch, and more fuel must be provided to support that extra power. You obviously noted this when trying to run rich of peak.
Now for the knock-out punch — keeping in mind that this is only my opinion — we know there is no way to change the crankcase main bearing configuration on this engine. Considering the metal found during the last oil change, this is telling you something very important.
My suggestion would be to remove the engine and do a complete teardown to locate the source of the metal contamination. There may be a chance that no real damage was done and you can salvage the engine for overhaul.
If that's the case, my recommendation is to throw away all of the pistons and related parts. The cylinders should be inspected for future use during the overhaul. There may be a chance that the crankcase will be serviceable, which means you might want to consider returning the engine to its original configuration as an O-320-E3D, 150 horsepower engine using the 7.00:1 compression ratio pistons and associated parts.
I can feel your pain of not having a real "hot rod" engine in your RV-6, but in the interest of safety, let's let common sense creep in so you end up with an engine that will be safe and very reliable. If high horsepower is your goal, then I'd suggest looking for another engine that would meet those requirements.
Roy, I'd really appreciate it if you don't shoot the messenger and continue to pursue your love of aviation.