Polished and glittering or bejeweled with spectacular paint schemes, Swifts sparkled like diamonds in the sky above McMinn County Airport (KMMI) in Athens, Tennessee, Sept. 29-Oct. 3 for the 2021 Swift National Convention, the 75th anniversary event.
Swifters celebrated the Swift's diamond anniversary with high spirits, speed runs, formation flying, seminars, a raffle for high-dollar prizes, aircraft awards, and a silent auction. Laughter resounded over delicious catered meals inside the Swift Museum Foundation's beautiful museum facility.
The Swift Museum Foundation was founded in 1968 by Charlie Nelson, and the museum is home to the first and last production Swifts, as well as other aircraft, including a T35A Buckaroo and the LoPresti Fury Swift. Numerous Swifters have devoted a large portion of their lives to the organization, with Scott Anderson at the helm as executive director for four years.
Swifters abounded at the field during the convention, including Steve Roth, who was captivated when he first saw a Swift at Oshkosh in 1983. Steve bought his first Swift in 1998 and joined the organization.
"That 145-hp Swift was in Texas, and I had no taildragger time," Steve recalls. "A friend and I flew it to Florida, and the guy down there taught me the finer points of both the Swift and the taildragger at the same time."
"Then I flew it home to Virginia, and continued learning to fly it in crosswinds and all that," he continues. "I like that it's two-place and still a sporty airplane."
His desire for more horsepower kept him on the lookout for another Swift. Then one day, he saw N3729K arrive at his home airport in Virginia.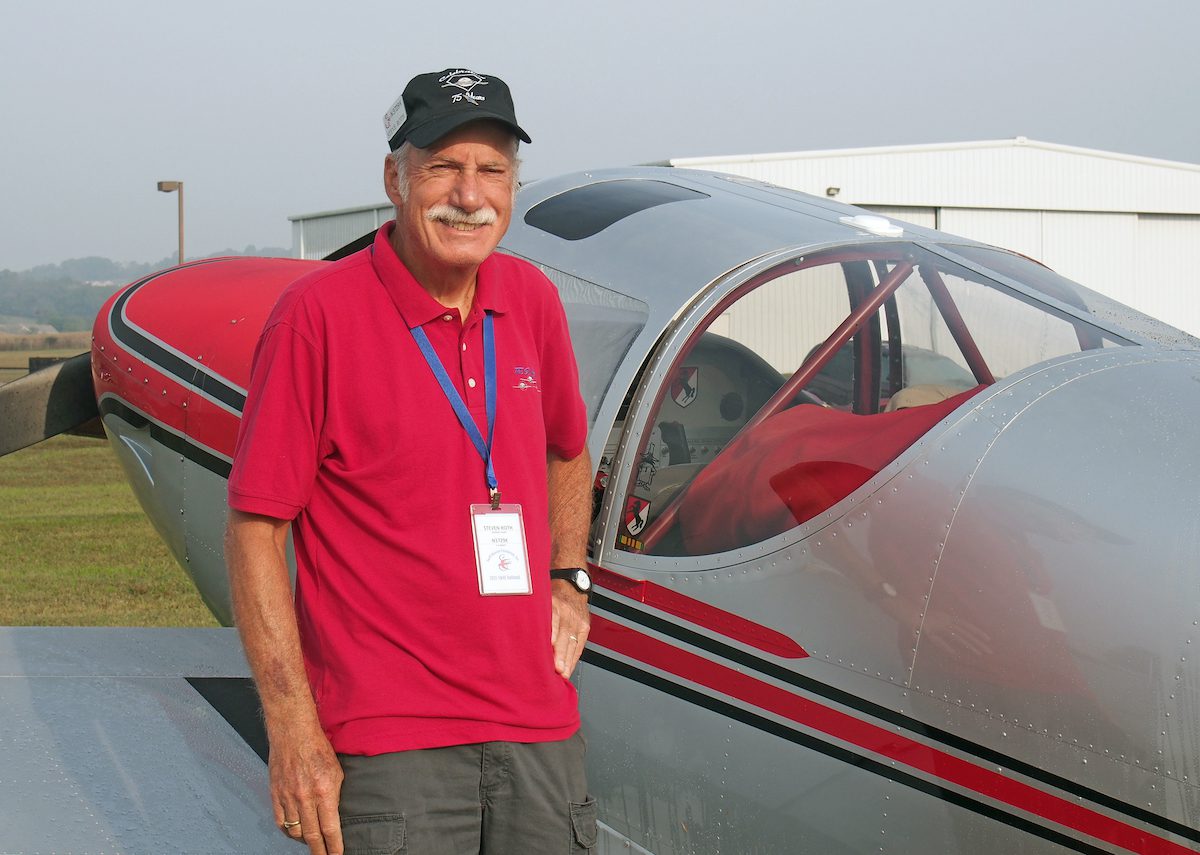 "I lusted after it because of the cowl and its 200-hp Lycoming," he says. "The owner moved to Massachusetts, so every six months I sent him an email, asking if he wanted to sell it. After about two years of that, he replied, 'come get it.' So I did. That was about 18 years ago."
Steve's first time at Swift Nationals was in 1999.
"We have a lot of fun when we get together, and we may occasionally hold the fly-in at other locations, but we'll always have a home here in Athens because of the museum," he says.
An A&P/IA, Steve has acquired extensive knowledge about the Swift, and helps members who may have issues with their Swift.
Paul Barnett's earliest aviation childhood memory was seeing a Swift at his home airport: "I always called it the 'little red sport plane.' Then in October 1995, I'd just completed my second skydive of the morning at Lackey Field in Kentucky when two Swifts flew by in formation."
Paul immediately drove over to Berea-Richmond Airport to have a closer look at them, and met the owners, Dave "Flea" Carpenter and Everett Curry. They gave Paul a lead on a 210-hp Swift (N80824), which Paul purchased on Nov. 22, 1995. He spent three years restoring it, and flew it for 24 years. Now, among other aircraft, he's the caretaker of two Swifts and two YT35 Buckaroos.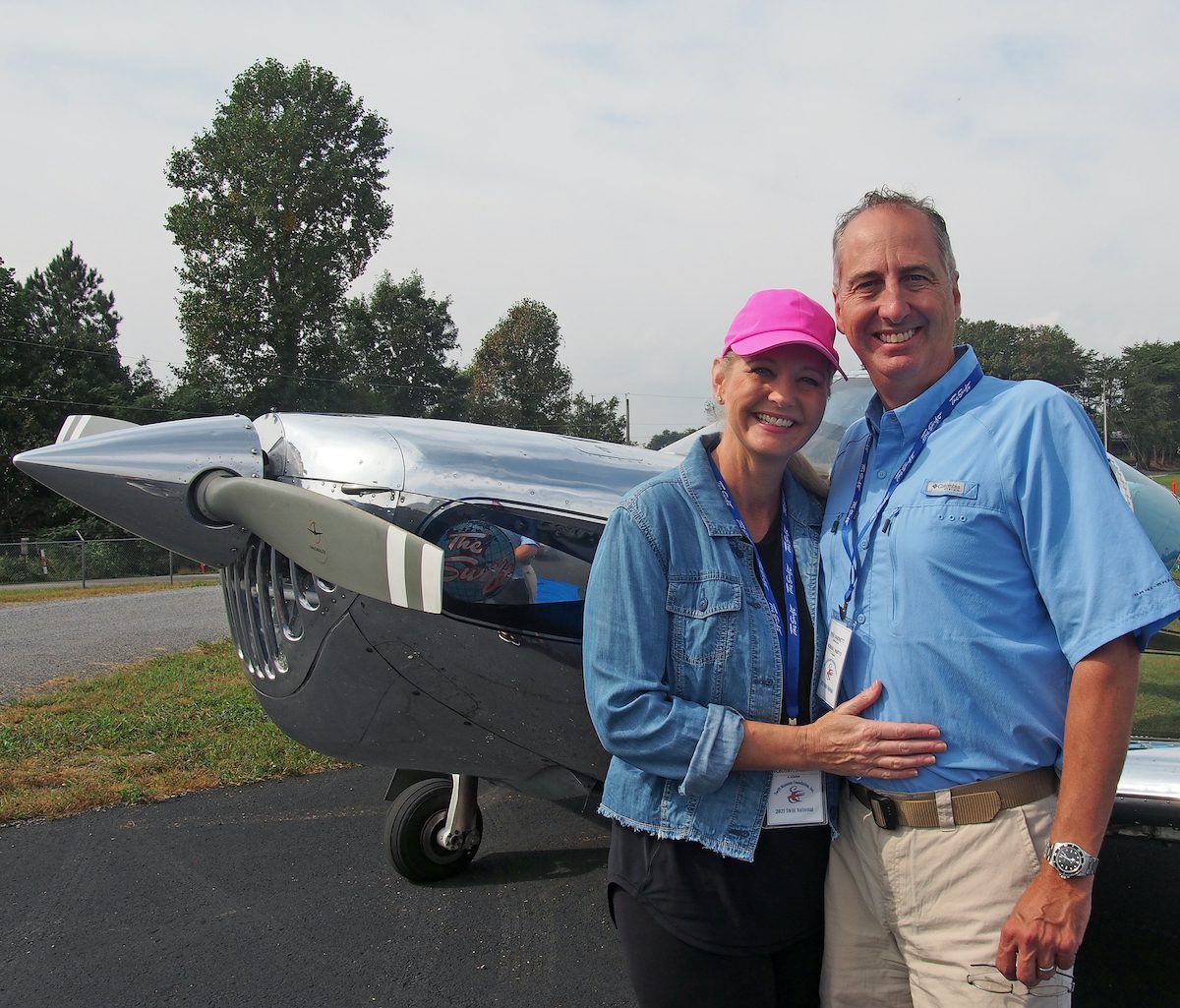 Paul's passion is clearly a catalyst for his role as chairman of the Swift Museum Foundation Board of Directors.
"Charlie Nelson and the original charter members had the foresight to create a type club that was not just about getting together and flying, but also maintaining, preserving, and resurrecting aircraft," he says. "The Swift organization purchased the Swift assets, type certificate, and parts from Univair in order to preserve the aircraft for future generations, so that's where we differ from other type clubs. Our mission is to make sure that we are providing access for our members to acquire those parts and not have to do owner-fabricated parts. We work diligently to create a means to source those parts, and we have all of the original films and drawings. We have a folder for every Swift produced, and we've had all that digitized and cataloged. Our Swift Museum Foundation is a worldwide organization and we have a large presence in Europe, South Africa, and Brazil. We're common people with a love for a not-so-common airplane, and it matters not what your title or your rank is – we're all Swifters!"
Midwesterner Pat Hockett is a frequent flier in her Globe GC-1B Swift. Her husband owned N78109 before they were married, and it's been in the family more than 45 years. They owned a grass airport in Kansas for many years, and after her husband passed away, Pat moved south to Granbury, Texas.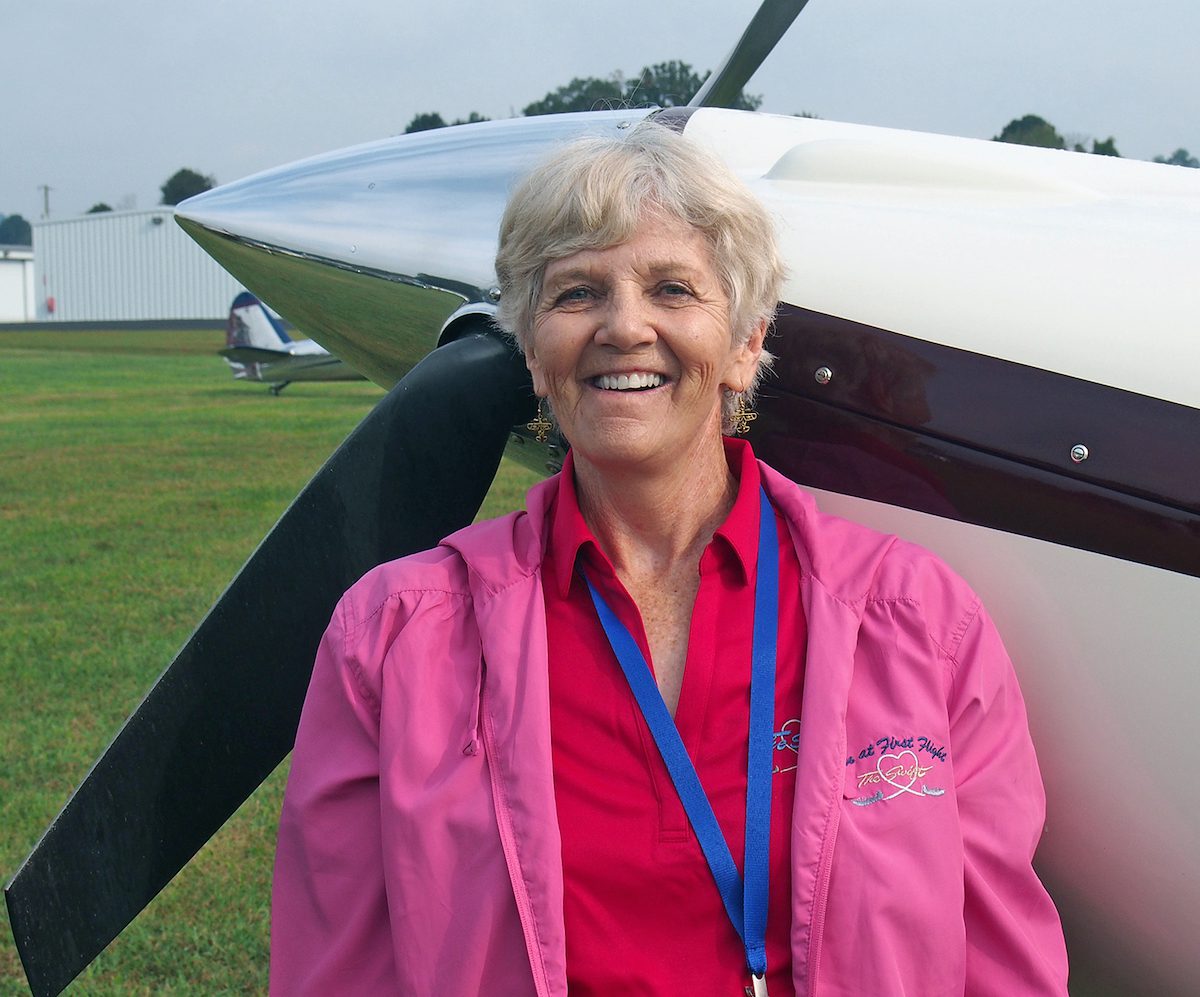 Pat likes "the Swift's responsiveness and speed, and it's just a cool airplane."
"The Swift group is a family, which really makes it so much fun, and there's always someone to answer questions about Swift maintenance," she adds. "They have put so much effort and work into the museum, and it's great to spotlight the Swift and its history."
Also at the Diamond anniversary event was Mark Holliday of Minnesota, who joined the Swift family in 1969. He's owned and flown Swifts since he was a teenager. Of the several Swifts he owns today, he enjoys flying cross-countries the most in N78069, a 1946 Globe GC-1B.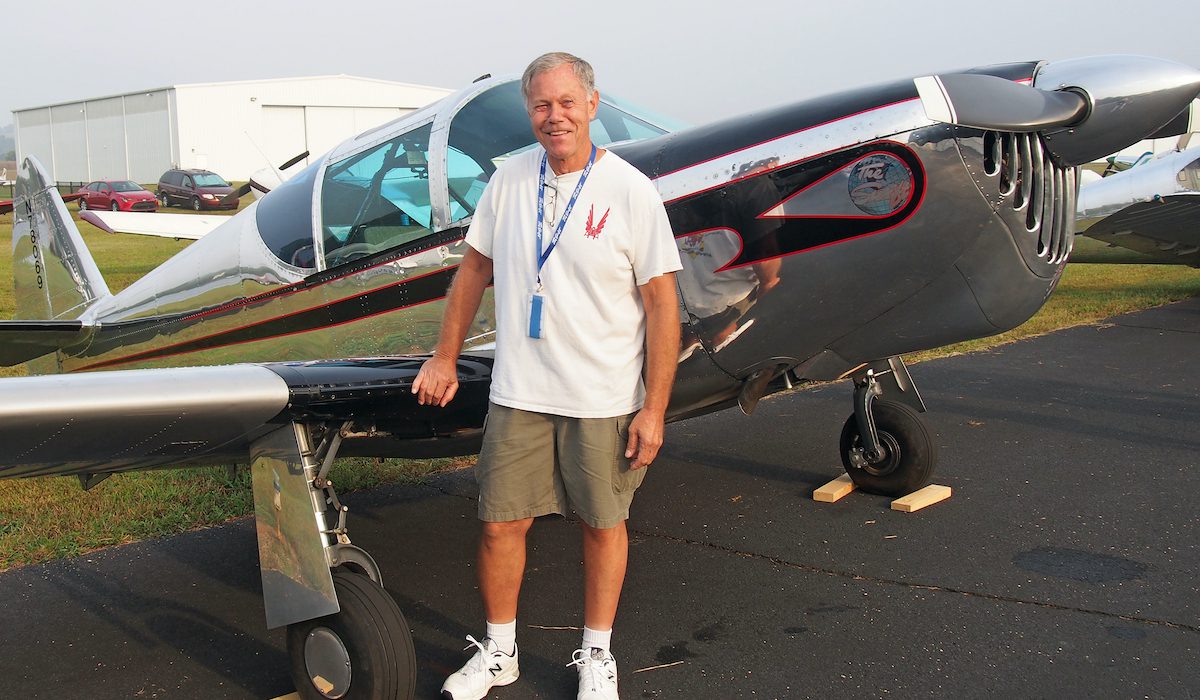 "I call it my driver and freighter, because it goes fast and hauls quite a bit," he says. "The leading edges of the wings, instead of having slots, are closed, and that makes it faster, combined with the 210-hp Continental. And that's with the stock grill on the nose. I've had it since the mid-1980s. When I get a good one, I like to keep it!"
A member of the museum's board of directors, Mark participated in the speed runs, which were officially clocked by local sheriff deputies with a radar gun. Each Swift was allowed three high-speed passes. Perhaps not surprisingly, Mark's "driver" was the swiftest Swift of all.
Longtime Swifter Jerry Kirby bases his 180-hp Lycoming-powered Swift on his 1,900-foot grass runway near Portland, Tennessee. Like so many others, he treasures the Swift camaraderie.
"Our Swift aviation family started with Charlie Nelson putting a $1 ad in Trade-A-Plane in 1968, asking if anyone was interested in forming a Swift association. and now the Swift Museum Foundation has a full-time parts department and a beautiful museum."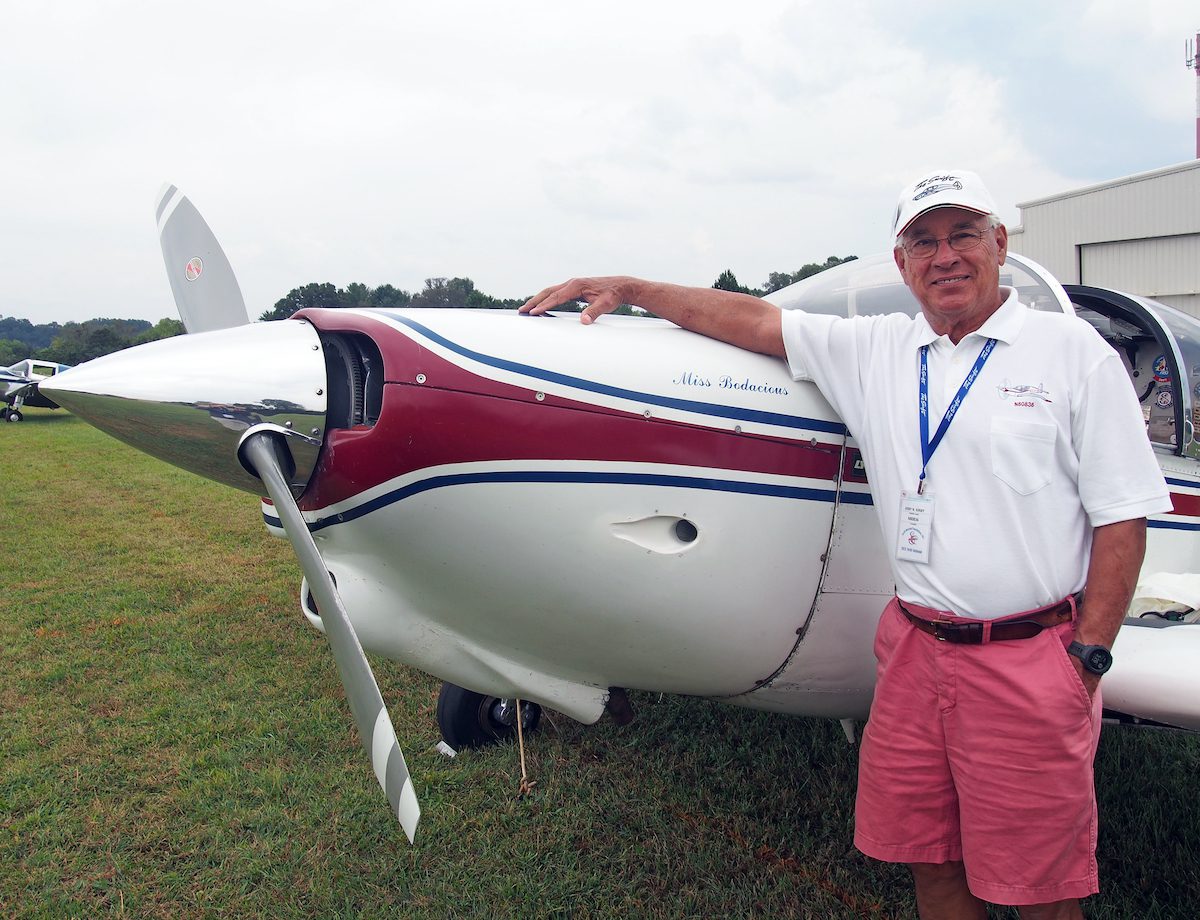 As for flying the Swift, he notes that "it feels like you just think about which direction you want to go, and the Swift is already there. I was a member of the International Council of Air Shows for 20 years, and I had a low level waiver, so I did gentlemen aerobatics in this airplane around the country."
The previous owner named the plane "Miss Bodacious," and Jerry keeps the name as a tribute to him. Jerry himself received a noteworthy tribute when he was inducted in the Tennessee Aviation Hall of Fame in 2018.
Retired Air Force and airline pilot Jim Roberts joined the group when he began looking for a Swift in 1996. Now a board member, Jim wants to help ensure the future of both the Swifts and the organization.
The impetus for Jim's personal history with the Swift was when his wife, Carolyn, was smitten by a Swift at their local airport in Sonoma, California. By 1998, they were proud owners of N78012, a 1946 Globe GC-1B.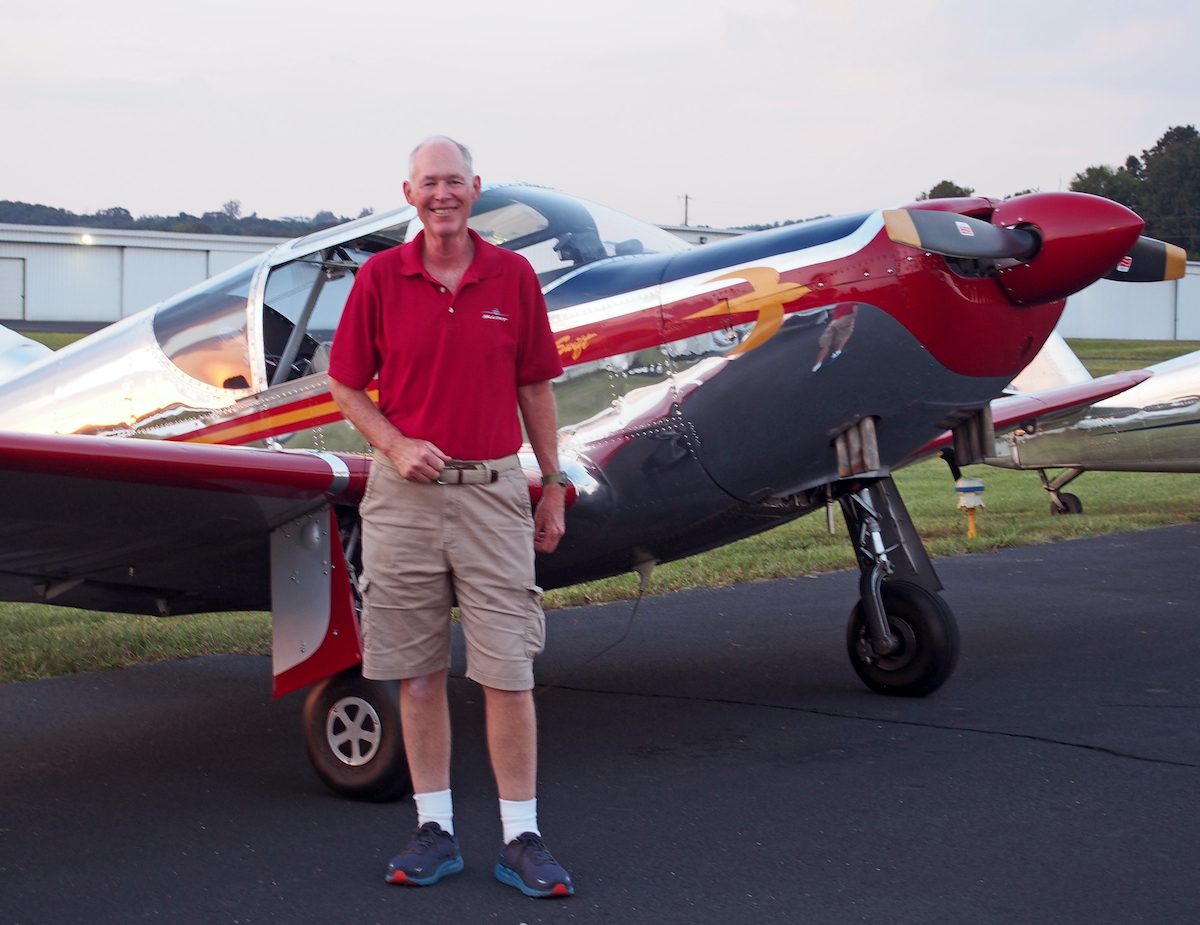 It was a bit of a challenge, though, to fly Silver Belle from Athens home to Sonoma, due to inclement weather.
"My buddy, Ron Price, and I were flying basic VFR, and we finally got to Camden, Arkansas — but a big low pressure over the state kept us grounded there. I had to get back to work, and Camden didn't have any hangar space available. So I looked at my little Swift membership book to see who was close by. I called a member in Louisiana and explained the situation, and two hours later, I was in Louisiana on a grass strip, pushing the Swift into an empty box hangar. Six weeks later I was able to pick it up, and they wouldn't take any money for the hangar. That's a great example of how the Swift folks take care of each other."
Now living in Tennessee and retired from a 12-year stint as director of airport operations at McGhee Tyson Airport, Jim shares a hangar with fellow Swifters Paul and Sandy Mercandetti.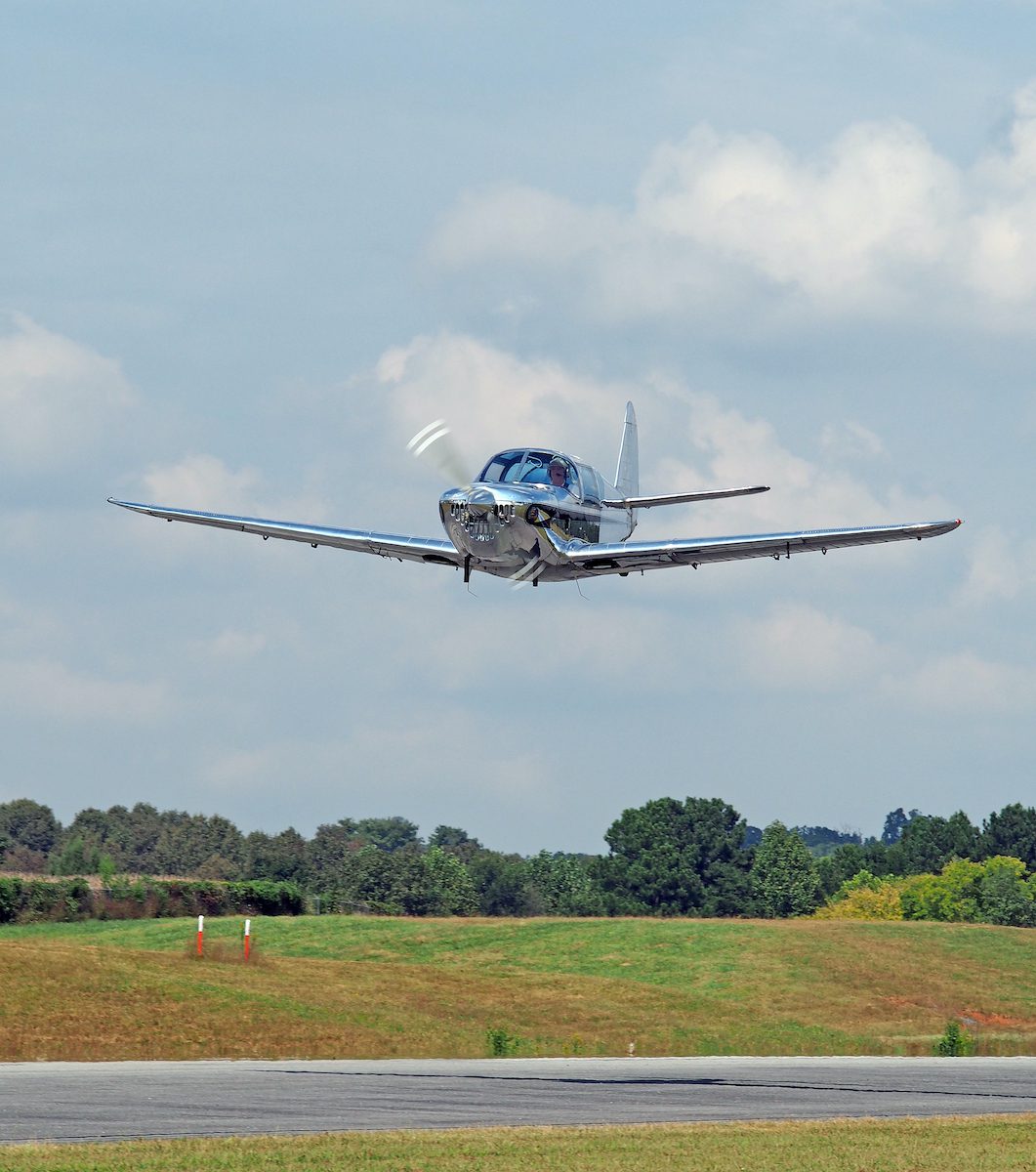 It was poignantly befitting that Jim received his FAA Wright Brothers Master Pilot Award during Swift Nationals 2021.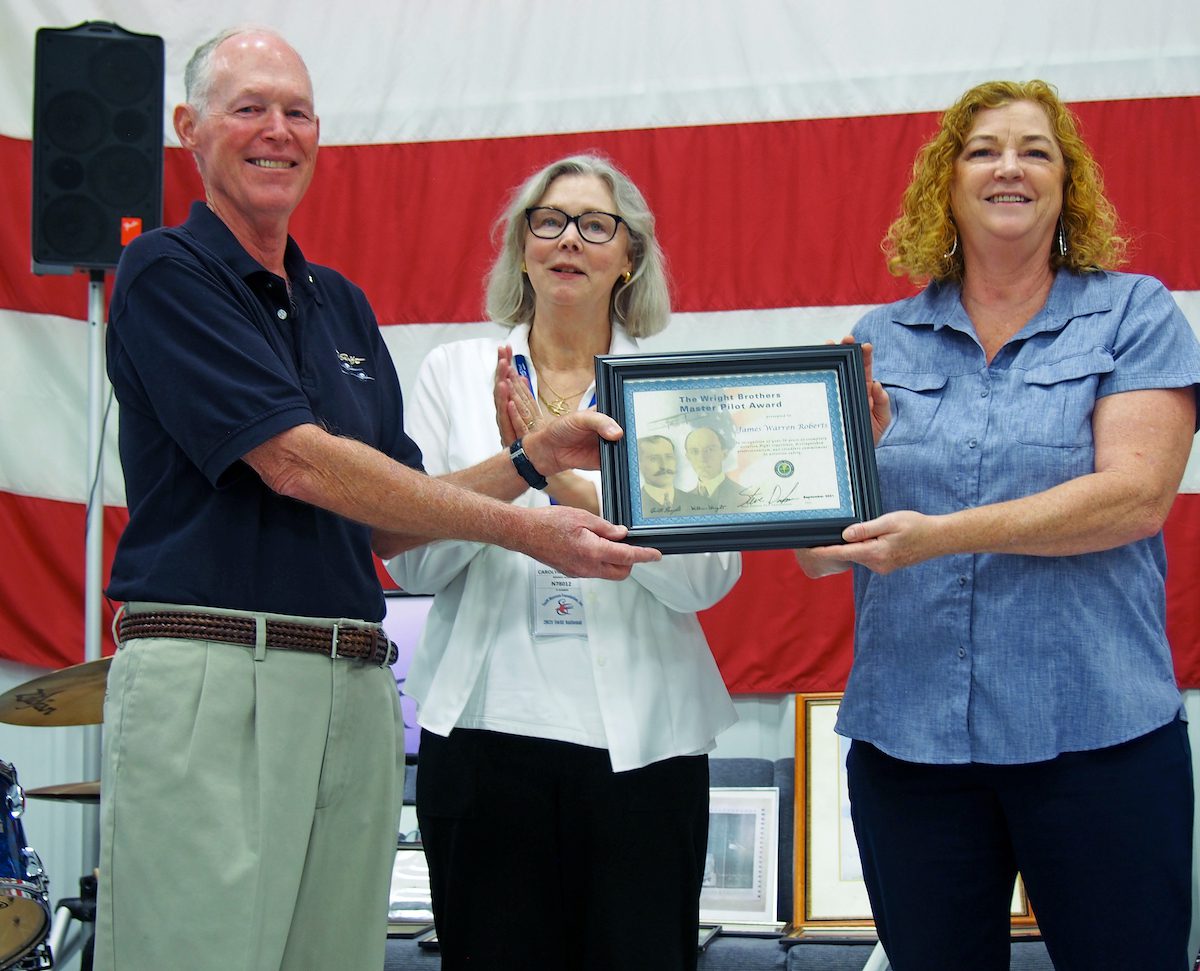 New To The Family
Andy Jester was one of the newcomers this year, flying his 145-hp Swift from Tell City, Indiana, to Athens.
He acquired N3240K two years ago from his brother, who owned it for 30 years. An airline pilot, Andy has flown a little bit of everything, and had tailwheel time in a J-3 Cub and Aeronca Champ before flying the Swift.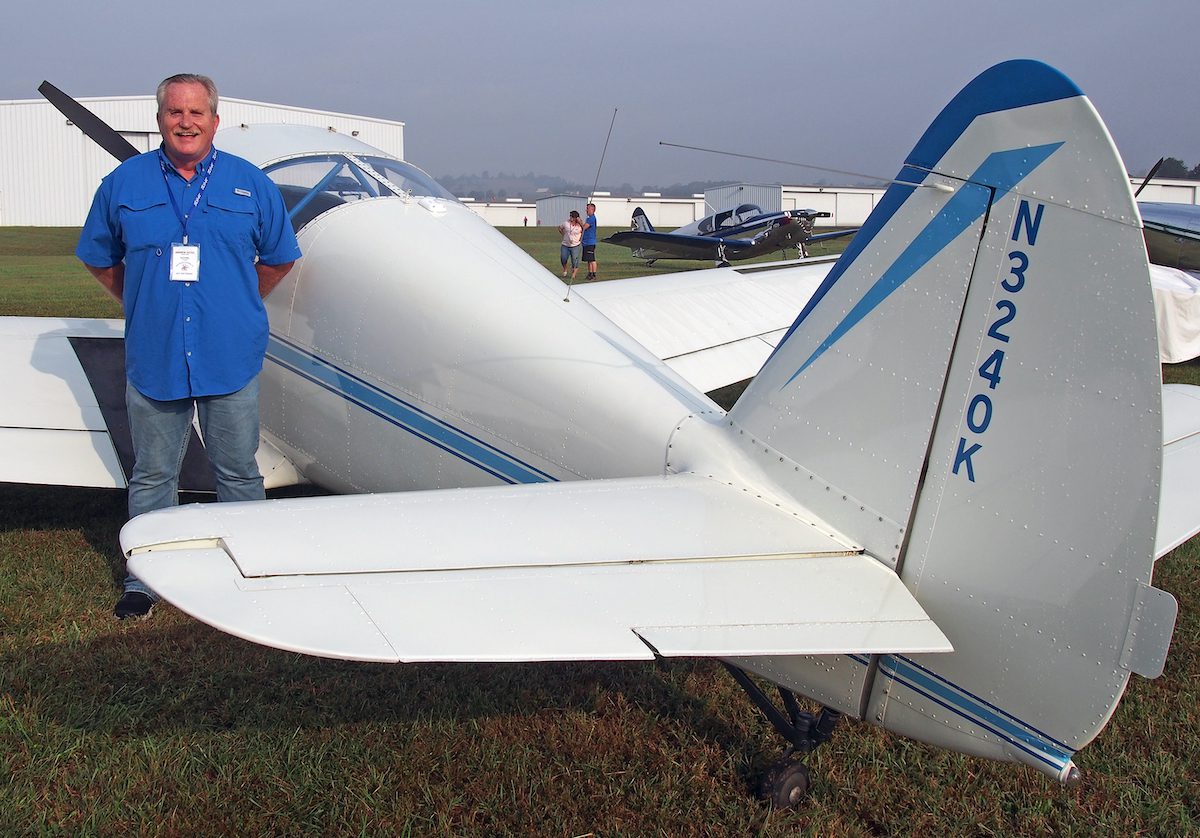 "I like the Swift because it's agile and reasonably fast for the horsepower, with a 145 mph cruise," Andy says. "My brother redid the panel a few years ago, keeping some of the original Bakelite and glove box, because he liked the stock look. It's pretty spartan on instruments, but it's got what it needs."
Another first-timer was Nelini Faulkner of Ann Arbor, Michigan, has been flying for 30 years. She's also worked as an overhaul mechanic, and learned tailwheel flying in a Champ. She bought a 145-hp Swift in 2017.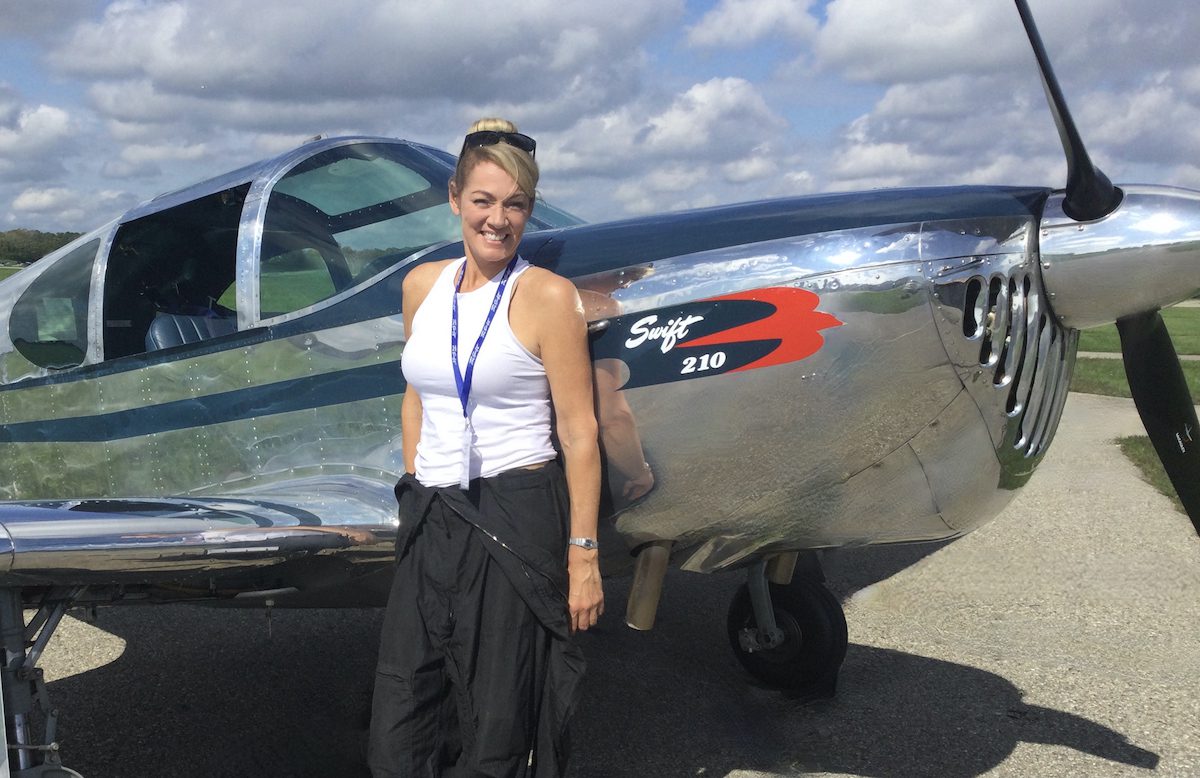 "I went to the Diamond Point Swift Fly-In this summer, and started really getting into the culture and meeting all the legends," she says. "This group just embraces you and you get deeper into the heritage and the culture. The hook goes in so easy, but they take care of you and and are willing to share resources and 'tribal knowledge' — and there's parts support for the Swift."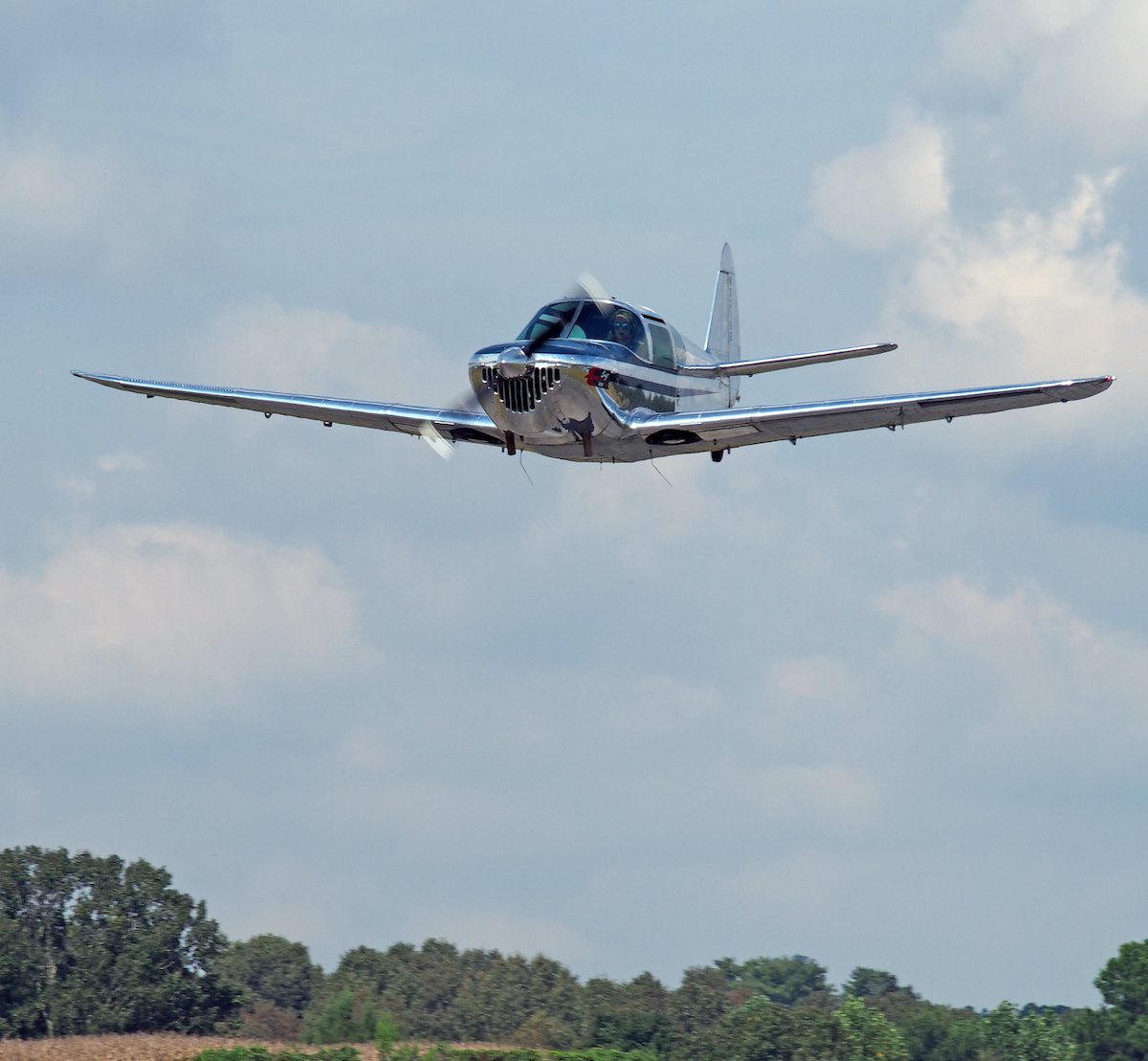 "I have just under 100 hours in the Swift," she continues. "It's great for cross countries, lands great, and is very nimble in the sky — it'll roll in a second. I love the original grill 'smile,' and the wide gear. I upgraded to this 210-hp Swift on Valentine's Day this year, and I named it Valentine. I love the Swift — it's a rocket and it shines like a diamond!"