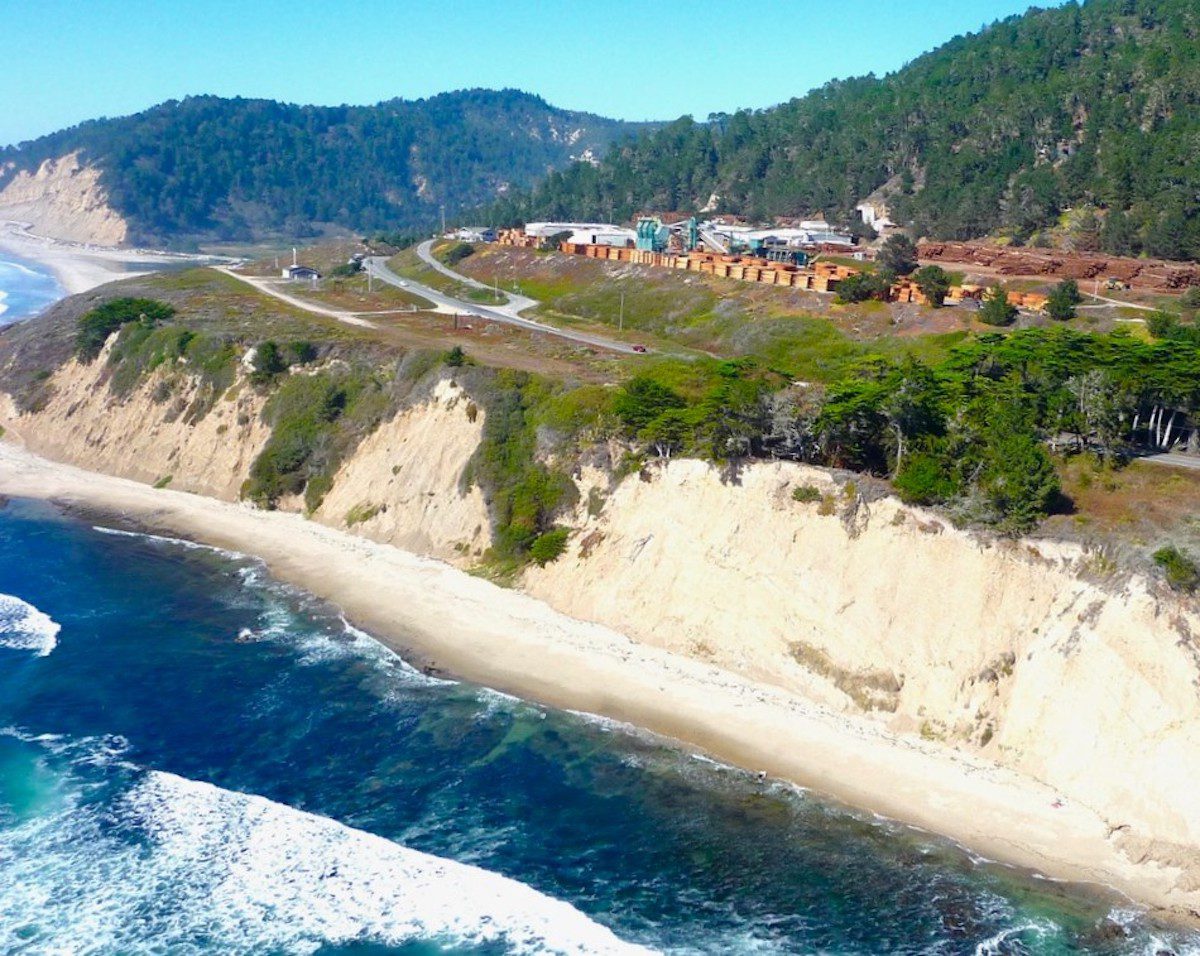 The Recreational Aviation Foundation has signed a lease with the owners of Las Trancas Airstrip (17CL) to ensure ongoing maintenance and preservation for public use.
Located on the Pacific Ocean north of Monterey Bay, the airstrip was created by Bud McCrary from which to fly his 1964 Skylane. During summer evenings, Bud flew over the Santa Cruz Mountains checking for forest fire smoke.
The California Forestry Association memorialized McCrary as a giant in the forestry sector, a "pioneer of sustainable forestry, a champion of community trails, and inventor of mechanical solutions."
Bud invented his own VASI at the short airstrip to make it safer for him to land. With Bud's passing and the airstrip seeing less use over recent years, the question was what would become of the airstrip. The RAF, along with dedicated local pilots, started a conversation with the McCrary family to preserve the airstrip and Bud's legacy.
"As a respected national organization with a track record of preserving airstrips across the country, the RAF built a relationship with the owners. They appreciated our intention to preserve the airstrip and be good stewards of the property," said RAF Director Tim Riley.
Led by local RAF volunteers Jeremy Lezin and Barry Porter, the airstrip has already been improved. Encroaching vegetation has been removed, the 900-foot strip has been graded, and a picnic table, barbecue grill, and portable toilet have been installed. Camping is permitted on the field.
"It's hard to put into words how beautiful this location is…stunning and magnificent come to mind as you exit the plane and look out across the expanse of the Pacific," said RAF President Bill McGlynn. "We can't thank the McCrary family enough for this personal commitment to preserving this airfield and its history for the future."
The RAF recently celebrated its new relationship with the McCrary family and the revitalization of the airstrip at a lunch on the field. Family members and pilots shared memories of Bud. His 93-year-old brother Lud recounted the time that he spotted a wounded fisherman in distress from his office window. They radioed for help and Bud flew his Skylane off the strip to direct the Coast Guard to the fisherman and his life was saved.
Riley noted that "anything that flies is welcome to use the strip." Over the years, it has been used by hang gliders, Army Blackhawk helicopters, air ambulances, search and rescue aircraft, and those practicing short field techniques. He also noted the prevalence of strong crosswinds. A safety briefing is required prior to use.
More information and the required safety briefing is available on the RAF's Airfield Guide.