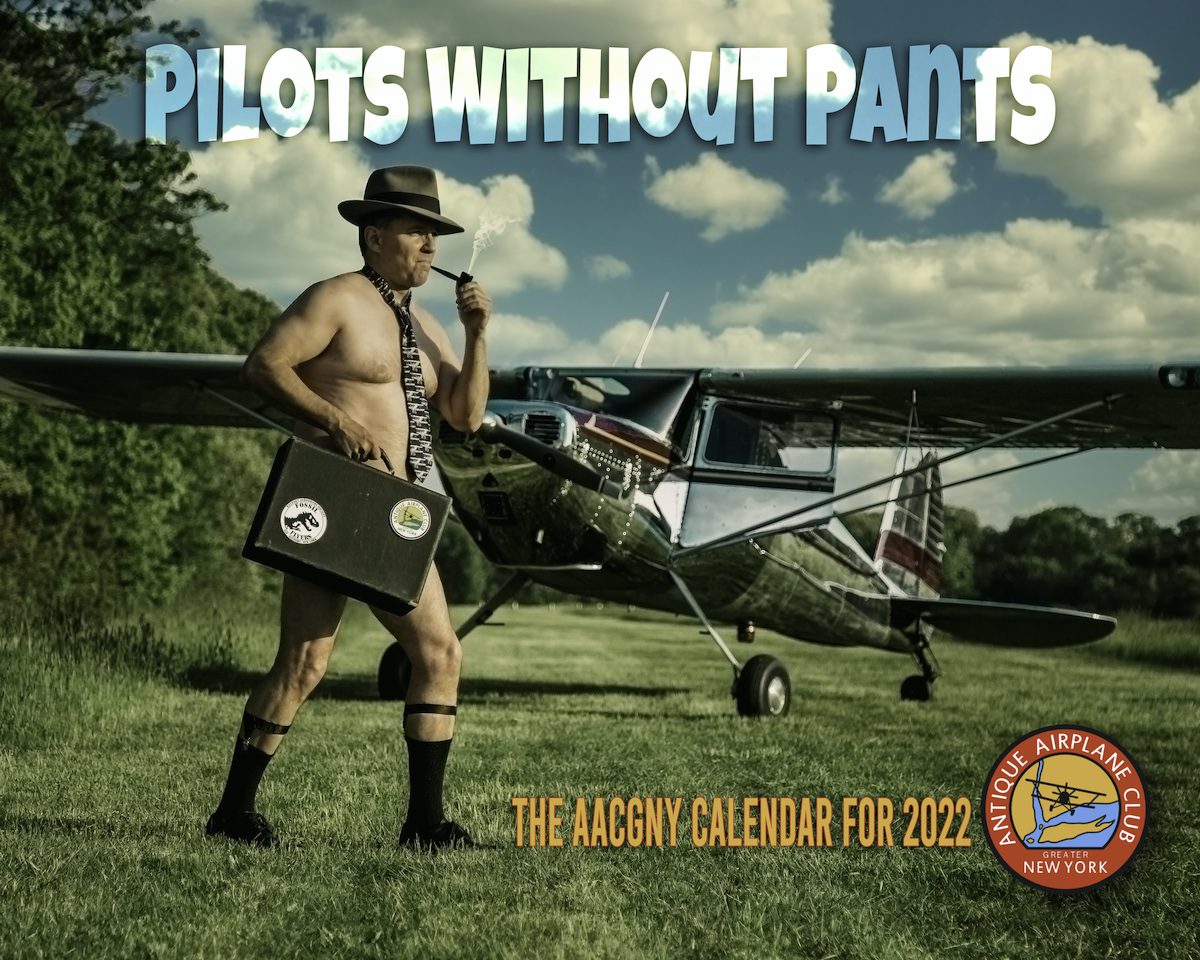 Returning for 2022 is the Pilots Without Pants calendar.
The calendar is a fundraising venture for the Antique Airplane Club of Greater New York (AACGNY) based at Bayport Aerodrome (23N) on Long Island, New York.
But it's also a good way to lift the spirits and give the aviation world a good laugh after more than a year of dealing with the pandemic, says Annemarie Bain, a photographer who specializes in aviation and portrait photography. An AACGNY member for many years, Bain admits the calendar is her brainchild.
"The first Pilots Without Pants calendar was created over 10 years ago," she says. "It was a result of a silly hangar joke fueled by beer and wine. The next morning, after drinking some very strong coffee, I thought it really was a great idea for a club fundraiser."
She had never heard of anyone photographing men "of a certain age" with their antique airplanes, so decided to tackle that task.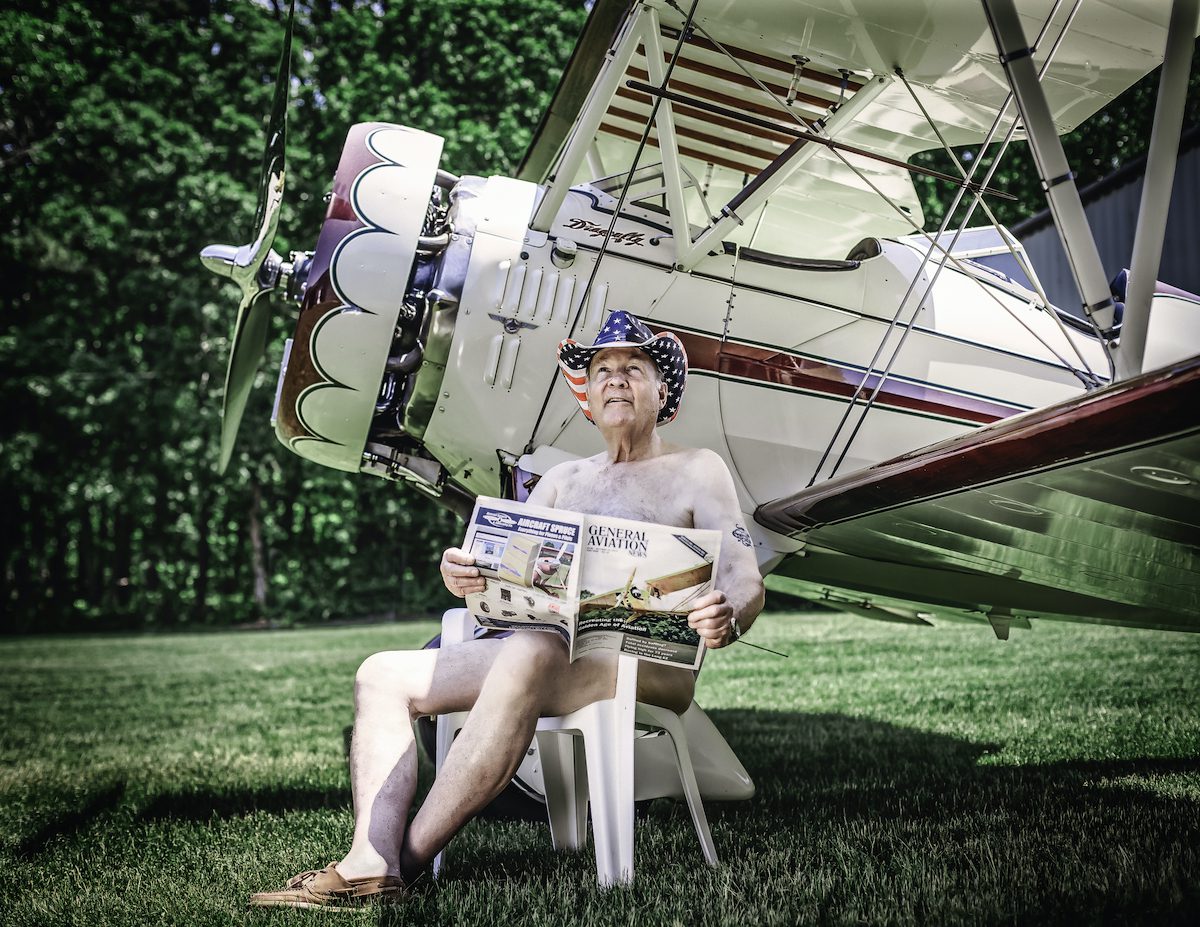 First job: Finding the models. She started calling on the pilots who thought the calendar was a good idea and challenged them to pose for her. While it was a hard sell the morning after, eventually she convinced 12 pilots to pose "nude" by their antique airplanes.
The club put out Pilots Without Pants calendars for a few years after that, then moved on to other fundraising ventures.
But during the pandemic, Annemarie posted some of the original calendar photos on her social media. After getting quite a positive response, she decided to bring back the calendar for 2022.
She reports six of the original calendar models came forward and volunteered immediately. Then, she had to search for seven more courageous individuals. One, Mr. January, took the baton from his grandfather, a former model, and posed with the same Stearman they now co-own.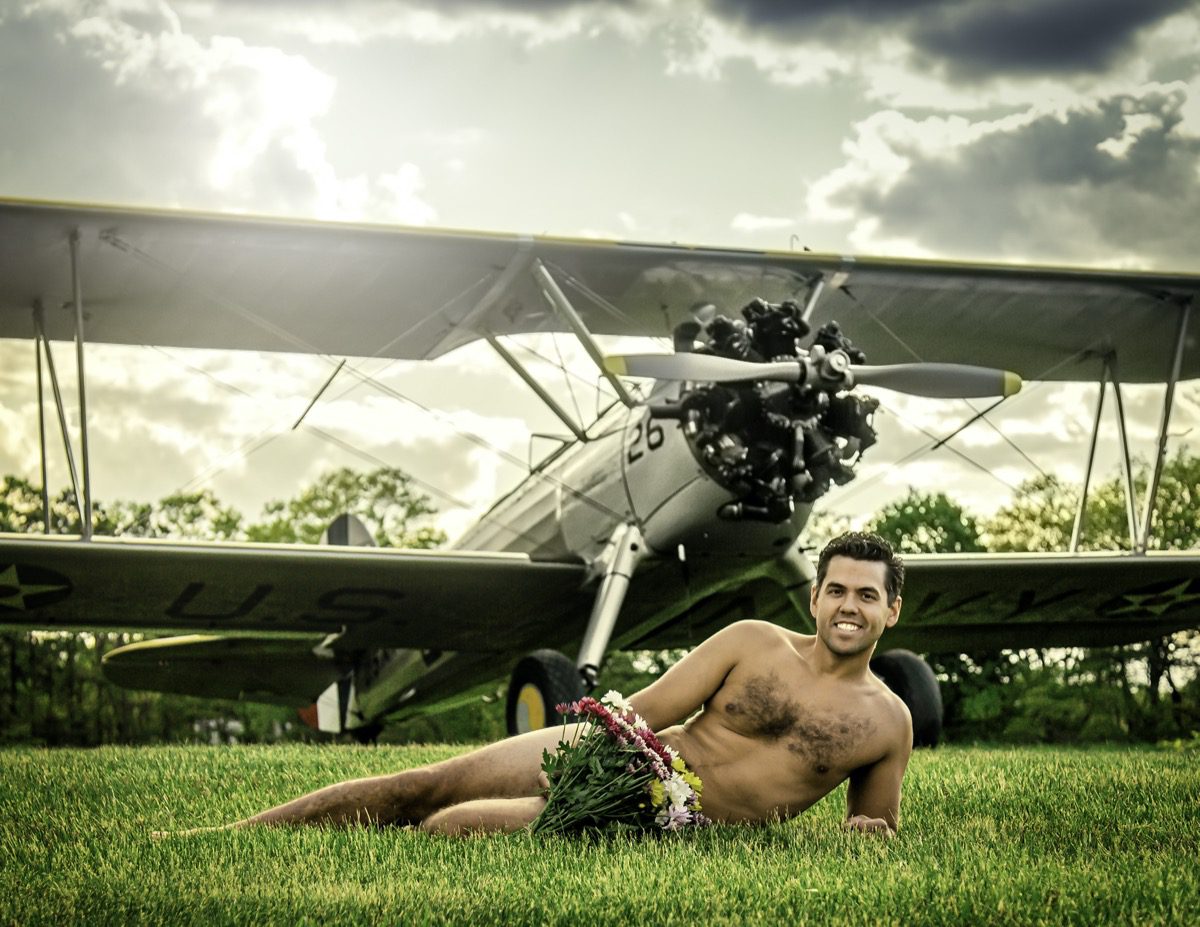 Proceeds from the sale of the calendar go to a scholarship fund for a Long Island student from a low-income family who wishes to pursue their dream of becoming a pilot.
Club officials note the calendar is selling very well, but they're not as close to their goal as they would like — but they do not plan to quit trying.
They have been helped by a mention from Max Trescott on his podcast Aviation News Talk.
They said they also got the extreme honor of having a beer named after them, "Pilots Without Pants Ale," at the aviation-themed brewery Moriches Field Brewing Company in Moriches, N.Y.
Mr. November wants the general aviation community to know that while this was a fun project, the pilots of the Antique Airplane Club of Greater New York are serious about airplane restoration and sharing the magic of flight with young and old.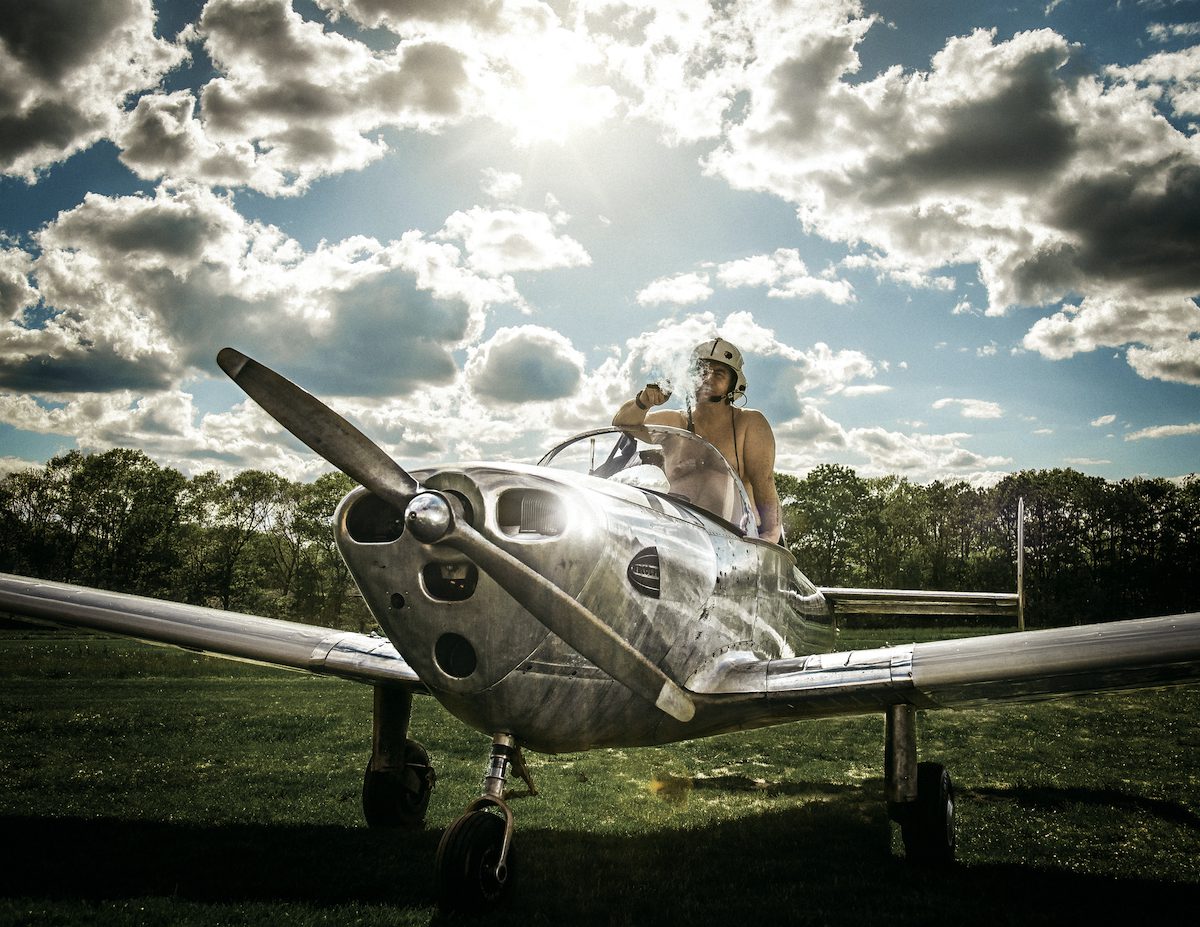 So what would convince a pilot to pose for a calendar like this?
"I am always looking for an excuse to break out my fedora," jokes Mr. Cover Model, who is also the president of the club.
"I wasn't posing for the calendar. I was playing my banjo when Annemarie snuck up and took that photograph," adds Mr. February with a deep sigh.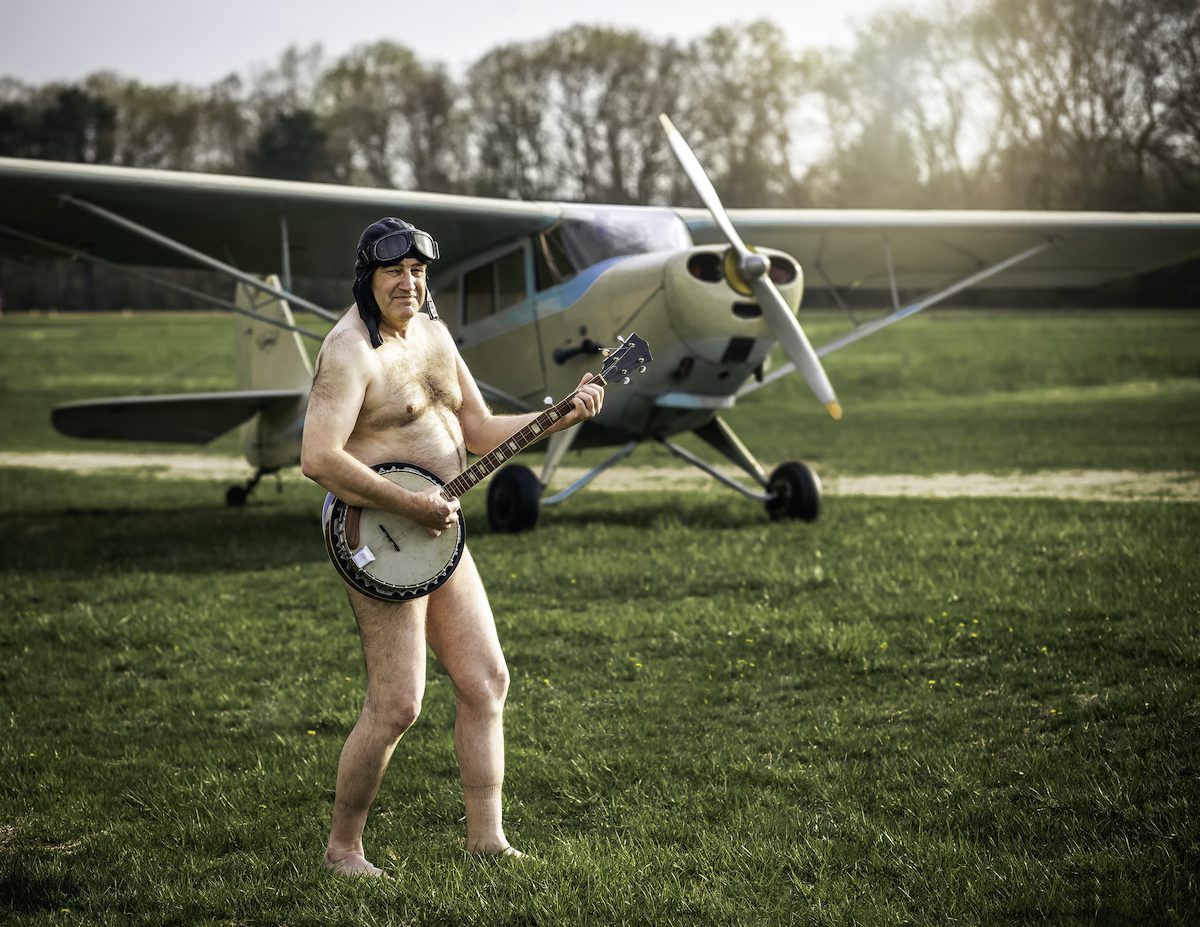 "To show aviation can be fun, adventurous, and a life motivator," says Mr. October.
"I did this for a good cause," adds Mr. June. "And why not pose with my airplane in my birthday suit?"
Mr. January sums it up for the models: "I needed to make sure that the great legacy of this airport continues for generations to come."
But would they do it again? And would they recommend such a project to other pilot groups?
"I would do it again and recommend my pilot friends go 'open cockpit' for a scholarship cause too," says Mr. Cover Model.
"I will pose again, but probably with a sax next time. I don't play the sax either, though," Mr. February reports.
"It makes for a great laugh and raises money for a good cause," adds Mr. June.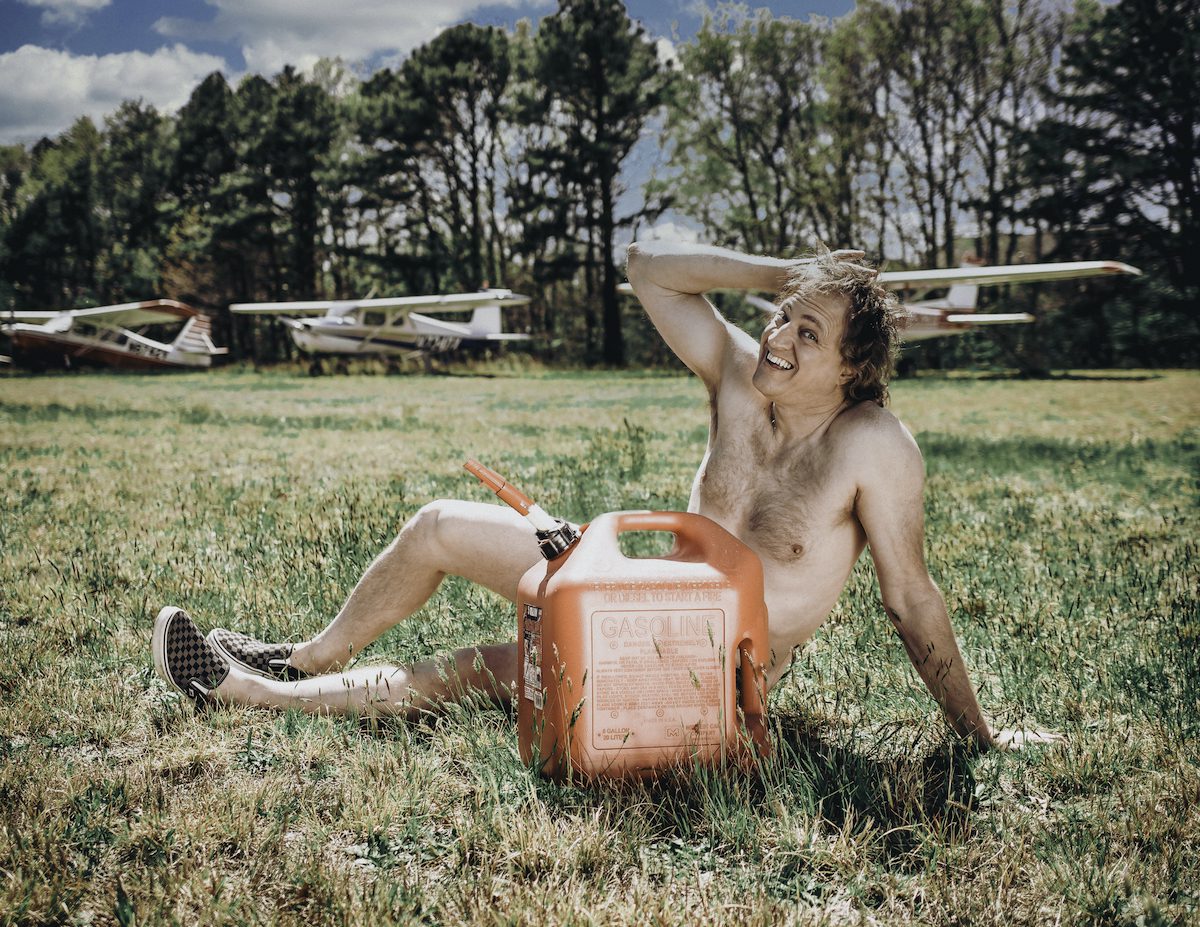 "I would definitely do this again, and any group that wouldn't mind making fun of themselves to raise money for charity should consider this," Mr. November concludes.
You can order a Pilots Without Pants 2022 calendar on Annemarie's website: ImageAMB.com/PWOP. Price: $19.99.