Lightspeed Aviation has introduced its Aviation Survival Gear Kit, a pilot-designed emergency kit.
The kit includes items that cover the basics of shelter, fire, water, first aid, and rescue, according to company officials.
Shelter: 5 yards of all-purpose, pocket-sized Duct tape and a 5×7-foot reflective blanket that can double as a tarp
Water and Fire: Storm proof matches, water purifying AquaTabs, and a collapsible plastic cup
First Aid: Chapstick, sunscreen, Tecnu skin cleanser for poison ivy and oak oils and Cala-Gel anti-itch lotion, bug repellant band, and nitrile gloves
Rescue: Glow sticks, a signaling mirror, and a paracord bracelet with compass, whistle, and flint striker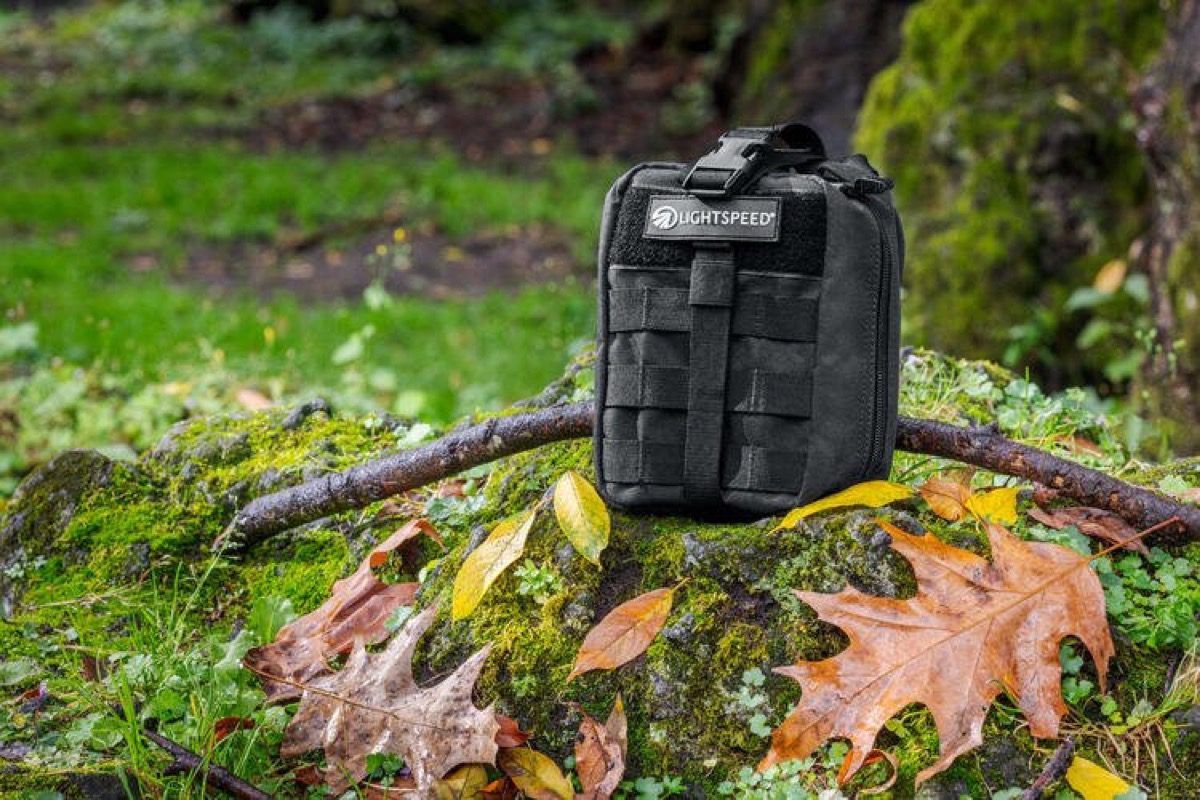 The items come in a military-style bag that is small enough to fit in a flight bag, officials note.
Also included in the kit is a multi-tool shovel that attaches to the bag in its own sheath. This shovel has sharp and serrated blade sides, a ruler, wrench and nail puller, a can/bottle opener, and additional cording.
Also included is the Aviation Survival Checklist Deck, a reference guide made up of 22 informational 4 x 6 cards with simple-to-follow checklists on topics ranging from first aid, fire, water, shelter, basic knots, and mental toughness tips.
Price: $129.