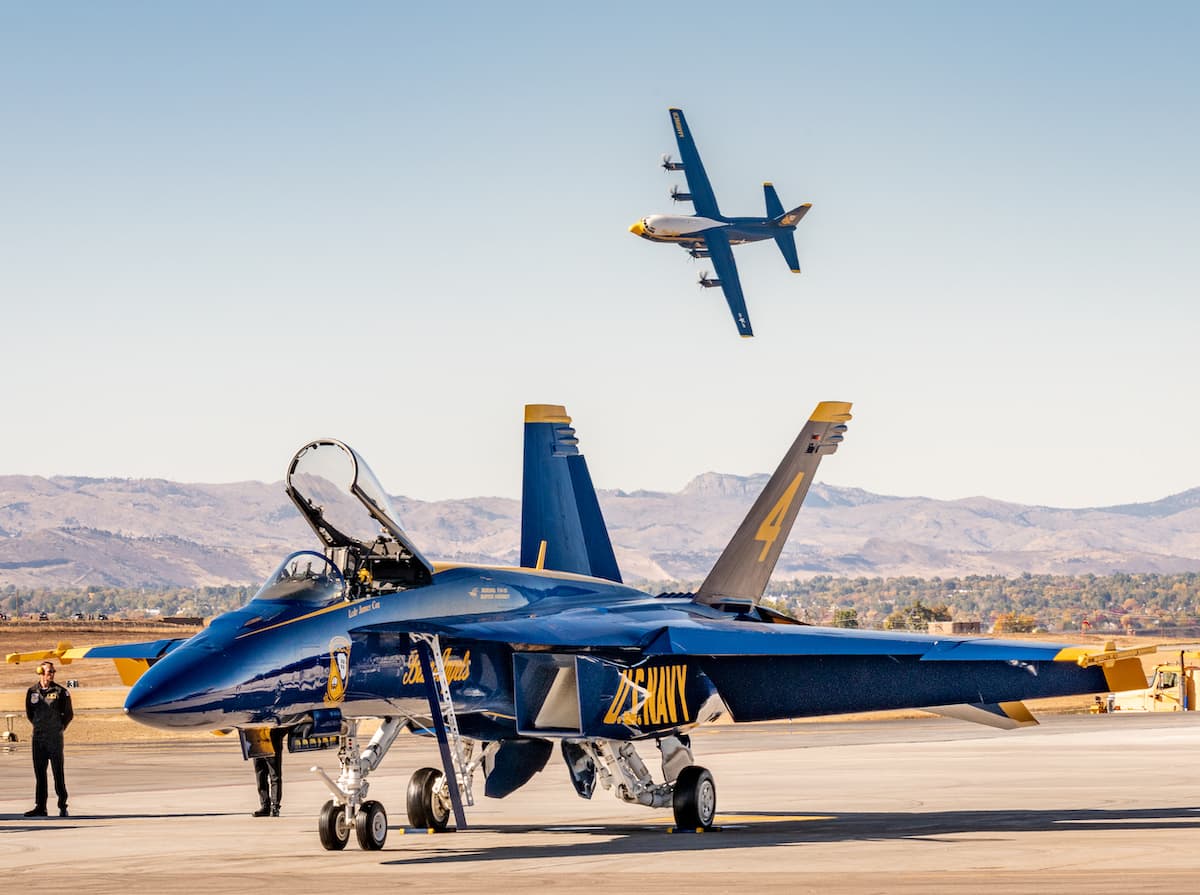 Story and Photos by GEREMY D. KORNREICH
Airshows have returned to Northern Colorado.
After too many years away and a 2020 that saw few aviation events due to the COVID-19 pandemic, the Northern Colorado Regional Airport (KFNL) hosted The Great Colorado Air Show on Oct. 16-17, 2021.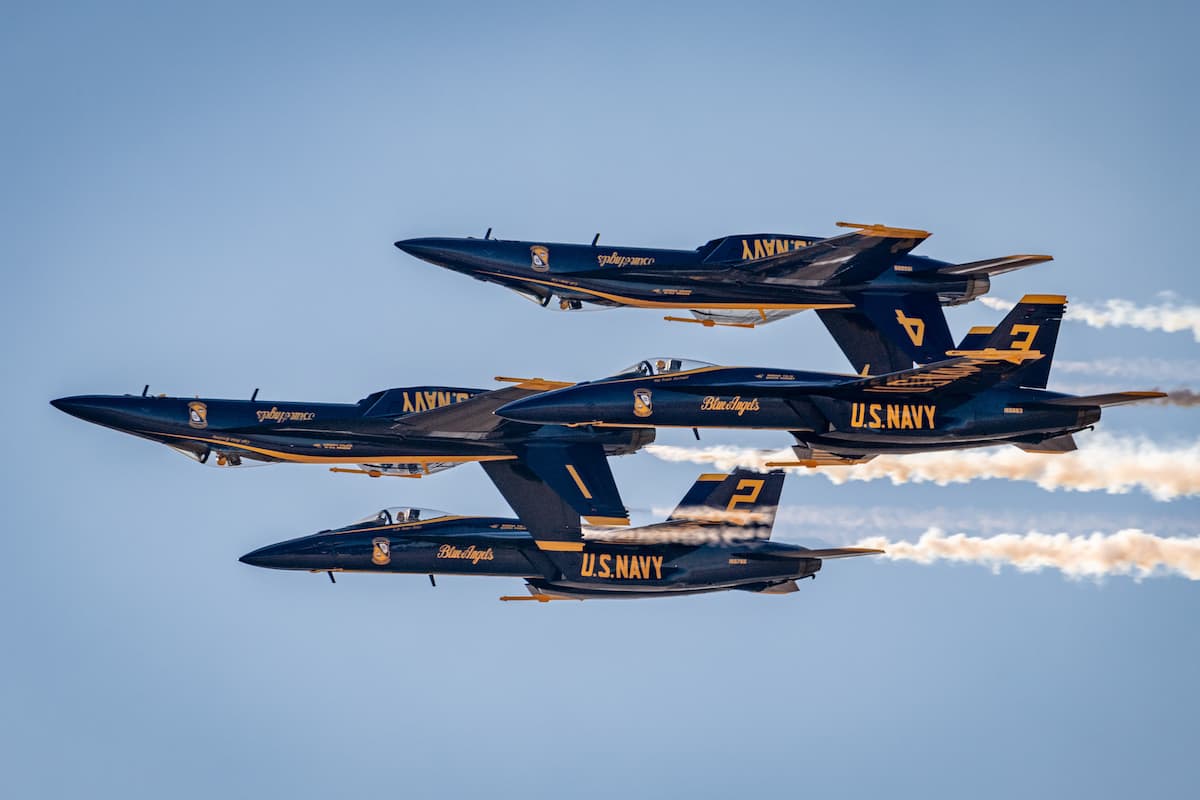 It's been 19 years since the US Navy's Blue Angels appeared in the area and their return was eagerly welcomed. They now fly the Boeing F/A-18 Super Hornets, a more advanced and larger aircraft than the previous generation Hornet seen in 2002. They've also upgraded "Fat Albert," their famed support airplane, to a Lockheed Martin C-130J Super Hercules.
Even the airport is new. KFNL, formerly Fort Collins-Loveland Airport, was renamed in 2016.
About 15,000 spectators attended each day, enjoying sunny Colorado weather which, as usual, started cold then warmed up enough for shorts and T-shirts.
While the show seemed full, many said they were frustrated by ticket costs running $55 to $85 a person, especially since many of the military acts perform at no cost.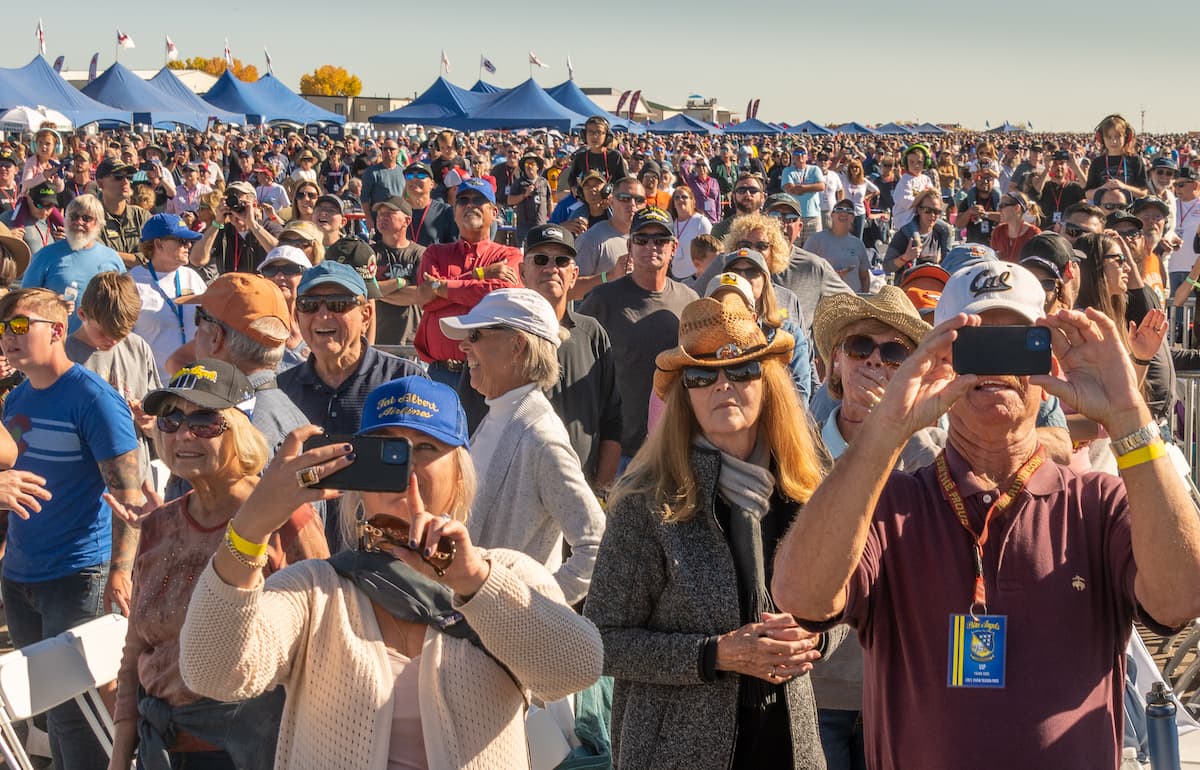 Area pilots and aviation enthusiasts also were dismayed that general aviation aircraft were not able to fly in for the weekend.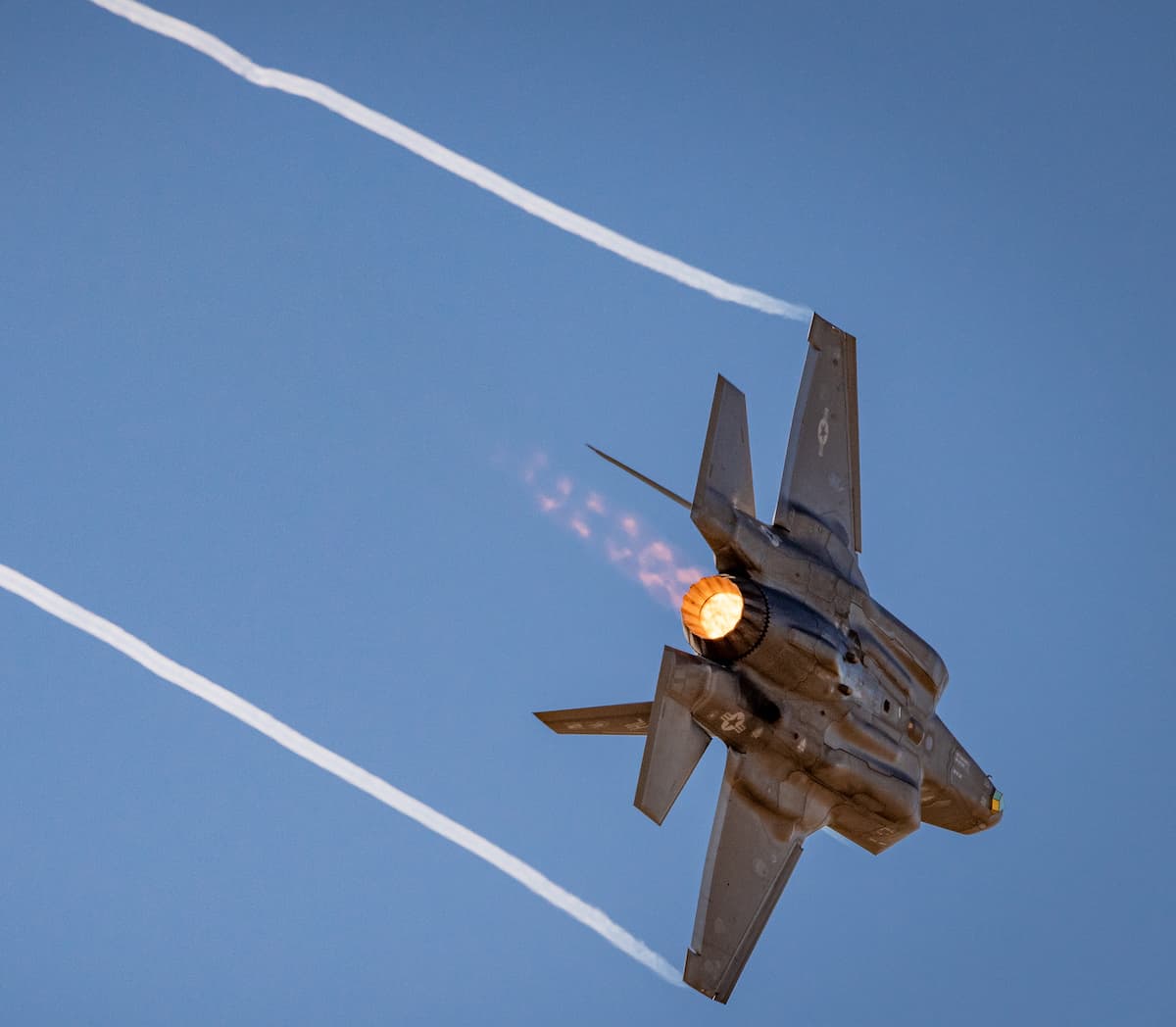 But that didn't dampen excitement for the Blue Angels or the other military demonstrations, including an A-10 "Warthog" Thunderbolt from Davis-Monthan Air Force Base in Arizona with a Vietnam-era commemorative paint scheme and an F-35 Lightning II from the USAF 388th Fighter Wing flown by Major Kristin "Beo" Wolfe, as well as skydiving teams from the US Navy and the USAF Academy.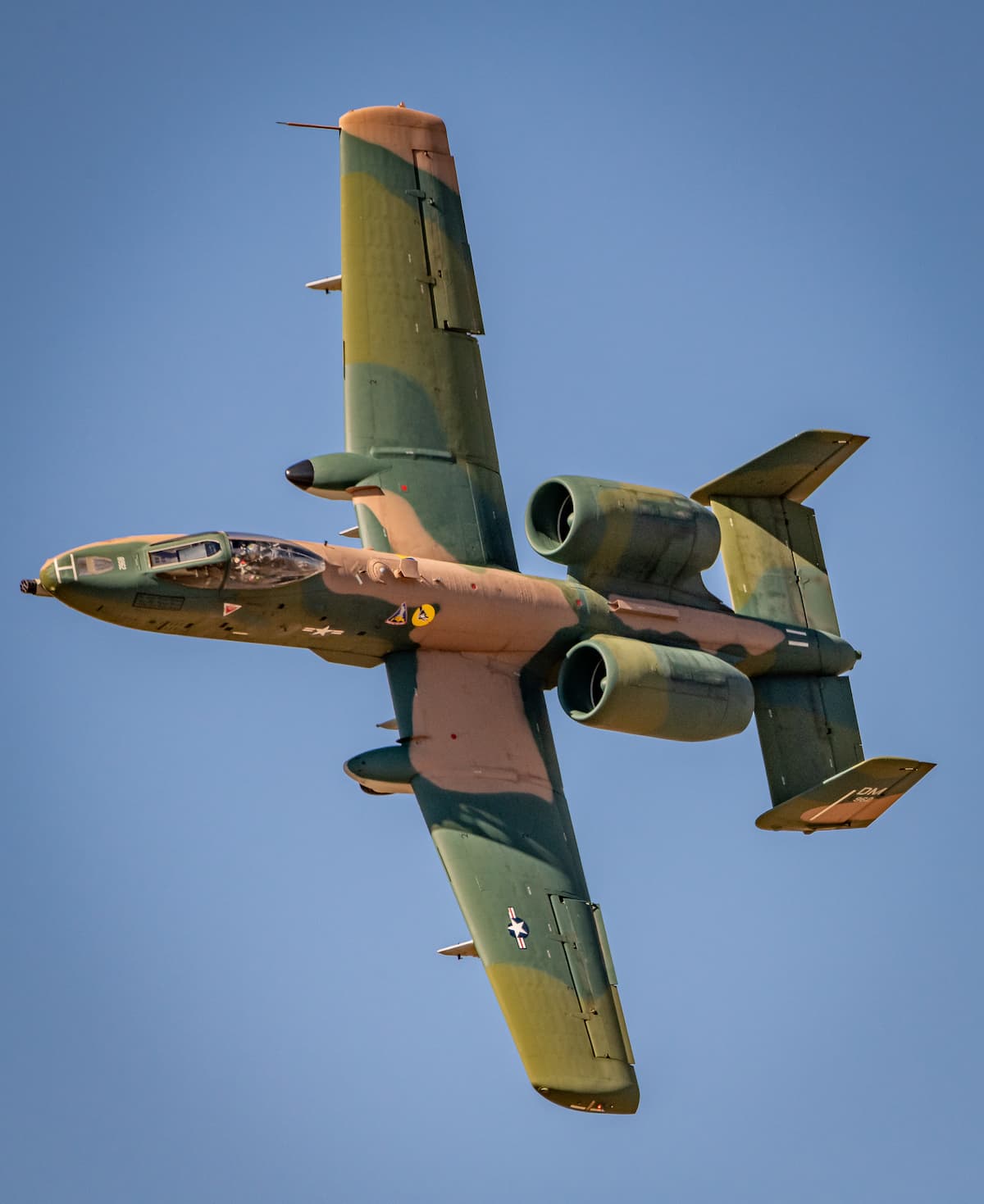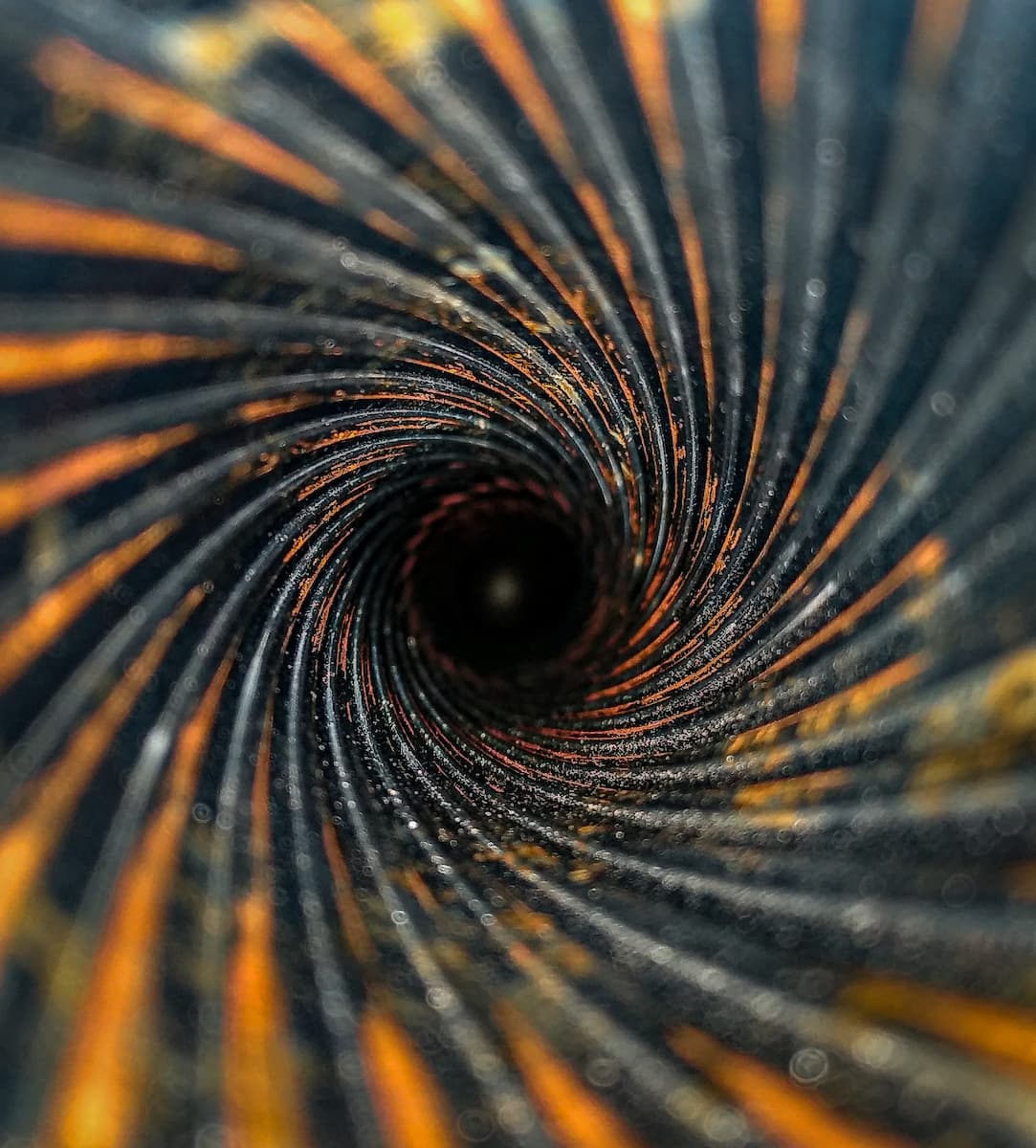 The A-10 and F-35 joined with a visiting P-51 to perform the popular heritage flight.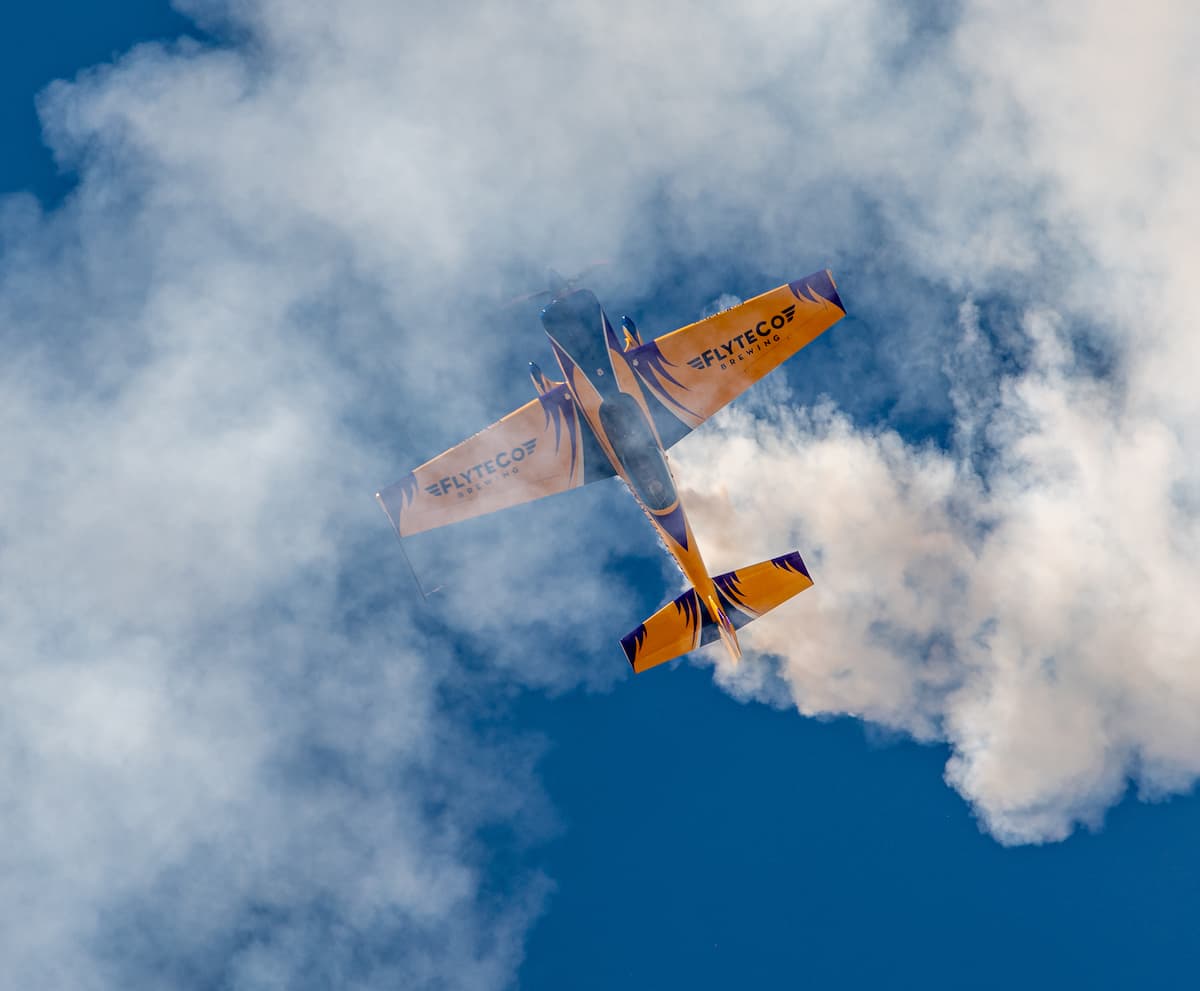 Colorado-based performers included Bob Freeman of Free Man Airshows in his Extra 300LC; Dagmar Kress, coach of the Metro State University Aerobatic Team, performing her impressive mix of aerobatics in her Pitts biplane; and the Rocky Mountain Renegades, a group of aerobatic pilots using Van's RV-8 and RV-4 aircraft and one Giles 202 for multi-aircraft formation flying.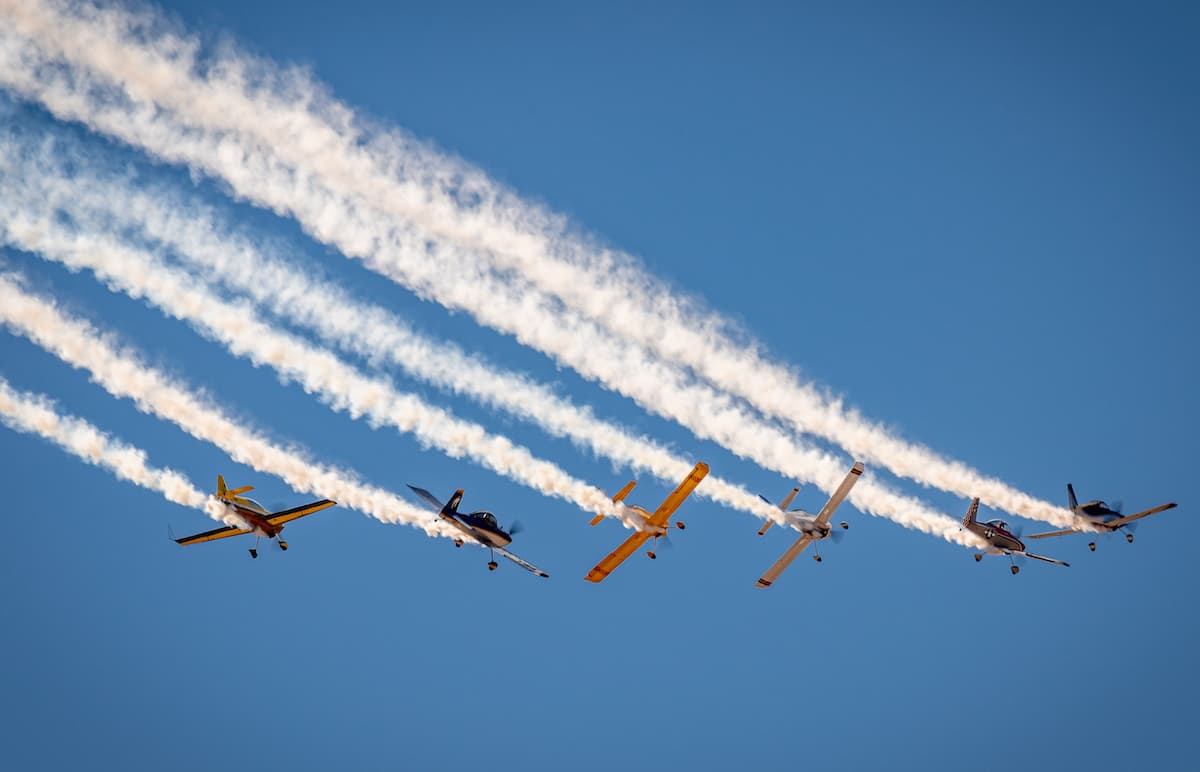 Other performers and their rare aircraft included Barry "Bdog" Hancock and his Yak-50 Russian aerobatic airplane, Gregory "Wired" Colyer and his T-33 jet "Ace Maker," Tom "Lark" Larkin and his SubSonex microjet, and National Aerobatic Champion Mike Wiskus and his Pitts S-1-11B Super Stinker.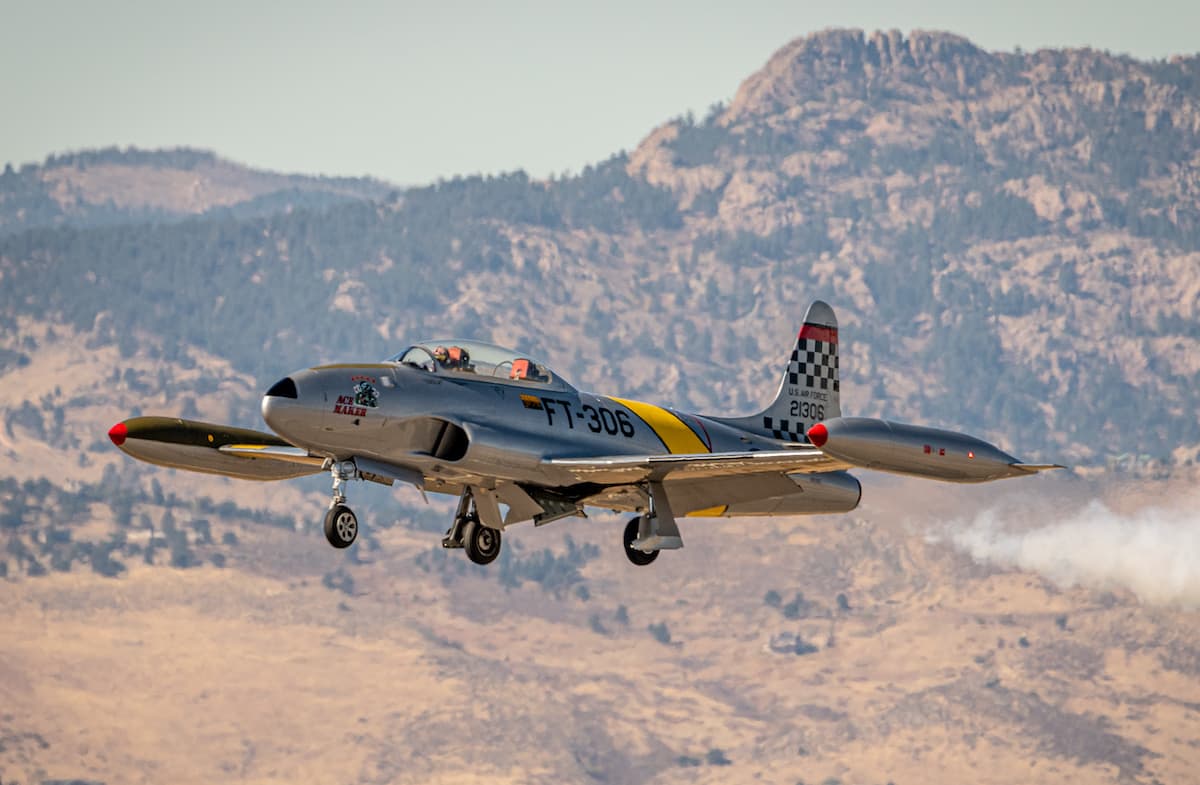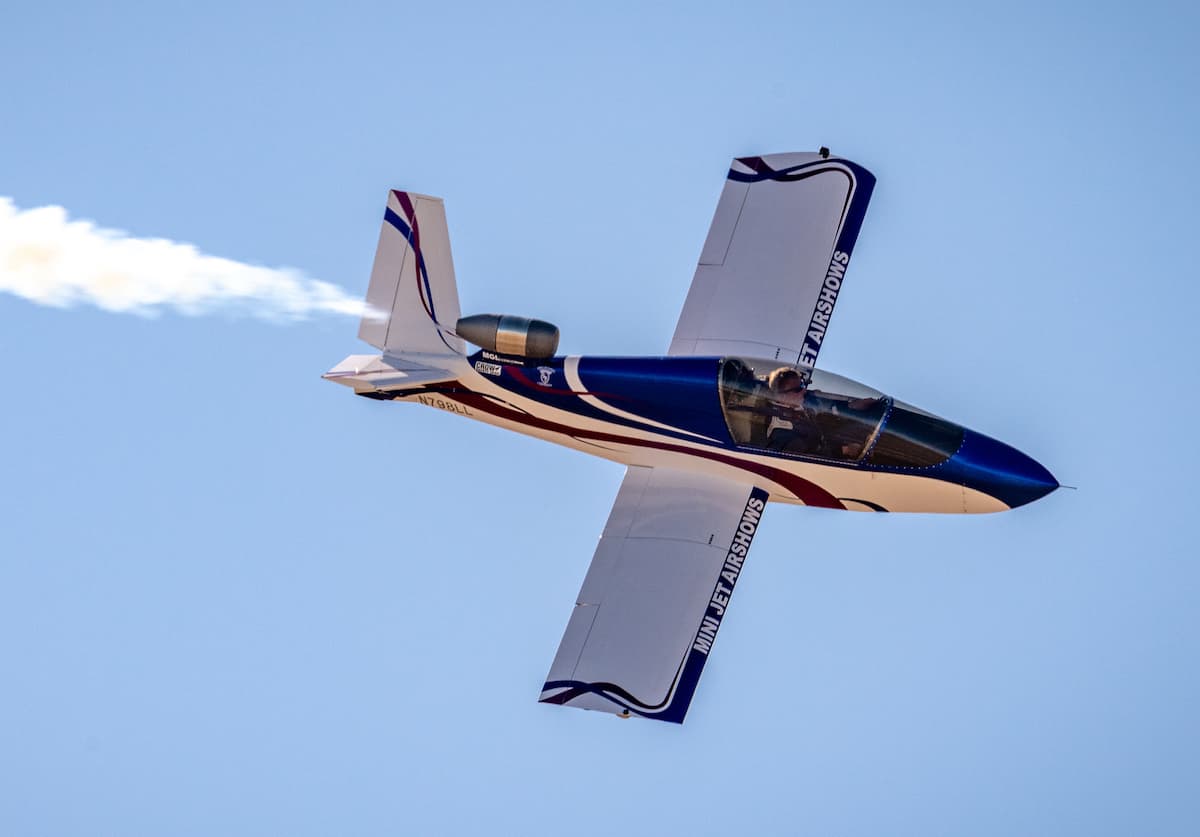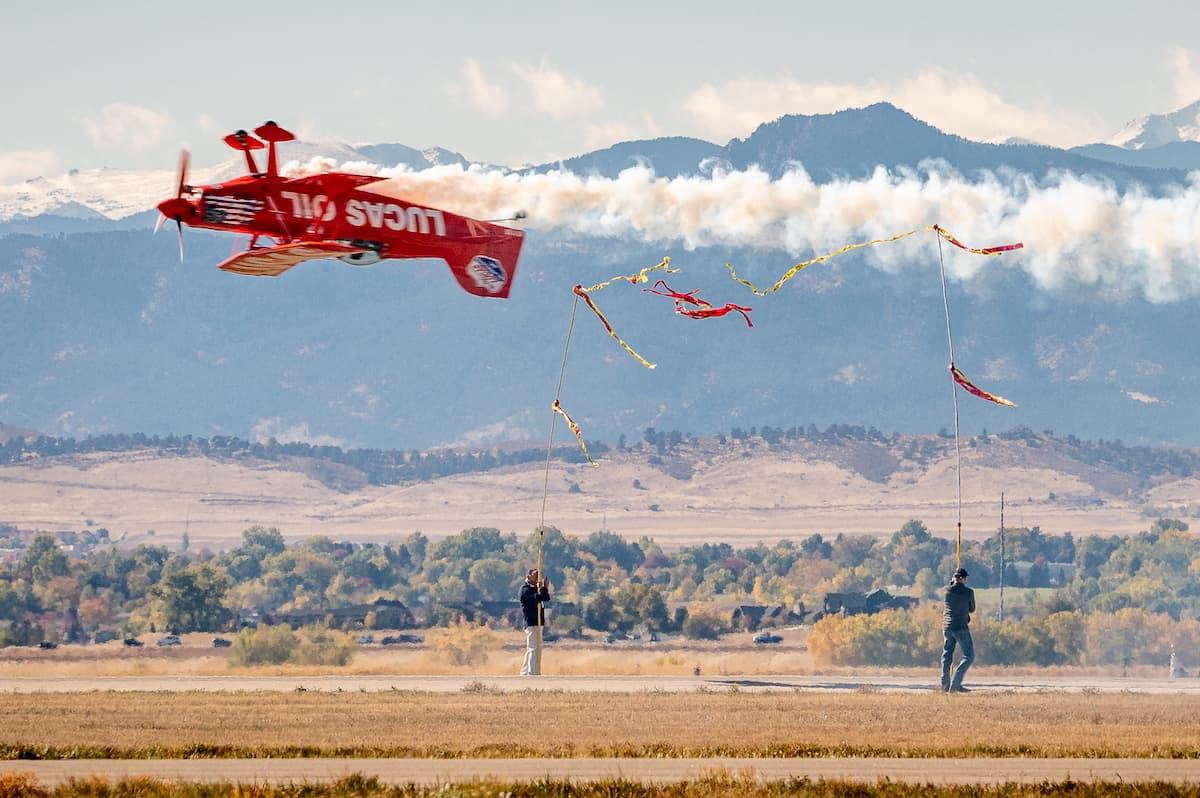 The show wrapped up with the Blue Angels, who wowed the crowd with their impressive close-formation flying and narration by Lieutenant Commander Julius Bratton, who will fly for the team starting next year.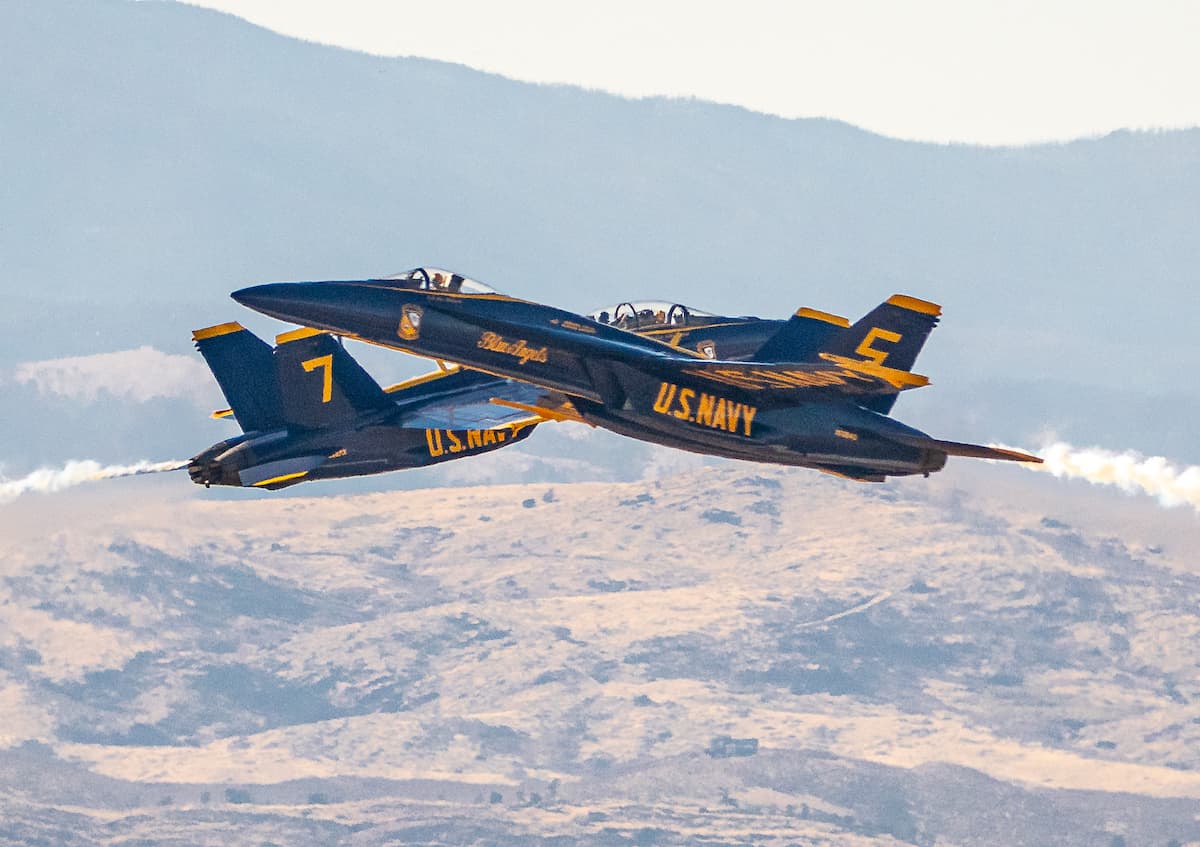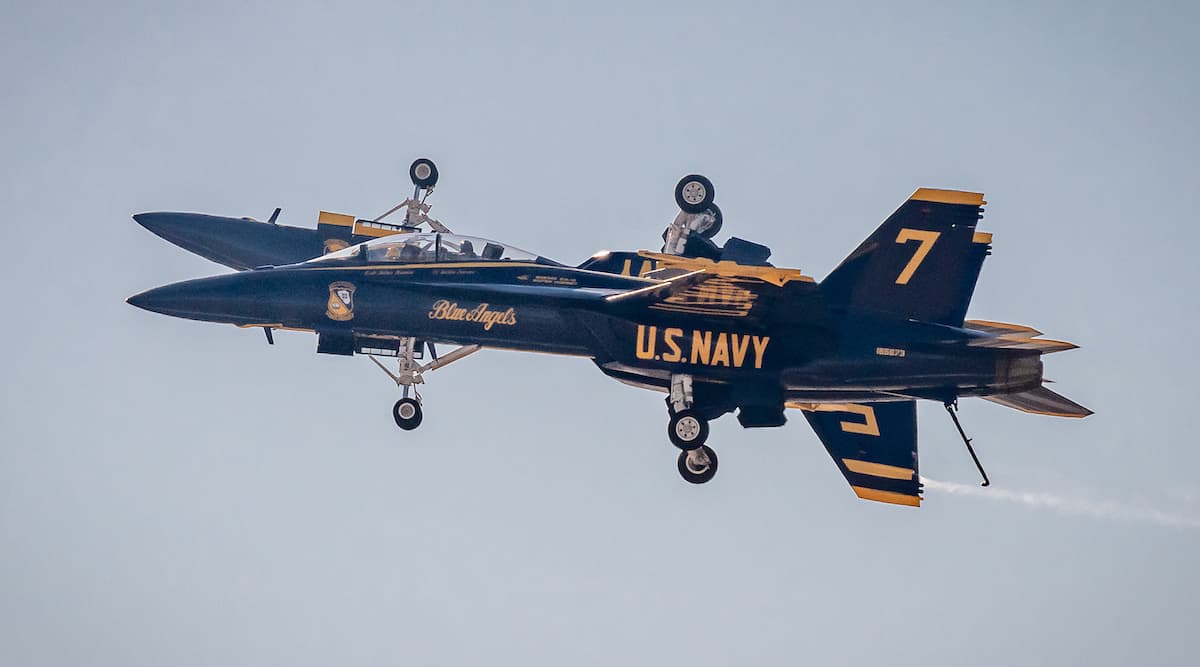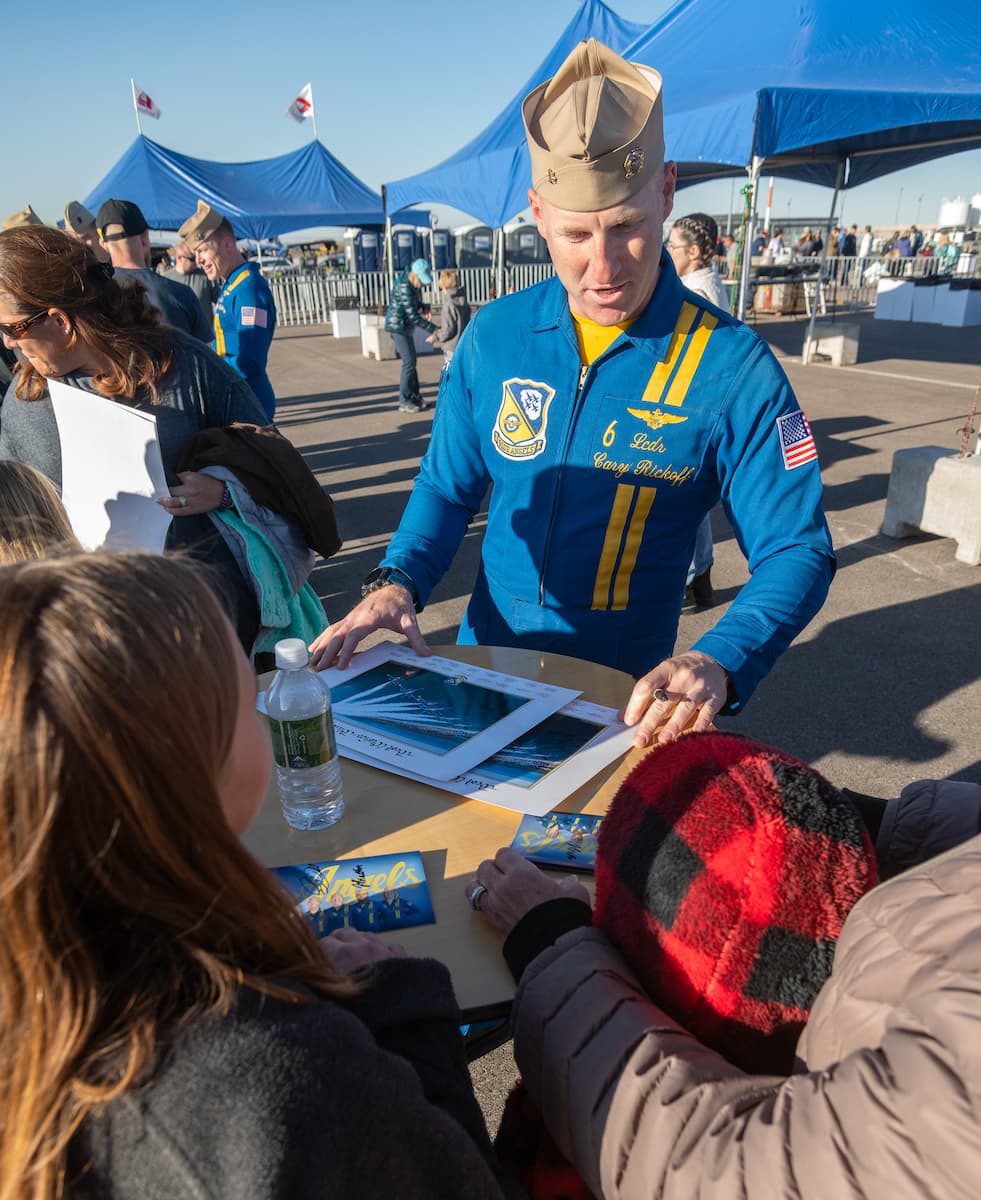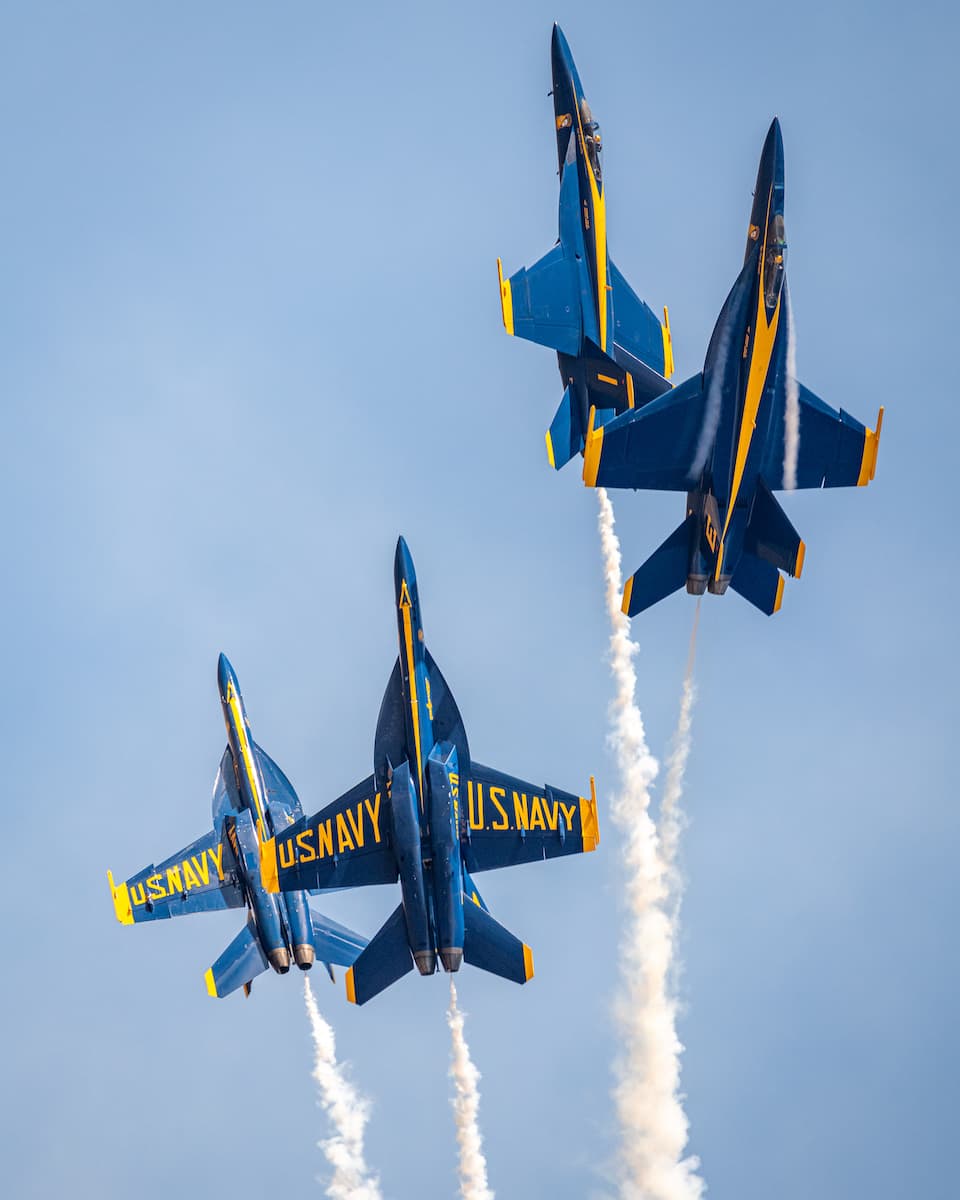 Static displays added to the entertainment, including the "Legend Airways" DC-3, a Colorado Air National Guard F-16, a rare Socata TB 30 Epsilon, a Piper Warrior, and a number of booths, with vendors ranging from a flight school, various souvenir and food stands, and several tents offering information on different military branches.