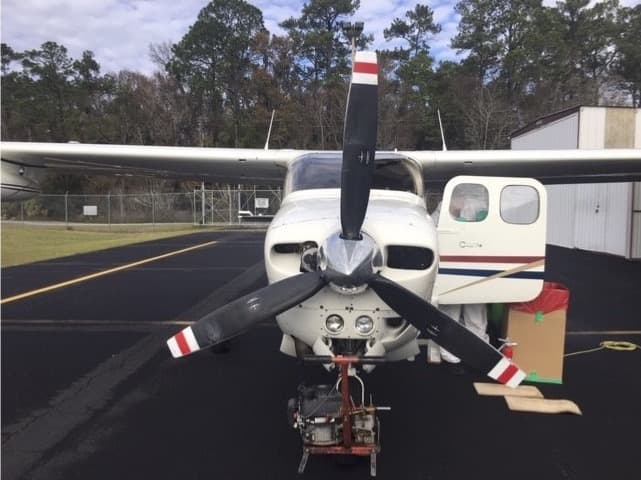 The pilot reported that during the initial climb from the airport in Gainesville, Florida, about 1,500 ft mean sea level, a bird was flying vertical and then turned into the Cessna P210.
The bird hit the propeller, continued through the left side of the windshield, and hit the pilot in the face.
After regaining control of the airplane, he declared an emergency and landed without further incident.
The airplane sustained substantial damage to the windshield. The pilot sustained minor injuries.
The pilot reported that there were no pre-accident mechanical failures or malfunctions with the airplane that would have precluded normal operation.
Probable Cause: The airplane's impact by a bird during the initial climb.
This December 2019 accident report is provided by the National Transportation Safety Board. Published as an educational tool, it is intended to help pilots learn from the misfortunes of others.