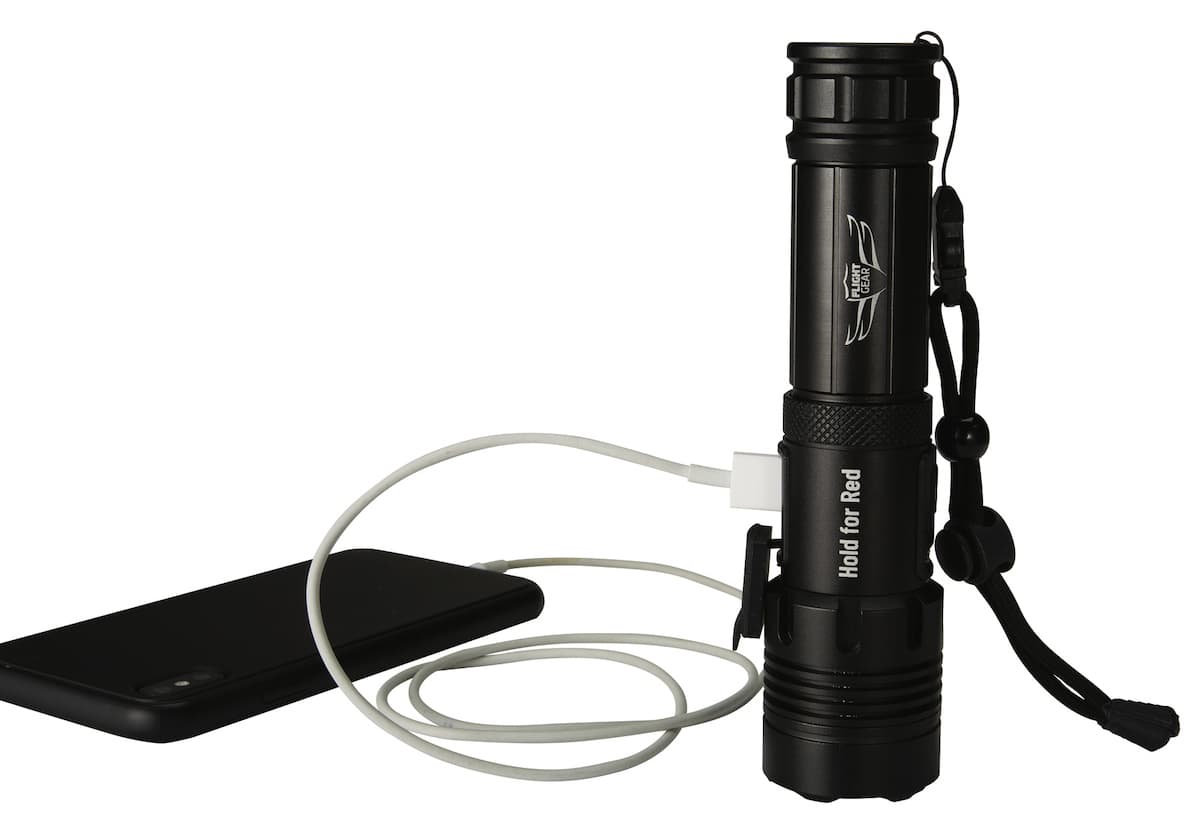 Sporty's has introduced the new Flight Gear Rechargeable Flashlight.
Constructed with aircraft grade aluminum, the water-resistant flashlight includes both white and red LEDs, plus a USB port to charge your devices.
White light is available in a high or a low setting, and includes a focusing bezel that provides both flood and spot light options, according to Sporty's officials.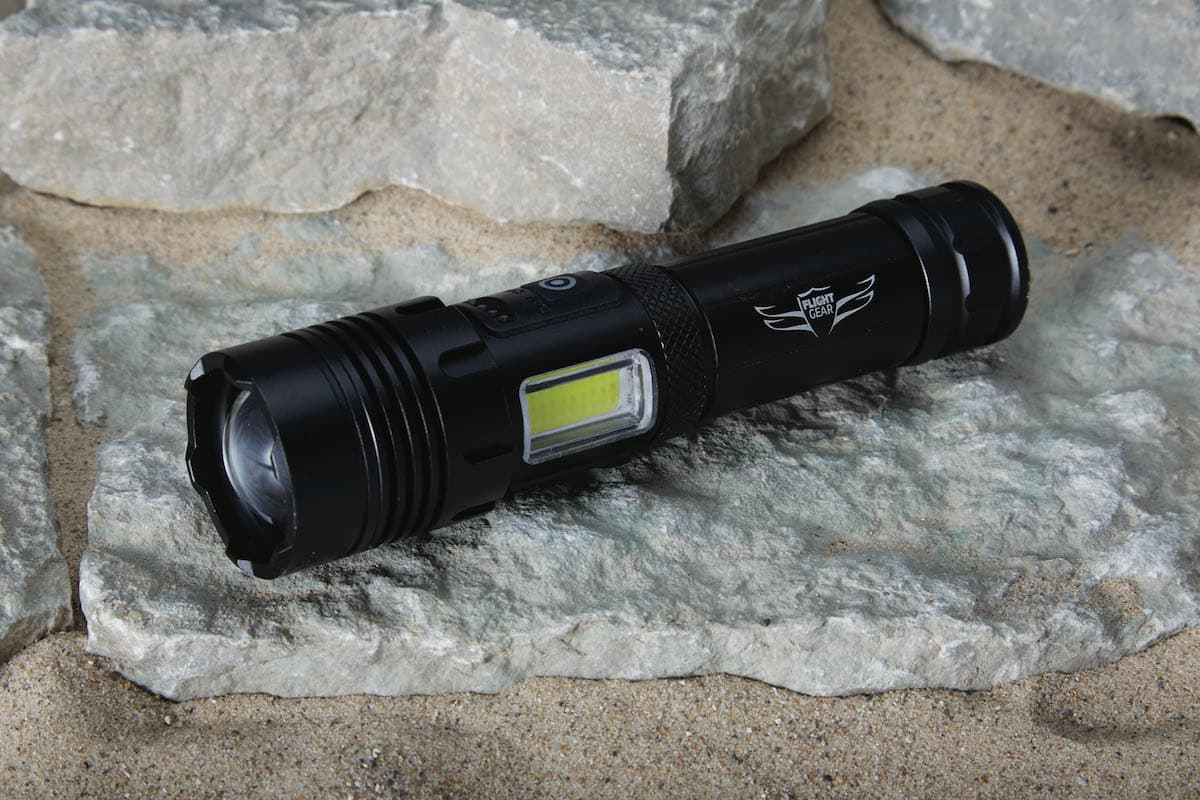 The red COB light on the side of the flashlight, ideal for preserving night vision, is activated by pressing and holding the power button for two seconds.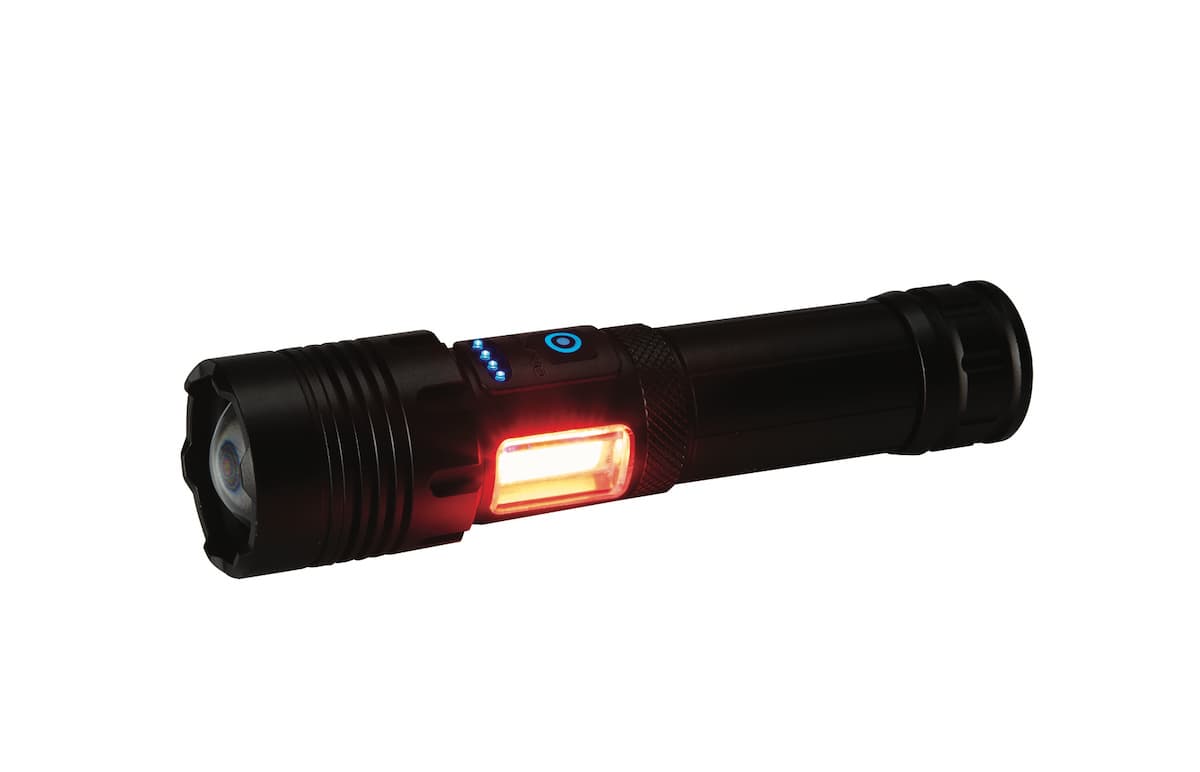 Plug your charging cable into the USB port on the side of the light and the flashlight's built-in rechargeable battery can provide up to 5000 mAH of power to extend the life of your phone or tablet.
The flashlight charges using an included micro-USB cable and a four light charge indicator shows you how much power is left.
The flashlight is priced at $49.95.