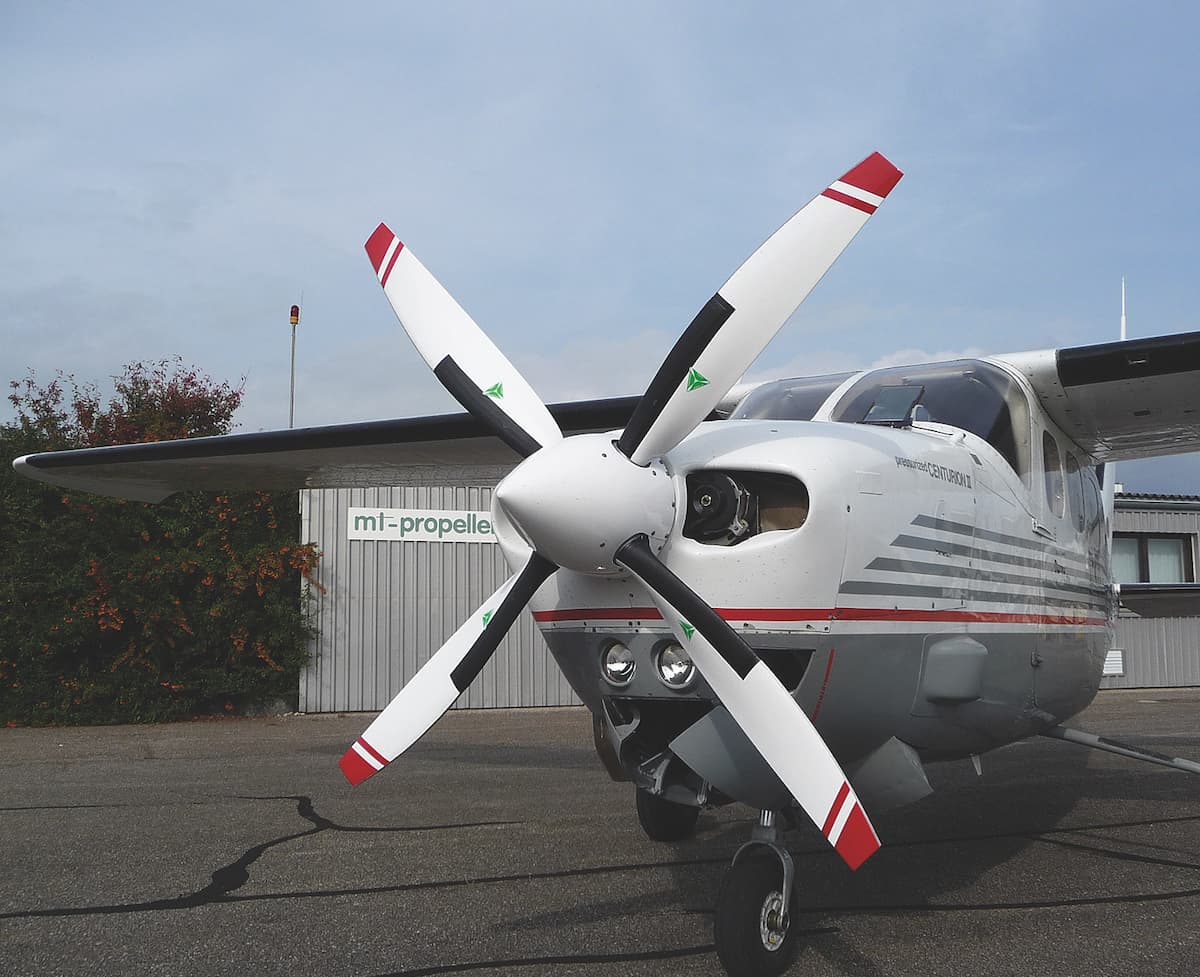 MT-Propeller has received an FAA STC for its next generation 4-blade scimitar composite propeller on the Cessna P210N, P210R, T210M, T210N, and T210R powered by Continental TSIO-520-P, -R, -CE, and -AF engines.
According to MT-Propeller Vice President Martin Albrecht, the new propeller offers:
5% better climb
3 to 5 knots faster cruise
Vibration damping characteristics for almost vibration free propeller operation
Bonded on nickel alloy leading edges for erosion protection of the blades
Due to the smaller diameter, the MT-Propeller for the Cessna 210 has more ground clearance for less blade tip erosion and FOD (Foreign Object Damage).
The propeller also has no life limitation and is repairable in case of FOD, he noted.
The installation is also certified by EASA, according to officials with the company, which is based in Germany.