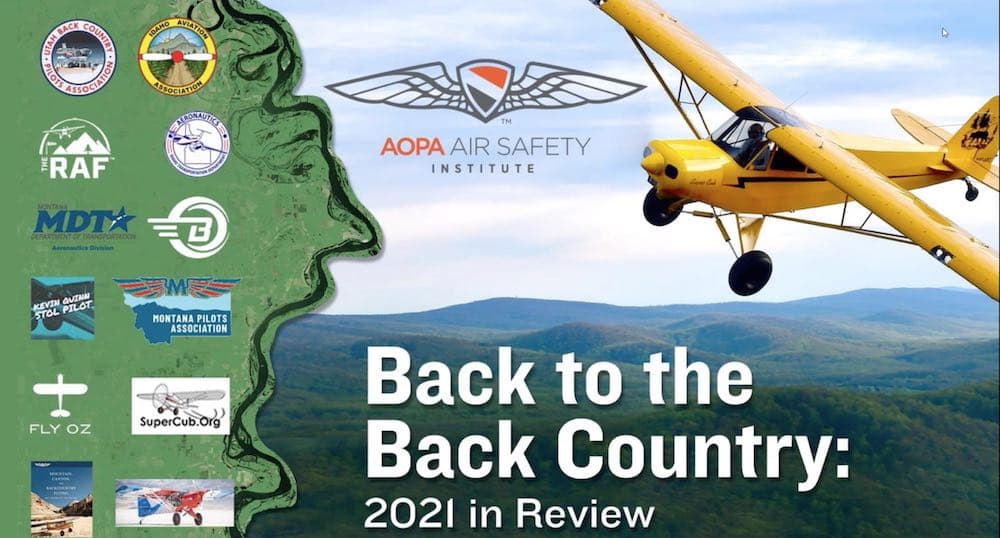 Now available online is the recording of a Nov. 18, 2021, webinar presented by the Aircraft Owners and Pilots Association Air Safety Institute, "Back to the Backcountry: 2021 in review."
Part of the Air Safety Institute's Backcountry Safety Initiative, the free webinar took a look at recent backcountry flight accidents in the effort to avoid them in the future.
"I think everyone can learn something from this presentation," said Recreational Aviation Foundation President Bill McGlynn, who was one of the panelists on the webinar.
Also joining moderator Richard McSpadden, who is the executive director of the Air Safety Institute, were Safety Director for Idaho Aeronautics Tim Steffen, Dick and Patrick Williams, Utah Back Country Pilots President Roy Evans, Montana Pilots Association President Mike Vivion, STOL Bandits' Joel Dopson, Mark Patey of Utah, and AOPA's Alicia Herron.
You can see the presentation here.