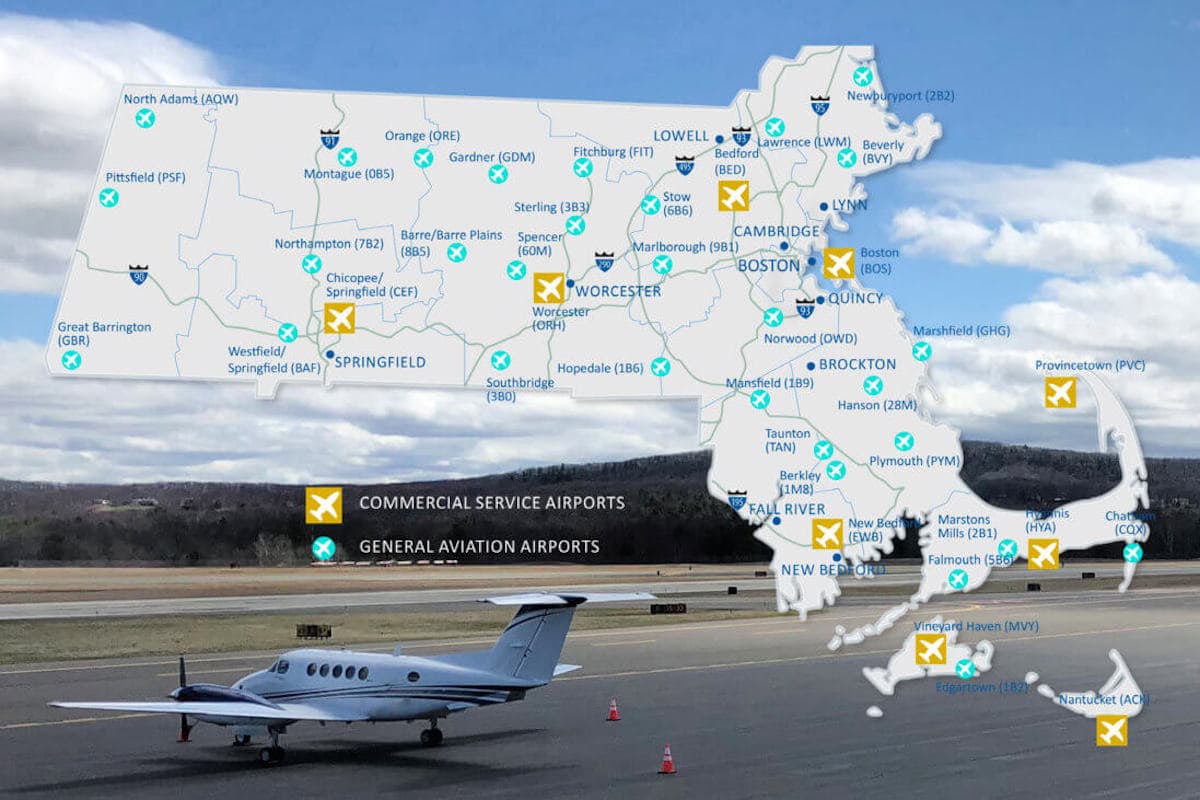 A bill has been introduced in the Massachusetts legislature that calls for the repeal of the commonwealth's sales and use tax exemption on aircraft sales and parts used in repairs.
If passed, the bill being considered by the Massachusetts House of Representatives would subject aircraft and parts transactions to a 6.25% state sales tax.
In a letter of opposition to state Senate and House leaders, officials with the National Business Aviation Association (NBAA) argue that the bill ignores clear evidence that the aviation industry is a major contributor to the commonwealth's economy.
"As a leader in aviation, Massachusetts is poised to be at the forefront of technological advances in fuels and propulsion systems that will help the industry achieve aggressive and voluntary climate goals, including carbon-neutral growth from 2020 and net-zero carbon emissions by 2050," said Scott O'Brien, NBAA's senior director, government affairs.
According to 2019 data from its own Department of Transportation, general aviation supports almost 200,000 jobs in Massachusetts and provides more than $24 billion in economic impact, O'Brien noted.
"Currently, the commonwealth is competitive with surrounding states like Connecticut and New York, which have embraced general aviation to generate jobs and economic activity," he added. "But Massachusetts's strong position in aviation's future is in jeopardy if the tax exemption is repealed and high-paying jobs will be lost as general aviation aircraft are forced to relocate to other states."
"Massachusetts legislators have contemplated such repeals before, but NBAA and a strong general aviation coalition have successfully defended our community because the benefits of general aviation are unassailable," O'Brien added.
That coalition includes the Massachusetts Business Aviation Association and Massachusetts Airport Management Association, according to Brittany Davies, NBAA's Northeast regional representative.
"Massachusetts is recognized for a strong tradition of local advocacy," she said. "These groups are well organized, experienced and have a deep affinity for the welfare of their communities. In general aviation, these groups also have a compelling argument for retaining the sales and using tax exemption."
"With a robust airport network, highly skilled employees and a long history of supporting general aviation, the commonwealth of Massachusetts is a place where aviation wants to do business. Repealing the exemption, however, will be a significant obstacle to the industry's success," Davies added.