It was sometime in the early 1980s. I had just drawn a crude airfoil and had given — I thought — a quite brilliant dissertation on Bernoulli's principle to a roomful of Civil Air Patrol cadets.
"Any questions?" I asked, dropping the Piper Cub-yellow chalk into the aluminum tray that ran along the base of the chalkboard, then dusting off my hands on my dark blue uniform pants.
One teen tentatively raised his hand. I nodded for him to proceed and he asked, "Well how is it that airplanes can fly upside down, Captain?"
I. Had. No. Idea.
Now, my initial training was a long time ago. My first certificate was paper and was signed by Orville Wright himself, [Editor's note: What William says here is exactly 50% accurate], so I might have forgotten some of what I was taught, but all these years later, I only recall being introduced to Mr. Bernoulli in my ground school classes.
And Bernoulli can't explain why airplanes can fly upside down. Of course, I also thought he was Italian, and an ancestor of a company that makes my favorite pasta sauce — both of which are not true.
The sad thing is that flight training hasn't come much farther in the intervening 40 years. Sure, the FAA has thrown poor Newton into the mix, but the average flight instructor — much less the average pilot — has a weak understanding of the forces of nature that let us cheat gravity.
And, of course, most CFIs still think Bernoulli is Italian.
Truth be told, the four-letter word LIFT is a lot more complex than we are taught in flight training. This, perhaps, is what prompted a retired Naval aircraft hydraulic and pneumatic mechanic to write a two-page letter saying that all the current theories of lift are wrong. Having worked professionally with both fluids and air, he felt that outside of closed environments they "do not behave alike." He advocates that airflow is irrelevant, and it's all about pressure.
And, our reader made the excellent, and on its face, obvious statement: "The only way to achieve flight is to push or pull the wings through the air. The wings travel through the air. The air does NOT travel over the wings. There is a difference."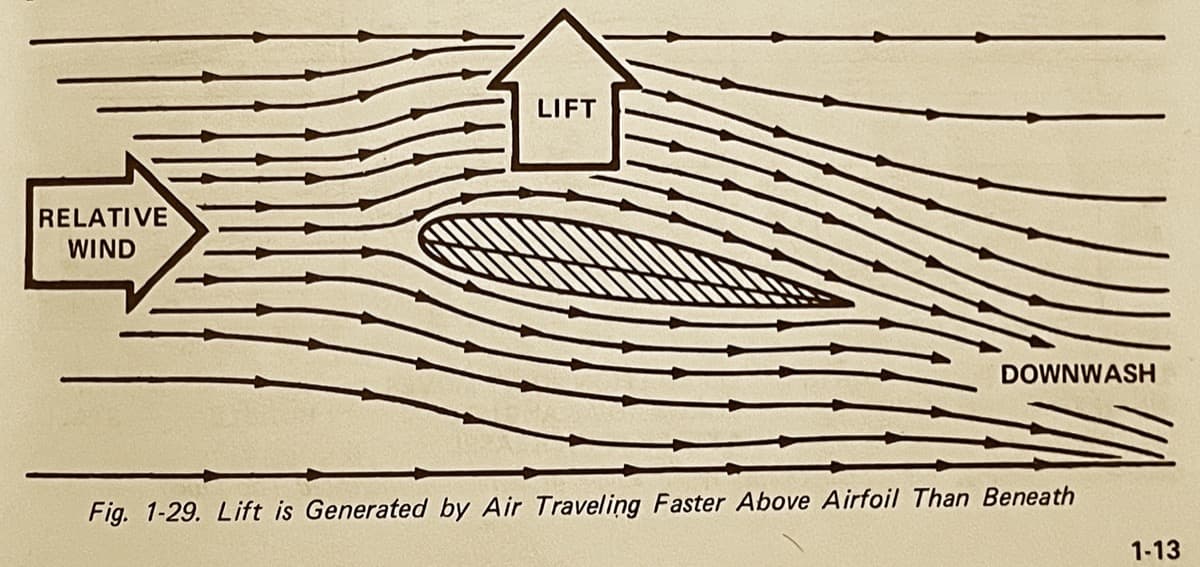 When I first read that, I thought, well, duh, of course. But then I got to thinking about virtually every diagram ever published of an airfoil in flight. They all show the air flowing over the wing. This, no doubt, is done for illustrative purposes, but has it led to a misunderstanding? Of course, sometimes air actually does travel over the wings, which still cause the wings to work just fine. There's no shortage of YouTube videos of improperly secured airplanes taking flight when gusty thunderstorms pass through. So maybe that's moot.
Of course, it's not just about wings. All parts of an airplane generate lift, which is why both the nearly-wingless Gee Bee Model R racer and Santa's Sleigh can fly. Both are what are called "lifting bodies," aircraft that generate a great deal of lift from the fuselage rather than from the wings. Of course, for this to work, you need a ton of power. Either eight engines, in the case of Santa; or 800 horses in the case of the R-1 Racer.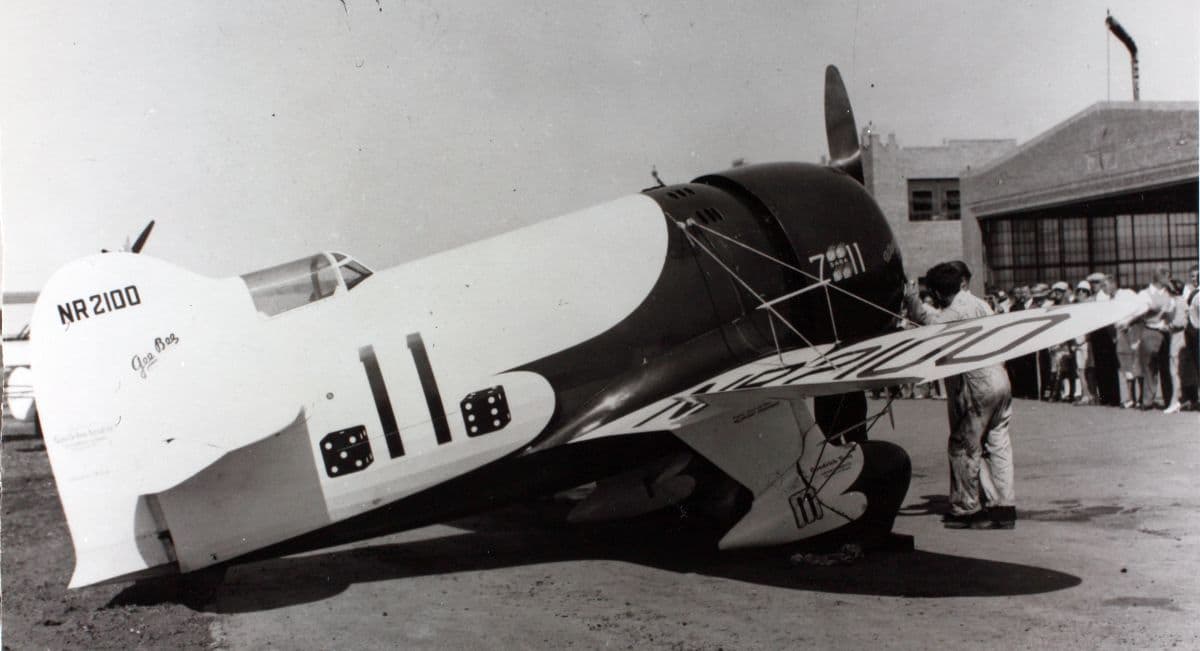 But all of this got me thinking about lift. How it's understood. Or not. And how it's taught. Or not.
Now, I did confirm, by checking the dustiest book on my bookshelf, that in the 1980s, it was all about Bernoulli. My 1981 Jeppesen Sanderson Advanced Pilot Manual, says, "There is only one condition that must be present for an airfoil to produce lift — the air pressure above the wing must be less than the air pressure below the wing."
To accomplish that, all that was required was for air to move faster over the top than over the bottom. And then the book introduced Dr. Bernoulli.
Now, Dr. B has been around a looooong time in aviation. But not completely without objection: 1944's famous "Stick and Rudder" by Wolfgang Langewiesche is highly critical of what was then called The Theory of Flight.
"In the first place," wrote Langewiesche, "Bernoulli's Theorem does not really explain — the explanation is more puzzling than the puzzle! In the second place, Bernoulli's Theorem doesn't help you the least bit in flying."
He even has an entire section called "Forget Bernoulli's Theorem." Instead, he is all about angle of attack, focusing on actionable intelligence usable in the cockpit, and the rest be damned.
But the FAA disagreed then (well, they were the CAA then) and still disagrees now, saying in the Pilot's Handbook of Aeronautical Knowledge: "Modern general aviation aircraft have what may be considered high performance characteristics. Therefore, it is increasingly necessary that pilots appreciate and understand the principles upon which the art of flying is based."
And how are they helping us understand these principles? Looking at Chapter 4 of the handbook, there's a section called "Theories in the Production of Lift." Note the plural. Here the FAA does admit that traditional theories don't really do a good job in explaining "how lift is formulated." But then they go on to spend the next five pages trying to do just that, still talking about Bernoulli (with the addition of Newton), but at the end they say, you know what? Just go read what NASA says. Literally, I'm not making this up. The NASA URL is the last word in the chapter.
So what do rocket scientists say?
Interestingly, the folks at NASA's Glenn Research Center concur, at least in part, with our reader. On its Beginner's Guide to Aeronautics website (targeted for middle school through undergraduate college students) the NASA folks say: "There are many explanations for the generation of lift found in encyclopedias, in basic physics textbooks, and on websites. Unfortunately, many of the explanations are misleading and incorrect."
But then they proceed to spend more time bashing the common theories of lift — including the one I taught to the cadets — than they do explaining how lift works.
Here's what they say on the latter: "Lift is a mechanical force generated by a solid object moving through a fluid. As it is a force, it is a vector quantity, having both magnitude and direction. It acts through center of pressure and is directed perpendicular to the flow direction."
Allllrighty then. I'm glad we got that cleared up!
NASA, no dummies, go on to say: "The real details of how an object generates lift are very complex and do not lend themselves to simplification."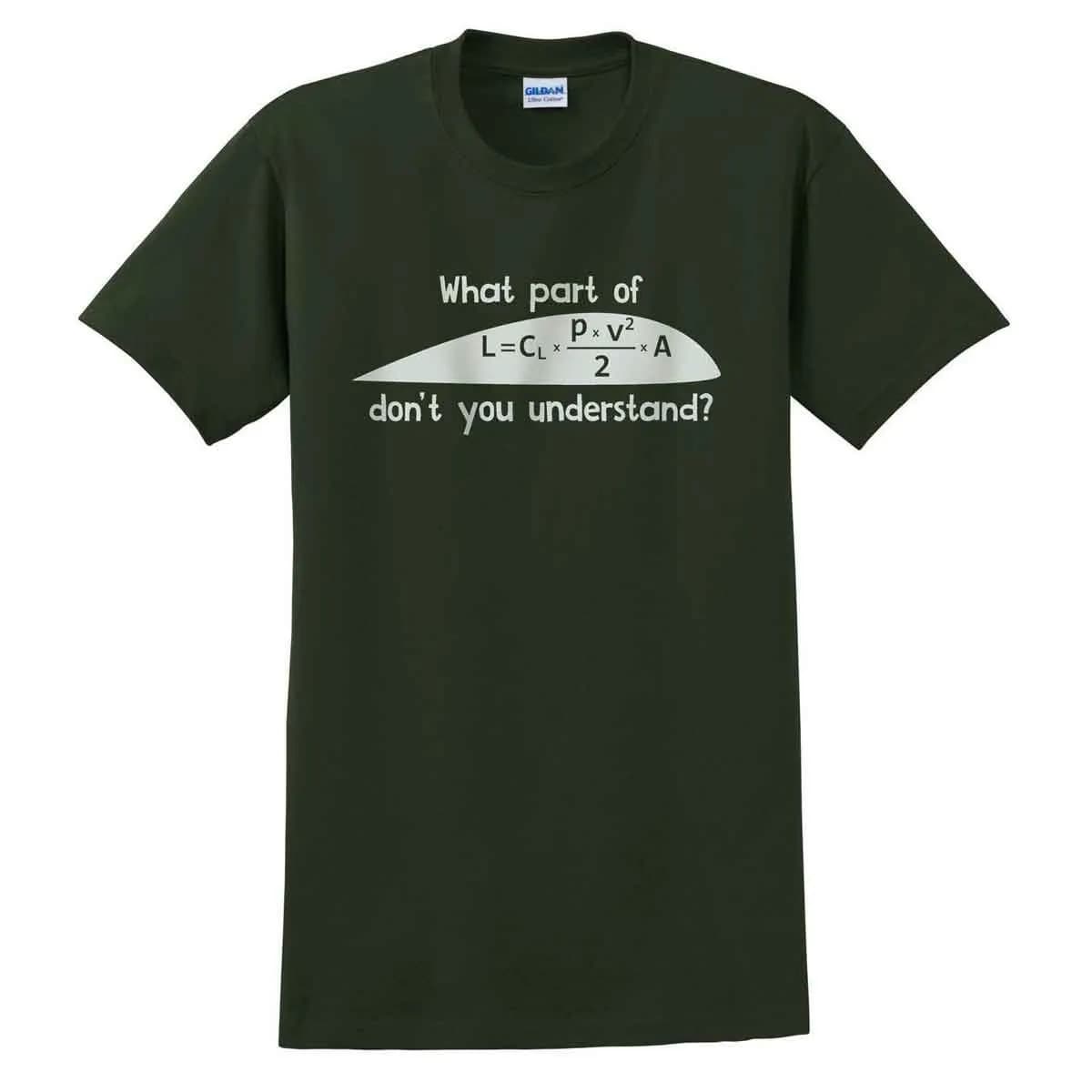 I think that gets to the heart of the matter. For pilot training, we need a simple explanation as there is so much else to learn. If we even need to know how lift works at all. Maybe Langewiesche was right. Who cares if we can't use it in the cockpit flight deck?
Me? To be honest, I couldn't understand what our Naval aviator proposed any better than I could understand the FAA's version or the NASA version.
Instead, I've decided to adopt aviation pioneer Percival White's advice from his 1930 book "How to Fly an Airplane." He wrote that while "no intelligent flying is possible without at least a smattering of aerodynamics," he concedes that it's a deep science, "which calls into play higher mathematics."
Accordingly, he felt the "average student pilot does not need to go deeply into the subject," adding, "When in doubt about what to do, fly fast!"
Amen.