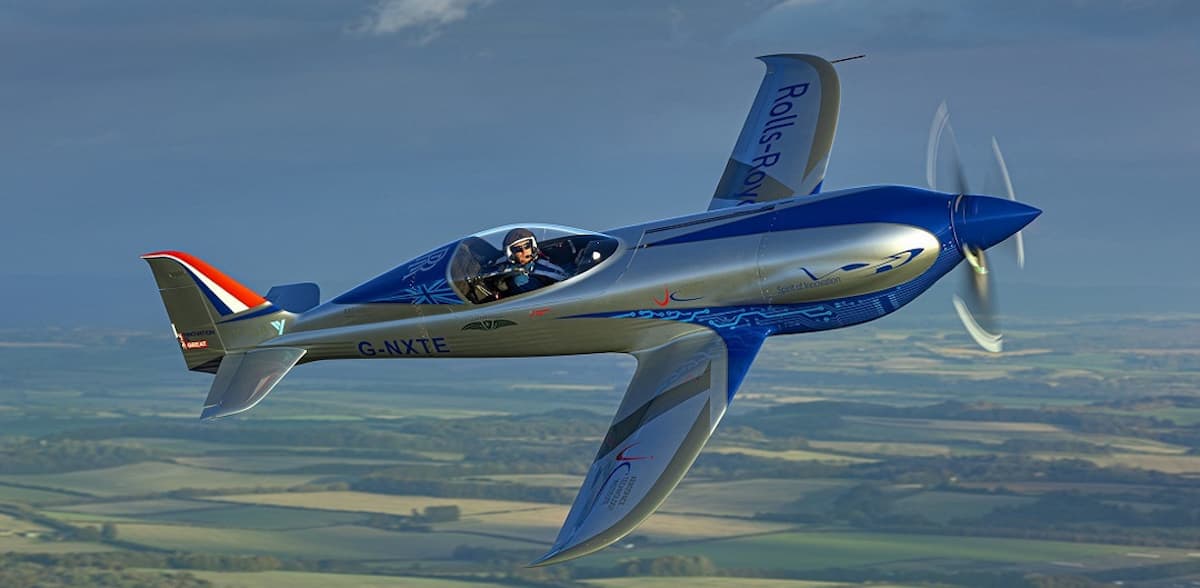 Two speed records set by British pilots Phill O'Dell and Steve Jones in the electric powered aircraft "Spirit of Innovation" have been ratified by the Fédération Aéronautique Internationale (FAI), The World Air Sports Federation.
The first record was set by Steve Jones, who reached a speed of 532.1 km/h (about 330.5 mph) over a 15 km (9.3 miles) course at the UK government's experimental aircraft test site, Boscombe Down, on Nov. 11, 2021.
Following this achievement, Phill O'Dell took to the controls of the "Spirit of Innovation" to reach an impressive 555.9km/h (about 345 mph) over a set course of 3 km (1.86 miles), beating the existing record in the category (set by Germany's Walter Kampsmann in 2017) by 213.04 km/h (132.4 mph), according to FAI officials.
The aircraft falls into the C-1c category (takeoff weight 1,000-1,750kg) in Group 6: electric.
About Spirit of Innovation
Battery cells: 6,480 (sufficient to charge 7,500 phones)
Airframe: Nemesis NXT
Propellor Rotation: 2,200 rpm
Motor Power: 400kw
The aircraft is a collaboration between Rolls-Royce and the UK's ACCEL program (Accelerating the Electrification of Flight) and is partially funded by the Aerospace Technology Institute (ATI), in partnership with the Department for Business, Energy & Industrial Strategy and Innovate UK.