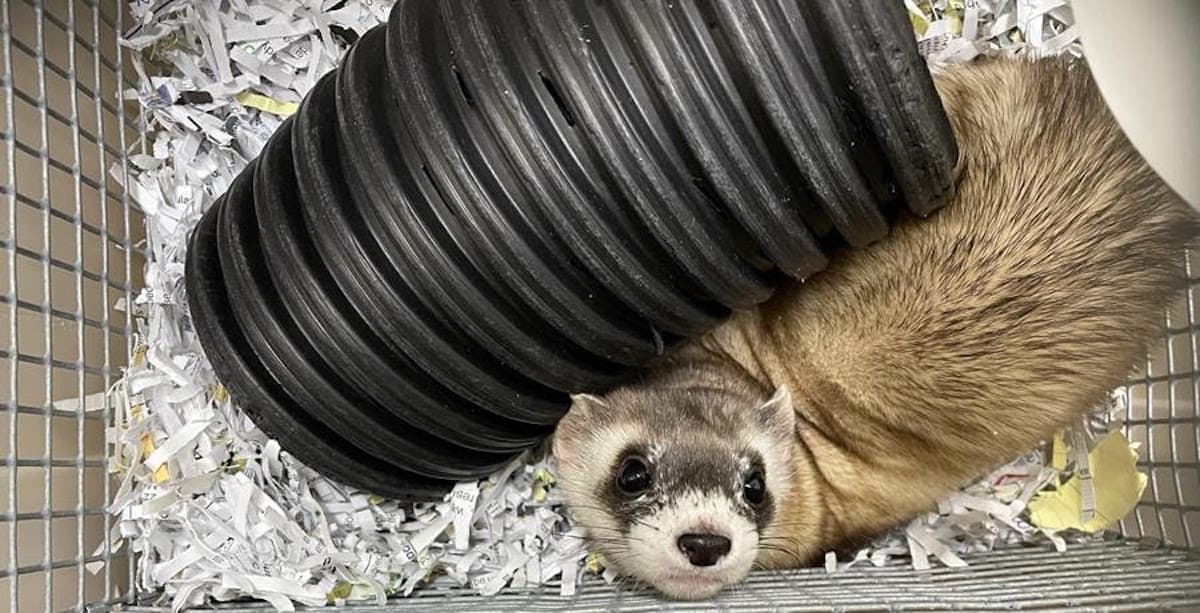 LightHawk volunteer pilots Gabrielle and Ken Adelman recently took part in an effort to transport 21 endangered black-footed ferrets from the Toronto Zoo's breeding center in Ontario, Canada, to Northern Colorado, where they will be released into the wild.
Flying the animals in a general aviation aircraft versus a two-day road trip reduced the amount of stress on the animals on their way to their native habitat, according to officials with Lighthawk, a non-profit organization that uses volunteer pilots for conservation efforts.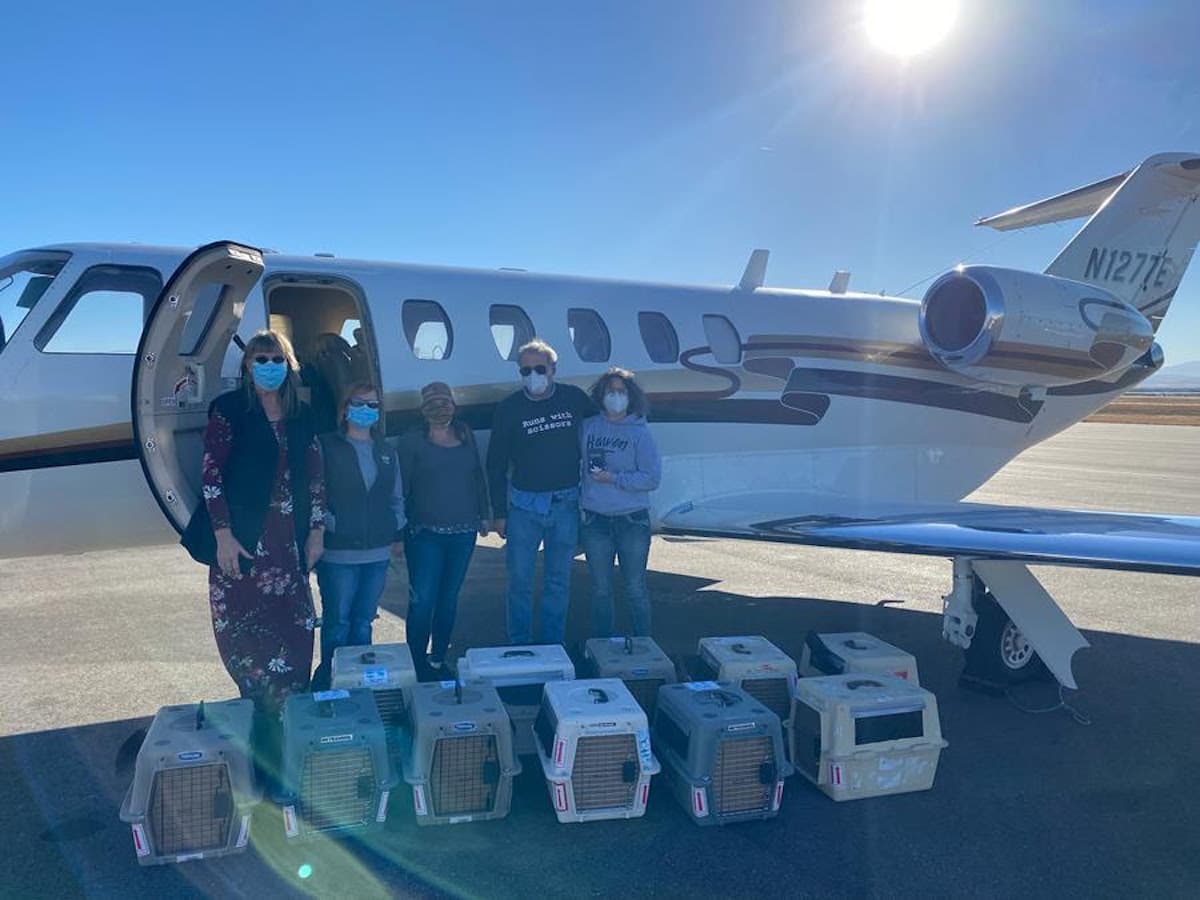 Why it Matters
Black-footed ferrets are likely to be a genuine Endangered Species Act success story in the coming decade or two.
Thought to be extinct in the 1950s, a population was discovered in Meeteetse, Wyoming in 1981. In 1987 the population dropped to 18, all of whom were captured to participate in a captive breeding program.
As of fall 2021 biologists estimate the total wild population at 300 to 500. There are an additional 300 ferrets housed in captivity.
What LightHawk is Doing
LightHawk worked with the United States Fish and Wildlife Service to transport ferrets to the National Black-footed Ferret Conservation Center (and pre-release training site) in Colorado. LightHawk volunteer pilots met the Toronto Zoo staff at a small airport in Michigan to collect the 21 ferrets for their trip to Colorado.
The ferrets will eventually be transferred to sites throughout the Rockies and western plains for release into the wild.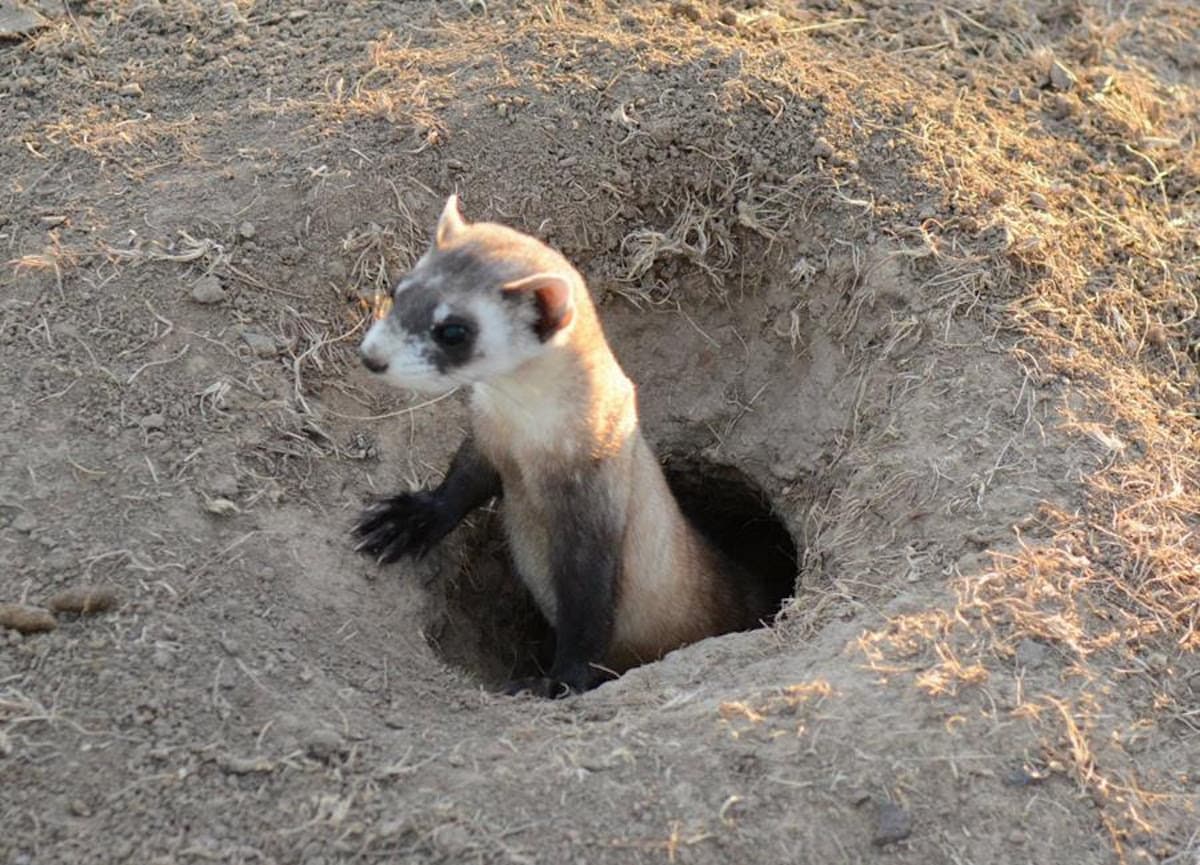 "The assistance provided by LightHawk was incredibly appreciated. Without this transport flight, we would have had to utilize longer, less efficient means such as multiple-day ground transports — no commercial air options existed that could get all 21 ferrets to us in a timely fashion over this distance," said Robyn Bortner of the Black-footed Ferret Conservation Center. "This safe and fast transport in a single day meant much less stress on our endangered ferrets, as well as greatly reduced exposure to potential disease such as Covid-19, to which black-footed ferrets are susceptible. All 21 ferrets arrived in great shape, ensuring them a great start to pre-conditioning them for the wild or becoming future breeding program animals to assist the recovery of the species. With only a few hundred in the wild and another 300 in managed care, every living black-footed ferret is crucial to their collective survival."
For more information: Lighthawk.org.