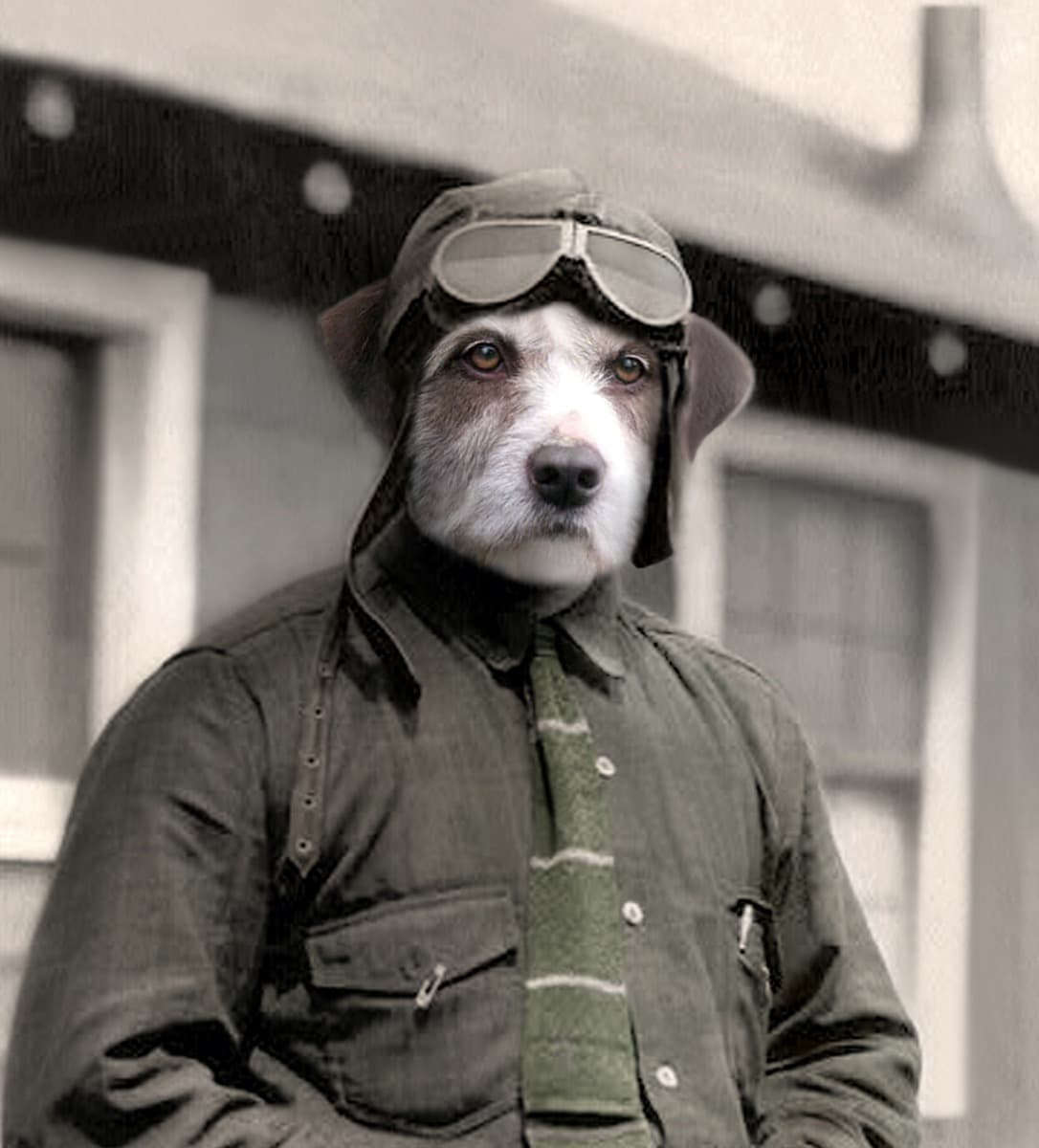 Sandra, a private pilot from Arkansas, writes: As I was flying into a small Class-D airport the other day, I heard the controller tell another airplane to fly a "dog-leg" to the runway. What the heck is that? I can't find it in the Pilot/Controller Glossary.
It's not in the Pilot/Controller Glossary. Nor in the new "Charlie" version of the Airplane Flying Handbook or the Pilot's Handbook of Aeronautical Knowledge (which does have "dog house" in the glossary, which is a marker on an old fashioned turn-and-slip indicator). Dog-leg is not in Dale Crane's Dictionary of Aeronautical Terms, at least not in my slightly out-of-date fifth edition. Or in Richie Lengel's Everything book, which, as the title suggests, has pretty much everything else.
So, can I say: WTF?
At least that's what I said to a controller a few years back when I was given the same command you overheard. Rather than defining it for me, the controller gave me a number to call. What a dog.
Anyway, after I got out of the doghouse, I did the one thing that I — being a top dog in the training biz — really hate to do: I called another instructor and asked him what the heck a dog-leg was.
He told me it's basically any shortcut to the numbers from any other point in the pattern, but typically right after the downwind-to-base turn — or straight to the threshold at pretty much any angle from outside the traffic pattern. That was a bit of a head-scratcher to me, but I was dog tired, so I let it go at that until I got your letter, and I've been working like a dog ever since to try to find out more information for you about this unusual maneuver.
Now, even though I was told by ATC to fly a dog-leg, and you heard a similar call, there's precious little published on dog-legs in aviation. I couldn't even find the term in any of the popular aviation slang databases, although I did find some "discussion" about dog-legs at both the forums for Pilots of America and Reddit.
One pilot said that it's an approach that exceeds 30° from centerline, but that sounds awfully precise for a term that's devoid of official definition.
Another said if given a call to look for traffic on "a 2-mile dog-leg" you should assume the traffic is heading straight for the numbers at 30° to 45° from straight-in.
A controller said in the radar environment, it meant "the segments from the base turn, to the heading to joining the final approach course." In this case, he said, the call would be, "Traffic to follow is a 737 on the dog-leg to final…"
In rare cases, such as in Oregon's Roseburg Regional Airport's Fly Friendly Program brochure — a guide to not pissing off the airport neighbors, who are apparently "particularly sensitive to aircraft noise" — dog-leg is used to describe the standard 45-to-the-downwind entry. This same flyer tells us fliers to "put a friendly face on your aircraft by using good manners in the air."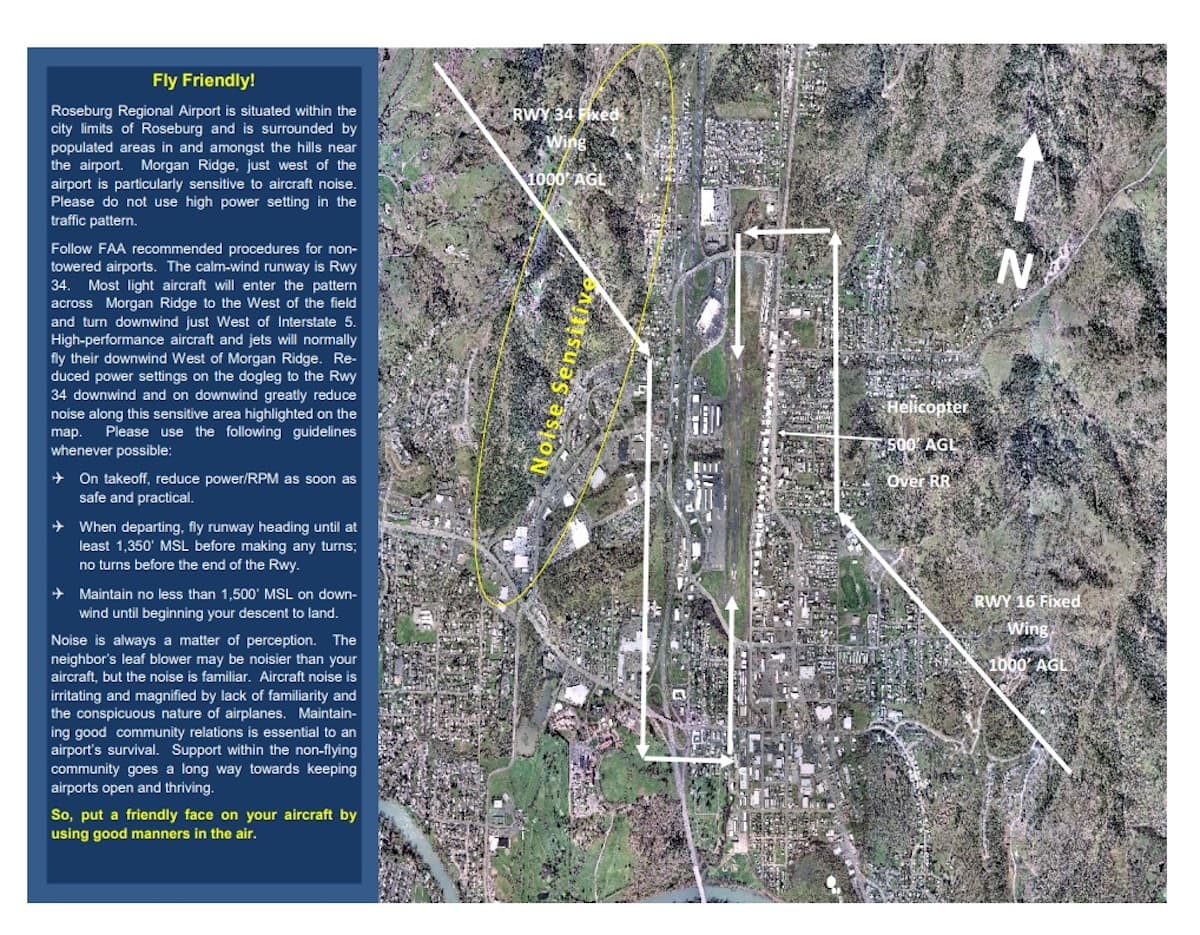 Well, I guess sometimes, you just have to give a dog a bone.
Meanwhile, in instrument flight, sometimes a diversion from course is called a dog-leg. It also comes up occasionally as an unofficial description of non-traditional instrument approaches, such as the VOR-B into Huntsville, Alabama, which brings you over the field at quite a funky angle, or the RNAV RNP approach to John Wayne Airport, with its graceful arcing 180°-turn-back approach on the radius-to-fix leg.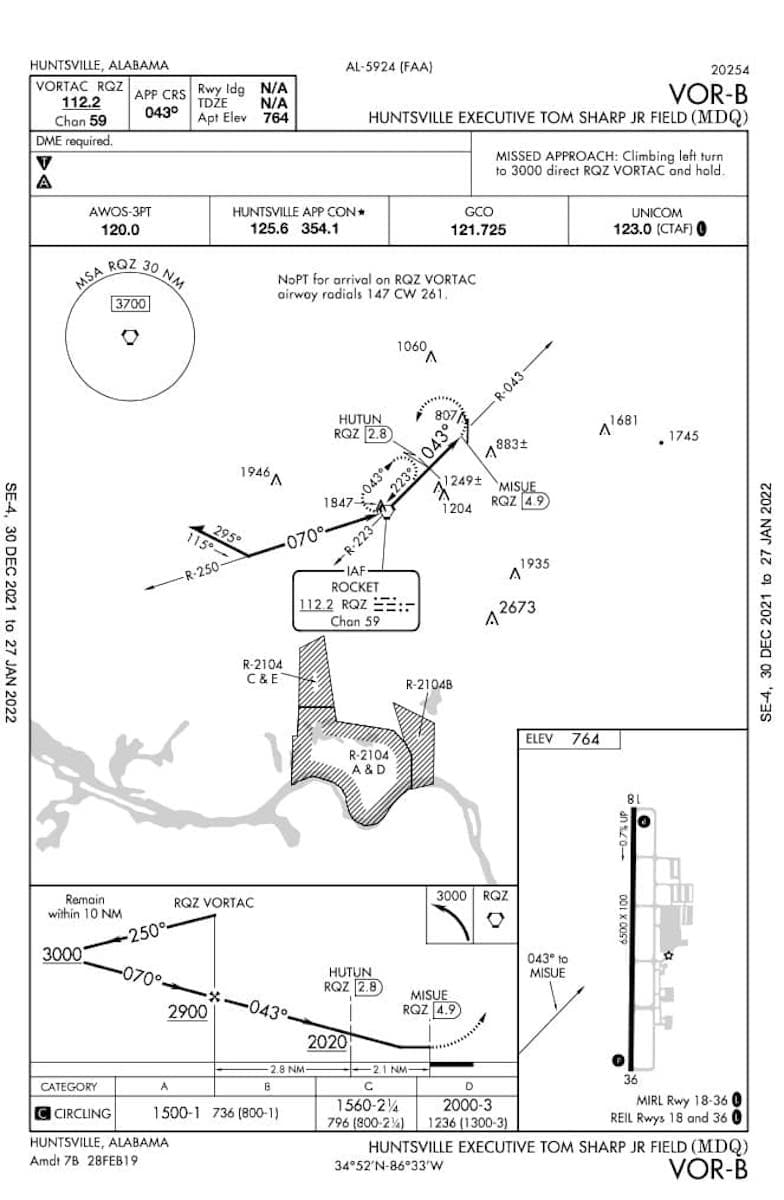 Farlex's online dictionary says the dog-leg is "that portion of a flight which does not lead directly to the destination or waypoint" and is deployed for flight procedures, to avoid bad weather, and sometimes to delay arrival time.
It goes on to illustrate a "dog-leg path" where the pilot alters course by 30°-45°, flies for a fixed period of time, then turns 60°-90° and flies the same period of time to return to course. It goes on to helpfully add "assuming no wind."
What doggerel.
But in one last gem, from the Aircraft Owners and Pilots Association's "toughest airports" list is Mallory Airport (WV12). It's a private field in Mallory, West Virginia, that has 60 aircraft based on it, and has a 2,000-foot runway that's 24 feet wide with a dogleg in the runway itself! Not to worry, Thomas Memorial Hospital isn't far away.
(Actually, while it sounds scary, it's not THAT crooked.)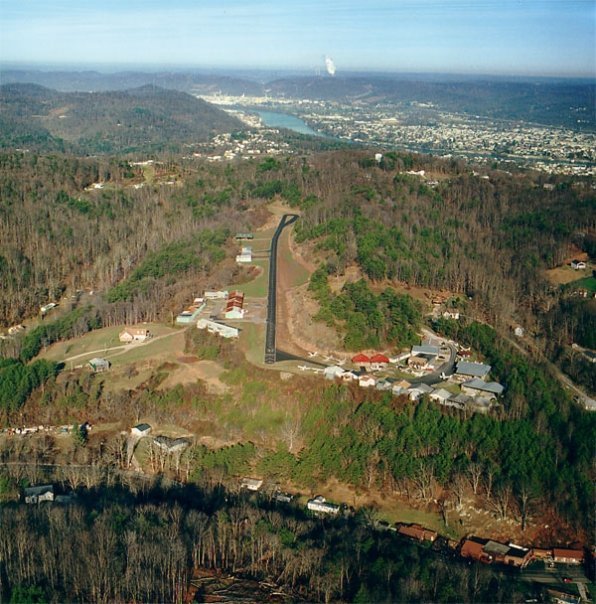 Of course, all of this did get me wondering where the name dog-leg came from, and the answer is golf. Or maybe construction.
Apparently, in golf, a dog-leg is a fairway that's crooked, bending at some point along its length like WV12's runway. In construction, it's a stairway that doubles back on itself. In fact, according to Merriam-Webster online, anything having an abrupt or sharp angle, or bend, can be called a dog-leg as dog's legs have a funky bend in them.
Should we be concerned that we have such a loose, undefined term in our lexicon? On one hand, perhaps so, but on the other hand, aviation is littered with idioms we understand without official definitions to rely on.
Consider the following….
Of course, a dog-fight is av-slang for aerial combat, while a real dog is a dog-eared airplane you don't want to fly. Meanwhile, sometimes we have to divert to our alternate because it's raining cats and dogs at our destination. And while we're waiting out the weather we might go to the airport restaurant, and if our eyes are bigger than our stomachs, we'll need a doggy bag.
Now we all know we can't fly if we're as sick as a dog, and the rules don't let us fly if we're using the hair of the dog to feel better again.
When glass cockpits showed up we learned you really can teach old dogs new tricks, and new pups quickly learn that ATC's bark is worse than their bite (usually). Still, it's hard to be the underdog.
Hey, I've got about a dozen more, but I see your hang dog expression. It's probably best at this to just let sleeping dogs lie.
Dog-gone it.