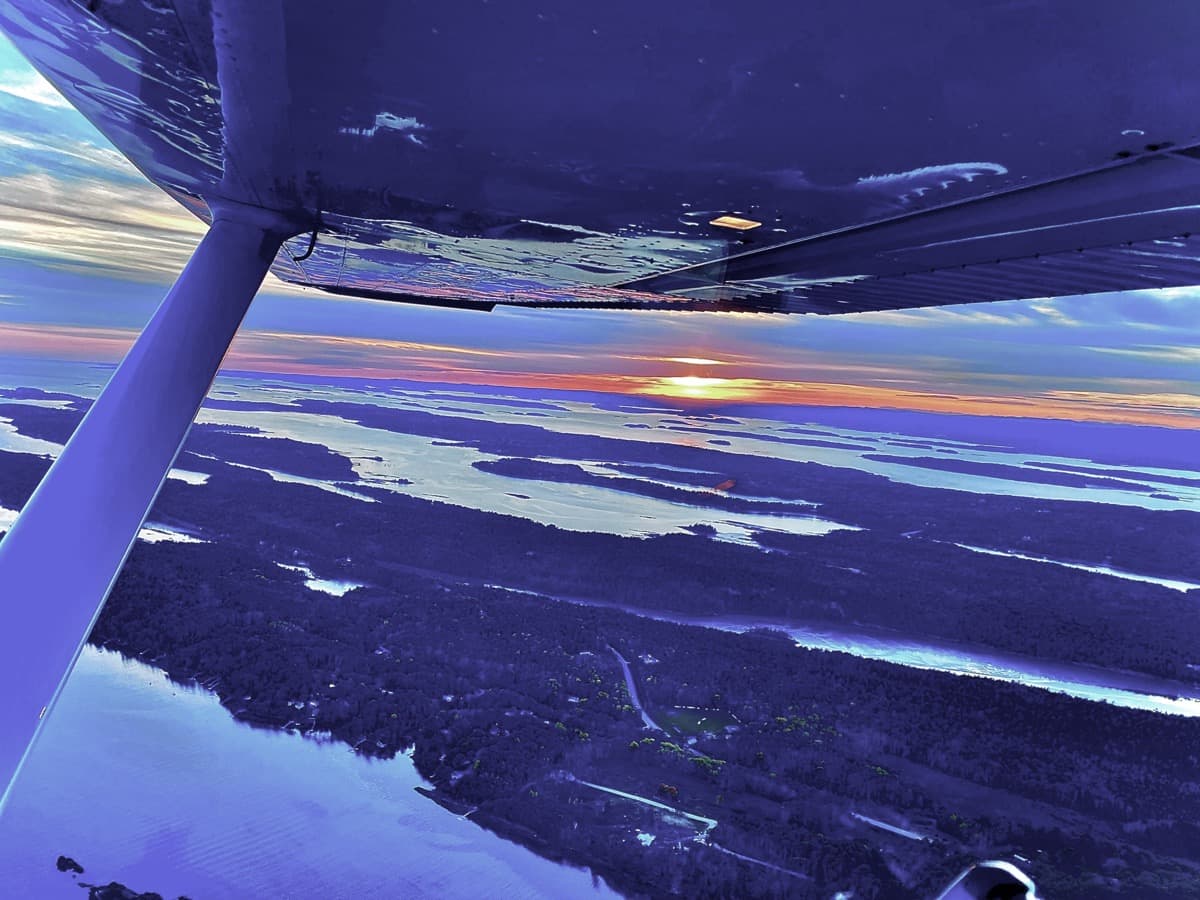 Karissa Davan submitted this photo and note: "Departing on Runway 19L in Brunswick, Maine (KBXM) always provides an amazing sea view, but especially at sunset. This photo was taken on a departure in my Cessna 182R. The 200° view surrounds you with blinking lighthouses, lobster boats and, if your timing is just right, a stunning sunset looking toward Portland, Maine. It's like flying through a postcard and it never gets old!"
Would you like to have your photo featured as Picture of the Day? You can submit it via this form.
All photos sent in for Picture of the Day are also considered for our new Page 4 photo feature in the print issue of General Aviation News, as well as A Year in Pictures in the December issues.