Honoring the nation's best in flight training and education, the Aircraft Owners and Pilots Association (AOPA) revealed the 2022 You Can Fly Flight Training Experience Award winners Feb. 9, 2022, during the annual Redbird Migration flight training conference.
In the Pattern flight school from Denton, Texas, took home top honors as the best overall flight school and was also named the winner from the Central Southwest Region. In just three years at Denton Enterprise Airport (KDTO), In the Pattern has built a solid reputation as an outstanding business with 12 airplanes, seven instructors, and rave reviews, say AOPA officials.
Great Lakes Regional winner Ambyr Peterson of Minneapolis, Minnesota, took home top honors as the nation's best certificated flight instructor (CFI).
Based in the Twin Cities, Peterson is not only an outstanding CFI, she has a knack for helping other instructors get the best results from their teaching, AOPA officials noted.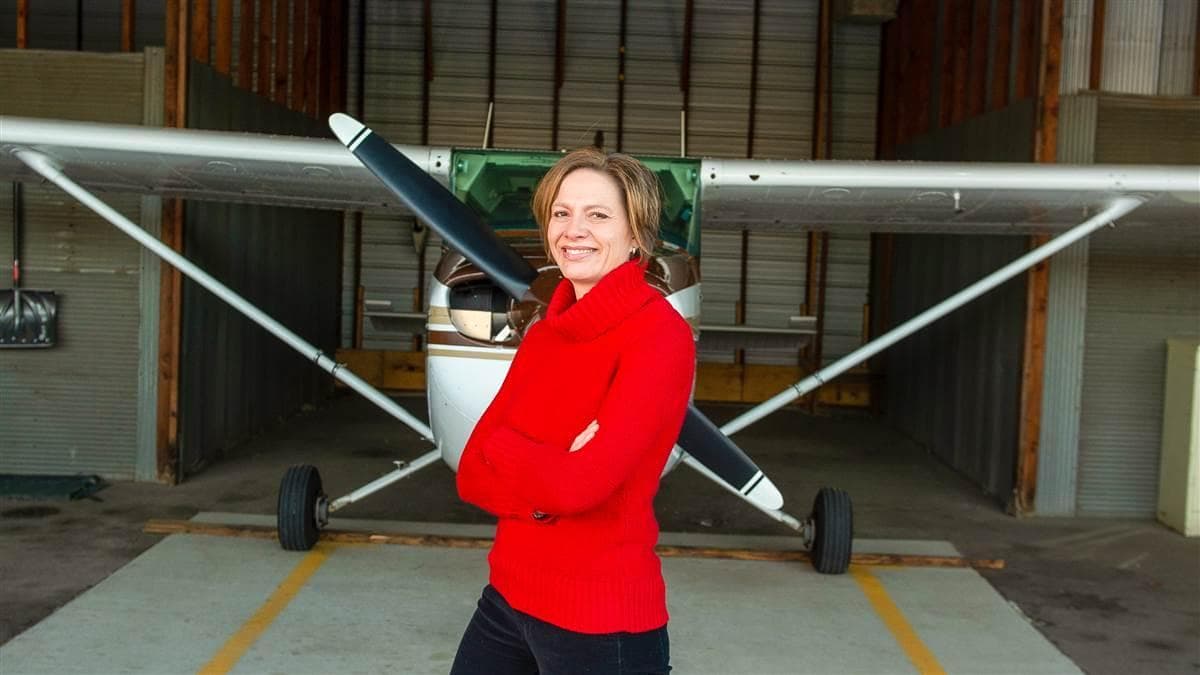 "These awards allow us the opportunity to recognize the very best in flight training across the nation," said Elizabeth Tennyson, executive director of AOPA's You Can Fly initiative. "Flight schools and CFIs are our front-line ambassadors to protect and grow general aviation, and these professionals are responsible for molding our next generation of pilots. It's rewarding to see aviation leaders dedicated to delivering excellent training, and setting an outstanding example for new and future pilots."
Regional winners in both the flight school and CFI categories were chosen based on responses to the 2021-2022 AOPA You Can Fly Flight Training Experience Survey. The 2021-2022 survey garnered nearly 8,000 submissions, including 1,740 recommendations for top CFIs and 949 for best flight school.
For the second year in a row, General Aviation News columnist William E. Dubois was chosen as a "Distinguished Flight Instructor" for the Northwest Mountain Region.
Since 2012, AOPA has collected feedback from recent student pilots, and certificated pilots who have received instruction within the past year, about their experiences and the quality of instruction from their flight school and CFI. After analyzing the survey results, the You Can Fly team is able to identify the very best aviation educators and flight-training businesses.
AOPA also uses the data from the survey to provide "report cards" to flight schools and CFIs, helping schools and instructors understand their strengths, as well as opportunities for improvement, officials explained.
Based on AOPA's research, the Flight Training Experience Survey considers four key factors of optimum flight-training:
Educational quality
Focus on the customer
Community, and
Information sharing.
To see the entire list of the 2022 Flight Training Experience Winners, go to AOPA.org.