But the bulldozers heading to Van Nuys Airport (VNY) in Los Angeles, California, will be there to do good things.
A Feb. 18 press release from Los Angeles World Airports announced a "$13.1 million improvement project to reconstruct Runway 16L and rehabilitate Runway 16R."
The project kicks off in late February 2022.
The work will involve reconstructing the entire 4,000-foot length of Runway 16L and include enhancements to the taxiway, runway lighting, airfield signage and surface markings, and adding jet blast pads.
Over on Runway 16R, improvements will include resurfacing the asphalt and associated connector taxiways to extend the life of the pavement, refreshing runway and connector taxiway markings, and upgrading the lighting to LED fixtures.
"As one of the busiest general aviation airports in the country, VNY and its tenants will benefit from these runway improvements that will enhance operations, safety, and our facilities," said Justin Erbacci, Chief Executive Officer, LAWA.
Runway 16L will be closed for 161 days. Assuming everything stays on schedule, the project should be complete by the end of November 2022, airport officials said.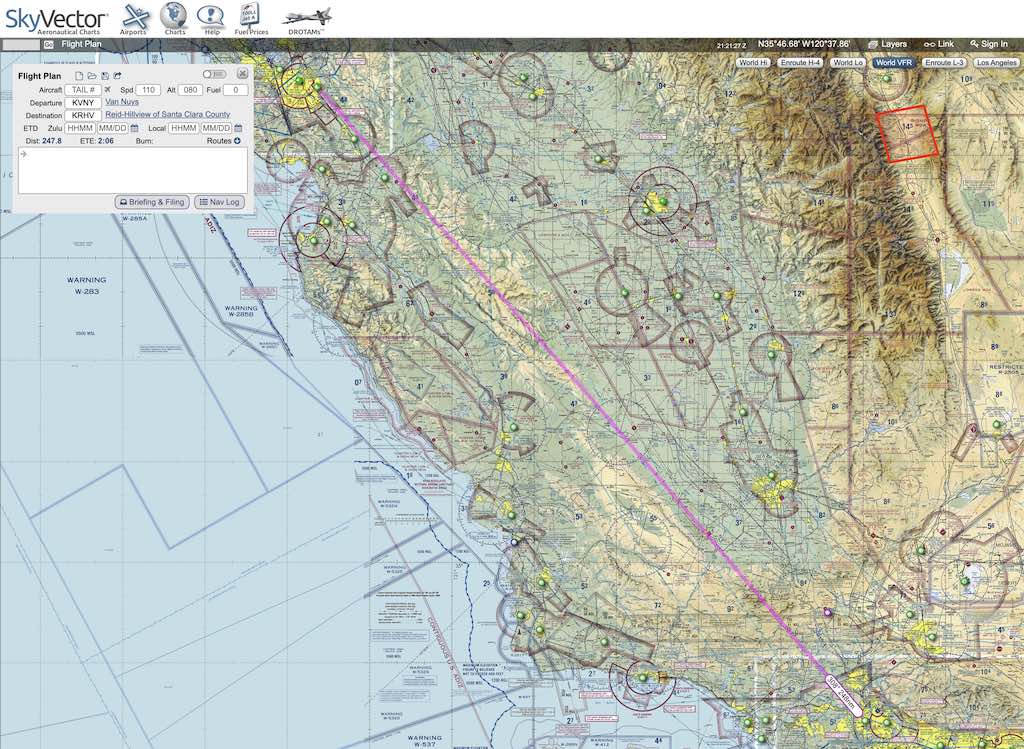 If you take off from VNY with an on-course bearing of 308° and fly for 248 nautical miles, you will encounter Reid-Hillview Airport (RHV) in California's Santa Clara County.
Just 248 miles away, but a different world altogether.
At the start of 2022, Santa Clara County stopped selling leaded avgas at its two airports, RHV and San Martin Airport.
The move makes Reid-Hillview and San Martin likely the first airports in the nation to stop carrying 100LL, county officials stated.
"We are thrilled to be a vanguard for the move to unleaded aviation fuel," said County Board of Supervisors President Mike Wasserman. "The future of general aviation airports will not be tainted by toxic lead fumes, and we look forward to seeing more and more airfields across the nation make the switch to unleaded aviation gas."
Wasserman's quote stands in stark contrast to Erbacci's.
Sadly, this antagonism aimed at RHV is nothing new. A 1990 Page 1 story in General Aviation News was headlined, "Reid-Hillview Airport may close."
One community investing in its airport, the other…not so much.
As for those bulldozers heading to VNY, I wish them blue skies and tailwinds.