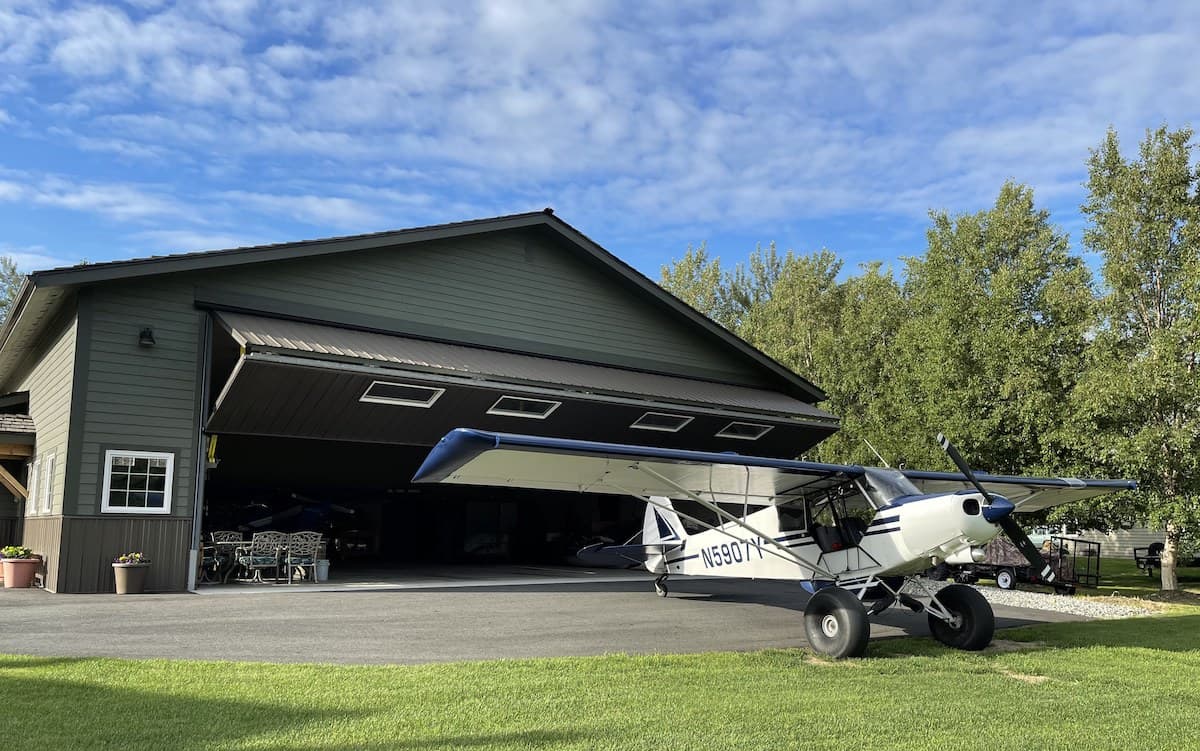 Andrew and Carri Ann Mueller of Palmer, Alaska, live in a "pilot's dream" home that gives them a spectacular view of Pioneer Peak, where they can taxi their 1973 Citabria 7GCBC or 1966 PA-18 Super Cub right to their hangar.
Andrew is a lucky man. His wife, Carri Ann, is the family pilot. She earned her wings about seven years ago. Andrew enjoys being along for the ride that often takes him on hunting and fishing trips or just on flightseeing excursions with neighborhood pilots and friends.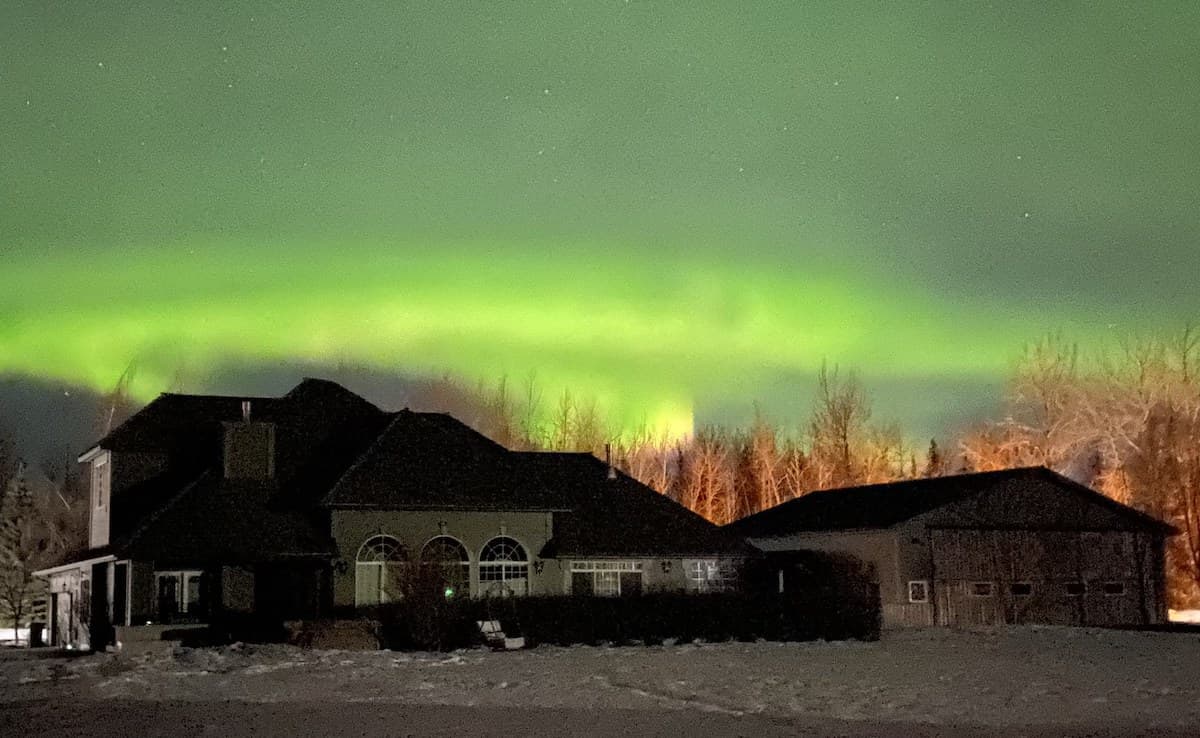 Their 50-foot by 50-foot hangar, built by Ron Kuzina Builders of Wasilla, Alaska, is located adjacent to the home and comes equipped with a 44-foot by 14-foot, 6-inch Schweiss Doors bifold liftstrap door, complete with remote opener and automatic latching system.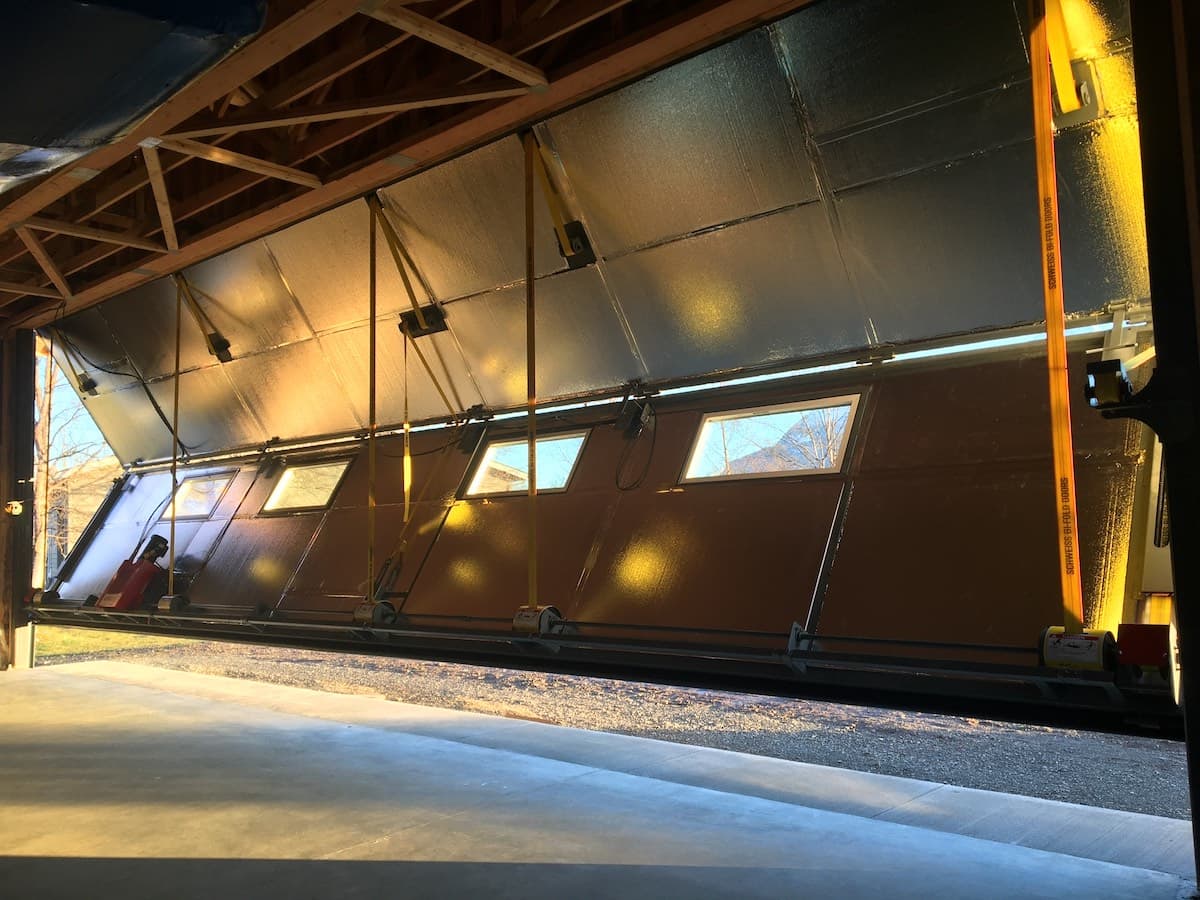 "When our door arrived at our house, I just wanted to put a big red bow on it because it was the most exciting part of the hangar for me," Carrie Anne says.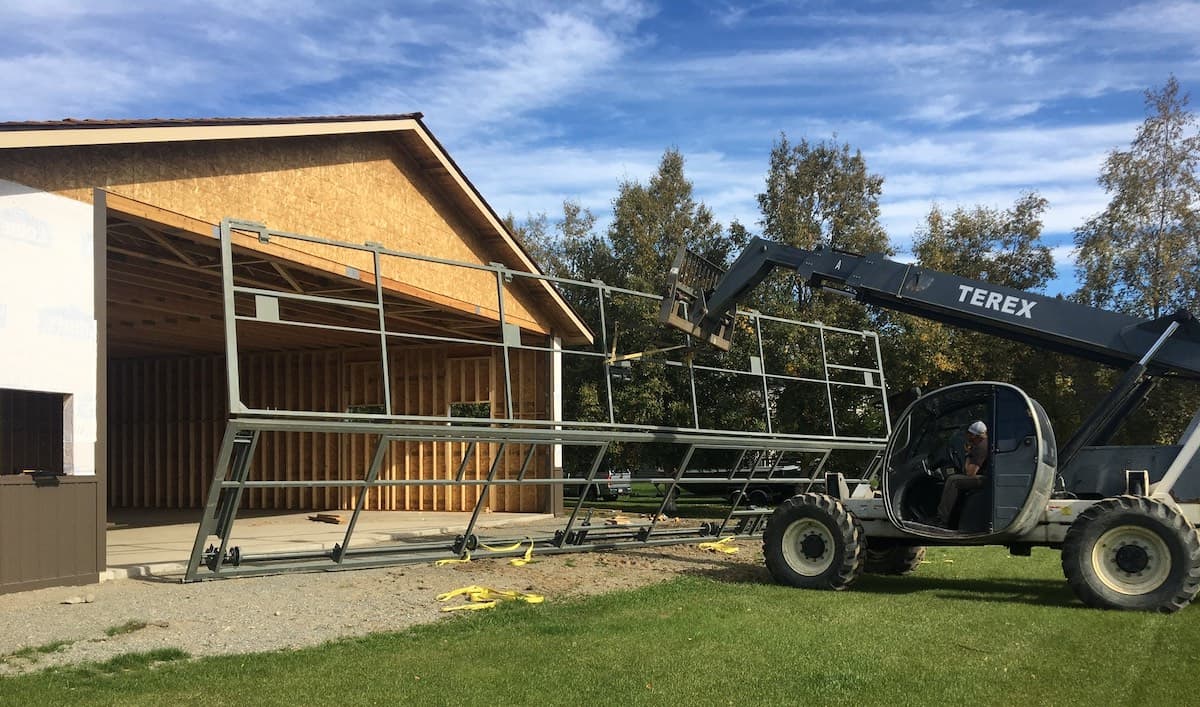 Andrew and Carri Ann previously lived in Sterling, Alaska, but after Andrew retired from work on the North Slope oilfield, they moved from the Kenai Peninsula to Palmer, which is about 45 miles northeast of Anchorage in the Matanuska-Susitna Borough. It was there that they built their beautiful three-bedroom modern home.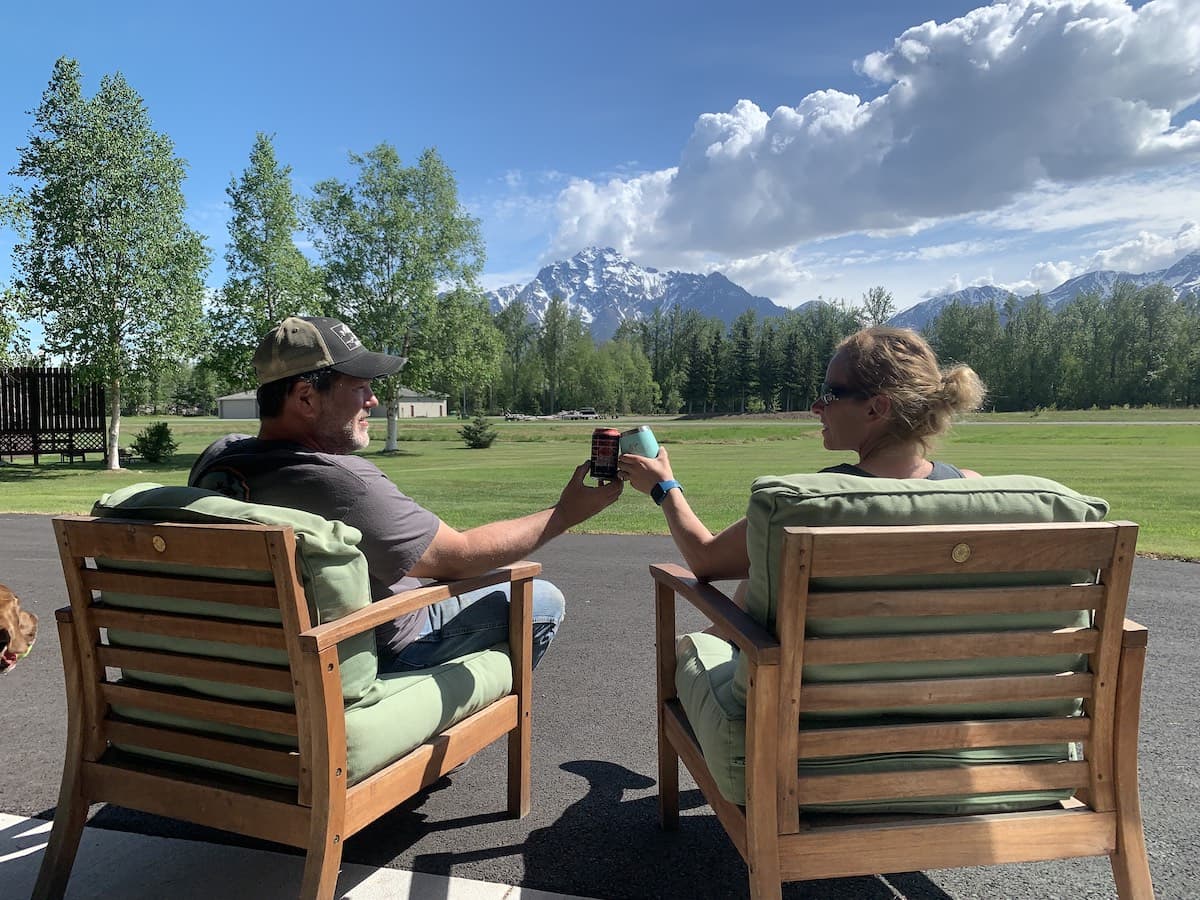 "We sometimes leave the hangar door open and set chairs outside to enjoy the beautiful view of Pioneer Peak," Carri Ann says. "I kid around and tell people my airplane has the best view."