By BRIAN OGILVIE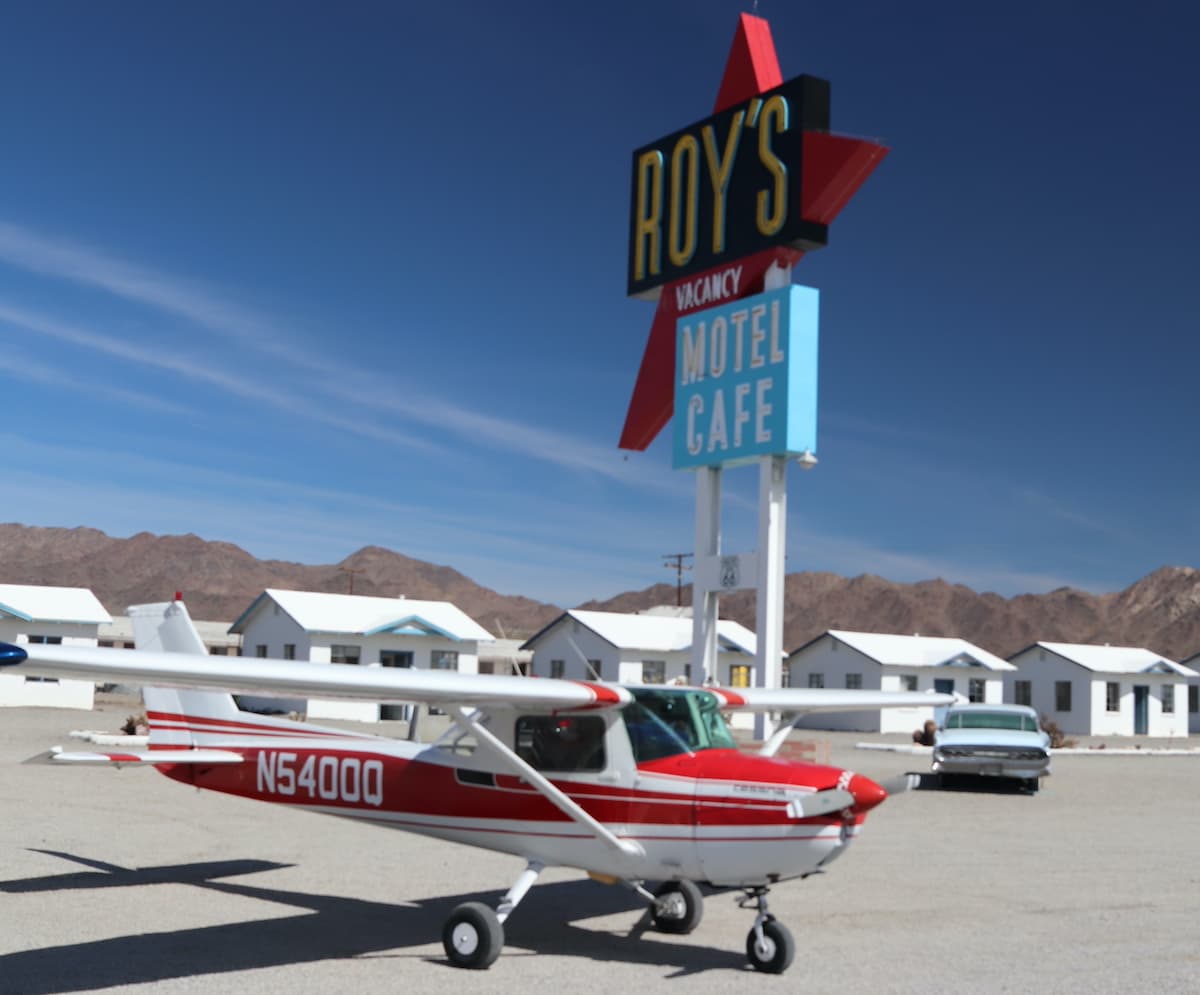 After more than two years of being limited to local flights in the Las Vegas valley, I wanted to fly my Cessna 150 above and beyond the intimidating Clark Mountains and experience an off-airport adventure.
When perfect conditions arrived, I went for it, setting my sites on the "ghost town" of Amboy, California, once a major stop along the famous Route 66.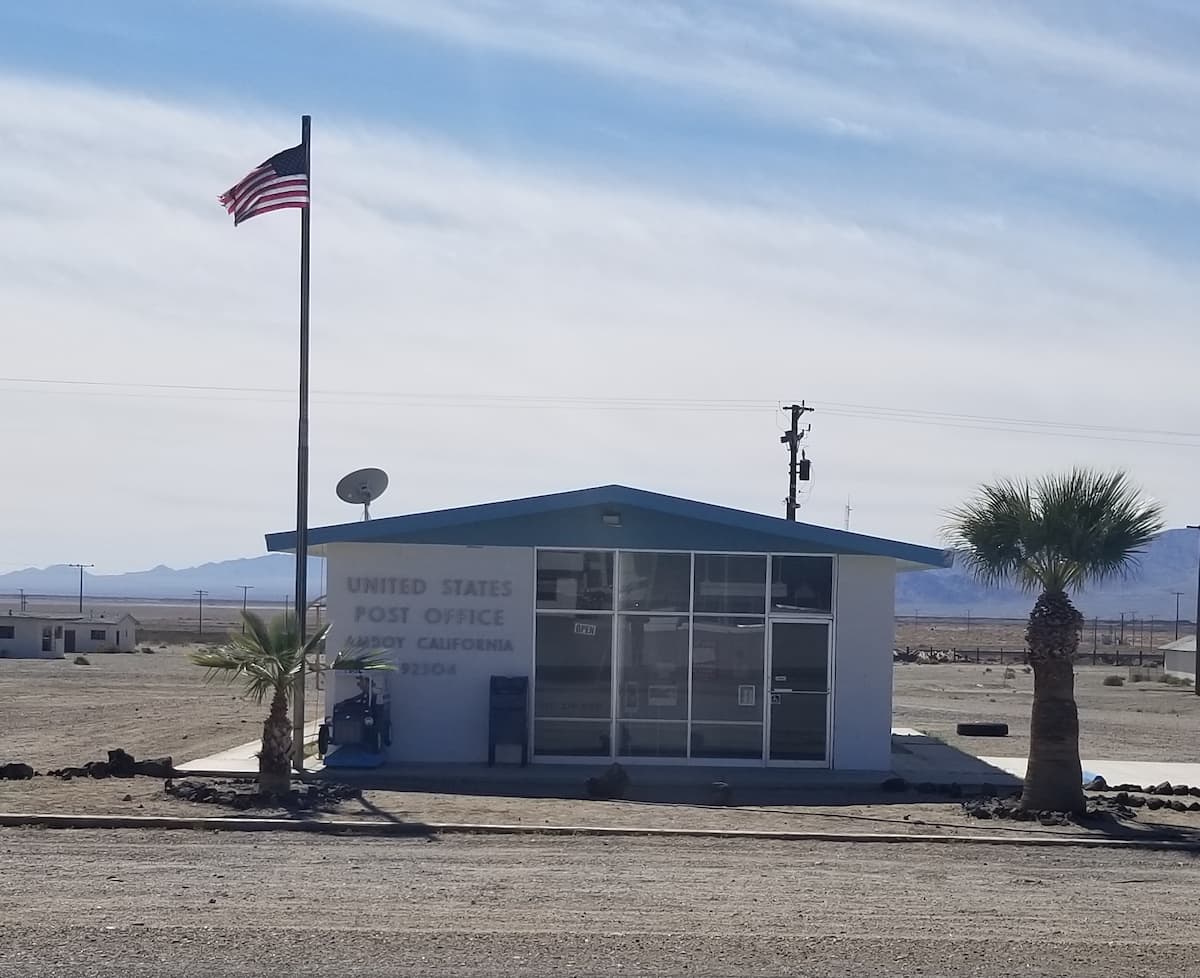 Once Interstate 40 opened in 1973, tourists stopped visiting and the town dwindled in size. Today, there's just a post office, the famous Roy's Motel and Cafe, which is a Route 66 landmark, and a tourist shop. The town's population is just four people.
I saw this as a great place for my first backcountry, off-airport adventure.
While I was living in Las Vegas, I was working for a large aerospace defense contractor in Afghanistan. This meant infrequent time at home and even less predictable windows for finding ideal weather suitable for adventuring outside the valley in a marginal performance airplane.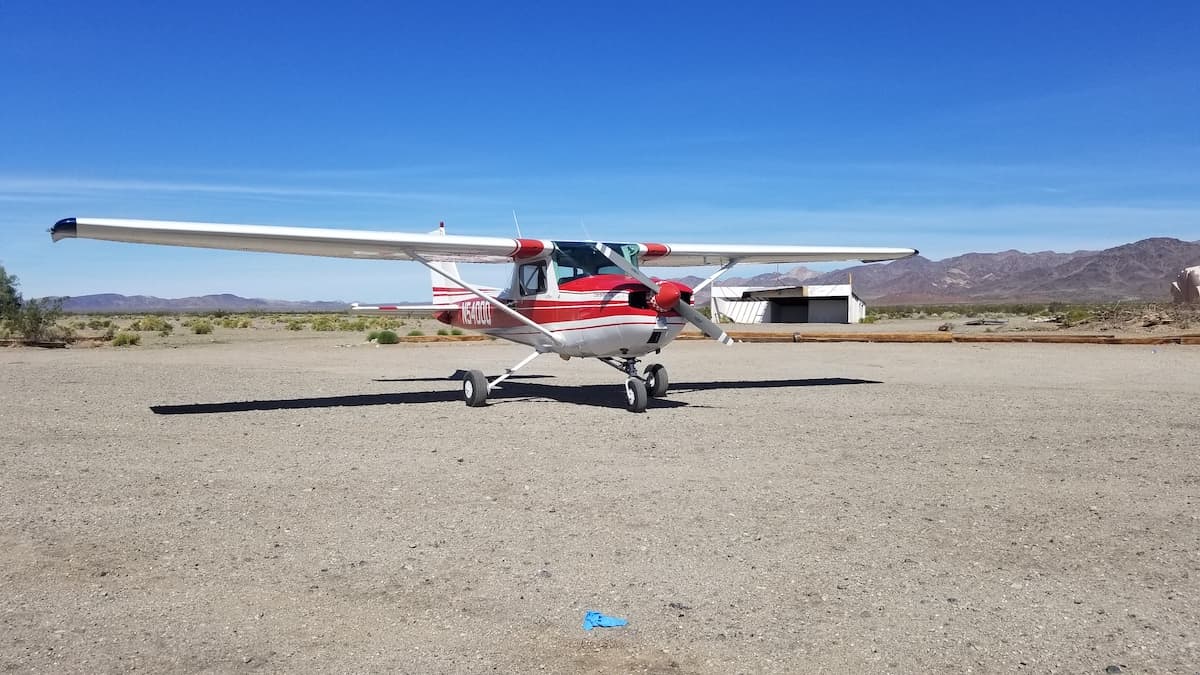 I am somehow lucky enough to own a very special Cessna 150L, the very airplane I used for my private pilot flight training in 1999, near the city of Charleston, SC.
My 150 is a 1972, Commuter model. Affectionately named "Ginger" for her red and white paint scheme, she is one of thousands produced since the mid-1950s.
There's nothing spectacular or outstanding about her, wearing a bullet-proof Continental O-200A engine and a Sensenich Standard fixed pitch propeller, a combo that puts out somewhere around 100 horsepower — on a good day. Not overly impressive by southwestern United States aircraft performance standards, but adequate for me.
Stars aligned
The day finally arrived, and it looked like all the stars were aligned — with blue skies and unusually light easterly winds aloft, just as forecasted.
Along with my friend Kiel Orquia, a CFI, I started my adventure at North Las Vegas Airport (KVGT), where I was based at the time.
I took out all of the gear a pilot usually flies with locally, such as cleaning supplies, tools, tow bar, and so on. I ended up putting back my tool kit and a 12v tire inflator. If I did get stuck in BFE, I wanted to be prepared to deal with a minor maintenance issue, such as low tire pressure or loose hardware.
I also took my usual flight bag, with water, snack bars, and a Garmin InReach satellite tracker/communicator.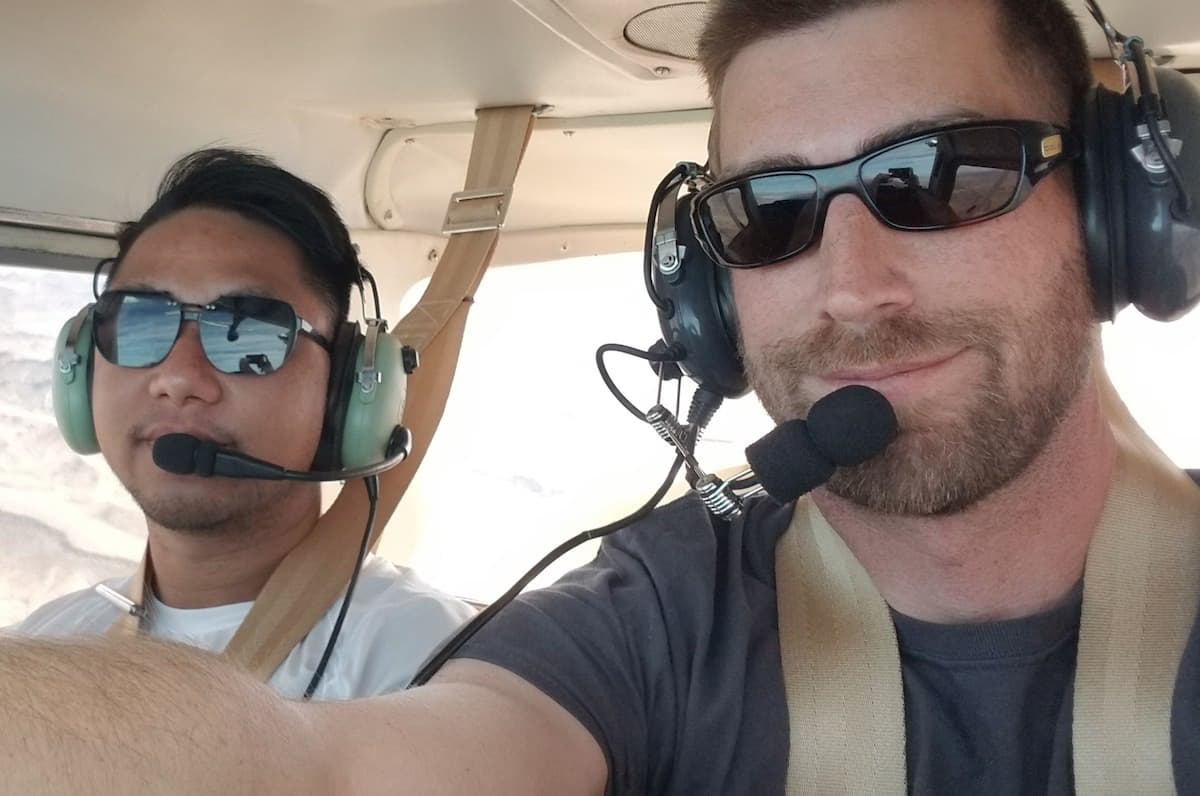 I made up a flight log on my iFLYGPS phone app, planning on keeping track of the flight progress and steering me clear of Class Bravo airspace and the rugged terrain with ease.
Our destination: The gravel airstrip at Amboy, which sits at an 1,800-foot MSL elevation, just about 100 nm southwest of Las Vegas. I didn't know how long it would take me to climb 7,500 feet for a safe cushion over the top of the Clark Mountains.
My 150L has standard range tanks, so I figured I would try to fly out with ¾ full tanks or about three hours worth of fuel, after stopping at Jean Airport (0L7), the last airport with fuel along our route.
Forecast was for a light east wind, and perhaps updrafts, so I made large figure eight gentle climbing turns, staying west of Jean, and making radio callouts on the local Unicom frequency.
Climbing at 300 to 400 fpm at 65 mph, keeping my turns gentle, I could not detect much in the way of any outside help, lift, or winds.
I reached my target of 7,500 msl in what seemed like a fair amount of time, just as I was passing over the small divide of the Clark Mountains at Columbia Pass. Over the Mesquite dry lakebed and west of towering Clark Mountain, the air was cool and calm, and I took a moment to enjoy the vast scenery below.
Then came a dogleg south on track to Ludlow, California, and a jog to the east around and behind the Granite Mountains. (Side note: The Mojave National Preserve is flat-out breathtaking at 85 knots. Fields of ancient lava and cone volcanoes, flat and then rugged terrain, remind me of pictures of Mars.)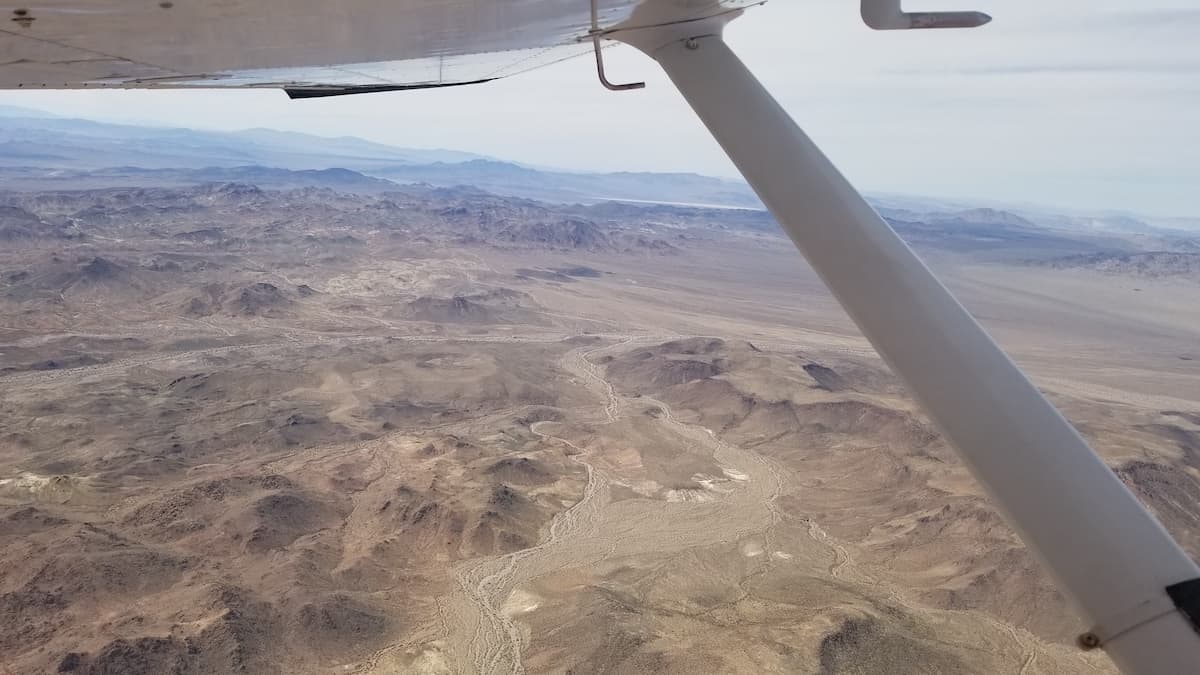 Upon rounding the "corner" around Granite Mountain, Amboy was clearly in sight.
A moderate descent was established and all eyes were scoping out our destination. It was time to start down, and I set up a normal descent power setting of 2,200 rpm, which gave me a gentle let down of 500 fpm. I added a bit to the mixture and started down the west side of Granite Mountain.
Not knowing the field condition or winds, I set up for a low approach over the airfield and was pleasantly surprised with the new looking windsock and clean looking gravel. There was no apparent debris or potholes to dodge.
Swooped up for an even 3,000 msl pattern and before I knew it was established on a base to final, adding flaps along the way. This was to be a combo short/soft field technique. Full flaps, 65 mph to the flare.
The landing was textbook, not much fanfare, not even sure people knew we landed! I ended up taxiing through the driveway that is connected to the airstrip and shutting down, within view of the road, still hidden behind the gas station/tourist stop.
I took a moment to gather myself, after what was an epic event for me in my flying adventures of nearly 500 hours, having never landed at a backcountry airstrip.
A Big Deal in a Small Town
I strolled over to the gift shop and quickly found an excited and friendly guy named Manny. He had no hesitation in welcoming me and even suggested that I taxi through the parking lot and into position in front of the motel for pictures.
Manny offered to wing walk and shoo the onlookers, who were gathering, rather fiercely.
I had cars driving by, tourist types with cameras shooting away. Little did I know how big of a deal it was flying into this little ghost town!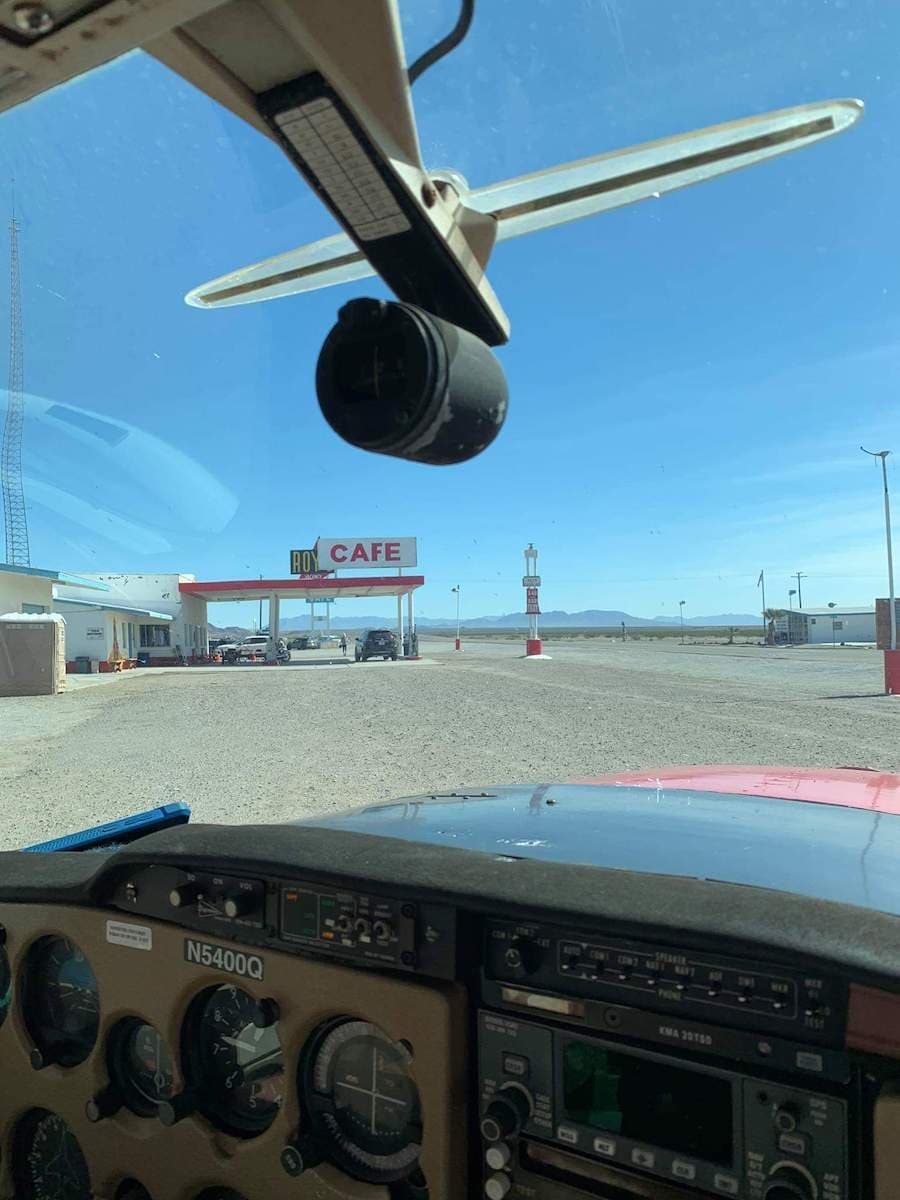 Repositioning through the parking lot drew a lot of onlookers. It must have been a spectacle seeing an airplane appear from behind a building and taxiing through the gas station and into the parking lot.
No sooner did I shut down than I had tourists walking over and talking to me.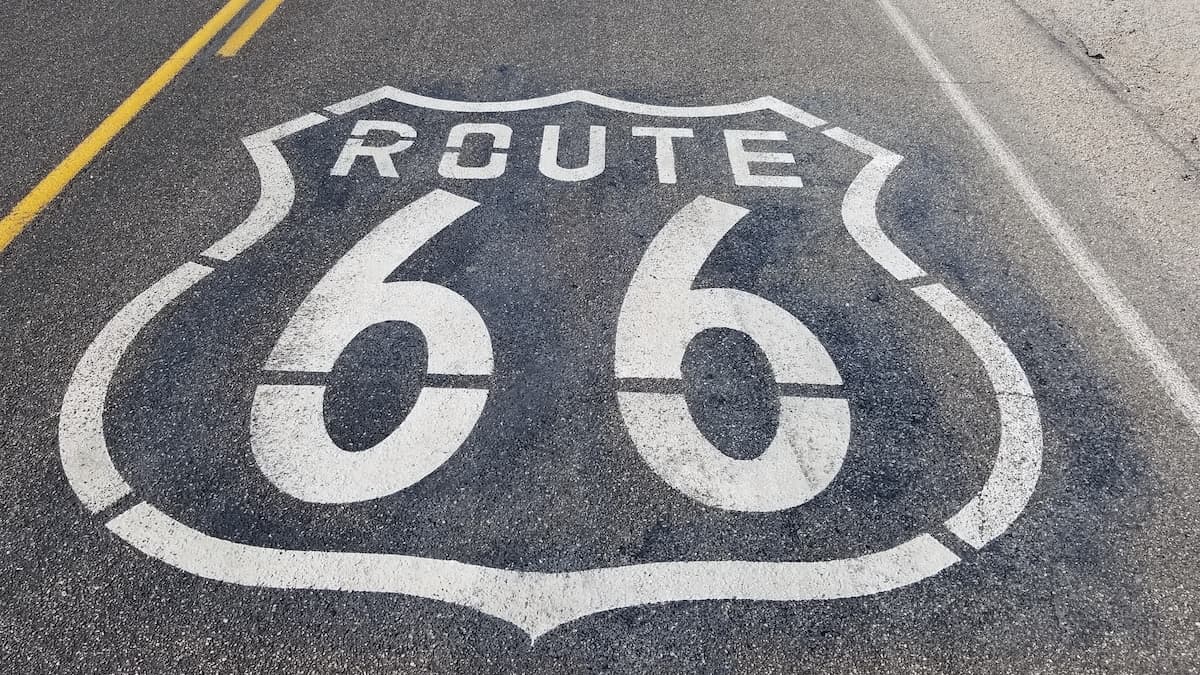 I met several couples and people of several nationalities, all taking pictures and talking me up about the little tiny plane that flew from Las Vegas. It quite honestly felt like I was an airshow pilot and it was a very unexpected, but welcome, experience.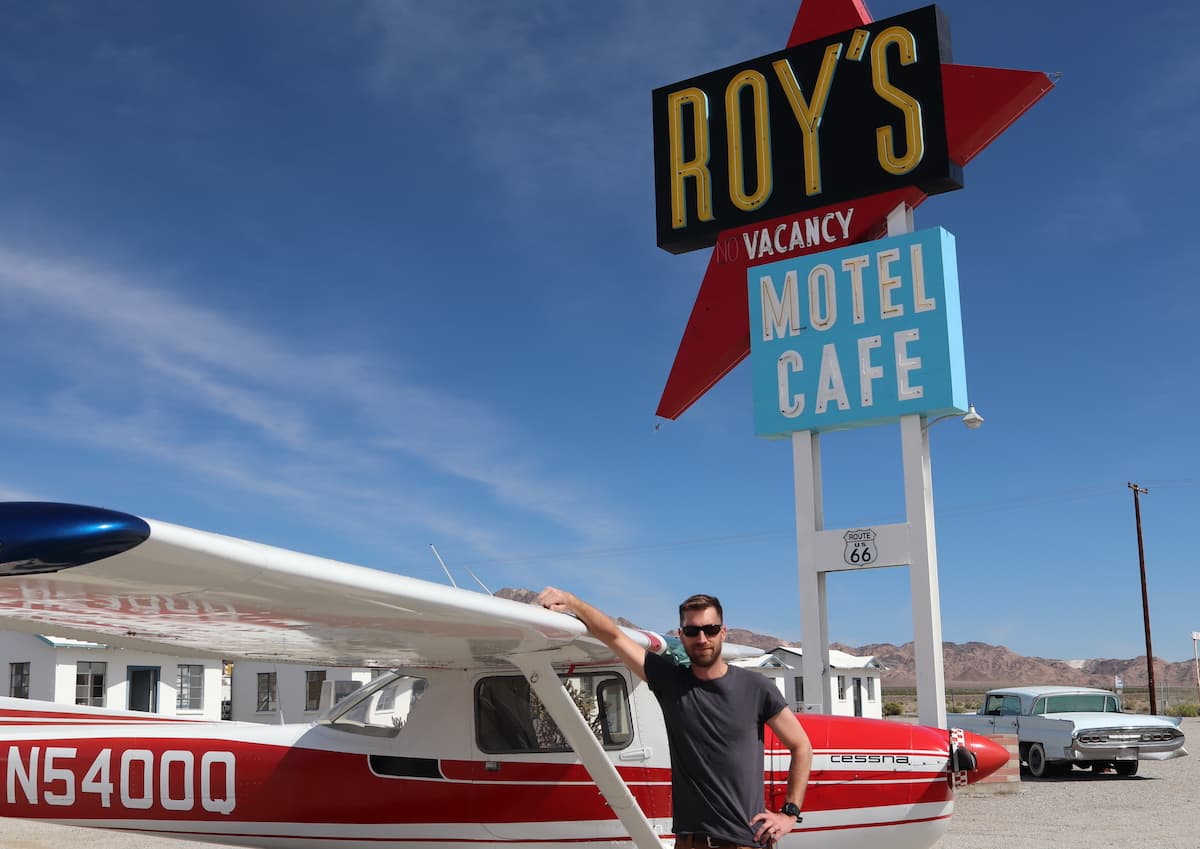 After my 15 minutes of fame, I had a bit to drink and bought a T-shirt as a souvenir, then it was time to head back home.
I took a walk down the strip to inspect for hazards. I estimated the strip to be 3,000 feet. Setting up a textbook departure run, 10° flaps and nose wheel up, I wheelbarrowed down the soft gravel with all the might of that O-200 and gently crow hopped into ground effect at 55 mph. I established an adequate 400 fpm climb straight out and into the Mojave Desert.
I was back on the ground at 0L7 within an hour, despite the light 10 knot headwind. We took on fuel and departed for the short flight back to North Las Vegas. We flew over McCarren International Airport (KLAS), in what was a spectacular ending to the most epic adventure (so far) for Ginger and this average pilot!