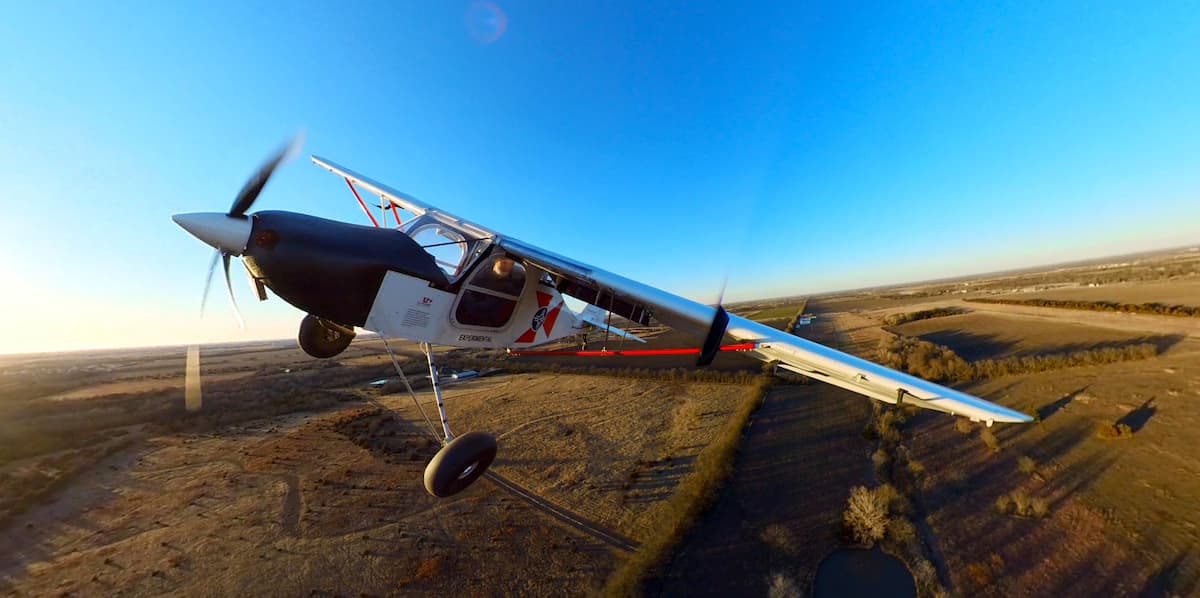 James Wiebe submitted this photo and note: "This Belite Aircraft Chipper 2 was built three years ago but was never flown late 2021. The Belite Aircraft factory fire, life, and so forth got in the way. But I'm flying it now. This photo was shot with an Insta360 X2 on a 10′ boom mounted to the lift strut over McMaster Gliderport (29KS) in Kansas, which the base of my airplane activities."
Would you like to have your photo featured as Picture of the Day? You can submit it via this form.
All photos sent in for Picture of the Day are also considered for our new Page 4 photo feature in the print issue of General Aviation News, as well as A Year in Pictures in the December issues.