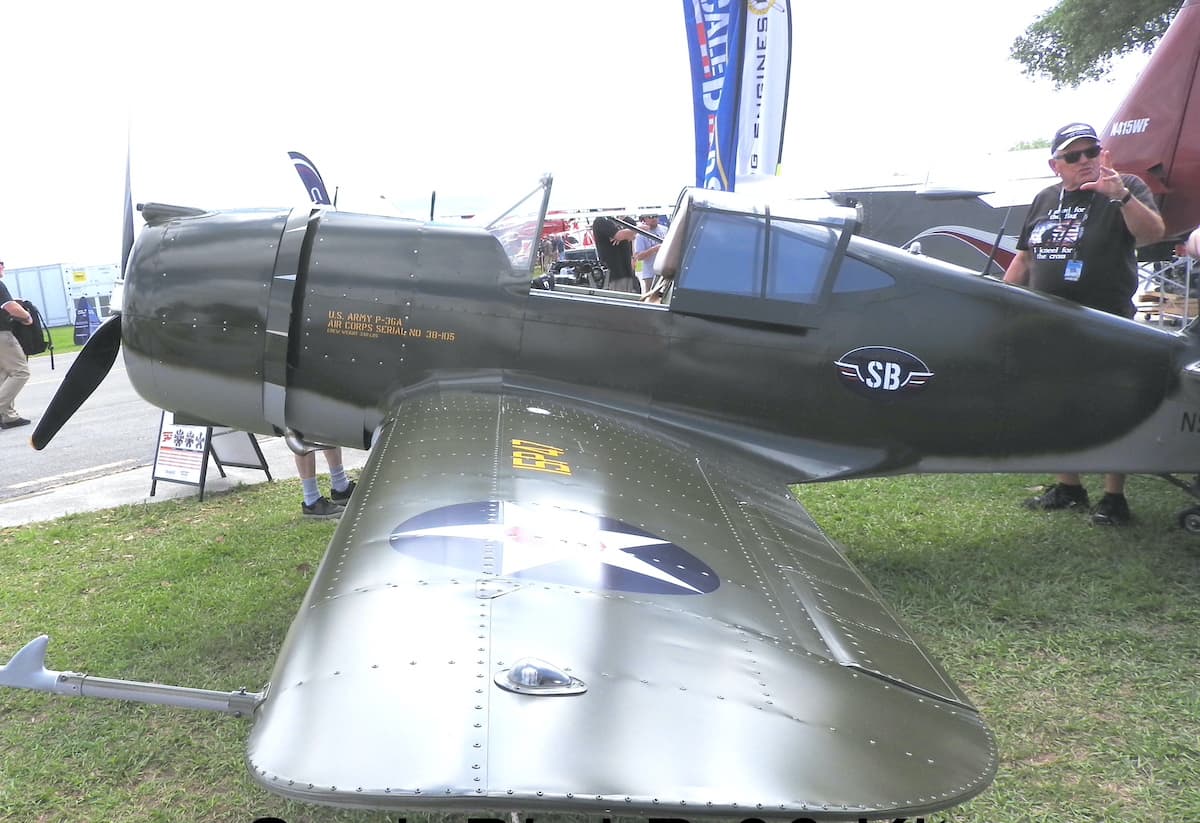 While walking around the 2022 SUN 'n FUN Aerospace Expo, I was looking for something new and unusual and I found it: ScaleBirds' P-36 prototype fighter, which will soon be offered in kit form.
The P-36 is a warbird of World War II vintage that not too many people remember. Painted in U.S. Army brown, Scalebirds' version is a taildragger that appears to have a big radial engine.
It turned out to be a small radial engine. Because the scale of the plane is actually smaller than the original warbird, the eye plays a trick on you, making you think you are looking at the real thing.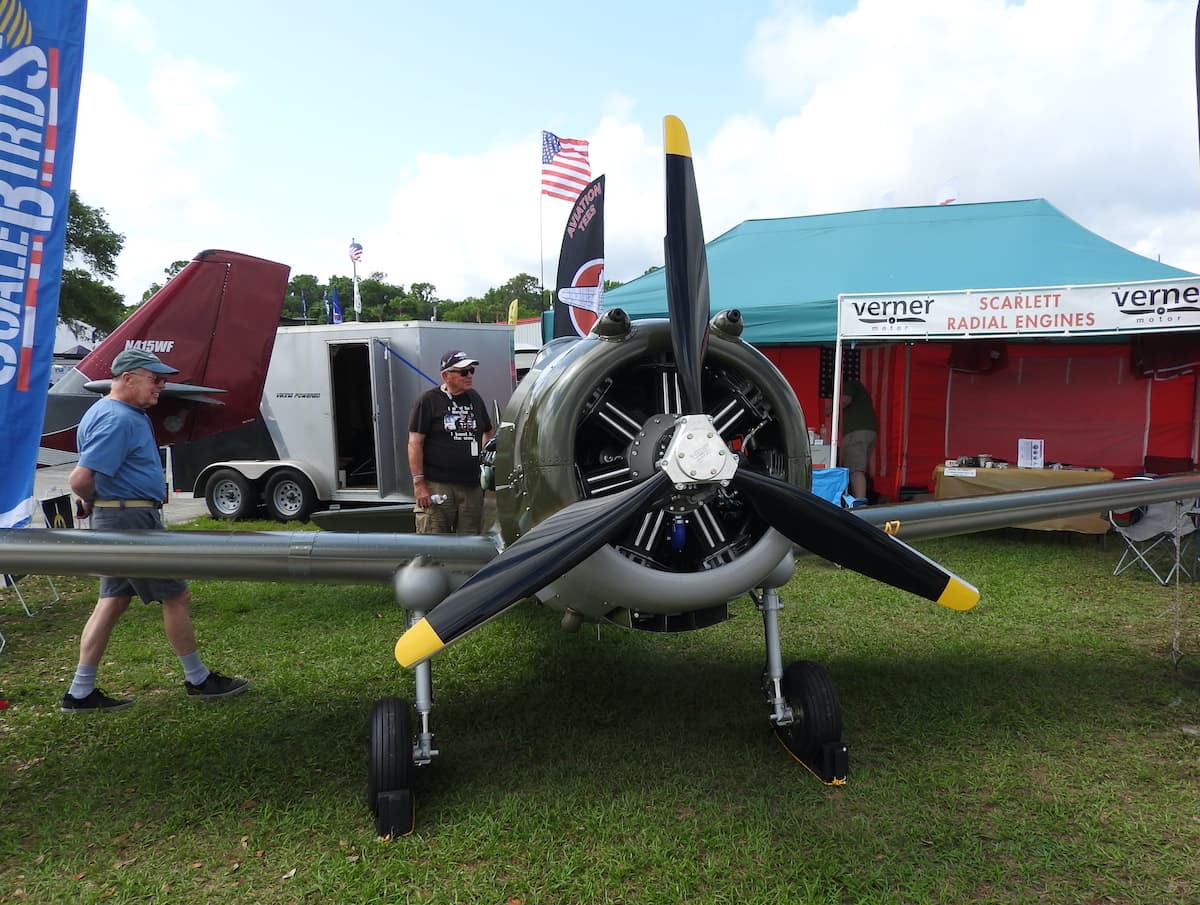 The plane is a prototype of a P-36 fighter that preceded the P-40 and the P-51 and was used in the early days of the war. This plane, 60% smaller than the original, is a single-seat Light-Sport Aircraft (LSA) that will soon be on the market in kit form.
Construction is of a tube frame and aluminum skin with pulled rivets. The control surfaces are covered with fabric. The prototype aircraft has just been put together and is awaiting inspection before it can be flown, according to company officials.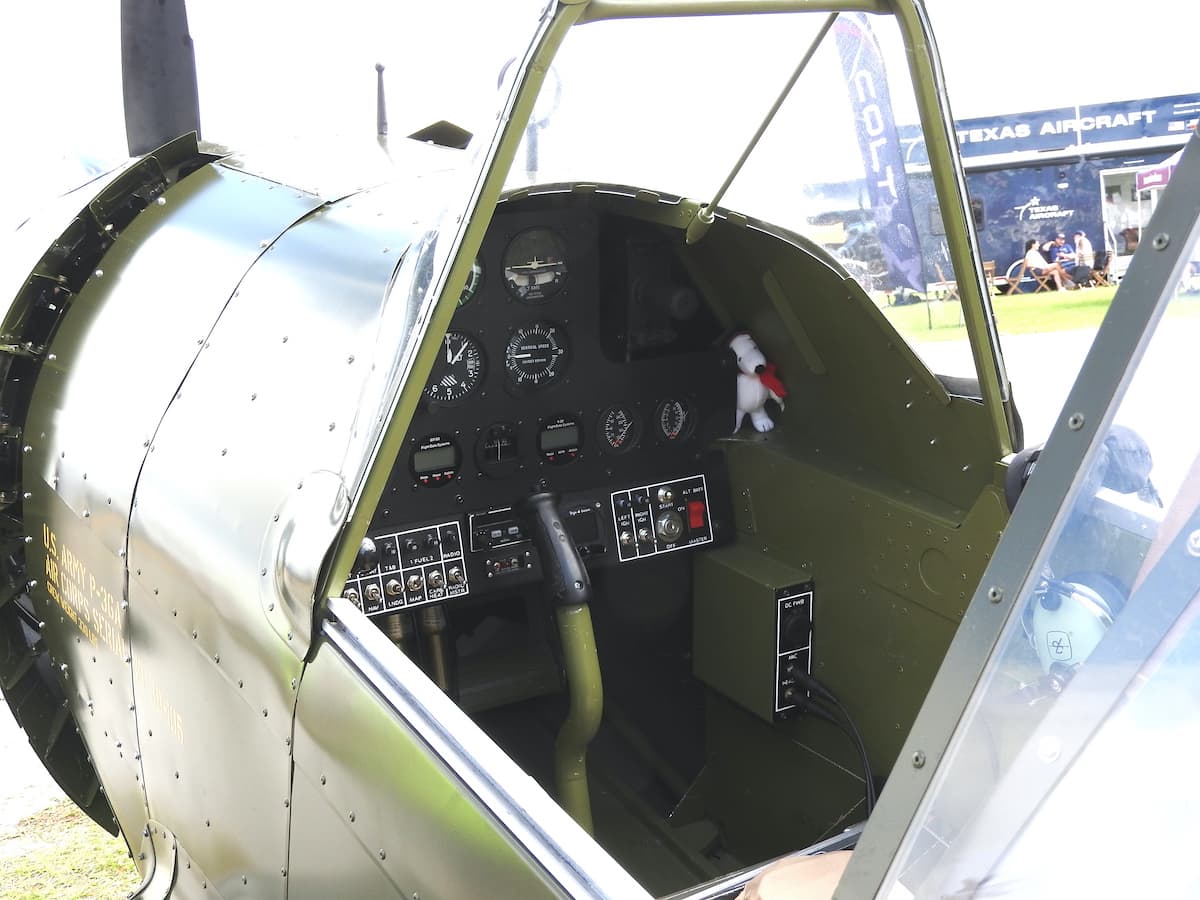 The plane is powered by a Verner Scarlett Radial 7U engine, which is a direct drive with electronic ignition and electric fuel injection. It has 7 cylinders and is 124 bhp at 2300 rpm.
Verner engines are made in the Czech Republic, and ScaleBirds is the authorized dealer for Verner engines in the United States. Verner makes five radials including nine-, five- and three-cylinder models.
The basic tube and gusset design will allow for slight modifications to the firewall forward, empennage, and wing structure to build a P-40A or P-40B, according to ScaleBirds officials.
Obviously, these two planes would not have used a radial engine, so other engines that could be used for these planes might be a Continental CD 135, Viking 130, or a Rotax 914 UL/F. Company officials don't recommend any engine that weighs more than 225 pounds because weight and balance would become an issue.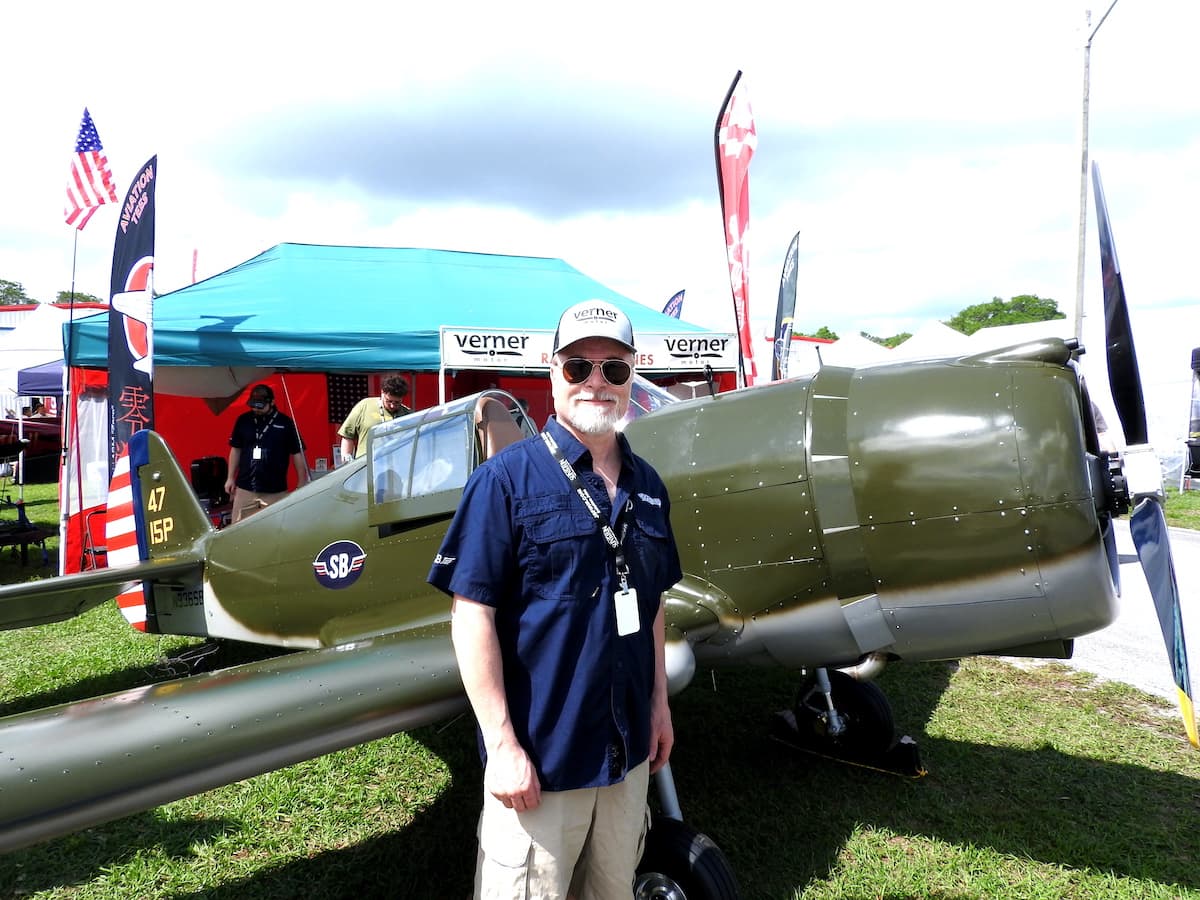 As time goes on, company officials say they plan to make several other warbird kits, which they call Lite Fighters, with interchangeable parts, such as the A6M Zero, FW 190, P-47, and a Hellcat.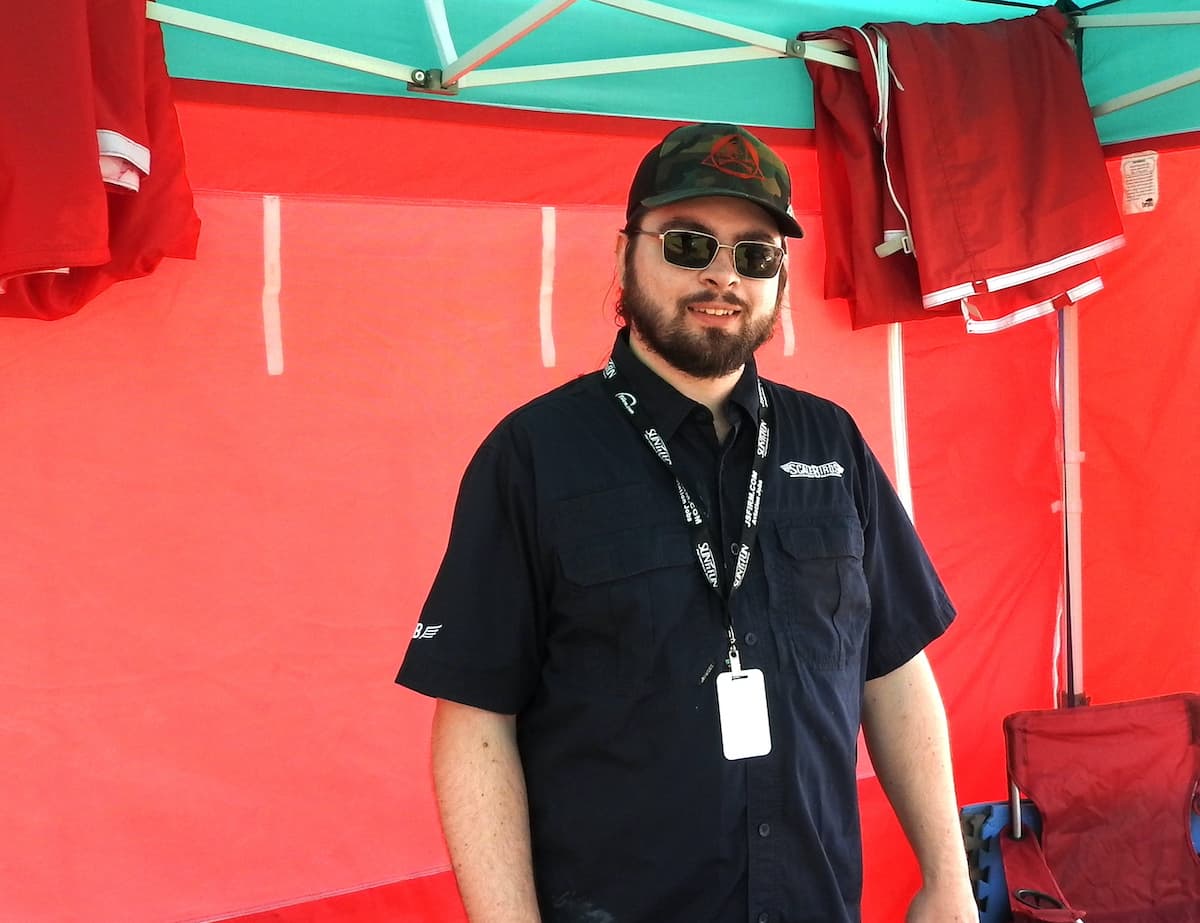 For those builders who enjoy constructing warbird replicas, ScaleBirds will have a lot to offer in the future.
You can check out the company's website at ScaleBirds.com.