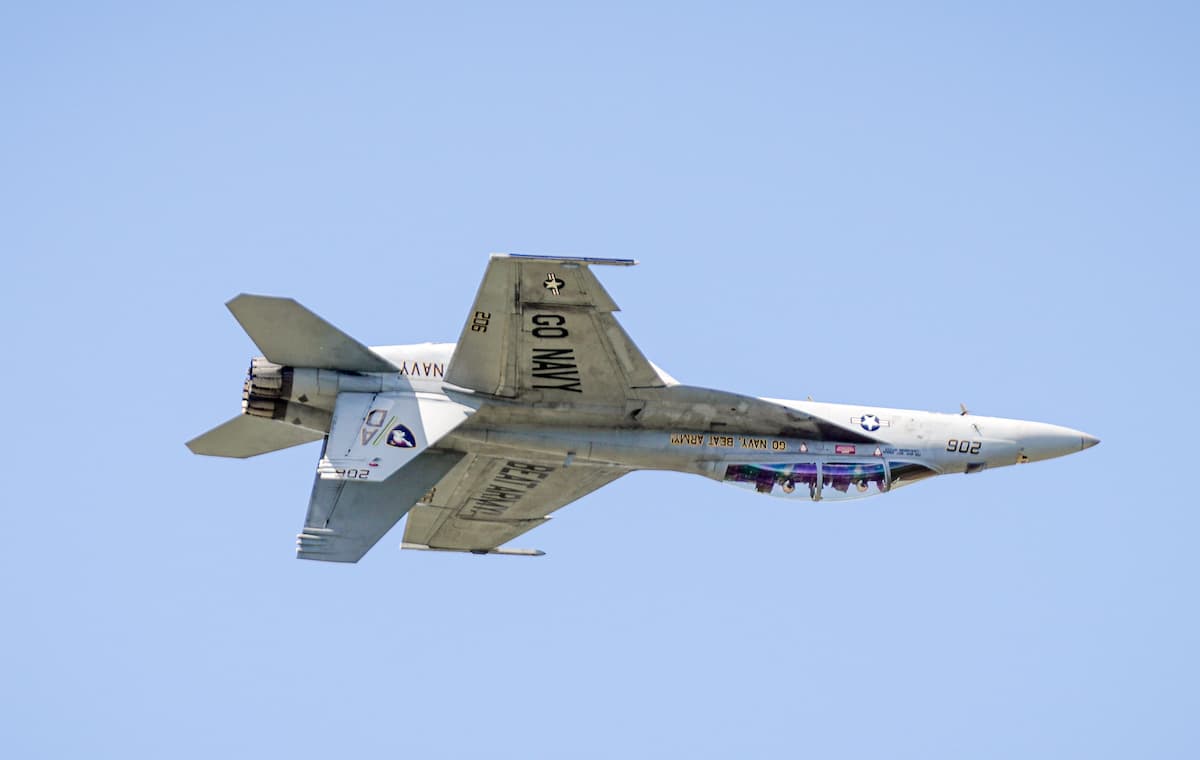 Lieutenant Commander Zachary Drum's life reads like a love letter to aviation.
And flying the F/A-18E/F Super Hornet at the 2022 SUN 'n FUN Aerospace Expo fulfilled one of his long-held dreams.
Growing up near Lakeland, Florida, the home of SUN 'n FUN, Zachary would go to the fly-in every year to talk to pilots and see the airshow.
"Both civilian and military performers showed how to do incredible things with airplanes," he recalls "Everyone here was always so friendly and they'd say, 'hey, if you work hard, you can do that one day.'"
Passion
Zachary's parents, Dr. Jerry Drum, an anesthesiologist, and Dr. Eva Salamon, an OB-GYN, recognized his passion for aviation early on.
"I can't think of a time when he wasn't interested in planes," his father says. "He and his friend Drew both wanted to be Navy pilots since elementary school."
Young Zachary was so eager to fly that his parents sought out friends and colleagues who were pilots, including my husband, orthopedic surgeon Dr. Maury Fisher, who volunteered to fly with Zachary in a Decathlon. They did loops, rolls, and spins.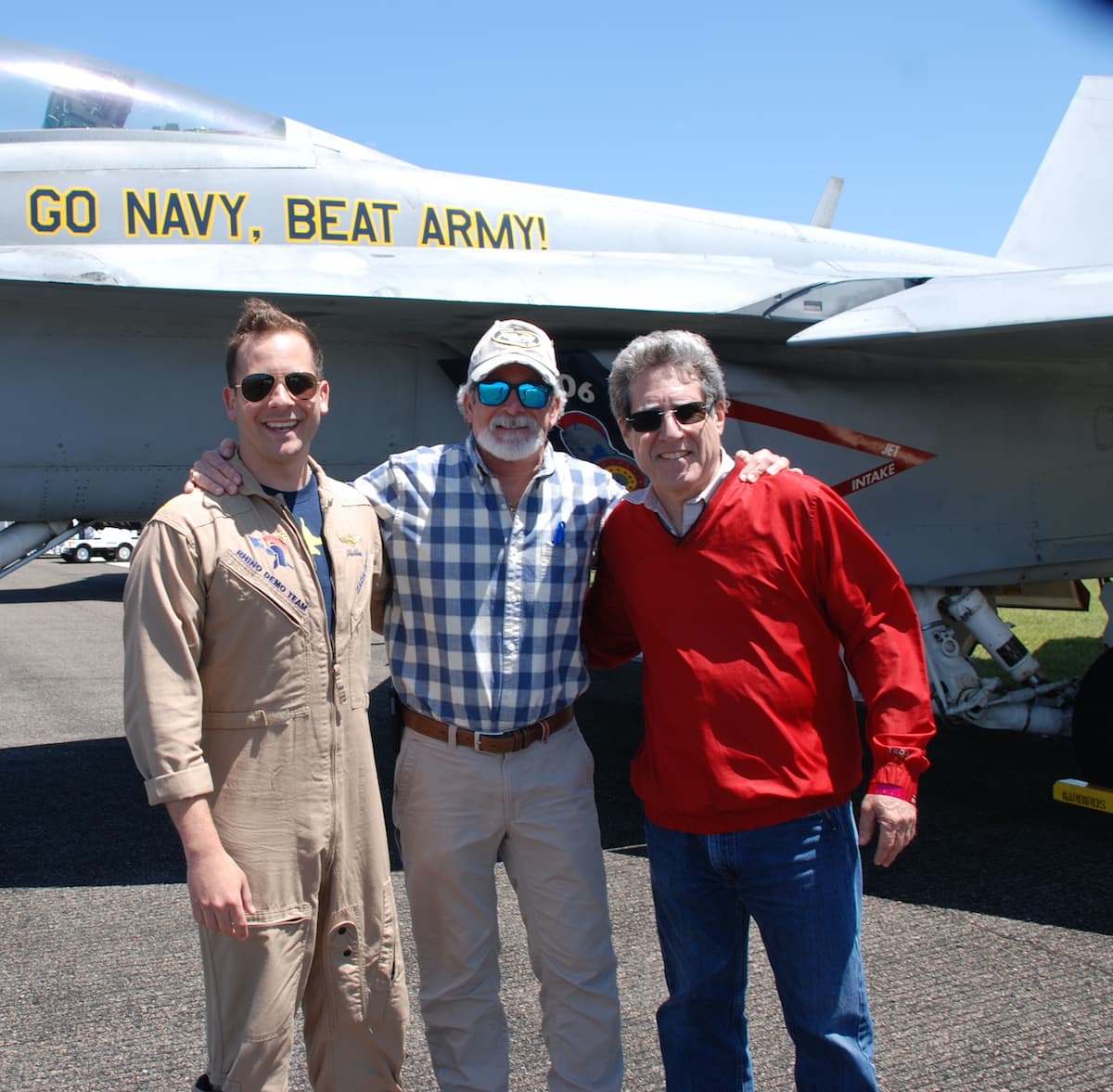 "I was just talking to Maury about this the other day, and we were piecing everything together," Zachary told me during the 2022 fly-in. "The very first time I ever flew in an airplane that was not a commercial airliner was with Maury when we flew in that aerobatic flight. And the first time I ever flew touching the controls was with you. So the two of you were my personal introduction to aviation outside of just seeing it."
I flew with him in a Cessna 210, straight and level from Bartow to Tallahassee, Florida. His enthusiasm for flying was worth bypassing the autopilot.
Plan
Zachary attended the United States Naval Academy in Annapolis, Maryland, with his friend Drew Wilson. He graduated with a Bachelor of Science in Economics. He earned his commission as an Ensign in the U.S. Navy in 2012 and a Master of Science in Finance from the Johns Hopkins Carey Business School.
In January 2013 he began training as a Naval Aviator at the Naval Air Station in Pensacola, Florida.
At the Naval Academy, Zachary's Blue and Gold Officer (a military liaison officer) was Commander Scott Franklin.
"I remember him telling stories about SUN 'n FUN and this guy 'Lites,'" Zachary says. "He's such a legend, I mean, he had an amazing career leading strikes into Iraq at the beginning of the first Gulf war and he's got two distinguished flying crosses."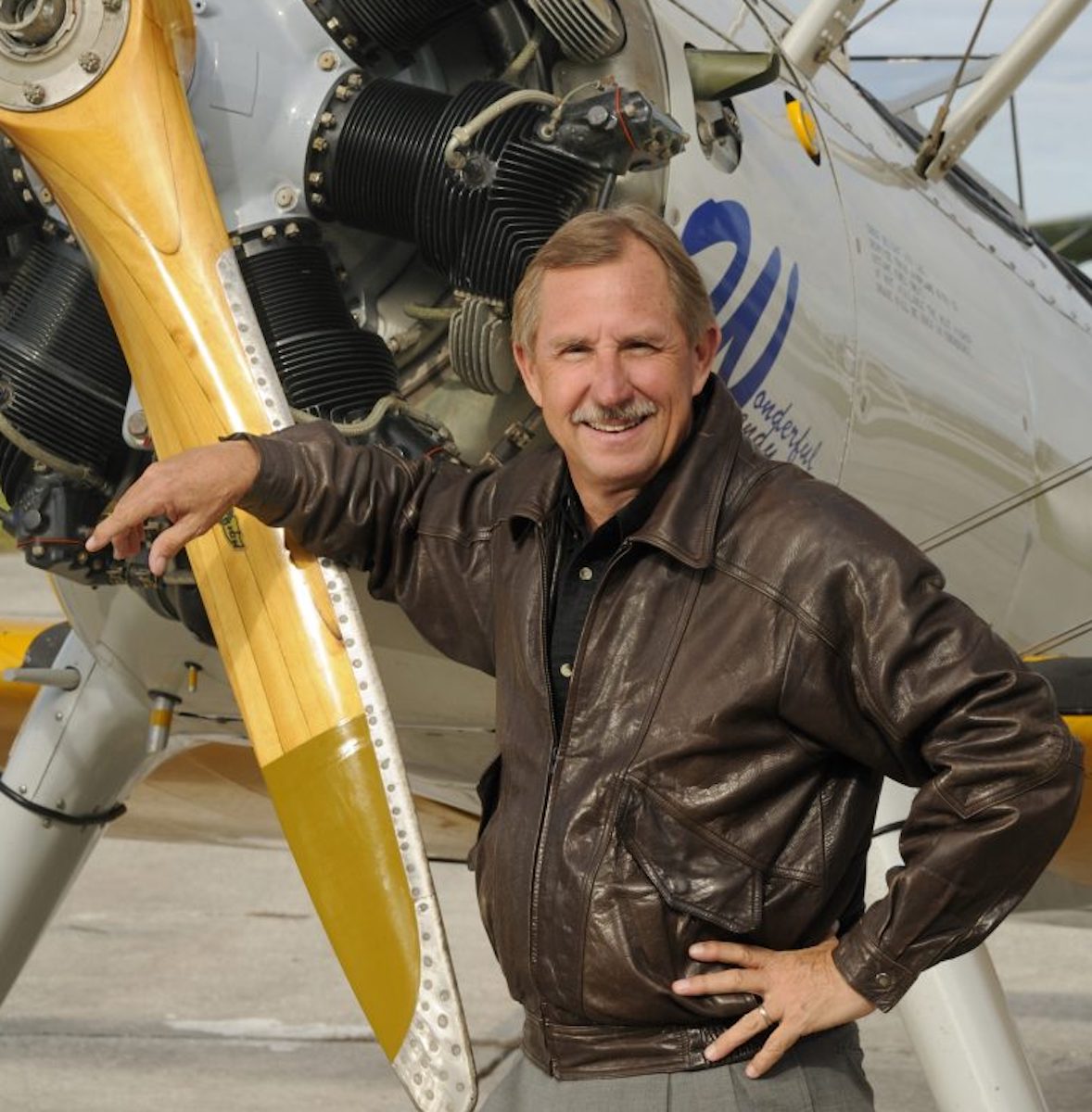 John "Lites" Leenhouts also holds the record for performing more landings on aircraft carriers than any other naval aviator in history. Lites worked for Northrup Grumman overhauling the F/A-18 Super Hornet before serving as the president and CEO of SUN 'n FUN since 2011. He retired at the end of this year's show, replaced by Gene Conrad, former airport director of Lakeland Linder International Airport, home to SUN 'n FUN.
After the Naval Academy, Zachary's friend Drew Wilson gravitated toward helicopters while Zachary trained in fixed-wing aircraft, such as the T-6B Texan II and the T-45 Goshawk.
In April 2015, Zachary and Sam Howell, a friend from flight school, attended SUN 'n FUN with Maury Fisher and Zachary's father. At that time, Zachary said he really wanted to fly in the airshow one day. Just a month earlier, in March, he had earned his wings of gold.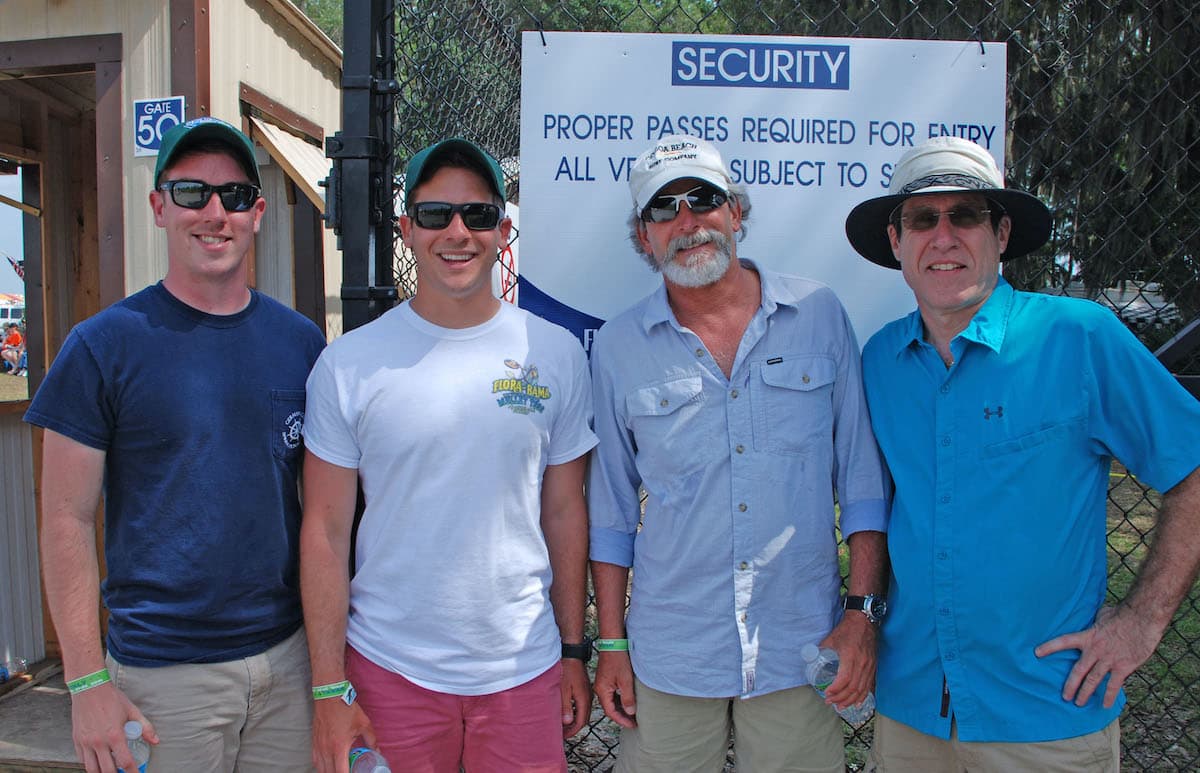 He trained in the F/A-18E/F Super Hornet at the Naval Air Station in Oceana, Virginia, with the "Gladiators" of Strike Fighter Squadron 106, before serving four years with the "Diamondbacks" where he assisted in relocating the squadron from Atsugi, Japan, to Iwakuni, Japan. He completed eight patrols in the Western Pacific aboard the USS Ronald Reagan and flew in support of Freedom of Navigation operations in the South China sea.
In 2020, Zachary returned to Oceana, Virginia, and the "Gladiators" as an F/A-18E/F Instructor Pilot. He joined the Rhino Demo Team and has logged more than 1,600 flight hours and over 400 carrier-arrested landings.
Sam Howell is now a TOPGUN Instructor at the Naval Air Station in Fallon, Nevada. Zachary's childhood friend Drew Wilson is a Navy Seahawk Weapons and Tactics Instructor, and he's responsible for executing large force exercises to prepare carrier strike groups for combat deployment.
Performance
It took seven years for Zachary to reach his goal to fly in the airshow at SUN 'n FUN.
"It's a miracle how that whole thing happened where the schedules worked out, the weather was good, the jets were ready, and I was fortunate enough to get this qualification," he says. "I want to make it very clear that I'm just a small piece in the whole puzzle that got the Navy Rhino Demo Team here. It's just a blessing for me. It's an honor to get to represent it here in my hometown."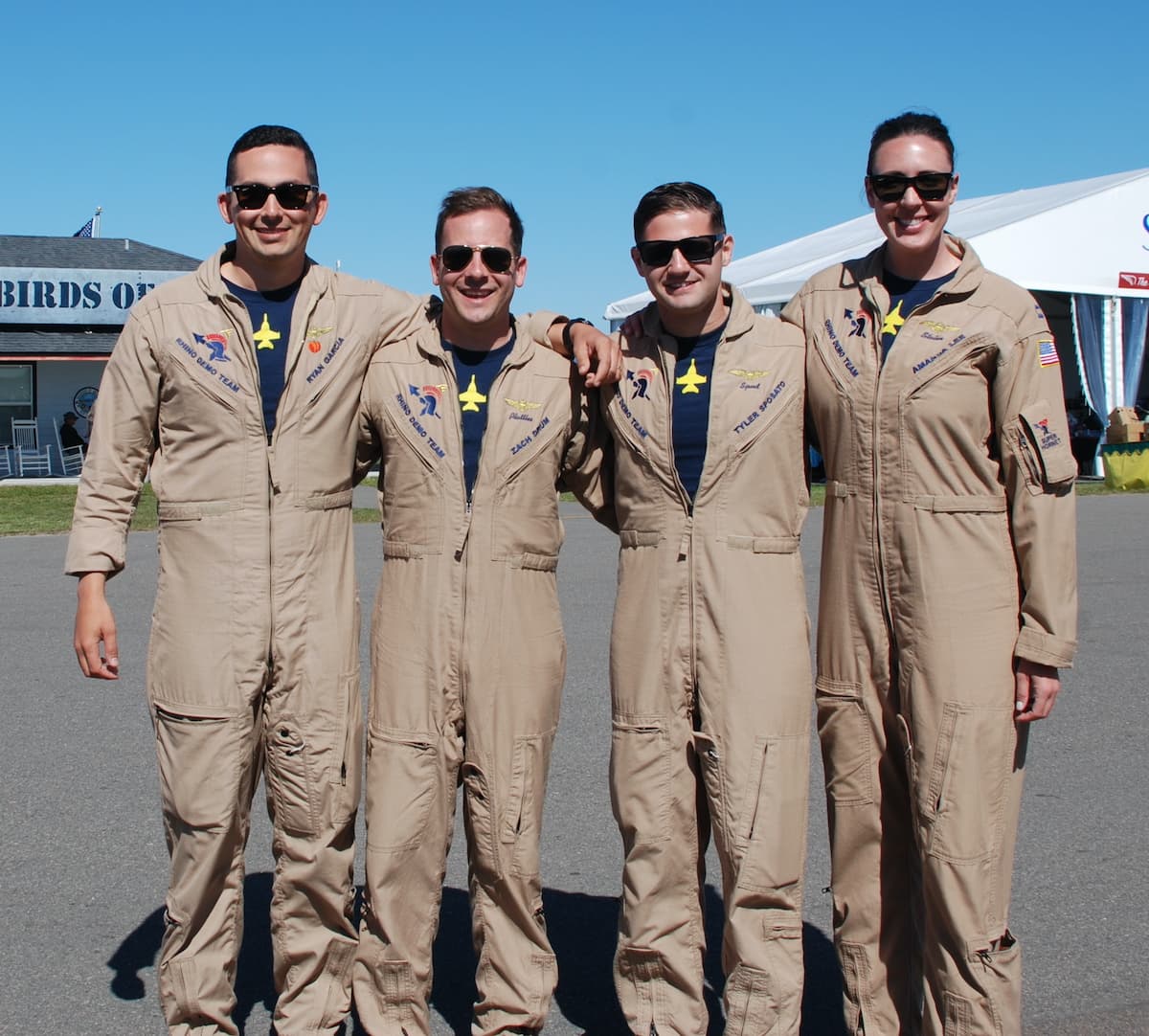 His favorite part of the demonstration flight is the slow-speed pass, also known as the high alpha pass.
"You basically have the aircraft standing on the cans. You know this aircraft weighs in excess of 44,000 pounds. Each engine produces 21,000 pounds of thrust, so it's basically just resting on those engines. We can go really, really slow. The jet can go all the way to 60° AOA and it remains controllable down to 48 knots indicated, which is one incredible capability of the Super Hornet. We limit ourselves to 25° angle of attack for the show."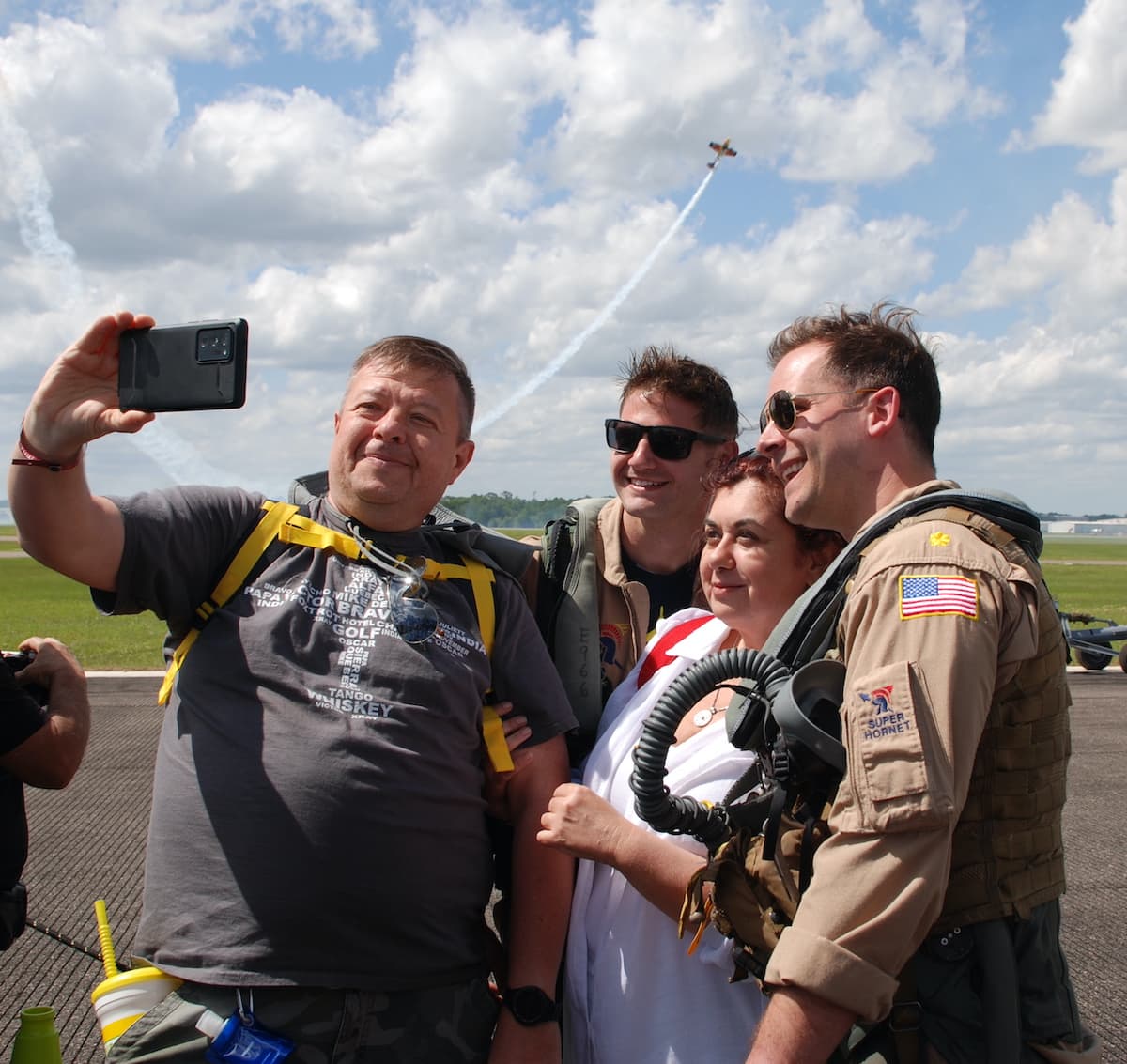 "There's no way I could have gotten here without the help of everyone along the way — coaches, mentors, the Navy flight school instructors, and the biggest piece is the sailors who maintain our airplanes," he adds. "The whole reason we have a combat-capable force is because they keep it ready to go."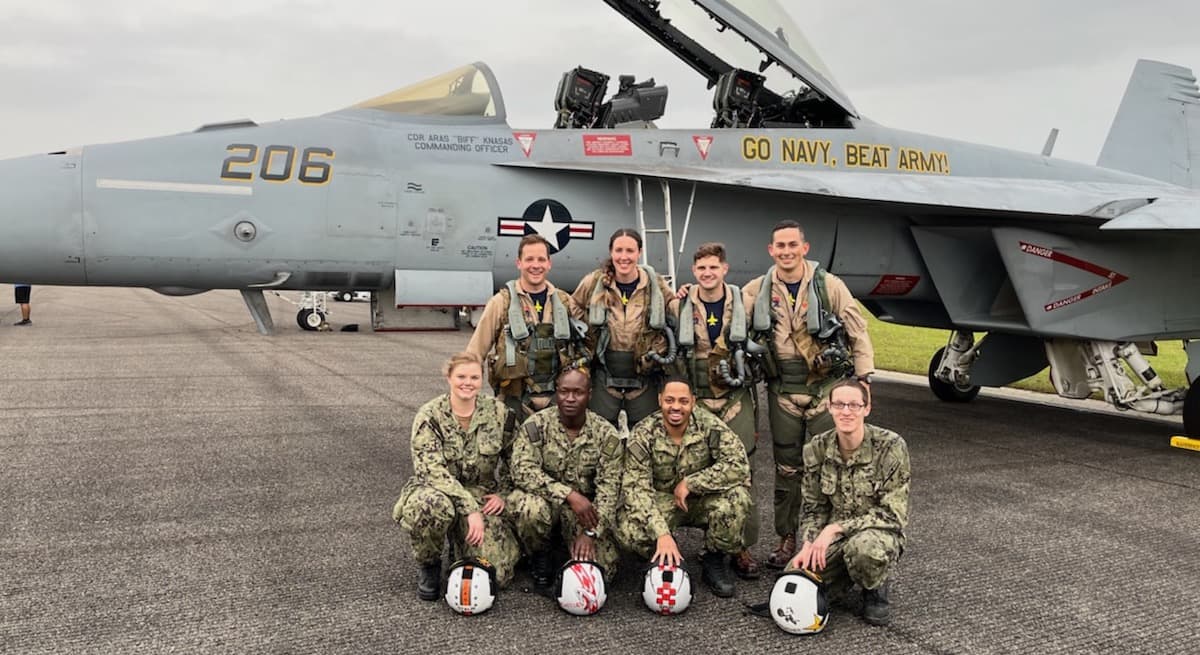 Perspective
"You only get to do this for so long," Zachary continues. "By nature of design, you enter the pipeline, you're instructed, you get really, really good, and you train your replacement. That's the phase I'm in right now. I'm an instructor training the next generation of kids to continue to fill the ranks."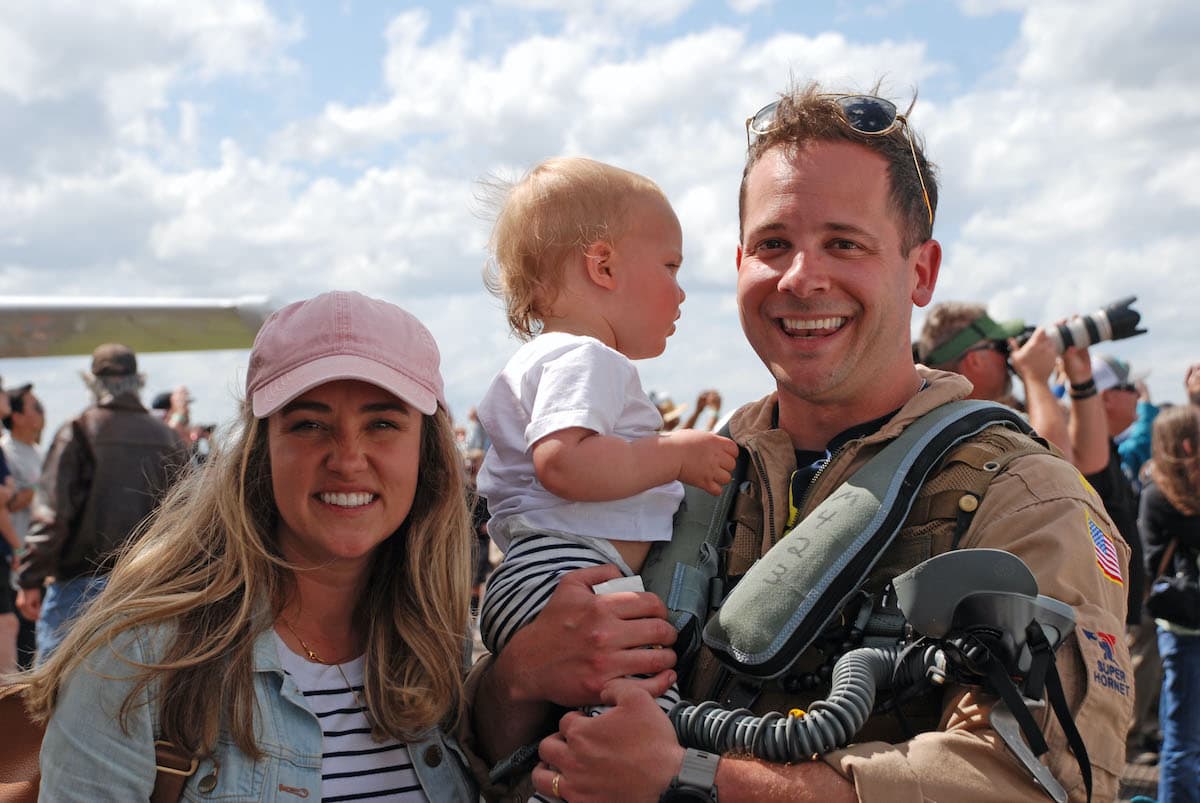 His advice to young people?
"Getting good grades in school demonstrates that you can do something that you may not want to do, or it may be challenging, but you're putting in the hard work and the dedication to do what is asked of you," he advises. "The way I like to say it is: If you can't do the little things right, no one is going to expect you to do the big things. That's the secret that unlocks your ability to pursue your dreams."
Zachary's mother, Dr. Eva Salamon, escaped Czechoslovakia with her family before the Russian invasion in 1968.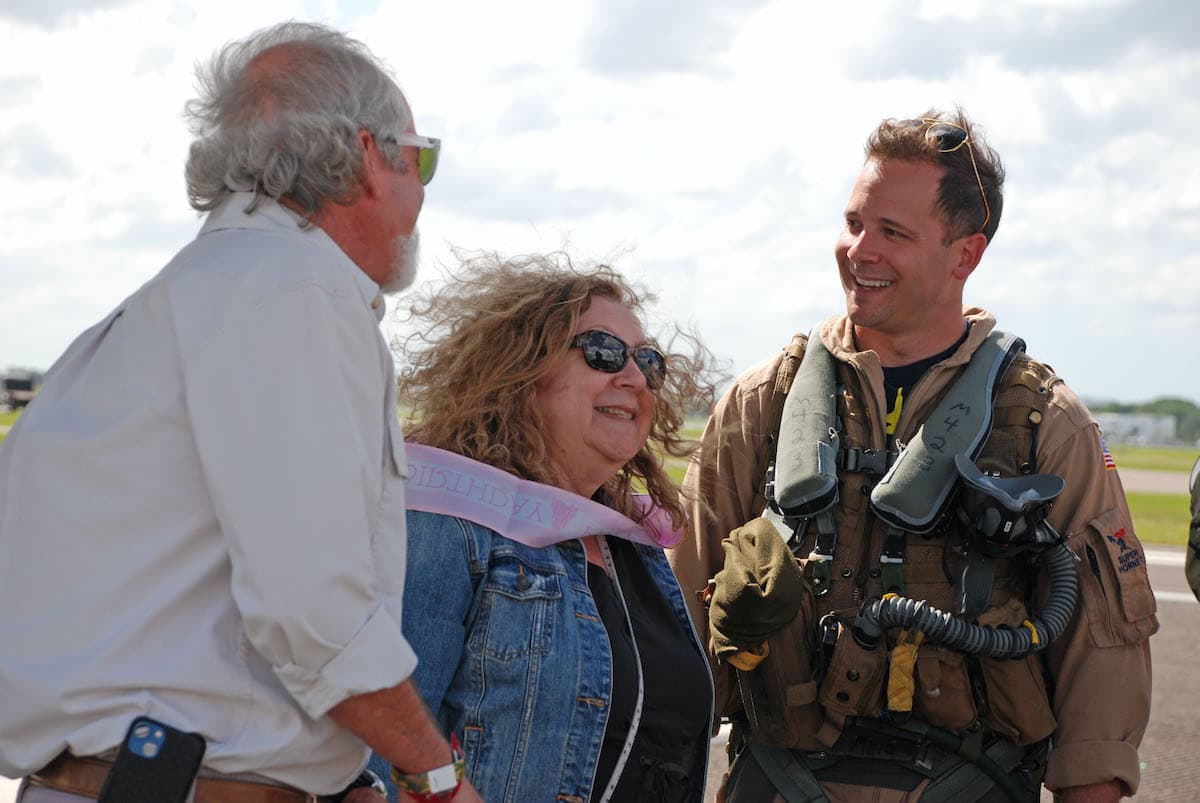 Watching her son fly, she said, "I got the American dream, an education, a 40-year career in medicine, and my son flies the F-18 Super Hornet. It is very special to have a son who represents the freedom we sought."