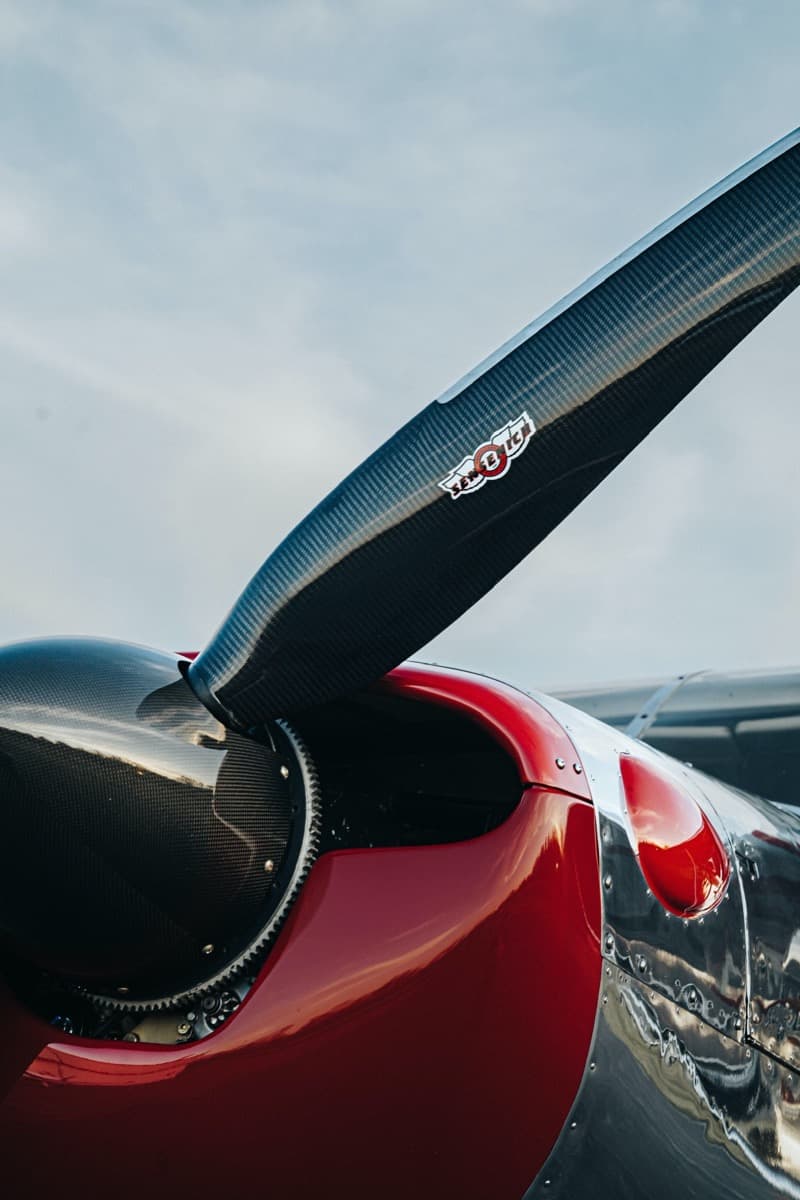 Sensenich Propeller has received Part 35 Type Certification for its G-Series ground-adjustable carbon fiber propellers ranging in size from 72 to 82 inches in diameter to allow for installation on existing aircraft models from 125-hp to 180-hp.
Current STCs using the 82 inch diameter allow for installation on Piper PA-18-150 models with O-360 engines. Sensenich officials noted they are pursuing additional approvals for models from Piper, Cessna, American Champion, CubCrafters, Grumman, and more.
Sensenich's lightweight composite blades incorporate a swept scimitar profile and the latest proprietary airfoil technology to maximize performance while reducing noise, according to company officials.
Advanced carbon fiber monocoque construction results in a weight reduction of 15 to 20 pounds compared to fixed-pitch aluminum and 30 to 50 pounds compared to constant-speed propeller installations, officials added.
Beyond the potential useful load advantages, this lower rotating mass allows faster throttle and control response, increasing maneuvering precision in short fields, inclement weather, and other dynamic situations, according to Sensenich officials.
For more information, go to Sensenich.com.