By PHILIP HANDLEMAN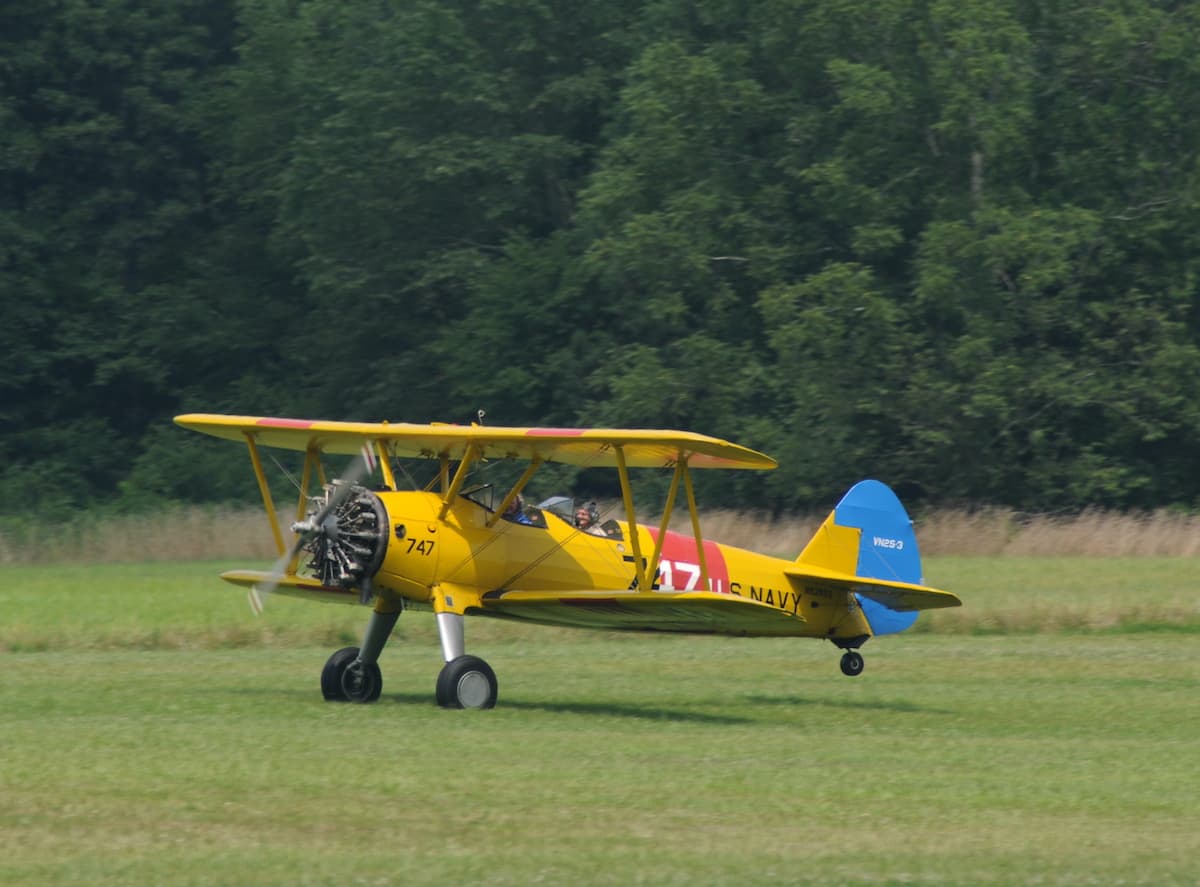 As a Stearman pilot of years past, I sometimes wonder how the biplane's namesake, Lloyd Stearman, who died in 1975, would react today to the devotion shown the masterpiece he initiated.
If by some miracle I could ask him a question, it would be whether in his Wichita days, after splitting off from partners Walter Beech and Clyde Cessna, he ever imagined how profoundly his Model 6 Cloudboy design, subsequently refined by the engineers at Boeing into the military's ubiquitous Model 75 primary trainer, would influence the world of flight?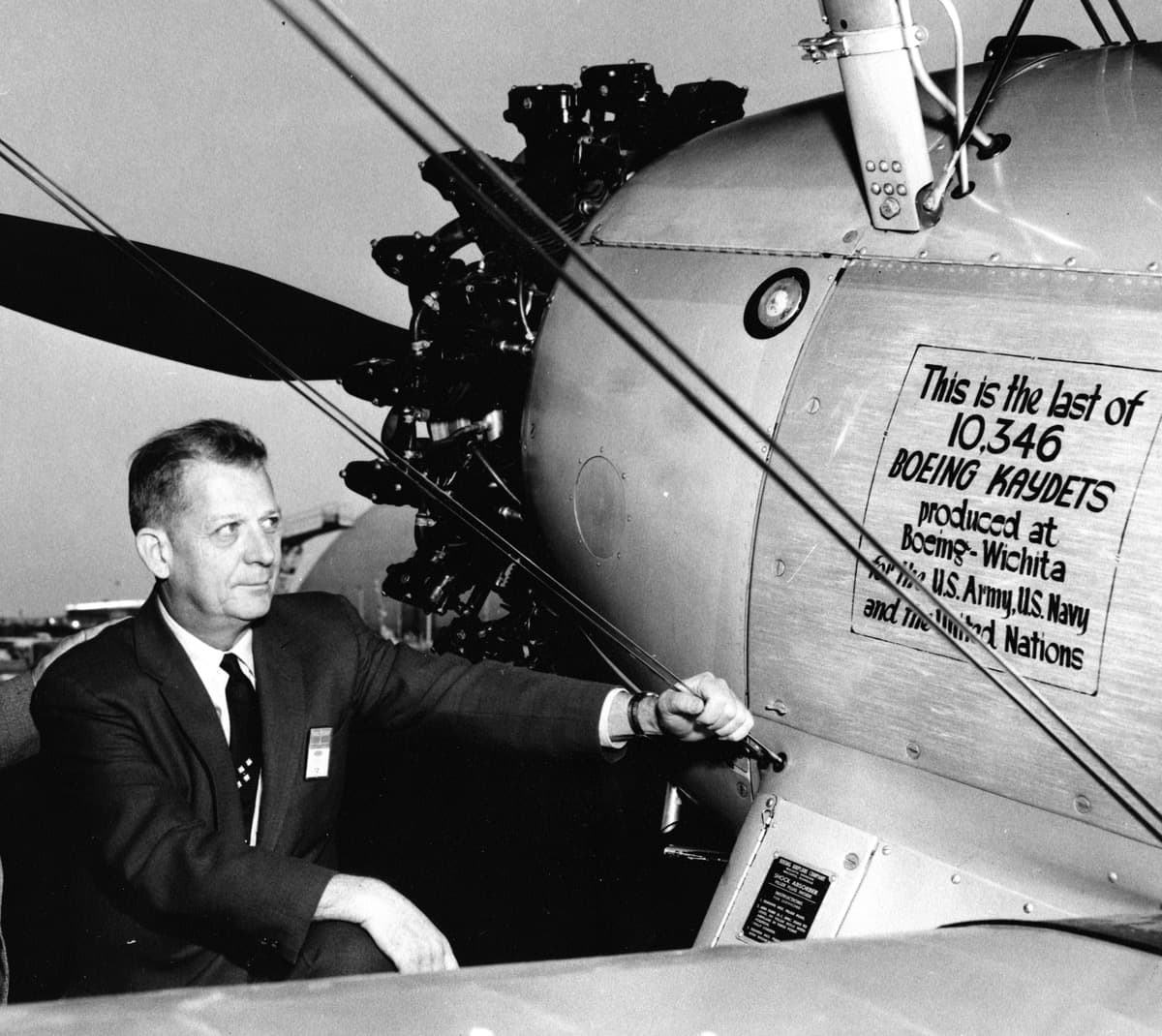 From wartime trainer to agricultural applicator to airshow platform and historical sport plane, each phase of the Stearman's storied history has burnished its reputation as an aviation classic steeped in the spirit of adventure.
With about three-and-a-half decades of Stearman entries in my logbook, I would say that the type's singular character sets it apart from other flying machines and that its most enduring pleasure is the people you meet.
I remember the day a neighbor of ours in suburban Detroit called to say that the son of one of his employees yearned to attend the Air Force Academy. As a means of encouragement, I scheduled a ride for the academy aspirant on a nice warm day. When I got the enthusiastic high-schooler up in the Stearman, it was like flying with a young Chuck Yeager — I'm not sure who was teaching whom.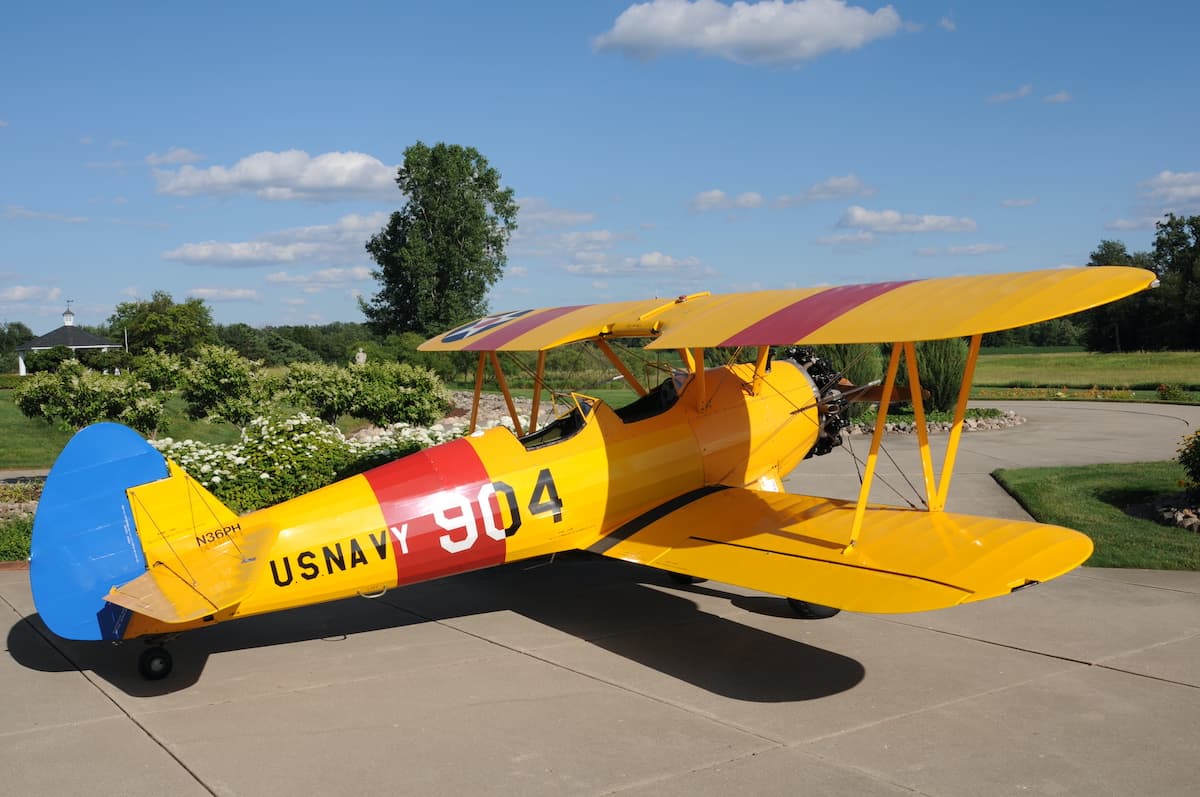 About a year later my neighbor called again. He said his employee came to work sobbing uncontrollably. He asked her what was wrong, and she managed to blurt out three words: "He got in." As she shed tears of joy, she shared her son's letter of admittance that had come from the academy. This was one time the government was going to get its money's worth.
Sure enough, the high-schooler who went for a Stearman ride in short sleeves advanced years later to donning spacesuits for missions at 60,000 feet-plus in an Air Force spy-plane — the U-2 Dragon Lady.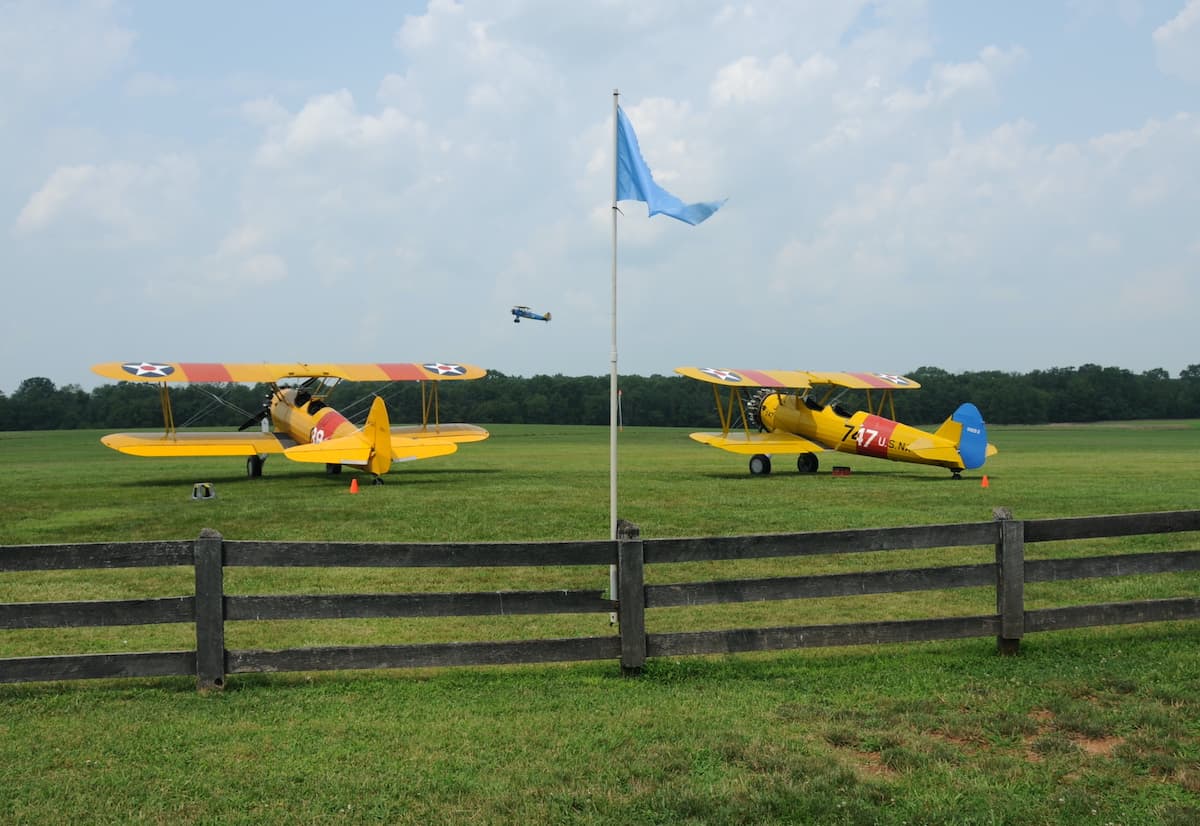 My first flight instructor served at Moton Field in Tuskegee, Alabama, during World War II. Accordingly, I had a comparatively early introduction to the legendary Army aviators known as the Tuskegee Airmen, many of whom had settled in southeast Michigan.
The area's surviving members of the all-Black flying units and their families were among the first guests when my airstrip, Handleman Sky Ranch (37MI) opened in the early 1990s.
Luckily, the weather was exquisite — not a cloud in sight, unlimited visibility, ambient surface temperature holding at a comfortable 79° Fahrenheit and a mild breeze aligned with our preferred runway. It was as if a guardian angel was watching over the aged war heroes, ensuring that their reacquaintance with their old trainer would not be impeded by the elements.
I started giving rides in the late afternoon and kept going until we plum ran out of daylight. Invariably, with each flight nearing its end as I headed back to the airstrip, the men piped their thanks over the intercom for the chance to relive their experience of soaring into the freedom of the open air as they had at Tuskegee in the 1940s.
But how crazy is that, I thought to myself? These historical figures, whose sacrifice, courage, and honor had changed the world for the better, thanking me for a simple plane ride? My pat response over the intercom that day became: "No, it is I who thanks you, sir."
The oldest World War II veteran I ever took up in the Stearman was in his late 90s. He was in remarkably good shape and able to position himself into the forward cockpit with minimal assistance. From the ease with which he strapped in, it seemed the man had previous flight time.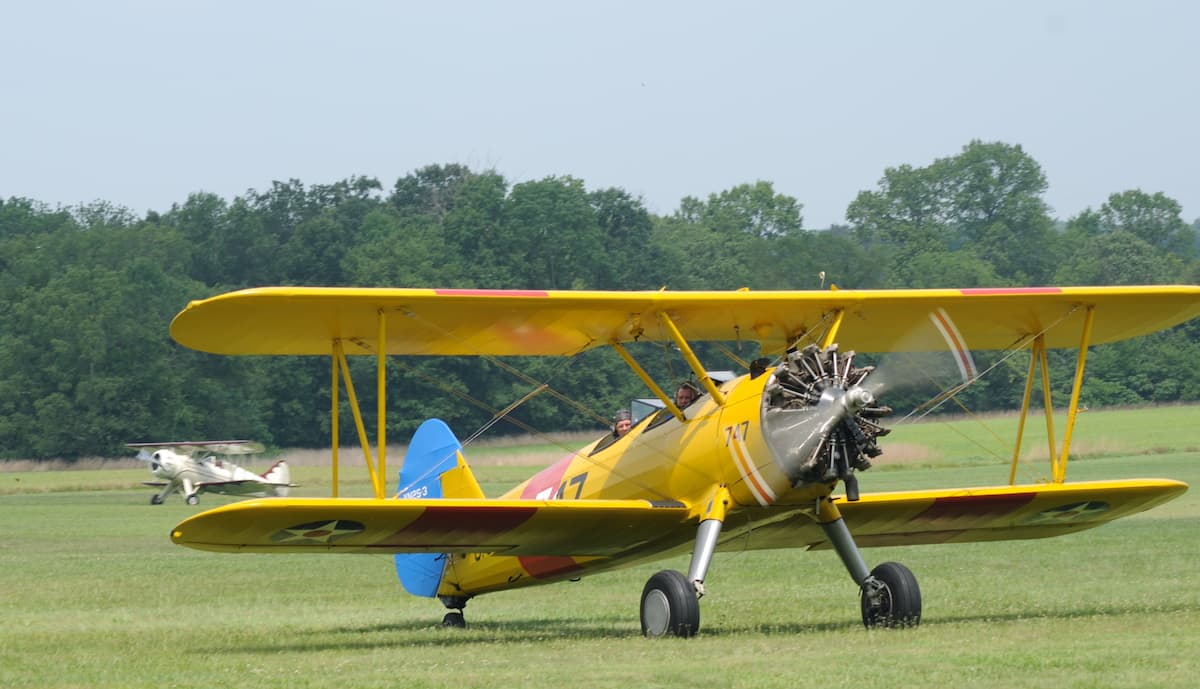 It turned out that he had been a civilian instructor in Waco UPF-7s. When America entered the war, he quite naturally assumed that the military would utilize his expertise in the urgent effort to train tens of thousands of desperately needed pilots. He was raring to go, but because he was of Japanese ancestry, Uncle Sam had other ideas.
Basically, his choices were either to go into a special infantry/artillery/engineering unit comprised solely of Japanese Americans or expect to be interned at a detention camp for the duration of the war. He joined the Army unit, the 442nd Regimental Combat Team, and in a twist of fate that is hard to believe, he was part of the American force that freed captives from Dachau, the German concentration camp.
He told me that when the Dachau inmates first laid eyes on him and his fellow soldiers they thought the German guards were being replaced by Japanese troops. That understandable but mistaken impression was overcome when the liberating Japanese Americans pointed to the American flags they proudly wore as shoulder patches on their uniforms.
At the end of the flight, as I helped lower my passenger onto the grass, I thought about how his flying ambitions had been stymied in the prime of his life for no good reason.
Our flight touched a nerve in him that triggered a flood of memories from his Waco days. As he and I stood to the side of the Stearman, he looked piercingly into my eyes, came to attention, and raised his right hand in salute.
I gulped and could have melted. But I called to mind my father, who had proudly served as an Army Air Forces sergeant during World War II. As he would have commanded, I stiffened and then returned the token of respect with equal earnestness and crispness.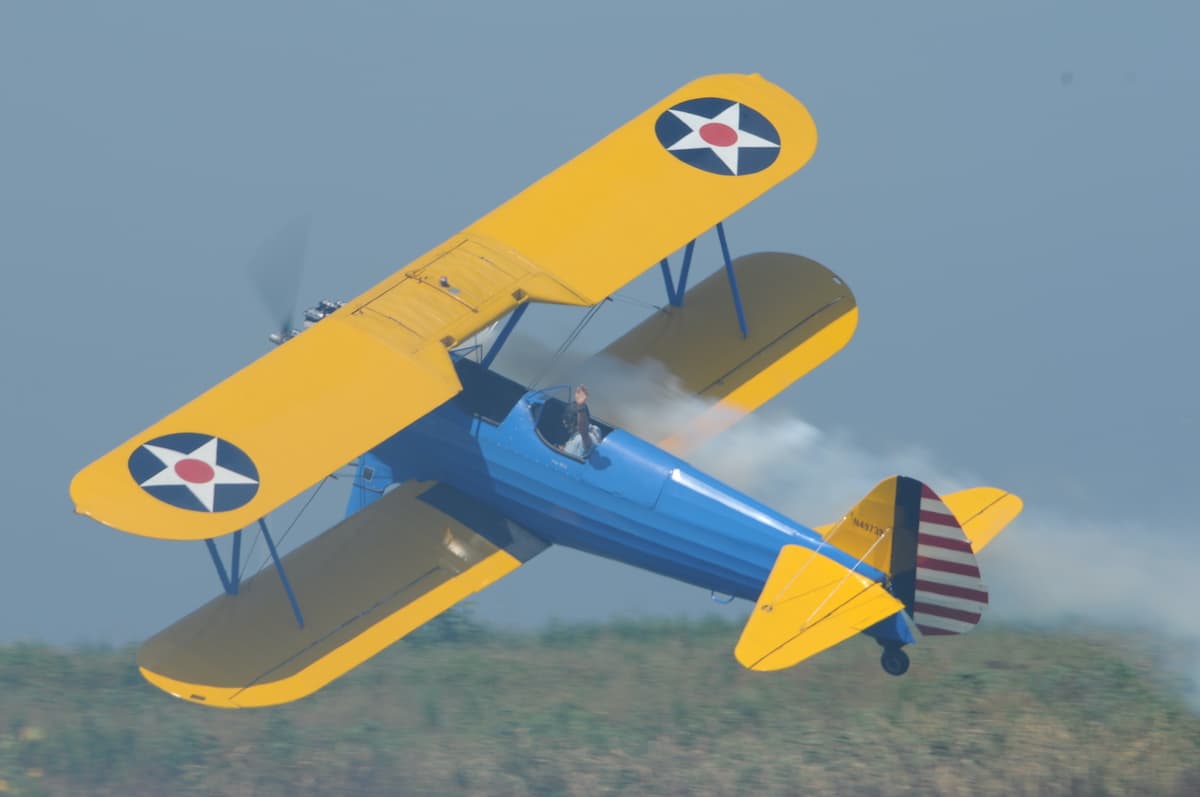 Flying the Stearman has brought such special people into my life and the interaction with them is one of the things that I think explains the type's distinctive quality.
Yes, from every angle that you view the Stearman, it has clean lines. Certainly, it fits the adage that if a plane looks right it'll fly right.
However, its physical contours and flying attributes are just one side of the larger equation that accounts for what I call the Stearman phenomenon — the power of enchantment that causes this biplane to be a fitting symbol of the flying brotherhood.
The greetings of people Stearman pilots would never meet otherwise are almost always marked by warmth and friendship because of the big biplane and everything positive it conjures up in the imagination.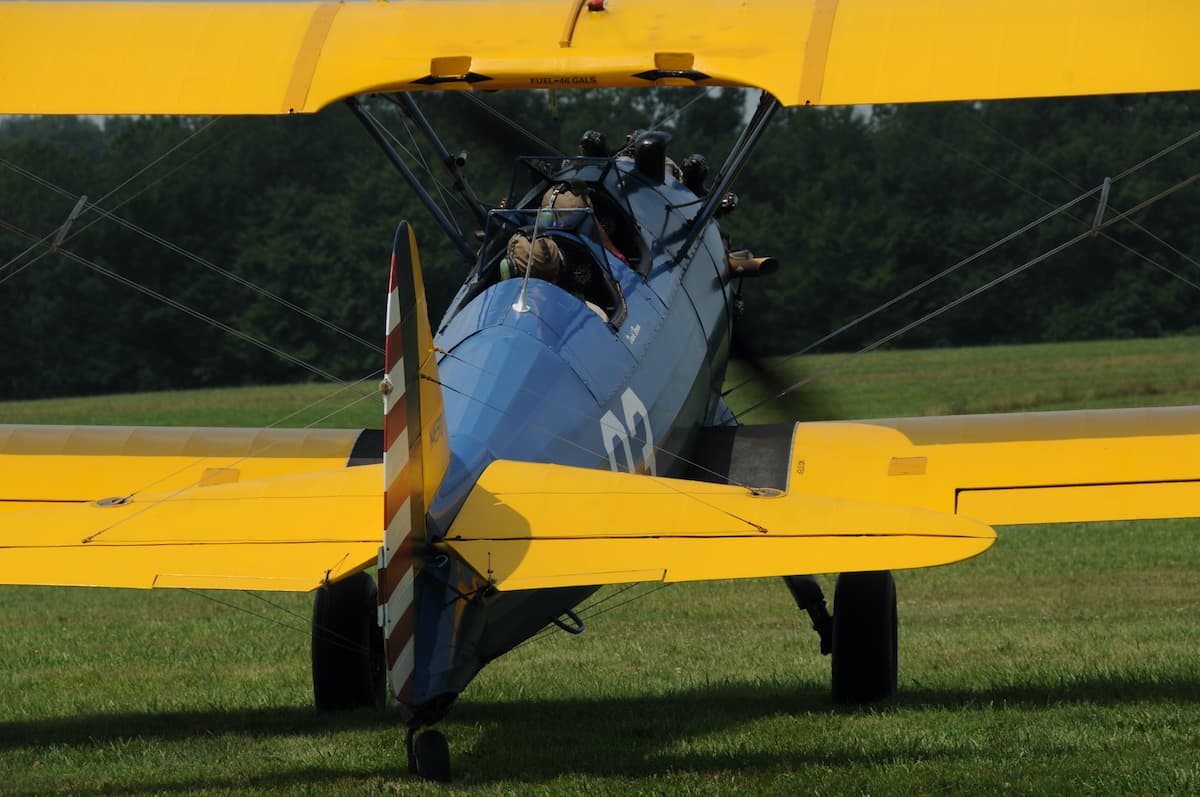 Pilots who have soared on its wings have been enriched by the many souls encountered along the aviation trail who were moved by the Stearman's aura of glory and wonder. Indeed, by touching others, we too have been touched.
I am reminded of the notes scribbled by Ernest Hemingway when he was living as an expatriate writer in Paris during the 1920s. They were later edited and published posthumously as a memoir under the title "A Movable Feast." The title was derived from the author's statement to a friend: "If you are lucky enough to have lived in Paris as a young man, then wherever you go for the rest of your life, it stays with you, for Paris is a movable feast."
It's not a stretch to feel that the same can be said of the quintessentially American biplane that has been winning aviators' hearts since it first rolled off the Wichita production line.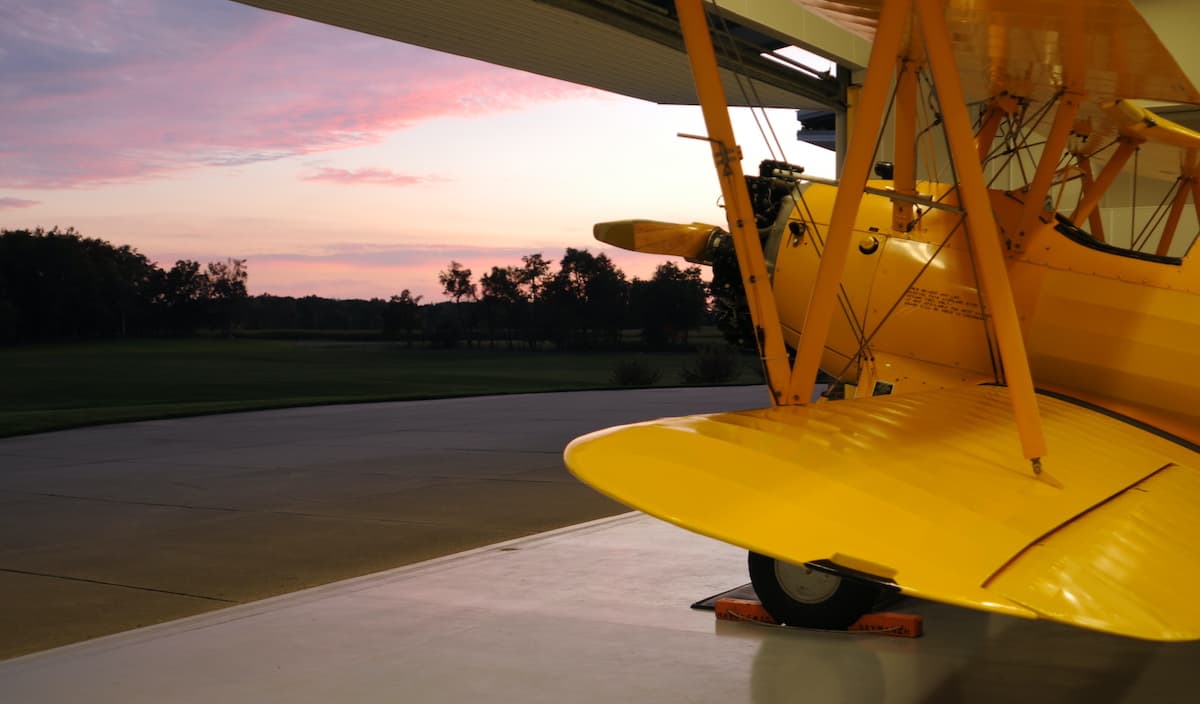 So, thank you, Mr. Stearman, for inspiring the design that rightly bears your name. The ship your genius spawned on the prairie lands of Kansas long ago sails on in azure skies and continues to grace airport ramps, spreading the allure of flight with no end in sight and yielding a movable feast to those of us lucky enough to have flown it!
To learn more about the venerable Stearman, check out the National Stearman Foundation at StearmanFlyIn.com/Foundation.