Luke Aikins, lead pilot in a failed attempt to swap planes mid-flight with his cousin and fellow Red Bull Air Force member Andy Farrington, knew two days before the event, which was broadcast live on Hulu, that the FAA had denied his request for an exemption for the stunt.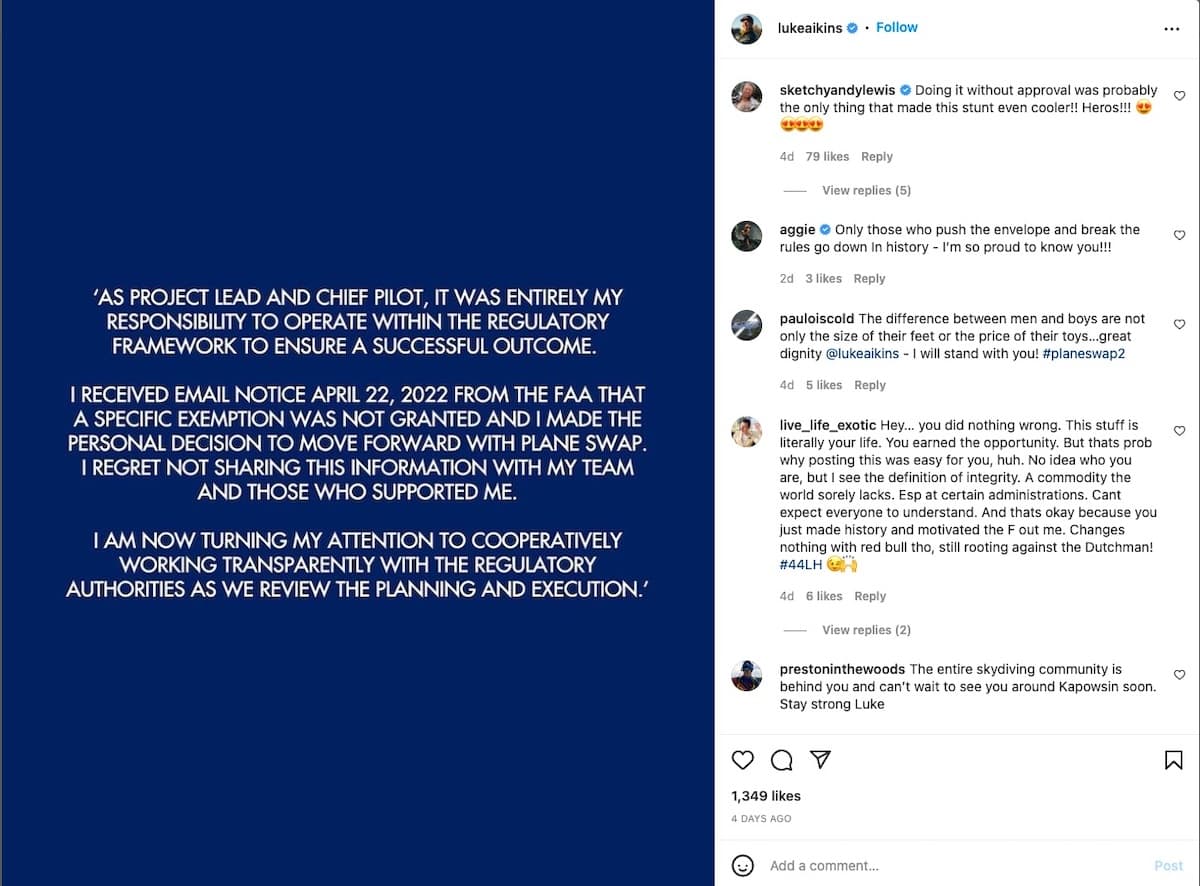 In a post on Instagram, he admits he received an email April 22, 2022, from the FAA that the request for an exemption was not granted. He continues that he made the "personal decision" to move forward with the plane swap, adding he regrets not telling his team and supporters about the FAA's decision.
FAA officials are investigating the stunt.
Aikins says in his post that he is "now turning my attention to cooperatively working transparently with the regulatory authorities as we review the planning and execution."
Aikins' mea culpa doesn't seem to have lost him any followers on Instagram. Comments to the side of his post offer support, such as aggie, who says, "Only those who push the envelope and break the rules go down In history," while sketchyandylewis says, "Doing it without approval was probably the only thing that made this stunt even cooler!! Heros!!!"