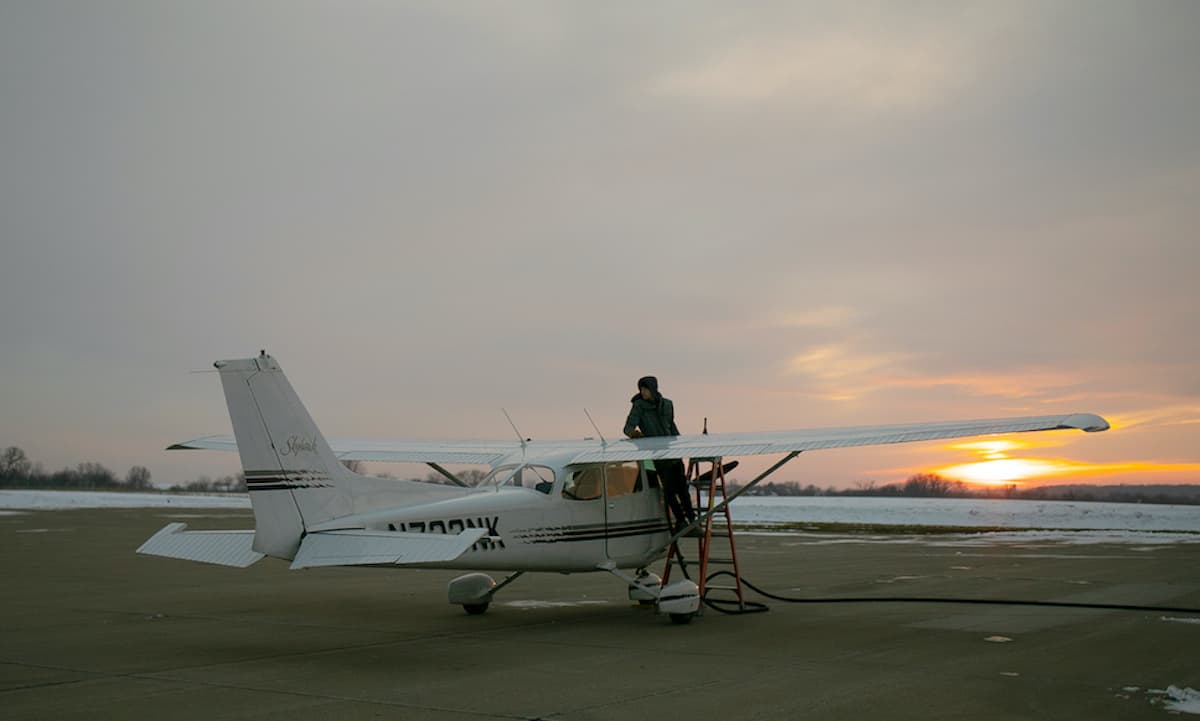 With all the news about the development of unleaded avgas, some pilots may be concerned about the potential of exhaust valve recession when unleaded fuels are used in their aircraft engines.
That lead me to thinking that I should explain the background and some of the history behind the concerns about unleaded fuel and engines.
When I started working at Shell Research, it was 1967 and automotive emission controls were just beginning nation wide. (There were controls in 1966 and 1967 in California only.)
In addition, reduced future emission levels for the next 10 years or so had been outlined and it was apparent that exhaust catalytic converters would be necessary to meet these future standards. If this was true, unleaded fuels would be necessary because the lead in the exhaust would poison catalytic converters.
Additionally, in 1970, GM announced that all 1971 and later vehicles would be equipped with hardened exhaust valve seats and lower compression ratios so that they could run on unleaded fuel.
Exhaust valve recession on unleaded fuels was well documented in technical reports and other periodicals, so the oil companies were looking for remedies for the problem.
At Shell, the fuels research group was charged with developing an additive package that would eliminate the recession problem in older vehicles. The first step was to develop a repeatable test for exhaust valve recession.
We started with a 1968 430 cubic inch Buick V-8 engine mounted on a bench dynamometer test stand. We ran it on a relatively high speed, high load test cycle for more than 300 hours with no significant problems.
We reasoned that the engine probably had been run on leaded fuel at the factory, so we replaced the head and valves and repeated the test. We had some recession but it was not consistent.
On the third test, we replaced the fuel run tank, the fuel lines, pump and intake, and carburetor. On this test, we had recession on all of the exhaust valves at 200 hours — and we could repeat the test accurately.
We then ran a series of additives to determine their effectiveness. TCP was the most effective of the additives tested, but not nearly as effective as TEL, or Tetraethyl lead, the lead that is added to 100LL to prevent knocking.
So what happened to the additive program? Nothing.
The EPA talked about banning all leaded automotive fuels in the late 1970s, but a total ban did not come for more than 20 years. By then, most of the pre-1970 automobiles had been scrapped or overhauled. And the rebuild industry had switched over to hardened exhaust valve seats.
Once leaded auto fuel was completely gone, there were numerous recession failures, but they were in old vehicles, usually trucks, that needed replacement any way.
Surprisingly, gas-powered farm tractors did not have too many problems, primarily because of their low operating RPM.
What About General Aviation Aircraft?
So why won't this be the story in general aviation piston engines?
First, air-cooled aircraft engines run the exhaust valve and seat at much higher temperatures than liquid-cooled automotive engines.
Second, aircraft engines run at much higher loads than automotive engines at cruise conditions.
Third, aircraft are not replaced as often as automobiles.
And, finally, aircraft engines already have hardened valve seats.
There are a number of factors that can affect exhaust valve recession, such as cam profile, valve face angle, coolant flow, carb setting, ignition timing, etc. This is why the problem does not just affect the large turbocharged engines.
But a large factor in this problem is how long will 100LL be around?
If 100LL is around for a while, then pilots can run a few tanks right after overhaul and the lead effect will help keep the exhaust valves safe.
But if the EPA tries to outlaw 100LL within a year or so, there may be a significant problem.
About 30 years ago, a California refiner noticed that the ASTM spec for 80/87 avgas listed a maximum lead level, but no minimum. So it started to market an unleaded 80/87 fuel.
Within a short time, it started to receive valve recession complaints on newly overhauled aircraft engines. The fuel was removed from the market.
I have also received numerous reports of recession problems from rebuilders on newly overhauled engines run on unleaded fuels. This is not a problem that occurs on every engine every time. It is just another thing to monitor, especially with a new or overhauled engine.